July 2020 | 799 words | 3-minute read
The socio-economic fallout of the prolonged nationwide lockdown due to Covid-19 has affected the most vulnerable amongst us the hardest. Crafts persons from the handloom sector, who are mainly self-employed with smallscale operations, are paying a heavy price in terms of loss of livelihood. Being daily wage earners, their lives have been severely impacted as they struggle to feed their families.
The situation, however, is different for the handloom weavers of Antaran, an initiative by Tata Trusts to bring transformation in crafts. With the help of the Antaran team, these weavers are redevising skills and ways for adapting to new ways of conducting business in the world of social distancing.
In the past two years, Antaran has nurtured around 75 artisan entrepreneurs through its education and development programme across six clusters. These artisans, in turn, have transferred the knowledge to 867 associates. Many more artisans have been benefitting indirectly through increased exposure of these clusters to buyers and markets, with sustained efforts by Antaran, for highlighting the uniqueness of weaves of each cluster.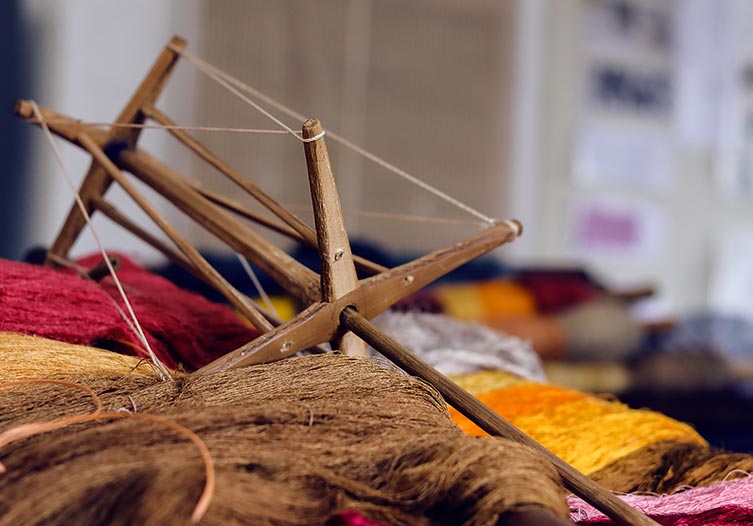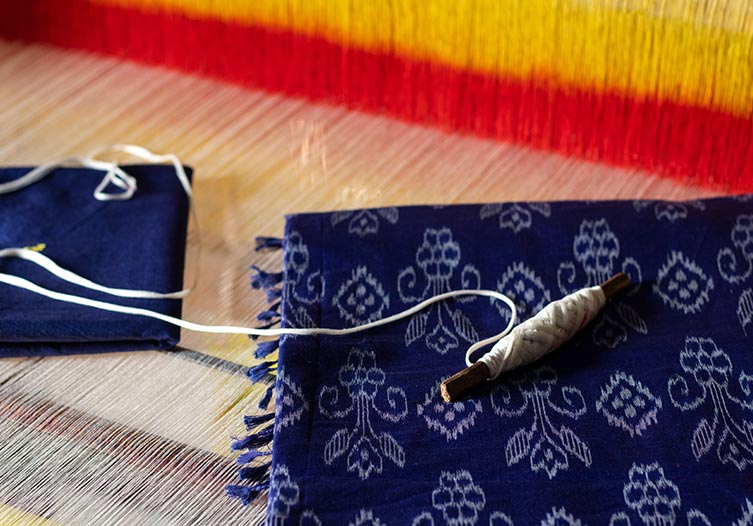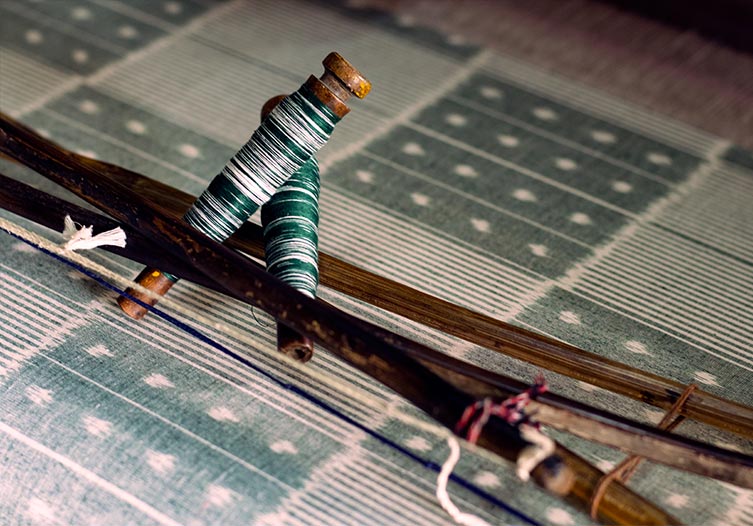 Design thinking
Artisan entrepreneurs from Antaran Design and Business Education Programme of Antaran Incubation Design Centres are utilising the lull in business to create new design concepts. The Antaran team has been facilitating this initiative by providing online consultation to weavers of six clusters. Drawing inspiration from nature, culture and architecture, the weavers are translating new motifs and patterns on their products, the output of which will be phenomenal with 40 new collections planned — each different yet coordinated! The artisans are busy with creating new samples for the next four seasons.
For the next phase, the Antaran team is working alongside the artisan entrepreneurs to launch Artisan Design Connect — a limited edition collection of new designs with a privileged preview and preordering opportunity open only for the employees of Tata group companies. The collections have been co-designed by artisan designers nurtured under the initiative. These collections were originally planned to be displayed at fashion weeks and trade shows in India and overseas, but this won't happen now due to the pandemic. Through this initiative, Antaran's goal is to generate a continuous stream of work for the artisans and enable new design developments at the clusters. Artisan Design connect was launched at www.antaranartisanconnect.in on May 21, 2020. 
Strategising sales
Artisan entrepreneurs are also honing their digital sales skills through interactive online sessions conducted by the Antaran team. Making product presentations, handling online customer orders and addressing customer queries on the website are now all part of the artisans' daily business activities.
To help mitigate the hardships caused by this downturn, buyers, designers and craft lovers are being urged to purchase beautiful handwoven textiles at wholesale prices through this website, thereby ensuring that the payment is made directly to the artisan while ensuring guarantee of delivery once the lockdown is lifted. This business model has translated into many benefits: flexibility for designers to buy smaller quantity per design and choose from ready assorted stock of 6 clusters in one place, attractive prices for retail customers who are getting products at wholesale rates directly from the artisans for this period and faster cash generation for weavers on their stockpile, without having to burden buyers in cities who themselves are in trouble to take up deliveries of stock they had ordered.
Impactful product visuals
The Antaran team, through video calls, is guiding the artisans on how to take professional photos of their products, using varied angles and the play of light. The photographs are being displayed on the www.antaranartisanconnect.in . Artisans from Maniabandha and Gopalpur in Odisha have turned out to be promising shutterbugs!

Going social
Realising the importance of social media to reach a wider audience, some artisans from Odisha and Assam have started using their Facebook and Instagram pages to showcase their products and intricate weaves. They are learning to use the right hashtags for their offerings and are responding to buyers directly through WhatsApp messaging.

Using digital payment gateways
Historically accustomed to doing face-to-face business, along with over-the-counter sales at exhibitions, the artisans are learning to do digital transactions in the Covid-19 world. Most of them are independently handling Paytm, PhonePe, GooglePay and NEFT/IMPS fund transfers, as all sales during lockdown are being conducted online. The Antaran weavers are surely learning to rebuild their lives safely and sustainably!
"Artisans have truly validated the education they gained in design, business, communication and marketing skills in the classes and have bloomed into being entrepreneurs, nudged by the crisis. They have turned adversity into opportunity, navigating their way through the crisis and planning ahead for the rebound through Artisan Design Connect. It's this determined spirit of the artisans that inspires the Antaran team members to be on their toes even in the lockdown!" says Sharda Gautam, head, Crafts, Tata Trusts.
Visit the Antaran Artisan Connect website here.
—Farah Dada