July 2020 | 1049 words | 4-minute read
As a utility and essential services provider, Tata Power has been at the frontline, steadfastly ensuring supply of electricity across India, while the country battles Covid-19.
Its 10,000-strong workforce has braved this pandemic alongside doctors, nurses, law enforcement officers and other essential service workers, powering hospitals and laboratories and supporting businesses as they move to work-from-home models, even as they deal with a demand slump due to shrinking economic activity.
"Our 70 renewable power plants, 11 thermal and hydro-generation plants, including Coastal Gujarat Power Ltd's Mundra Ultra Mega Power Plant, along with transmission and distribution networks operating in five cities, are running at full capacity to serve millions of customers across the country," says Praveer Sinha, CEO and MD, Tata Power. "The utility's dedicated workforce, including 2000 officers and 8000 contract workers, continues to operate diligently at different plant locations to provide seamless power supply to all vital institutions and millions of Indians quarantined at home."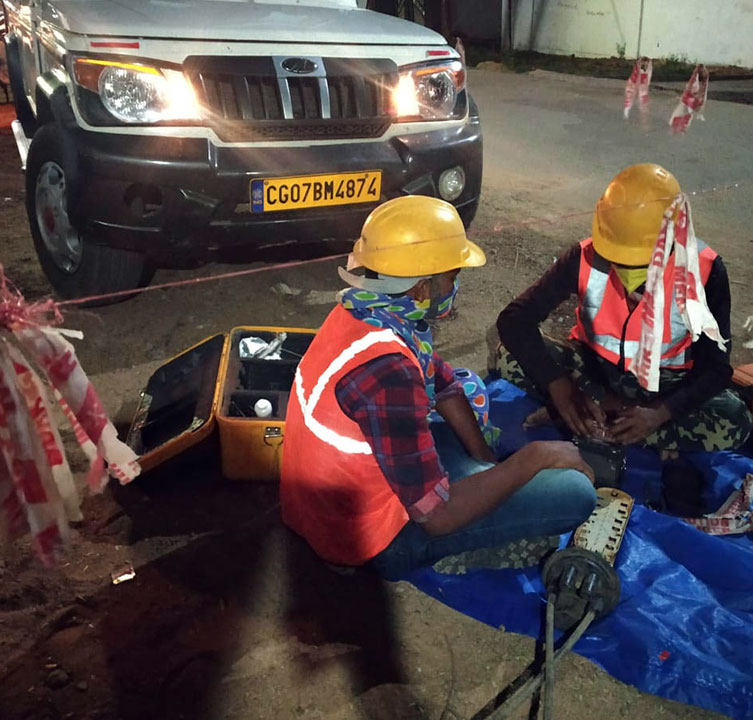 Another company that has been working round the clock to fulfil its role as an essential services provider is Tata Tele Business Services (TTBS). As the country's leading provider of wireline voice, data and managed services, the company has ensured that its customers get uninterrupted services.
"With the enhanced use of digital tools by customers to conduct their daily businesses, the service that we are rendering today is more critical than ever before," says Harjit Singh Chauhan, president – Enterprise Business, Tata Teleservices Ltd. "Our field teams have been working 24x7 to provide and maintain services including providing critical support to healthcare institutions that are at the forefront of the fight against Covid-19. Despite restrictions on movement and supplies, we have had a team of 1500+ employees — in-office, on-field and athome — working dedicatedly and collaboratively to cater to the evolving business requirements of our customers. We have ensured that all our critical processes function seamlessly irrespective of whether the resources running the processes are at home or on field." 

Evolving needs
Tata Power is facing the challenges that come with a lockdown and a deceleration in economic activities, but it continues to operate its power plants in various locations at full capacity, and maintains its transmission and distribution network in various cities.
The company has adapted quickly as work moves from offices to homes, and it has supported government endeavours such as 'Power for All' during the lockdown. It also successfully met the variation of demand during the '#9pm9minute' appeal by the Prime Minister of India on April 5. "This could not have been possible without our dedicated and committed team on ground," says Mr Sinha. "With the support of our skilled and experienced workforce, we have managed this period by ensuring zero disruption of power supply in the country."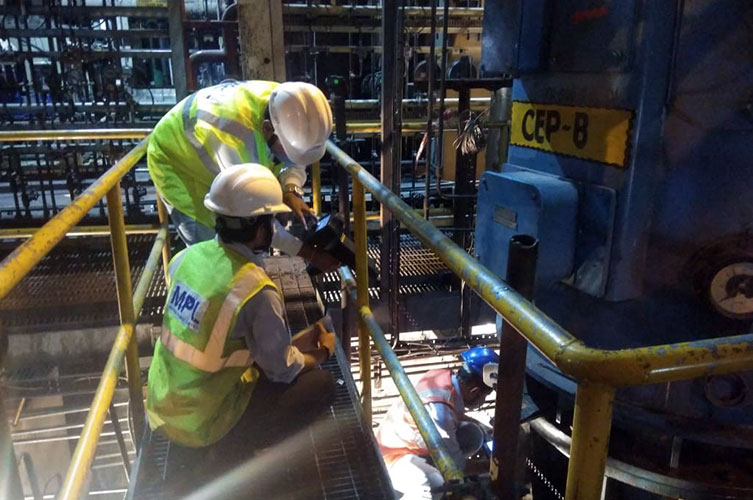 For TTBS, businesses migrating their operations from offices to homes, presented the company with an opportunity to help businesses run their operations remotely. The company has strengthened its suite of 'Work from Home' solutions, which includes 'Hosted IVR' to allow enterprises to quickly set up distributed call centres and enable agents to work from home.
Others like hosted PBX, audio and web conferencing solutions and international bridging services ensure connectivity and collaboration amongst teams spread across the globe. The aforementioned solutions appropriately address the security aspects arising out of a distributed and remote working environment.
"These solutions help customers maintain 'business as usual' mode while not compromising on efficiency and productivity even as the employees work remotely," says Mr Chauhan.

Safety on site
Both Tata Power and TTBS have taken every necessary measure to ensure the health and safety of their employees and partners, who are absolutely critical to these essential services. Tata Power and its subsidiaries' workforce, totalling about 20,000, with nearly 14,000 contract workers, have been following safety protocols like rotational shifts, with two independent groups for operations and on-ground workforce, who are quarantined from each other. 

Corporate employees continue to support the smooth functioning of daily operations from their homes, while the company's senior management team follows a 50 percent rotation of work from home and office to support their operations and field team who are working 24x7.
"It is a huge task to ensure that all our employees, including contract workers, are properly taken care of," says Mr Sinha. "The health of all our power engineers and staff is being regularly monitored and maintained, through a strict social distancing protocol as well as by managing their travel, stay and food so that they can focus on their responsibilities and are confident of their health and well-being."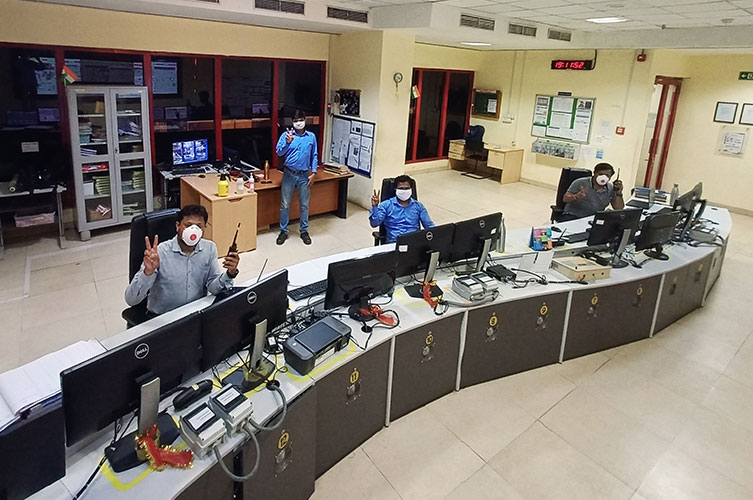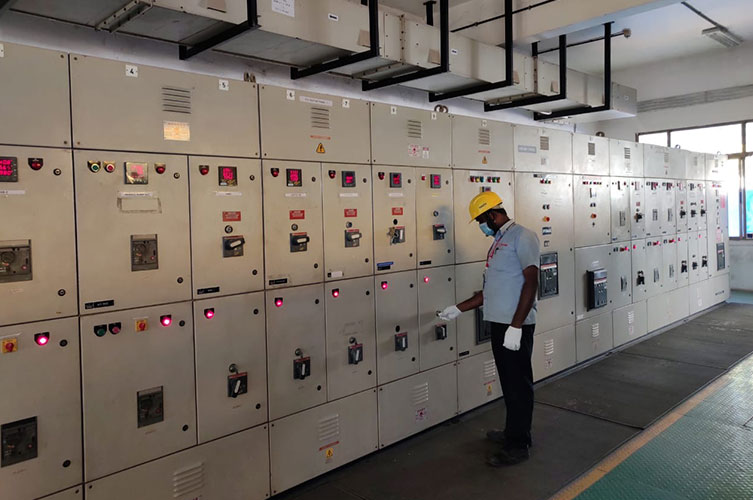 Safety and well-being has been a priority for TTBS as well. The management closely monitors the health of each employee and their dependents on a daily basis, through a digital self-declaration form.
The company has extended the 'doctor-oncall' facility to all employees, its partner ecosystem, and their families. Employees are also required to submit a daily declaration well-being form for themselves and their dependents. 
Working in such uncertain and turbulent times comes with its own set of anxieties, and TTBS is providing support to its employees with SABAL, the employee assistance programme in association with 1to1help. Employees and their dependents can get free consultations for psychological counselling and comprehensive wellness solutions that help them deal with various work-life challenges.

Additionally, for employees who are reporting to office, abundant precautions are being taken and social distancing norms have been established at the workplaces. All appropriate health and safety measures are in place for personnel who need to visit customer premises for emergency services.
Tata Power has also taken cognisance of the need for programmes to nurture employees' emotional and mental well-being. The company constantly engages with all its employees to ensure they are motivated and feel well taken care of, and has also initiated programmes for yoga, meditation and mindfulness.
"As the head of the company, I am extremely proud of all our wonderful, brave employees who have shown tremendous resilience, and are selflessly contributing to serve the nation," says Mr Sinha. "It gives me immense pride to lead this remarkable and committed team and company."
—Anuradha Anupkumar, Arushi Agrawal, Cynthia Rodrigues & Sanghamitra Bhowmik