July 2020 | 1,117 words | 4-minute read
As essential as the telecommunications industry is, it has been affected along with other sectors by the global pandemic. However, economic disruptions have presented opportunities to re-evaluate and de-risk the end-to-end value chain and accelerate remote working.
The shift to working from home with the help of digital collaboration tools is likely to drive demand for high-end tech in many categories. There is a growing need for infrastructure to support this shift, such as cloud computing for business or increased broadband consumption for consumers.
"Tata Communications aims to fulfil these demands and is working with customers across several industries globally. It is supporting tens of thousands of users from large enterprises to efficiently and securely work from home and maintain business continuity during this time — truly enabling borderless collaboration," says Amur Lakshminarayanan, MD & CEO, Tata Communications.

Workplace 2.0
As the novel coronavirus evolved to become a global pandemic — more than ever before, agility, the ability to adapt dynamically to change, has been critical for businesses around the world in their adoption of Workplace 2.0 — where working from home has rapidly become the new norm.
"Not many customers had the level of technology adoption, security framework and regulatorily compliant infrastructure to enable working from home at the scale and speed required. Whereas, Tata Communications was able to shift over 90% of employees to work from home in just under two weeks," adds Mr Lakshminarayanan.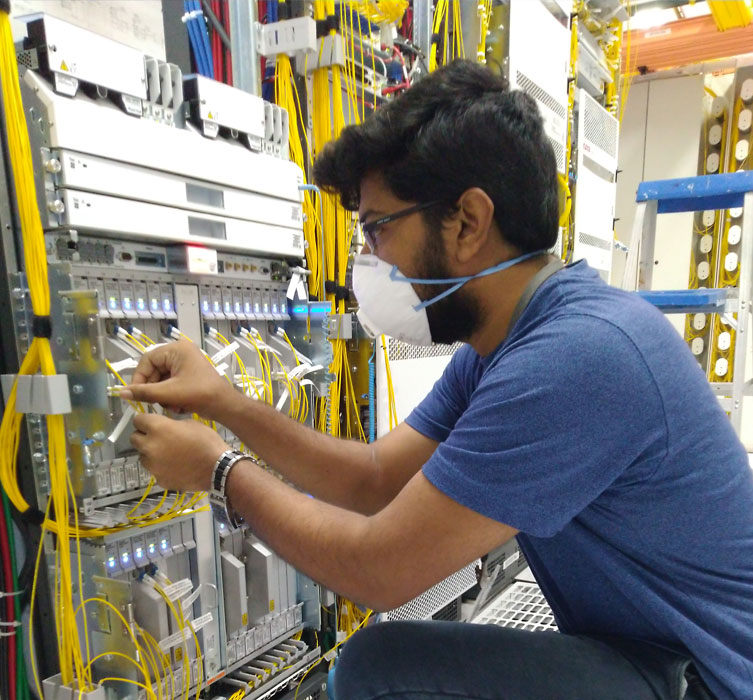 Tata Communications responded quickly to the crisis, making work from home mandatory where possible, implementing a complete travel ban as well as restrictions around physical meetings and visitors to their facilities — all before many countries shifted to lockdown measures. As a result, agility and collaboration became even more pronounced character traits within the business.
As a global business with a highly distributed workforce, Tata Communications has had flexible working policies — like work from home, flexible working hours and bring-your-own-device (BYOD) — for a long time. Virtual collaboration environments and unified communication and collaboration technologies were already widely adopted within the company.

For those on-field employees who needed to be on-location to keep mission critical infrastructure up and running, Tata Communications ensured their safety, protection, and mental well-being at all times. Much like first responders, these colleagues are classified as essential workers; they need to travel onsite across network operation centres, cable landing stations or the client site, to monitor and ensure smooth operation of the infrastructure, networks, and backend IT operations, during these unprecedented times.

Says Mr Lakshminarayanan, "These are the industry's unsung heroes at the frontline, supported by an army of colleagues working from home, keeping the world connected during a time of crisis."
The business also took extra measures to keep the level of engagement high within the company. This spanned a variety of initiatives including its first all-employee global webcast of the year, hosted by Tata Communications' CEO together with the entire C-suite; proactive corporate social responsibility drives to support the communities in which it serves; active internal communication across its internal social channels; and well-being workshops including virtual mindfulness daily sessions, virtual private counselling and even (social-distance appropriate) yoga classes for essential workers on campus!
Enabling customers to adapt to Workplace 2.0
As customers implemented their own work from home measures and looked to shift workloads seamlessly across borders as part of their own business continuity plans, Tata Communications witnessed increased demand for network capacity, together with requirements for bespoke solutions that enabled efficient and secure remote working.
"These are the industry's unsung heroes at the frontline, supported by an army of colleagues working from home, keeping the world connected during a time of crisis."
The company was able to augment its network capacity to cater for the increasing demand while simultaneously adapting and launching customised work from home solutions quickly, to help customers' employees work from home safely with in-built secure access to their corporate applications wherever they are hosted.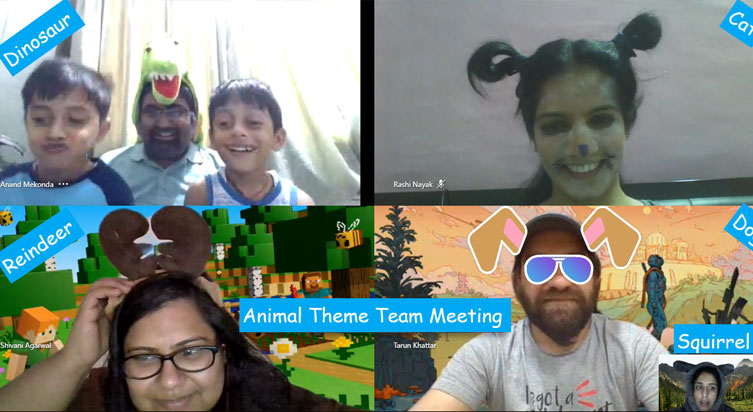 Mr Lakshminarayanan elaborates, "Our teams are working in an agile manner to keep services running for our customers, delivering service upgrades and changes in record speed and helping businesses shift their workforce to securely work from home at scale and at speed. Overall, our customer satisfaction score during this time has seen a record high — contributing to a top quartile Net Promotor Score which we are extremely proud of, as it acknowledges our efforts to provide a superior customer experience."
Strengthening security protocols
As work from home becomes the global norm, cybersecurity has become critically important. To support corporate agility, Tata Communications is working with their customers to seamlessly and quickly deploy security strategies, offering simple but effective security solutions that can be implemented within days, like Global Secure Internet Gateway and Managed Authentication. These add an additional layer of security to enable secure access to applications and data residing in the enterprise data centre and/or public cloud infrastructure. "Together, these solutions enable end-user access control and policy compliance, providing a consistent, quality experience to employees working remotely so that they can operate in the most productive way," explains Mr Lakshminarayanan.
In addition, the company's new-age solutions such as NetFoundry can spin up a secure network over the internet, enabling quick, secure access and performance acceleration to an organisation's applications in any location, from any device. It ensures users have high performing, reliable connectivity to their business resources.

"By virtue of connecting enterprises, we are uniquely placed to foretell, detect and stall militant activities on our networks, and protect our customers' valuable data," says Mr Lakshminarayanan. "Under these circumstances, the digital ecosystem that we enable plays a critical role in keeping the world connected more than ever before." 
Workplace 4.0: The new norm in the post-Covid world
It goes without saying that the global pandemic has introduced radical changes on both the professional and personal front and has forced tens of millions of people to adopt remote working almost overnight.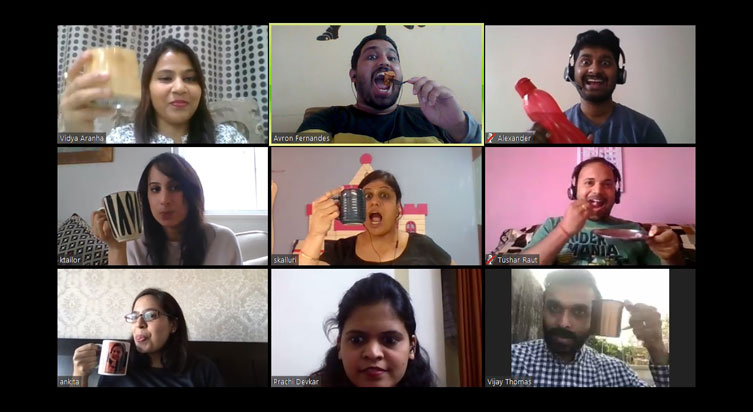 Although the global situation has introduced a new kind of disruption, in many ways it has simply accelerated changes that were already well under way. The shift to remote working has been a (slow) trend going on for many decades and even though the digital transformation of work in the last ten years has been faster than ever before, it has become even faster — largely because it means life or death for many organisations. Simply put, it is no longer an option.
"By virtue of connecting enterprises, we are uniquely placed to foretell, detect and stall militant activities on our networks, and protect our customers' valuable data."
The changes that have been accelerated during this period are likely to stay. The 'new normal', Workplace 4.0, will be significantly different from life before the pandemic. In other words, everything will become more digital — even physical activities will likely increasingly be facilitated, if not replaced — by digital.
Mr Lakshminarayanan concludes, "We believe that when the world bounces back, it is not likely to go back to the way it functioned pre-Covid. Some of the make-do solutions for work from home will be more industrialised to deliver a Secure Connected Digital Experience — enabling enterprises to crystallise the efficiencies and also help them to give an unprecedented new digital experience to their customers — across the B2C and B2B worlds."
—Anuradha Anupkumar, Arushi Agrawal, Cynthia Rodrigues & Sanghamitra Bhowmik