July 2020 | 1460 words | 6-minute read
When Martin Bailie assumed leadership of Star — Trent Hypermarket in November 2019, the induction did not include contingency plans to navigate a pandemic that has essentially altered our way of life. But Mr Bailie and his approximately 3000-strong workforce, comprising everyone from store managers to shop-floor workers, have shown up every day during the Covid-19 crisis, to ensure customers had access to essentials.
"Our mission is to help customers lead a better life by offering better quality, better savings and better choice," says Mr Bailie. "This mission guides us even through these challenging times, and Star remains committed to bringing customers all essentials, including groceries and fresh produce every day."
Straight from the source
Most of the Star stores have been operational since the lockdown began (while following guidelines from the central government and local authorities) and have endeavoured to have fully stocked shelves. In the early days of the lockdown, this came with considerable challenges in logistics and procurement, as manufacturers, vendors and everyone in the supply chain scrambled to adapt to the new normal.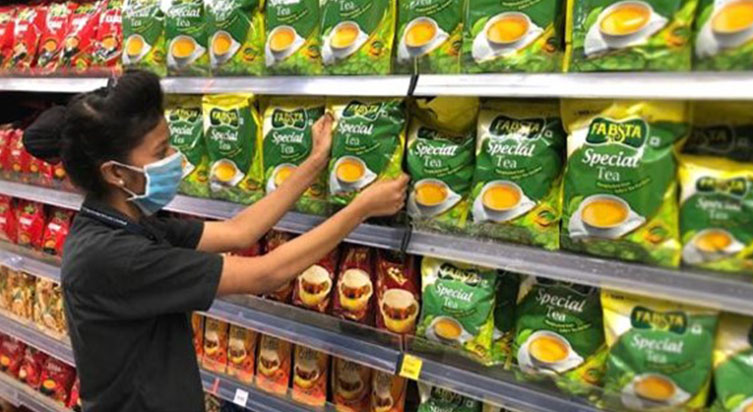 Star intensified its farm-to-store approach during these times. "We are the industry leaders in fresh produce and among a few retailers to source over 70 percent of produce directly from our network of 800+ farmers," says Mr Bailie. "During this period, we increased this percentage, ensuring customers could buy 50 to 60 fresh products, including fruits and vegetables, every day in the store."

Tata Consumer Products Ltd (TCPL), also an essential goods producer, adopted a similar tactic when it came to sourcing raw materials for its products. The company procured materials directly from farmers vs mandis (wholesale markets, which were often closed) by arranging transport from farm to miller, stored spices locally to mitigate issues with storage in containment zones, and worked closely with tea plantations to drive efficiencies, among other measures.
Even when it came to procurement of labour, TCPL went hyper local. The company engaged with local gram panchayats to encourage labour to return by creating awareness around safety and health protocols being employed at tea factories and salt packing centres; it trained local labour in hygienic and safe packaging operations.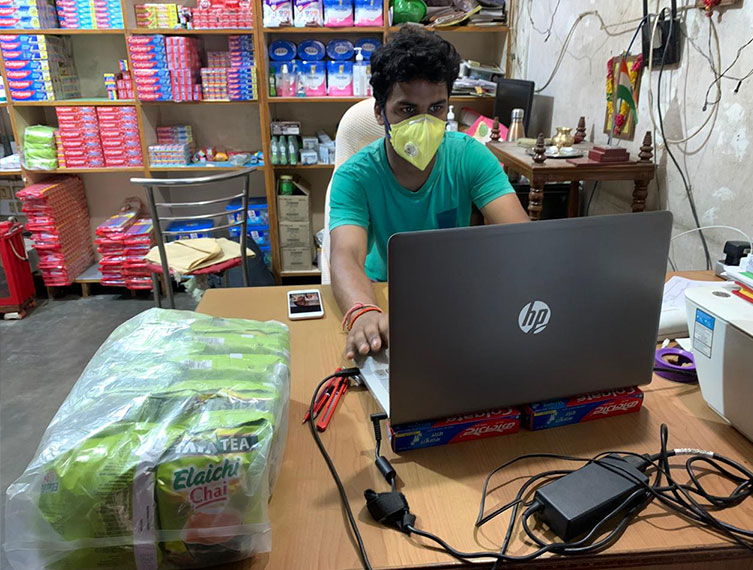 Supply chain logistics
For TCPL, the supply chain was initially impacted by uncertainties around the dos and don'ts. "We had to work with government authorities at various levels to ensure factories could open, labour would be permitted to travel to factories, and that goods transport would be allowed through state and district borders," explains Richa Arora, president, Packaged Foods, India.
But these have been opportunities to adapt. "We have learnt to work with limited resources and are tracking and reporting changes on a daily basis to make quick decisions," adds Richa.
TCPL has adhered to constant monitoring of hotspots and containment zones to anticipate potential production stoppages, moved stock across carrying and forwarding agents, stockists, retailers and factories to cater to demand in areas where production is impacted, employed virtual management/technology for quality operations and guidance on machine repair, started telecalling retailers as a way for the sales force/stockists to take orders, developed direct-to-customer channels like Swiggy, Zomato, Flipkart and Jubilant.

The Star team also dealt with the problem of limited movement of goods trucks by working on various supply alternatives to keep stores' shelves stocked. They implemented the backhaul mechanism, wherein FMCG and other suppliers enabled Star to pick up stocks from their respective company warehouses and transport those to Star stores across the country.
Mr Bailie shares, "We collected a truckload of sanitisers from the HUL factory in Daman, and supported P&G for an entire week by placing vehicles at their Pune depot daily to ensure stocks would be supplied to our distribution centre."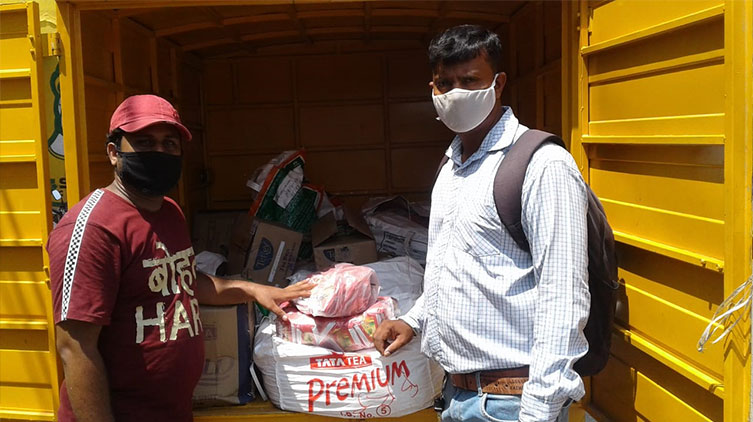 'One Tata' shone through it all. Star received support from the entire Tata ecosystem during this time, as Westside, Croma, Zudio, Tata CLiQ and Starbucks all pitched in with staff in store, and through logistics and supply chain support. Together, these companies contributed to almost 10 percent (or 300-350 of the 3000-strong workforce) of Star staff.
Anticipating customers' needs 
Star takes every measure possible so that the customer experience remains uncompromised while ensuring safety. Social distancing is implemented on the shop floor, in the queues outside stores, in back offices and even in distribution centres. Star sanitises all customer touch points frequently, conducts thermal temperature screenings at stores and always encourages usage of masks and gloves.
Additionally, the company also built solutions that complement a simpler and stronger operating model. "We have always believed in frictionless shopping and that thought was built into every product and service we adopted during these times," says Mr Bailie. "I am amazed at the speed at which we moved to launch services like Click and Collect, Star on Wheels and Society ordering. It only took a couple of weeks to make these services available for our customers. Our time to market was hugely appreciated by customers with many writing in about the convenience of these services."
TCPL is also making plans to adapt to changing customer needs as trends emerge. "Given that 40 percent of tea consumption happens outside homes in offices, canteens, corner shops and malls, we're seeing that part of the business vanish," says Sushant Dash, president – Packaged Beverages, India, Bangladesh and Middle East. "Hence, overall category consumption has come down and will be slow to come back."
The company has also observed that consumers are buying more large packs than usual due to an instinct to stock whenever products are available, though it is expected that normal purchase patterns will resume soon. While the food business has expanded, customers aren't experimenting with new and premium brands, choosing instead to stick to average-priced and popular brands.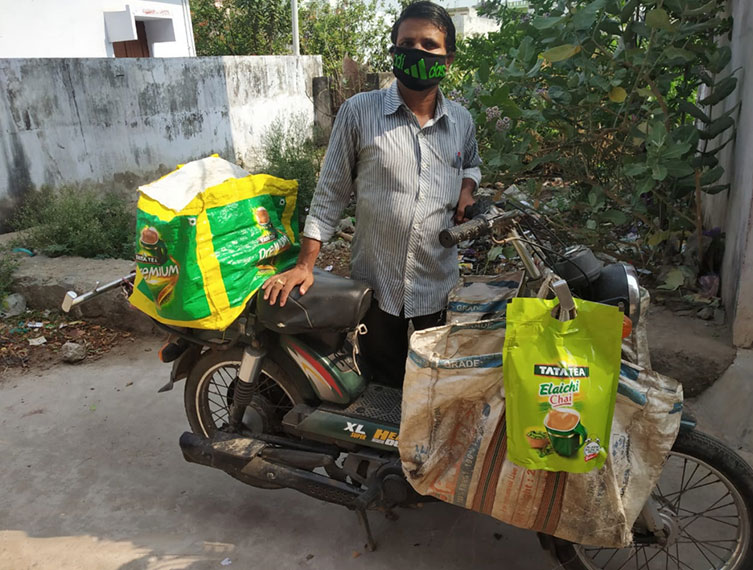 Protecting frontline warriors
As essential workers, employees of TCPL and Star have been on the frontline along with doctors, nurses and public authorities; and both the companies endeavoured to ensure that employees felt safe while performing their duties.
"It meant new ways of working and training to maintain all sanitation and hygiene requirements," says Amit Chincholikar, global CHRO, Tata Consumer Products. "When it came to our workers at the factory or sales people at the marketplace, we needed to provide assurance of safety and go beyond just legal requirements to provide for transport, food, insurance coverage, sanitation kits and incentives for attendance."

At Star, employees' commitment and perseverance have been met with effusive support and empathy from customers. "In the 25 years I've been in the retail business, I haven't witnessed this kind of resilience and agility," says Mr Bailie, recalling, "My store managers from Mumbai — Raju Makhwana, Ajay Tiwari and Prakash Rathod — travel 50km to reach our stores every day and my colleague from Bengaluru, Albert, sat in a goods truck to reach the store from another city. I am grateful for this dedication and feel overwhelmed with such support from my colleagues."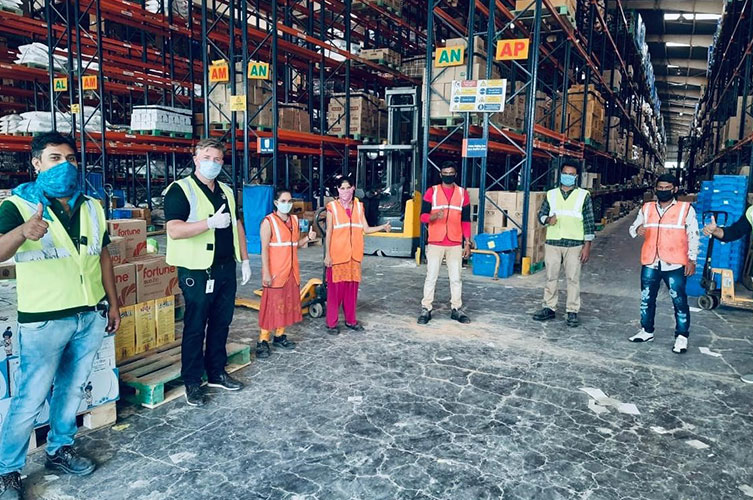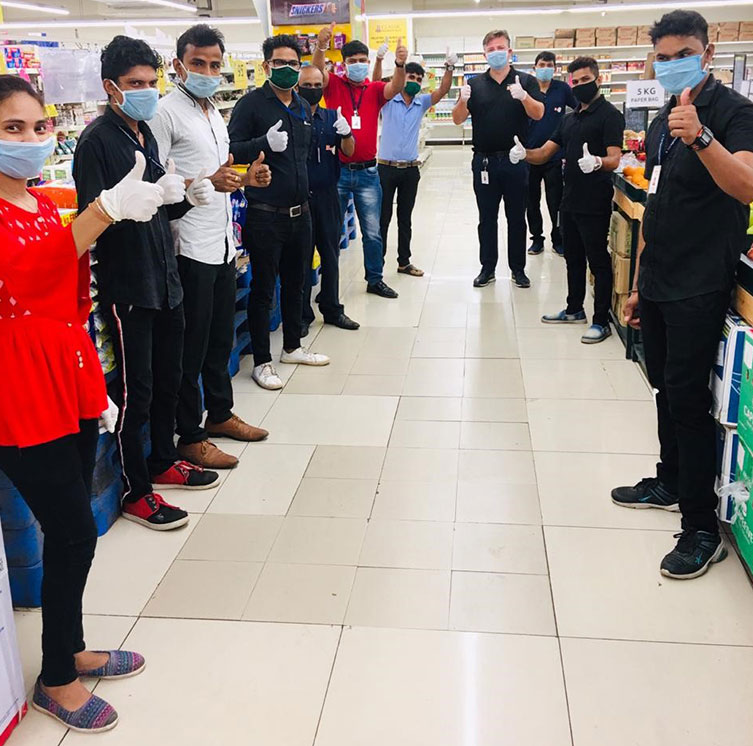 Star employees were assured of their safety, enabled to reach stores and recognised for their performance. "I personally visited and continue to visit our stores in Mumbai every morning," says Mr Bailie. "Being on the shop floor with my colleagues, shoulder to shoulder, has been the most gratifying experience."
To reach out to colleagues in other cities, Mr Bailie started a series of virtual 'Chai with Martin' sessions with every store's team, to listen to their concerns, answer their queries and recognise their efforts. "I also personally signed off letters to the families of our staff, assuring them that we are there for them when it matters the most," he says.
The company arranged a consistent supply of personal protective equipment (PPE), sanitisers and disinfectants for staff to create a safe working environment. It also launched a 'We Care' package comprising a travel allowance, safety measures at the workplace, incentives such as points for grocery shopping, safety while travelling, and an active programme to focus on the mental health of colleagues. "
The reality is that we have collectively experienced changes which have had a significant impact on how we all live," says Mr Bailie. "And we as a team saw opportunity in this adversity. It has been our purpose, now more than ever, to serve our communities and the nation. I can't thank our team enough for working hard to keep our stores open, safe, clean and stocked with products. It is hugely inspiring to see the Tata spirit shine through."
—Anuradha Anupkumar, Arushi Agrawal, Cynthia Rodrigues & Sanghamitra Bhowmik