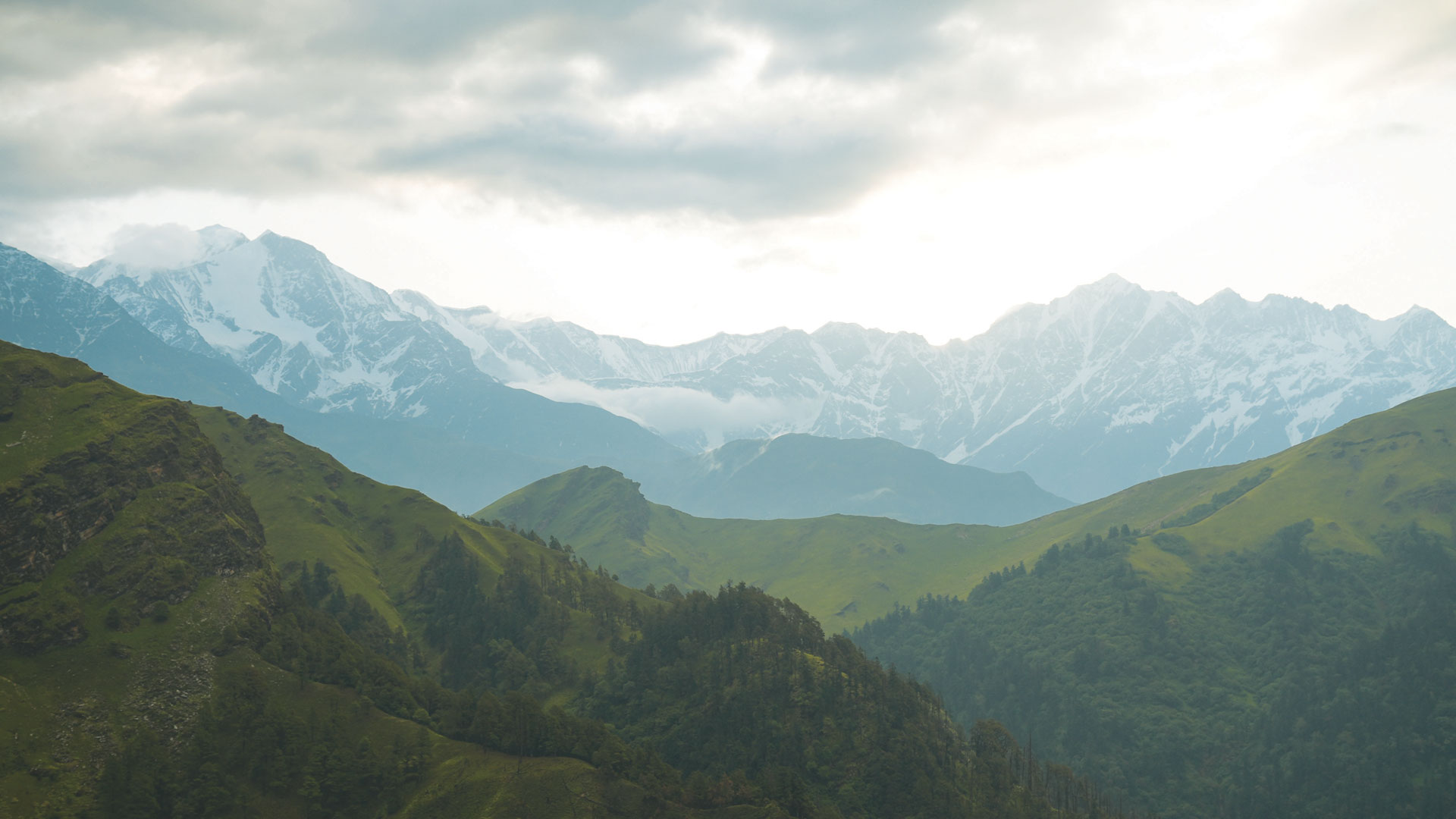 February 2023 | 670 words | 3-min read
In March 2022, a group of 12 women trekkers, all 50 years and above got together for the trek of a lifetime — the Fit@50+ Women's Trans Himalayan Expedition. Led by renowned trekking expert Bachendri Pal, the expedition saw these ladies cross valleys and snow-clad mountains, and bypass villages and state borders to complete an arduous 4,841km trek over five months.
This is the story of that journey. Retold through personal anecdotes and through images of the stunning landscapes they traversed between Pang-sa-u Pass in Arunachal Pradesh and Drass in Ladakh.
****
An unfettered view of the Garhwal Himalayas in Uttarakhand, home to some of the tallest peaks in India, including Nanda Devi, which is a part of the Shivalik Range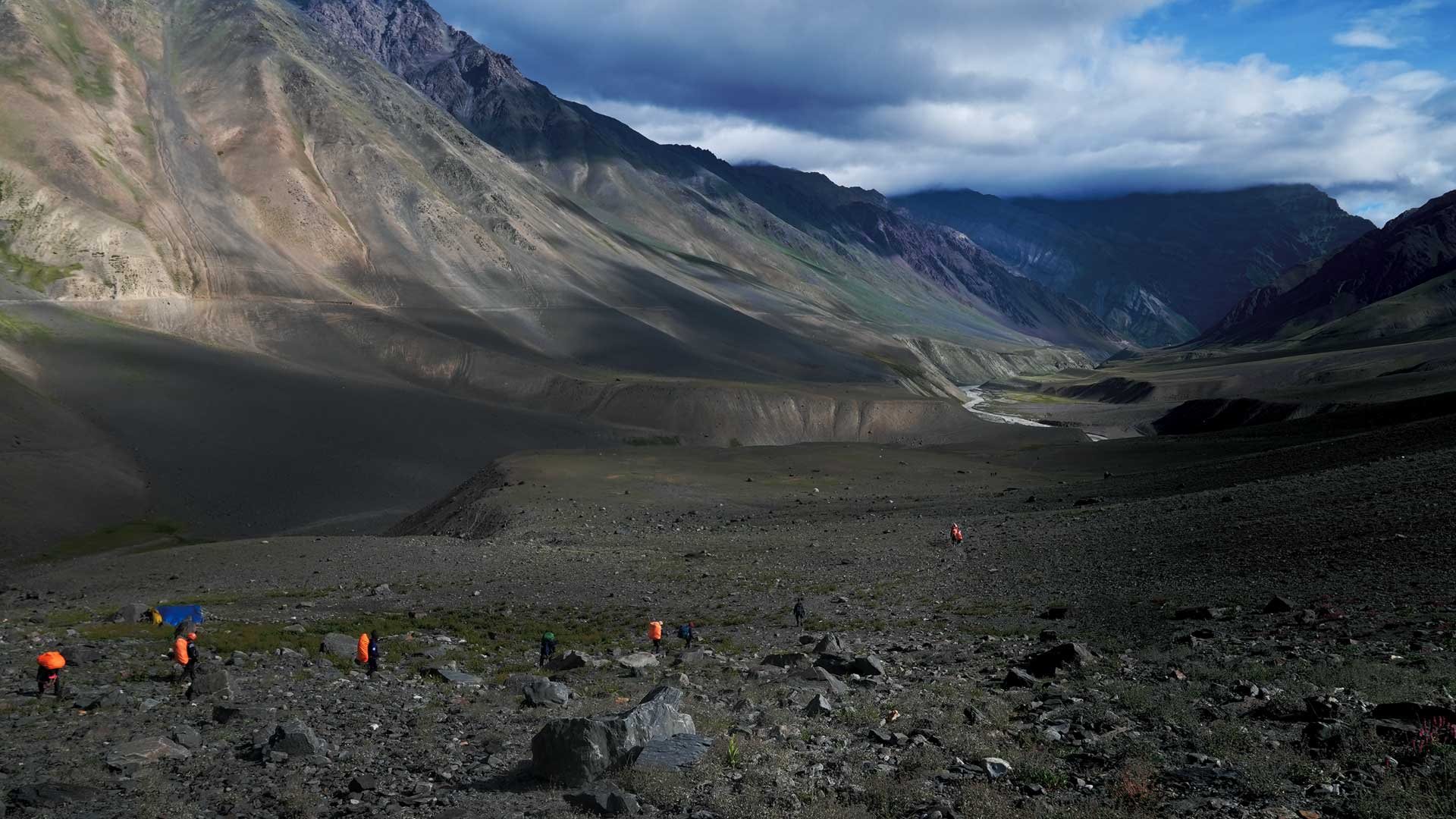 "This expedition aimed to highlight the need to remain fit and show that age is no barrier to living a healthy lifestyle and even if you are 60 or 70 years old you can still dream. It was a commitment…. Our team consisted of retired professionals, mothers, grandmothers, and homemakers from across India. Walking these five long months for women empowerment, a healthy lifestyle and strong will power, we wanted to set an example for every woman."
Padma Bhushan Bachendri Pal (67), ace mountaineer and first Indian woman to climb Mount Everest
****
En route to Karzok in Leh district, after crossing Parang La Pass — an ancient trading route between Spiti in Himachal, Changthang in Ladakh and Tibet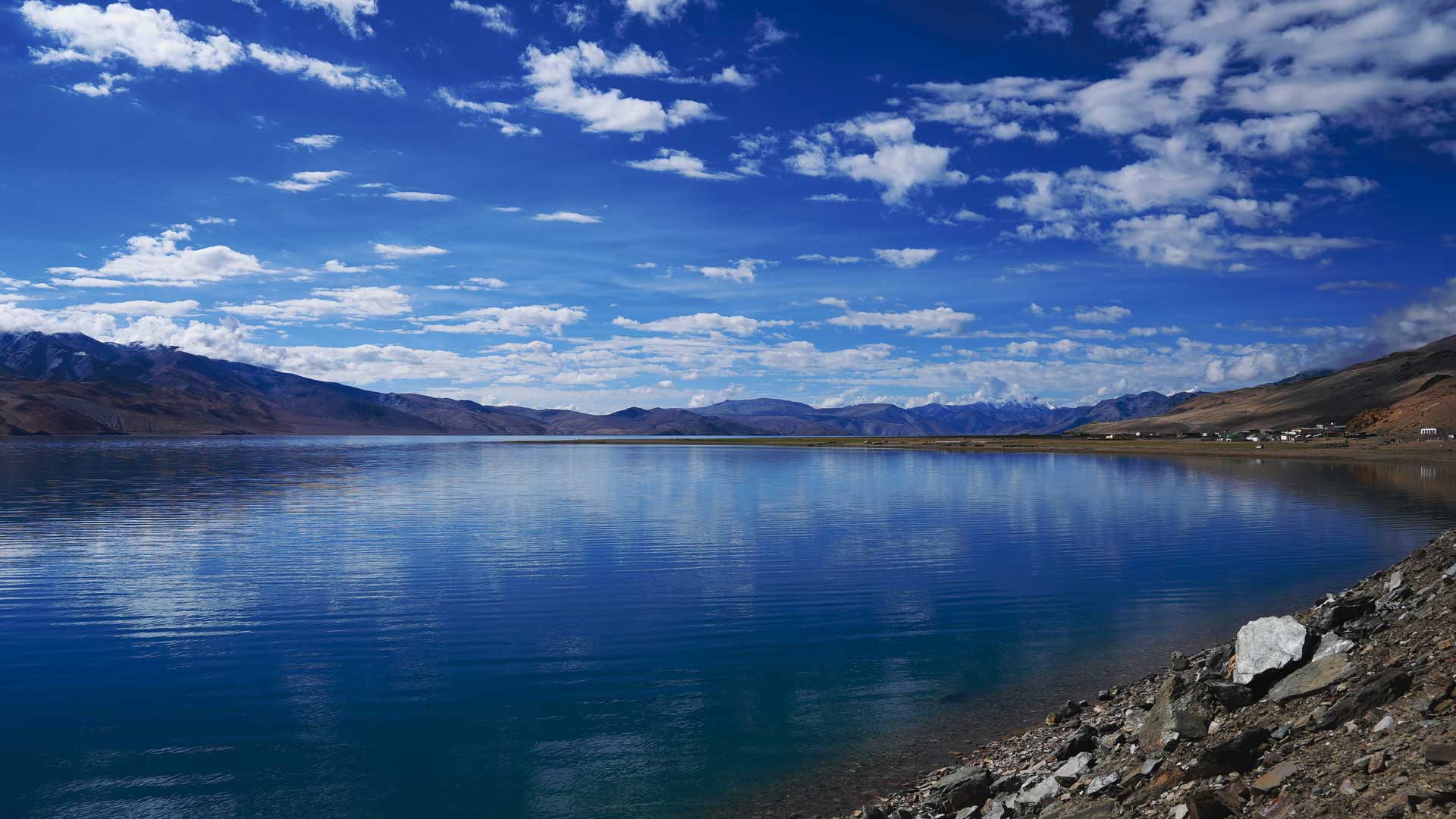 ****
Tso Morori lake, situated in the Changthang Plateau in the northern plains, at an altitude of 14836ft, is where most treks to Parang La Pass end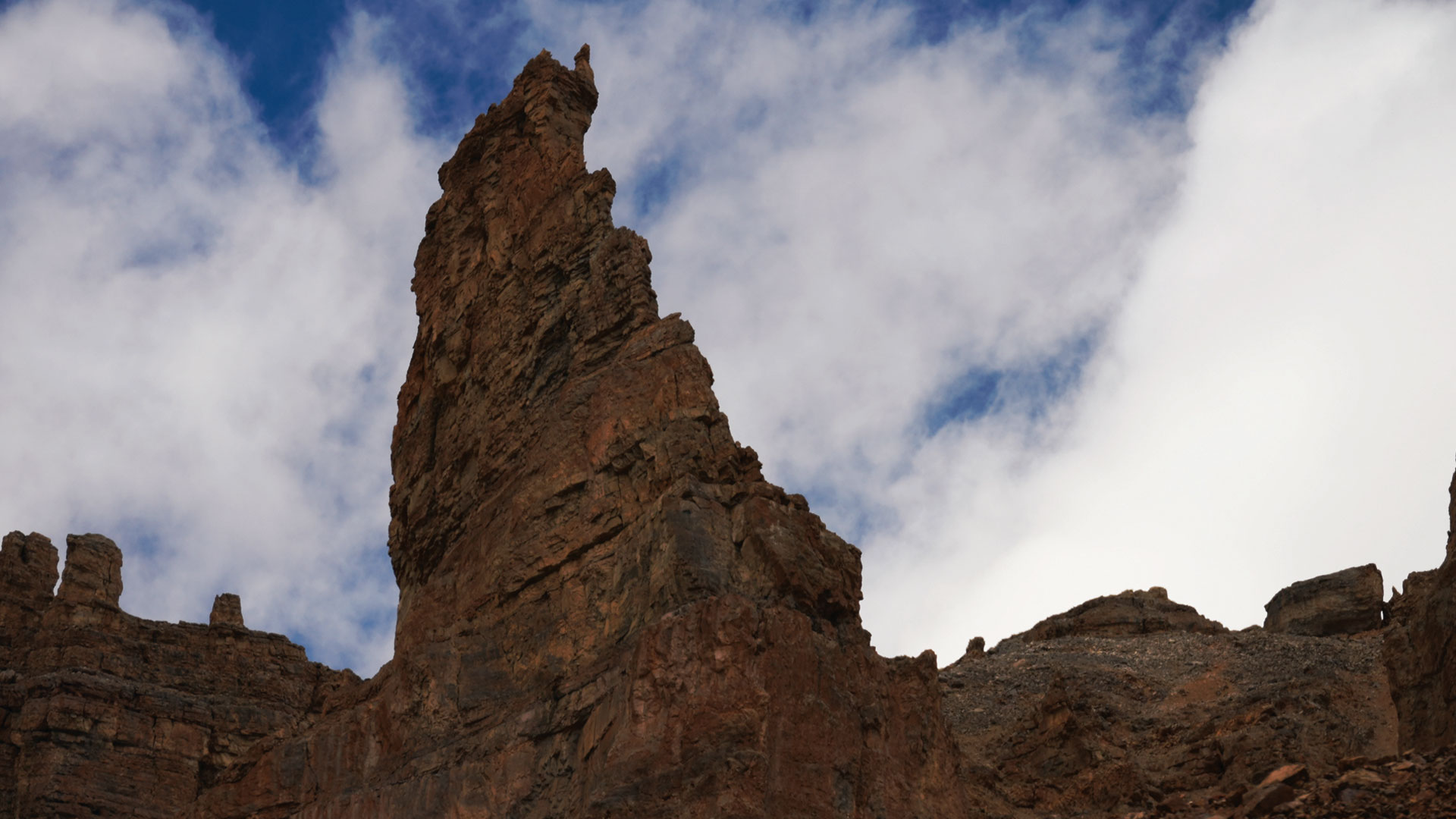 "On July 15, we crossed Parang La Pass. It was memorable because it kept snowing the entire night and we were shaking our tents from inside to ensure we didn't get buried in the snow."
—Savita Dhapwal (53), ace mountaineer and lecturer at the education department of the Bhilai Steel Plant, Steel Authority of India Ltd
****
A huge rock formation greets entrants to Parang La Pass, at Kibber village in Spiti. At 18,370ft it was also the highest elevation point of the expedition
"At many places it was a big challenge to face excessive leeches coming out of dense forests, heavy rains, snowfall, cold water flowing from glaciers…even with pieces of ice, crossing rivers, sometimes staying at crematoriums, poultry farms..."
—Dr Sushma Bissa (55)Avid bungee jumper, skier, biker, and associate member of the Indian Mountaineering Foundation
****
The Nubra valley, created by the confluence of Shyok and Nubra rivers, separating the Ladakh and Karakoram Ranges, is accessible through the Khardung La Pass in Leh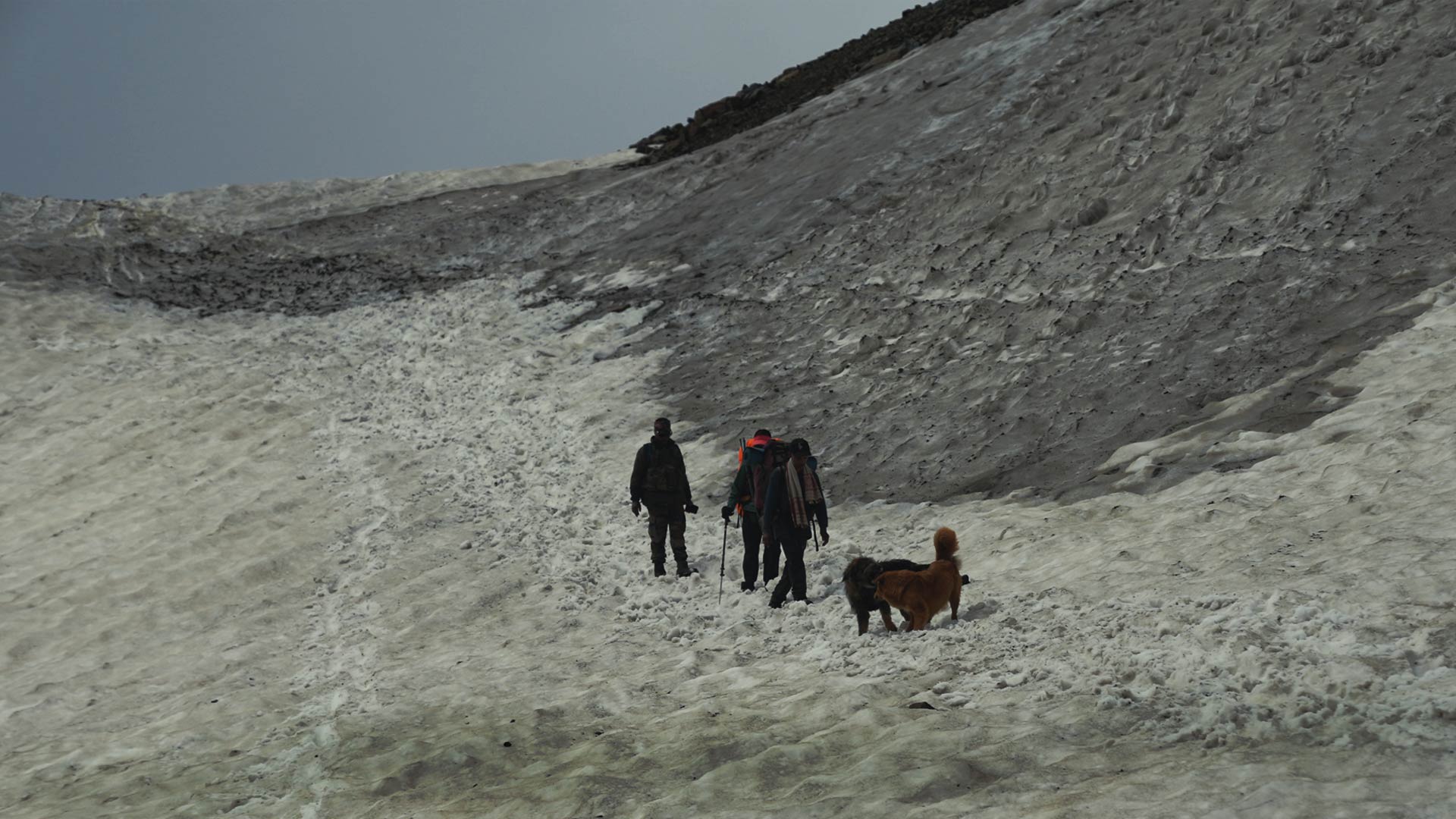 "When we started out in Arunachal, we really didn't think we would complete the expedition. The 25km we decided to walk every day seemed endless. But we decided that whatever happens we will not give up. We enjoyed the beauty of the Himalayas... we would forget about our tiredness once we reached our camp, changed into dry clothes, and got ourselves a warm cup of tea."
—Vasumathi Srinivasan (68), ace mountaineer and member of the Karnataka Mountaineering Association
****
Crossing into Kaza from Chitkul through the Bhaba Pass connecting Bhaba Valley in Kinnaur to Pin Valley in Spiti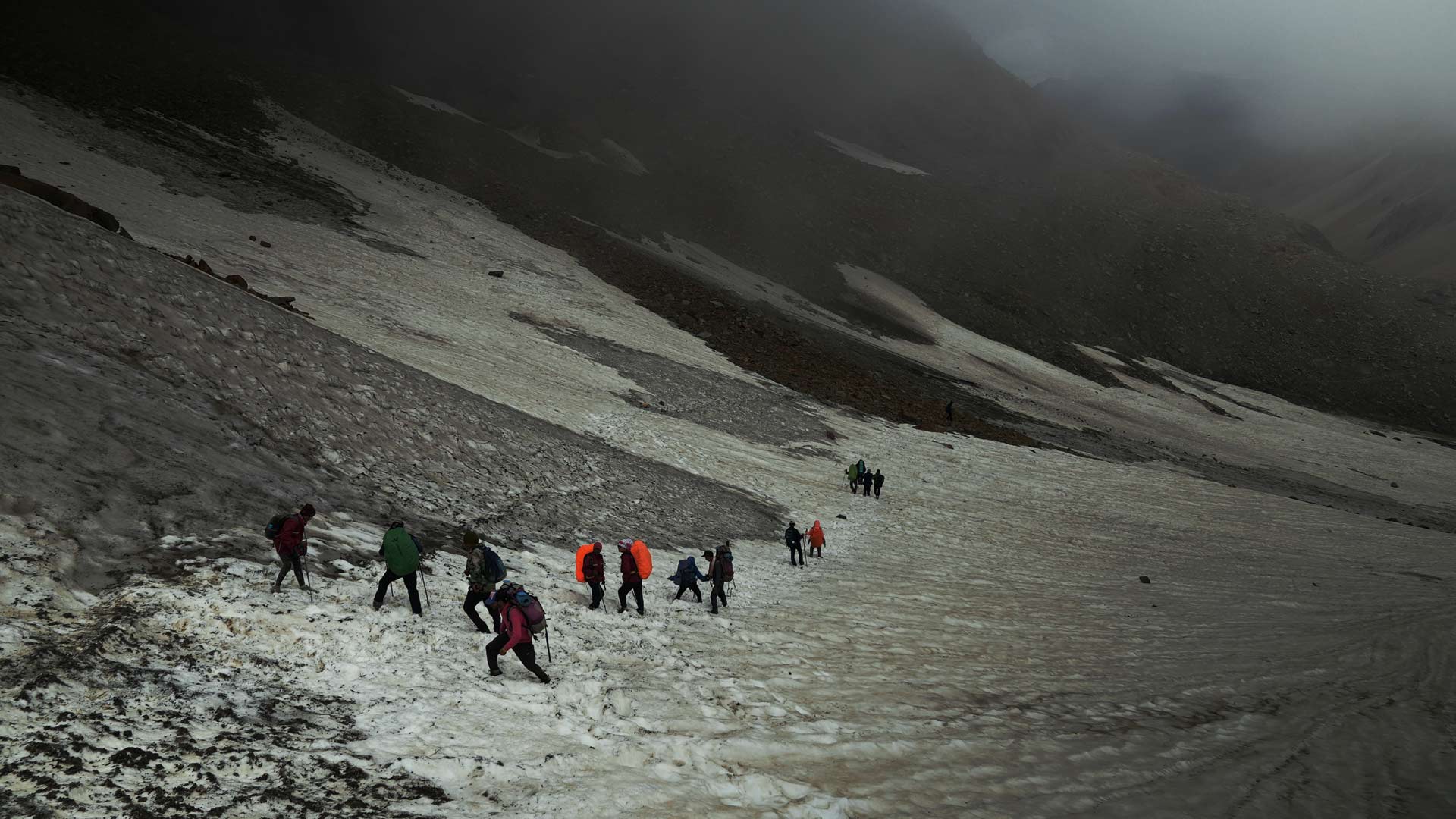 "We spent one night in a tin shed within a graveyard in Singrur village in eastern Nepal. I slept on a raised platform through the night, only to find out the next morning that it's where the dead bodies are placed for last rites before burial. I thought to myself – 'So I rested through the night, 'alive' on the platform where only the dead rest!' Spooky, but thrilling. What a memorable night indeed!"
—Major Krishna Dubey (59), mountaineer, para jumper and retired administrative officer from the military service
****
The descent from Bhaba Pass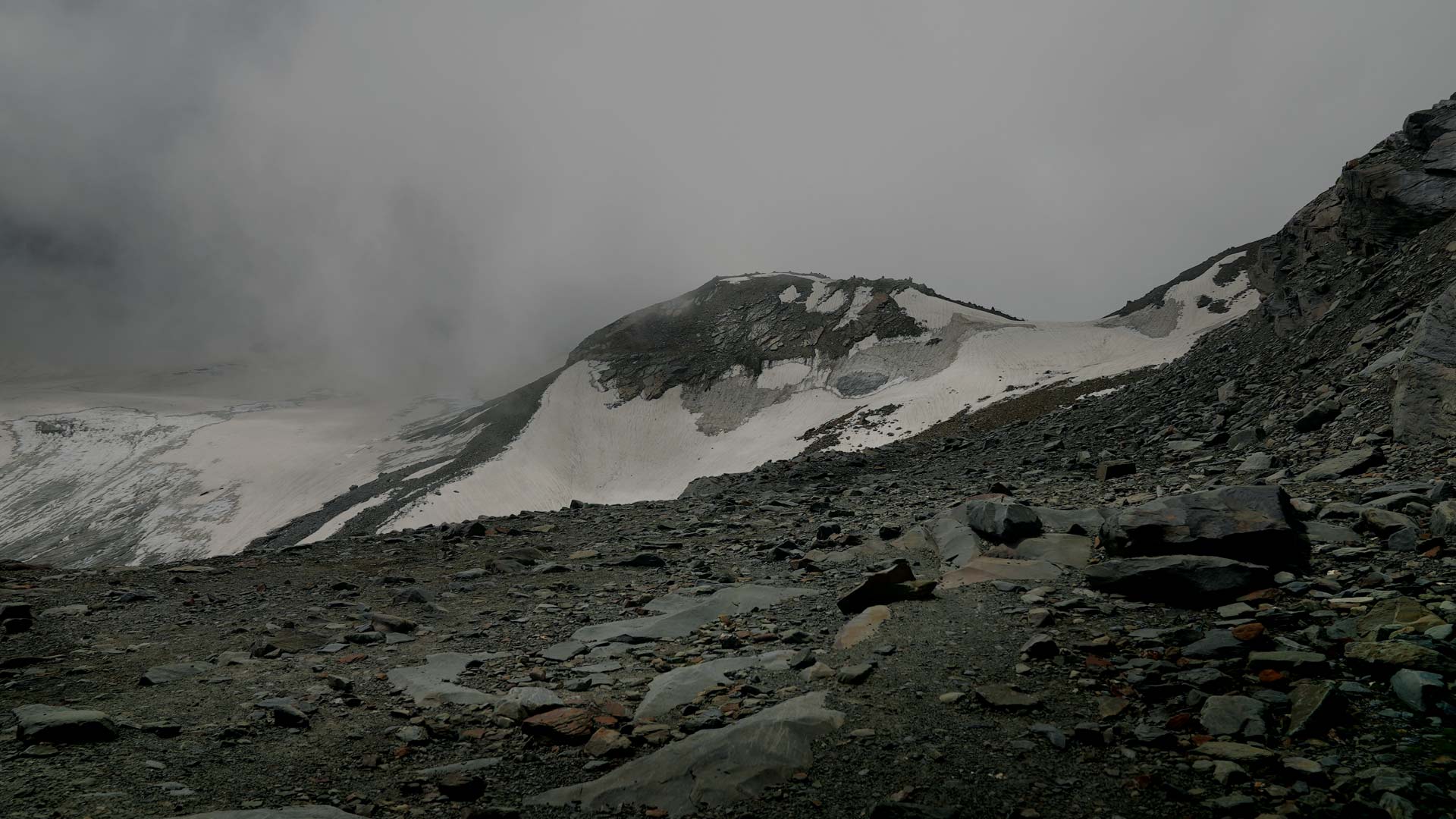 "While people were happy to see our enthusiasm and intent of giving back to society, they were also inspired and surprised to see how at our age we were taking on such a long journey."
—Bimla Deoskar (54), ace mountaineer, coach of the Mission Shaurya team from Maharashtra that scaled Mount Everest in 2018 and 2019
****
A few feet before the final push to the highest elevation at Bhaba Pass, at an altitude of 16,125ft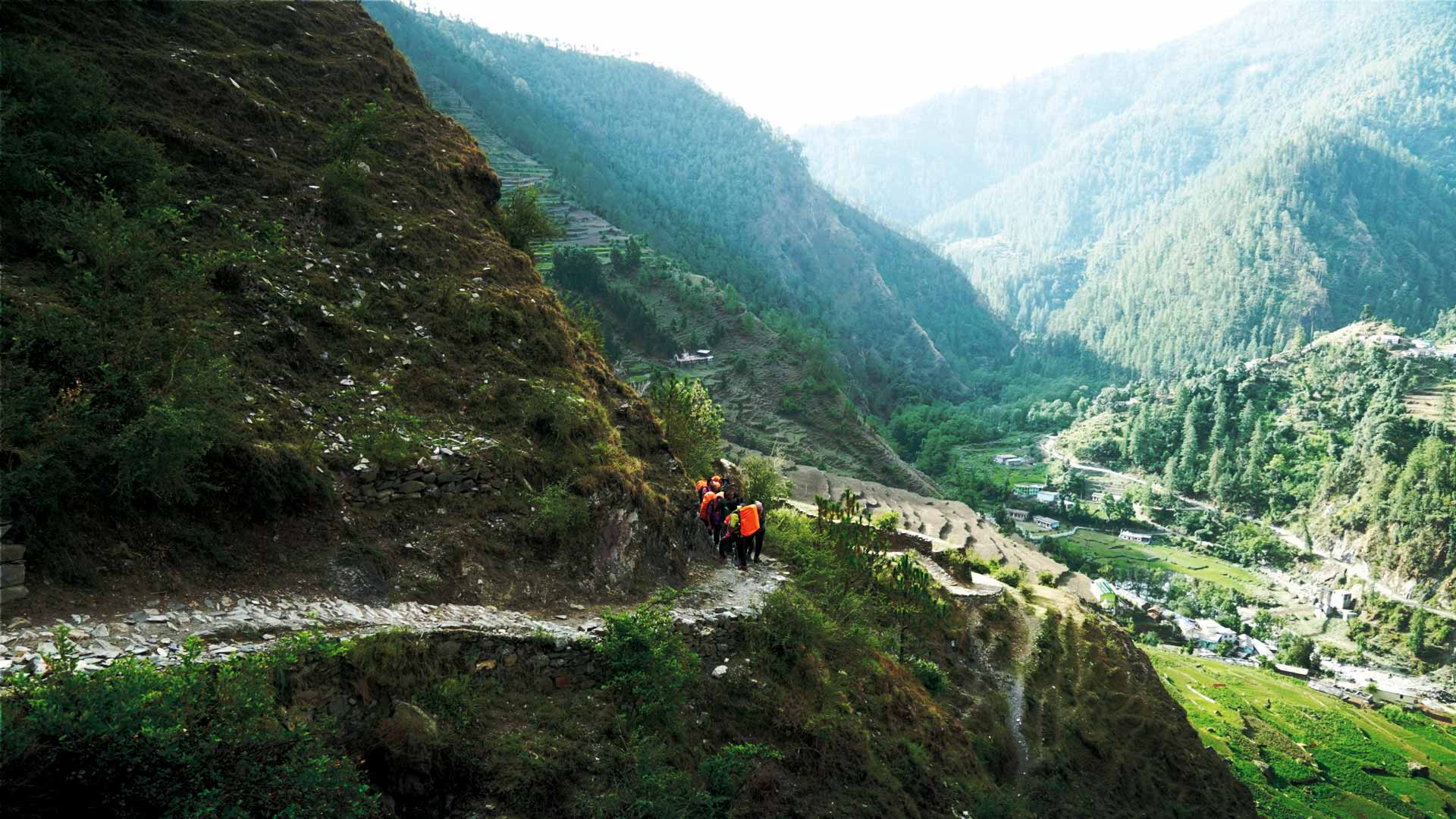 ****
Trekking to the idlyllic Sikimmese hamlet of Zuluk at 9,600ft, through the ancient Silk Route that connected India and China in the days of yore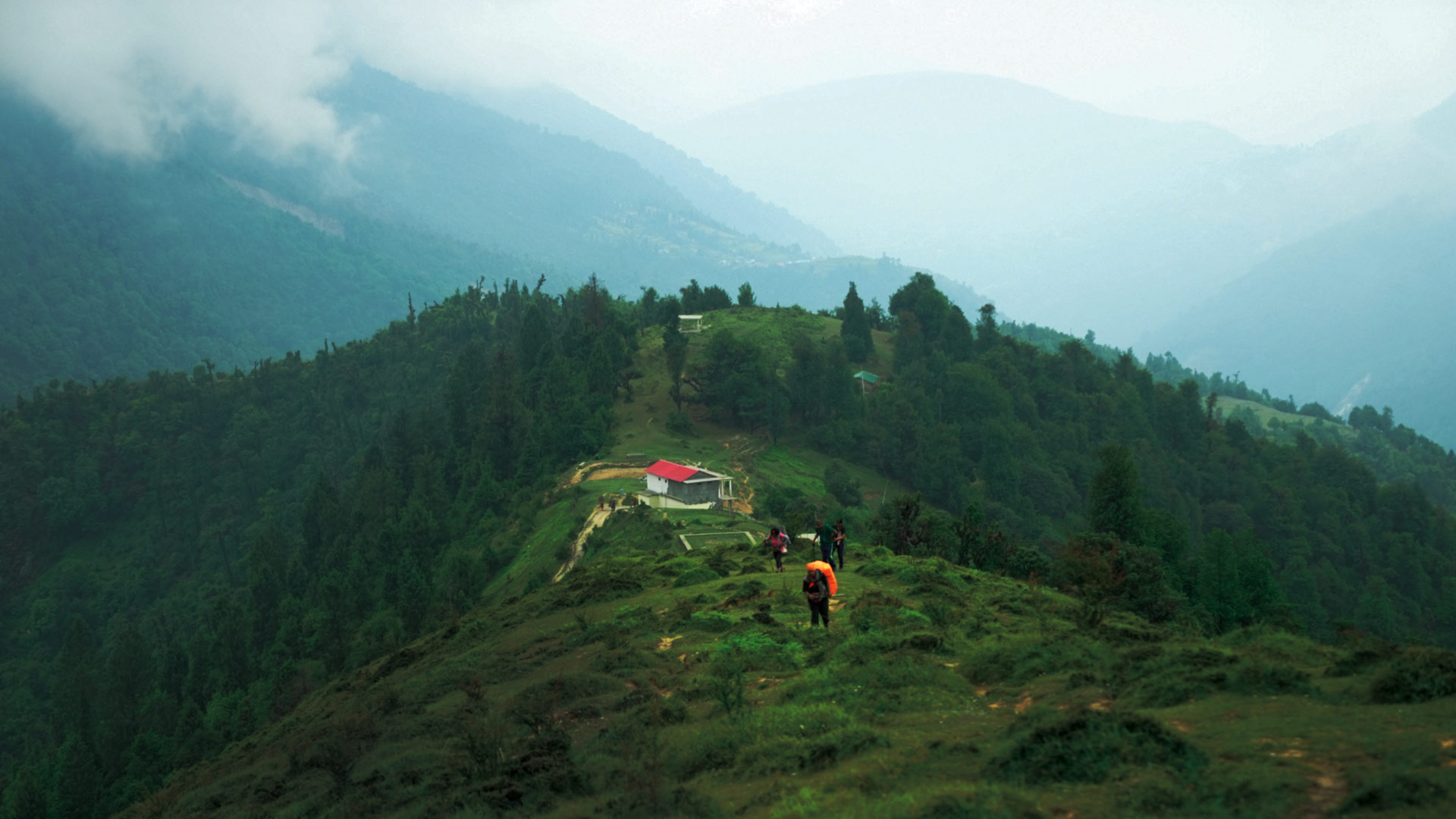 "In the wilderness of eastern Nepal, we were completely on our own, without support or proper backing, exploring unknown routes without any logistics."
—Chetna Sahoo (54), mountaineer and Mount Everest summiteer
****
Home to Tibetan yak herders, Gnathang or Nathang Valley situated at 13,500ft, has pathways lined with stone pyramids and Buddhist flags, and is known as the Ladakh of east Sikkim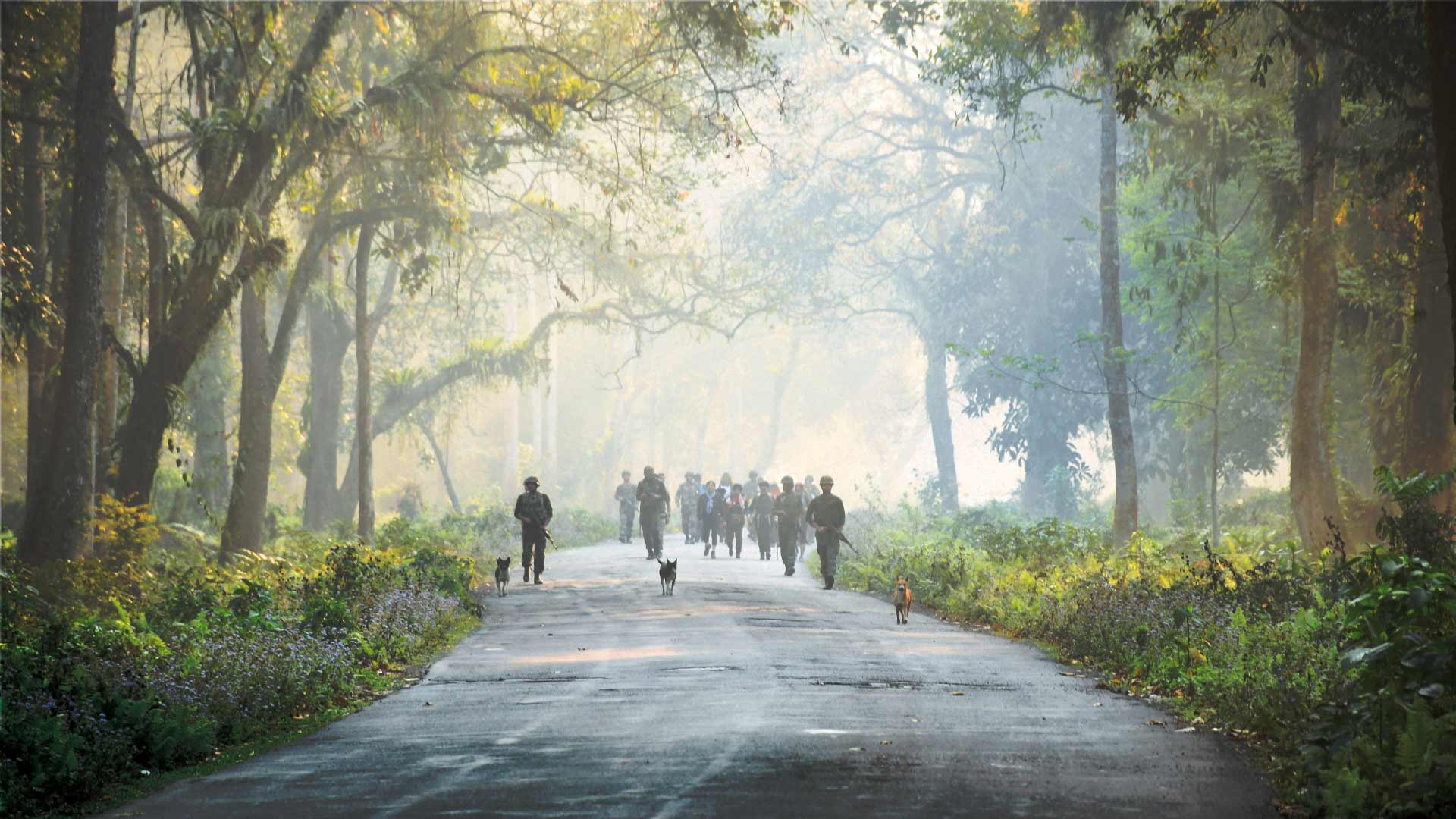 "The culmination of the 141-day long journey at Kargil Drass was an extremely emotional feeling and the Kargil War memories were haunting. It was a moment of pride and gratitude when our soldiers stood up on either side of the road clapping and cheering as they welcomed us."
—Shamala Padmanabhan (64), mountaineer and marathoner, and former TCS employee
****
While traversing the wild and troubled Dhing-Patkai forests in Assam, the Road Opening Party of the Indian Army led the team through safely
Text: Tejal Pandey; Photographs: Tata Steel Adventure Foundation