March 2022 | 830 words | 3-minute read
In May 2011, Premlata Agrawal, officer Tata Steel, became the oldest Indian woman to climb Mount Everest at the age of 48, a record she held until 2018.
Back then, the Sherpa guide, accompanying her on the expedition, was stunned to learn that it was Ms Agrawal, not her young daughter, who was to be part of the Everest team. She recalls, "He immediately discouraged me, saying that my age and physique were unsuited to the life-threatening climb. He said that a woman of my age should be playing with her grandchildren."
Ms Agrawal chose to turn her back on all the naysayers and set her sights on the peak, as mentor Bachendri Pal had advised her.
After conquering Mount Everest, the feisty Ms Agrawal went on to climb the Seven Summits, the highest mountains on each of the seven continents. Tata Steel's catchphrase, 'Kar Vijay Har Shikhar' (Conquer every mountain), became her personal goal.
"Every human being nurtures a spirit for adventure. Women are no different. They are only held back by family responsibilities."
Ms Agrawal also completed the Thar Desert Expedition, a rigorous 40-day camel trek, covering 2000km along the Indo-Pak border from the Rann of Kutch in Gujarat to the Wagah border in Punjab in 2007 and again in 2015. The efforts won her a place in the Limca Book of Records.
She says, "Every human being nurtures a spirit for adventure. Women are no different. They are only held back by family responsibilities."
A mountain of challenges
The journey to Mount Everest was arduous, even for a girl who was born and brought up in the hills of Darjeeling. The Sherpa was just one among many who had underestimated her ability. She says, "There were mountains of challenges that I had to overcome before Everest. From family members who feared for my safety to strangers who doubted my competence for any other sphere except as a middle-aged housewife meant to keep a clean home."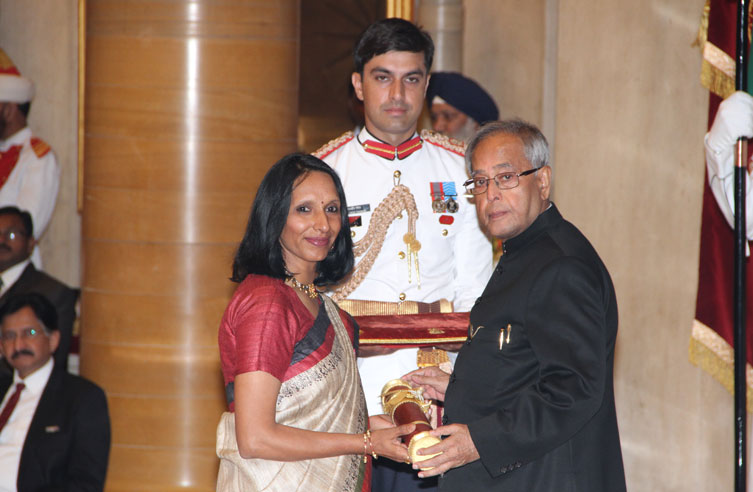 Challenges continued to dog her footsteps. During the Seven Summits expedition, language barriers, arising from having to travel across the world and interact with people from other cultures, had to be surmounted: so also difficulty in getting vegetarian food, climatic changes and a persistent pain from an old ankle injury. None of these challenges, however, stood the slightest chance against a woman who simply refused to give up.
Encouraging fitness
Ms Agrawal brought the same passion and commitment to bear on her work when she became part of the TSAF in 2014. She initiated a programme called 'Beyond Fitness' for seniors who didn't think they could ever be fit again. There could be no better role model than someone who had surmounted personal hurdles to reach the top. She successfully enrolled middle-aged and even some 60+ persons into the programme.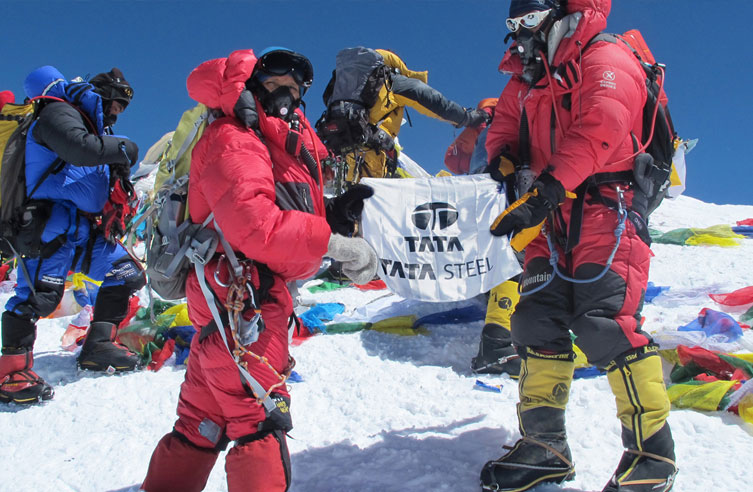 Ms Agrawal who organises and leads treks for students to Manali and Sikkim says, "Outdoor adventure allows students to develop leadership skills."
Her achievements won her the Padma Shri in 2013 and the Tenzing Norgay National Adventure Award in 2016, among other awards.
Sterner stuff
The desire for fitness led Ms Agrawal to take up yoga at the JRD Sports Complex in Jamshedpur. She says, "Slowly yoga became a part of my daily routine, and I became keen on acquiring advanced knowledge of this ancient discipline." She studied yoga at the Bihar School of Yoga in Munger, Bihar.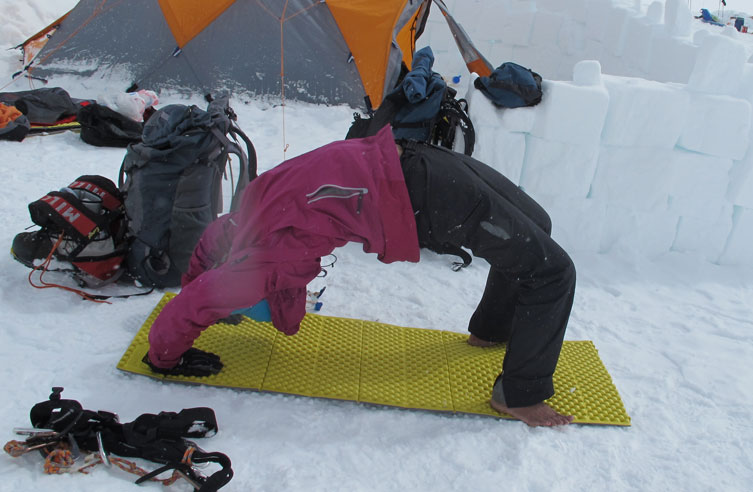 Yoga helps her to improve focus, concentration and memory, all required for climbing. It also helps her to relieve stress and reduce fatigue. Ms Agrawal practises yoga and pranayama for five hours every day. "
Today at 58, Ms Agrawal is not about to wind down her climbing aspirations. She says, "I continue to climb whenever there is an opportunity. My adventures prove that Indian women also are made of sterner stuff.".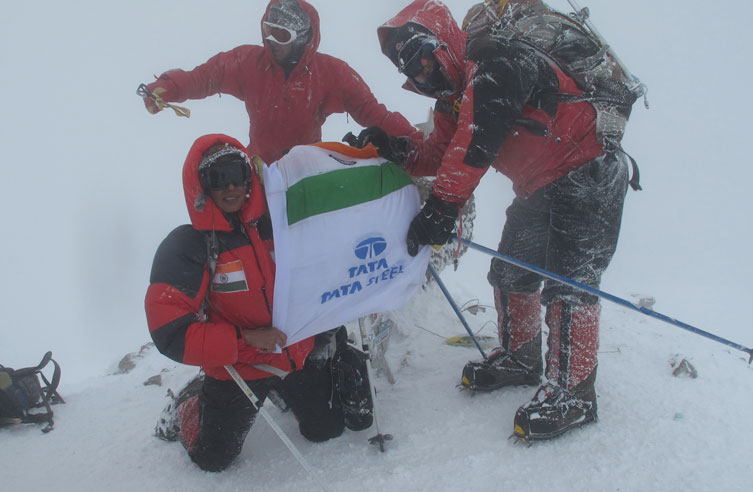 The white glove
"My first attempt to scale Mount Everest failed; our team had to turn back because of inclement weather. During the second attempt, the oxygen flow from my device suddenly began to drop. I had no option but to take off my glove, put it on the snowy carpet beside me to adjust the flow. The oxygen flow resumed but my glove had gone with the wind.
Nonetheless, I resumed the climb, my bare hand turning blue and numb with frostbite. I knew for sure that even if I lived, I would lose my hand. Tear-struck and despondent, I just remembered the Almighty and my family. And then, as if through some divine intervention, I see a white woollen glove on the snowy path close to my feet. Clearly unsuitable for the freezing temperature, I picked it, wore it on my frozen hand and began the ascent.
When I narrated the incident to fellow mountaineers, nobody believed me. But the photograph taken on the peak shows me wearing one black glove and the other a white one." 
- Cynthia Rodrigues and Tejal Pandey