June 2022 | 2776 words | 10-minute read
On a pleasant summer Sunday in Paris, Deepika Kumari, Komalika Bari and Ankita Bhakat lined up with their bows. It was the first final of the day at the Archery World Cup 2021 Stage 3, and the Indian women's recurve archery team had much to prove. They triumphed 57-57, 55-52, 55-54 against the Mexican top seeds to clinch their second World Cup gold of 2021 — a splendid comeback for the team that was heartbroken from missing the Olympics qualification quota the previous Sunday.
Later in the day, Ms Kumari paired with Atanu Das to clinch the recurve mixed team gold medal and topped it off with her second individual women's recurve World Cup gold of 2021, reclaiming her Recurve World No 1 title.
The thrill of this gold rush, however, was felt most keenly halfway around the world in Jamshedpur — home to the Tata Archery Academy (TAA), which trained these archers. While Ms Kumari and Mr Das are ex-cadets, Ms Bari and Ms Bhakat are still with the academy, which marked its silver jubilee in 2021. 

Back in the 90s
TAA was established by Tata Steel in October 1996 when there was no template for archery academies in India. It was set up as a residential centre of excellence to train archers in a scientific manner and equip them to compete nationally and internationally. It was especially aimed at honing the inherent talent for archery in the large tribal population of the Jharkhand-Odisha belt.
"Our academies are excellence centres in their true sense, with a holistic approach towards grooming athletes in their sport as the core," says Farzan Heerjee, chief of Sports, Tata Steel. "Not all cadets come from affluent backgrounds. We also provide them with formal education, instilling values to face the world with confidence."
The cadets get the highest quality of infrastructure, top coaches, and support staff like strength and conditioning coaches, sports psychologists, sports physiotherapists, nutritionists, and masseurs. They're provided with best equipment with an average equipment expenditure of Rs 3.5 lakh per cadet every year. The academy also works with state and national bodies to provide the best professional opportunities for the young archers. The importance of this cannot be overstated in a country where sports usually take a backseat to survival. Several former and current TAA cadets who are now India's top archers wouldn't have been able to pursue their dreams without this kind of support.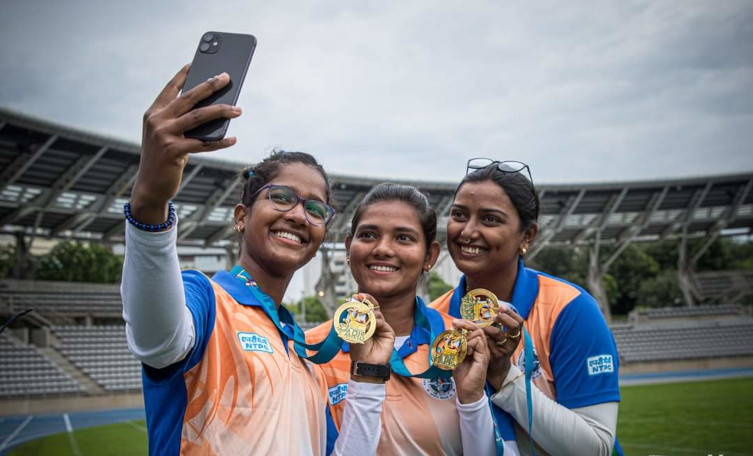 Mr Chanakya Chaudhary, Vice President Corporate Services, Tata Steel, says, "Sports is a way of life at Tata Steel. We promote the sport rather than just individual sportspersons. The data speaks for itself. In 25 years, 180+ cadets have graduated from TAA. Of them, eight have represented India at the Olympics; even in Tokyo two of the archers, Deepika and Atanu, were ex-TAA cadets. 156 of them have played at the national level and 53 internationally, winning 213 international and 875 national medals. Some cadets have won the Padma Shri and Arjuna Award. 60+ cadets have got jobs because of archery. It's a great feeling for Tata Steel and TAA to see our cadets grow and bring laurels to the country and themselves."
He adds, "The most compelling thing about the TAA is this human story. 25 years in an academy's life is not huge; there are many academies across the world with a longer life. What's different here is that it came up in an area with below average human development index. Many of these children come from families that barely have enough to take care of their daily needs, but they have the fire in the belly. Tata Steel's pride is that we've been able to create a channel for their talent and keep that fire burning."
Building the grassroots
TAA, which has always been open to both girls and boys, sits at the apex of an archery ecosystem that starts at the grassroots with feeder, satellite and training centres, covering all areas of operations of the company. They were created to build a bigger pool of talent to the academy and enhance communities in the process.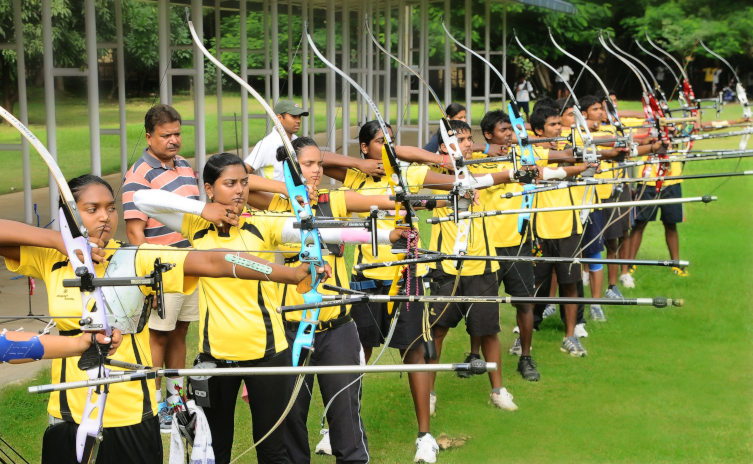 The feeder centres are run along with the Tata Steel Foundation in far-flung areas like Jamadoba, West Bokaro, and Noamundi, the company's mining locations. The satellite centres are run by Indian Steel and Wire Products Ltd (IWSP), a Tata Steel subsidiary, while the JRD Sports Complex in Jamshedpur is home to the training centre. They train up to 335 archers from 9 to 14 years at any given point of time. The pathway to the academy opens at age 14.
"They grow up under our watch," says Mukul Choudhari, Chief of Sports Excellence Centre, Tata Steel. "The coaches point us to the best archers, while host regular tournaments that provide exposure to the students. The centres are invited to Jamshedpur to participate in these programmes. It becomes an exchange." 
The other key scouting points for TAA are the sub-junior and mini tournaments at the national level. Mr Choudhari likens them to the Ranji Trophy of cricket, saying, "These are the most elite athletes from their regions at their age. We pick up talent from there and call them to Jamshedpur for an open trial for entry into the academy. We also invite our own kids from the various centres for this trial, creating a level playing field."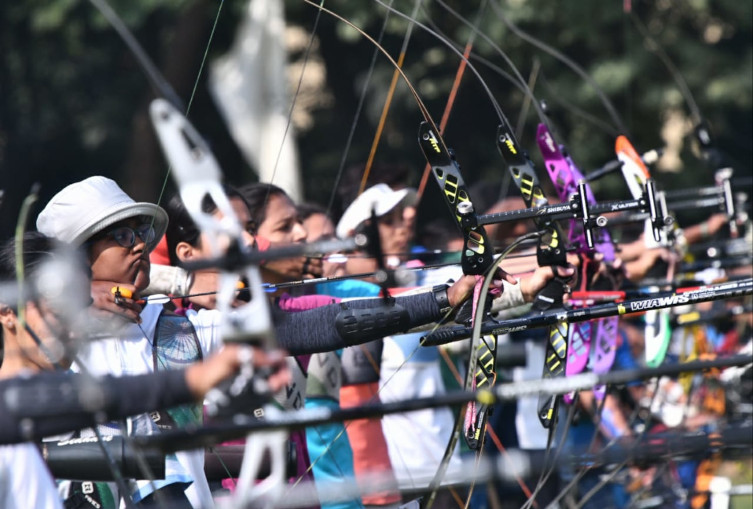 The induction at this stage is purely on merit, and the selection process is not a blinkered approach of who plays the best that day. They check for physical ability, gauging factors like the shoulder strength. They note the draw (the way they pull their string). And, most importantly, they keep an eye out for potential.
"Sometimes an archer scores well, but we may not be able to develop him/her," Mr Choudhari explains. "But the coaches might have observed someone who is not scoring as well but could perform much better with a tweak in technique or form. In such cases, we actually go ahead and select the candidate who's not performed at the same level as the other competing archer just by keeping in mind that s/he has more potential."

Strengthening the grassroots
TAA is clear that the centres don't just check a box, and they refuse to let things slide into status quo.
"It should not be the case that someone talented floats to the top purely because of luck. We've to ensure that we nurture talent even in the remotest of locations," says Mr Choudhari. "So, we've rested the ownership with the TAA."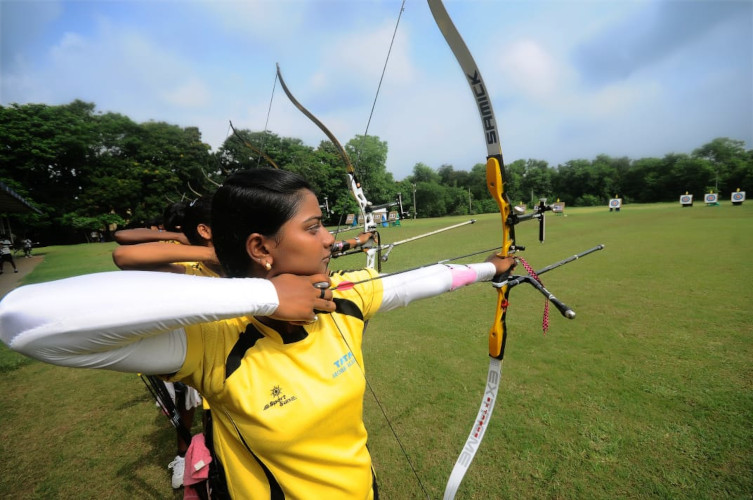 As part of their KRA, TAA coaches have to visit the centres. This facilitates close monitoring and enhances talent spotting. It becomes their responsibility to ensure that the coaches understand what TAA wants out of the cadets coming for the open trial and prepare them accordingly. "Some of them," he points out, "actually make it to the top, just like Komalika."
This also makes them accountable for coach development. "When you have a good teacher, you can make a good student. That's what we want to work on," he adds. "Some transfer of knowledge is happening now. We are also working on upskilling them and getting them more exposure with the senior coaches in Jamshedpur."
Going forward, TAA aims to increase the number of grassroot centres, but not for the sake of numbers. "It's not a volume game," says Mr Choudhari. "We should be able to impart quality education and change lives."

Changing lives
The grassroots system created and nurtured by TAA does a lot more than just seed the pool of archers for the nation. It changes lives, and by extension the communities they live in. It begins from the moment a child steps into one of the centres and is handed an Indian round bow paid for by Tata Steel. Each bow costs about ₹5,000 and is unaffordable to most of those who come to the centres.
"It's given them an opportunity," says Mr Heerjee. "This region produces people with great sporting potential, and our feeder and training centres hone their skills. Not everyone is going to shine, but you find the outstanding people, and you nurture them."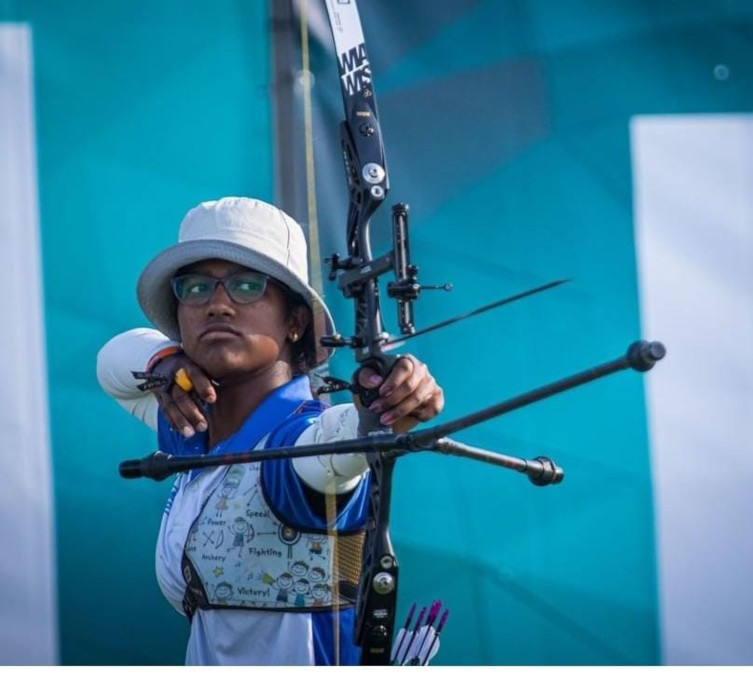 Mr Choudhari adds, "There's always this worry that only the person who wins the race is visible. The others may not get recognition. But that will always be the story when it comes to sports. It's not an easy thing to be part of, but, at the same time, it has the potential to alter your life completely. For example, Deepika Kumari. The background that she came from to what she is today is a fantastic story. So, is Komalika; she is on the same path."
Into a new century
The consistent success stories emerging out of TAA are, in no small part, thanks to constant investments in faculty and facilities to keep the academy ahead of the curve.
TAA has always harnessed the skills of the best possible coaches like Arjuna awardee and Padma Shri Limba Ram, and Arjuna and Dronacharya awardee Sanjeeva Singh. It currently has five senior coaches, including Dronacharya award recipients Dharmendra Tiwari and Purnima Mahato. They have also wooed back South Korea's Lim Chae Wong, one of the top coaches in the world. 
"We keep scouting for new additions in the world of archery and find ways to bring them here," says Mr Chaudhary. "One of the ways of doing it is to get them exposure from outside. That's why we got coach Lim to come back. And whenever our coaches and cadets go to international competitions, the first question we ask is: are there any facilities that we don't have."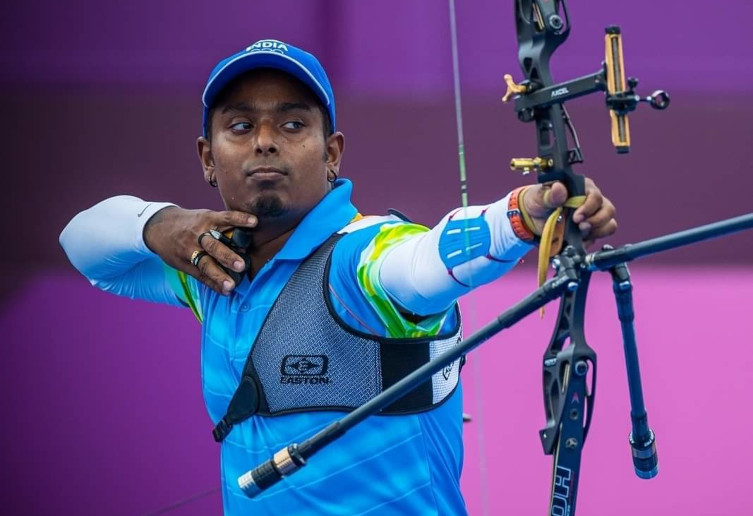 The latest addition is the High-Performance Centre (HPC), which was set up in 2019 to cater to all Tata Steel sports academies. It is equipped with the Vo2Max Assessment Tool; a hypoxic chamber; a multifunctional training section; strength and physical conditioning section; a rehabilitation unit with aquatic therapy, cryochamber and more. It is playing an increasingly important role in talent identification and development, training, preventing and treating injuries. The HPC is also supported by a fulltime sports psychologist equipped with world-class psychology tools and software.
"Times are changing. Science is changing. We've to keep up with the rest of the world," says Mr Heerjee. "When you look at Western countries that do well and ask what is it that they do, they do all of these things. When you see the current batch of archers you see straight away that they are reaping the benefits of this new facility."

Then came the pandemic
The academy didn't hold back even when the Covid-19 pandemic hit in 2020. Though the easier option would have been to send the cadets back home, they opted to create a bio bubble at the academy to keep them safe and ensure that their careers didn't suffer from lack of training.
"They come from different backgrounds. Would they have been safe if they'd returned home where they couldn't have been in a bio bubble?" says Mr Heerjee. "Naturally, when we kept them, they were our responsibility like our own children."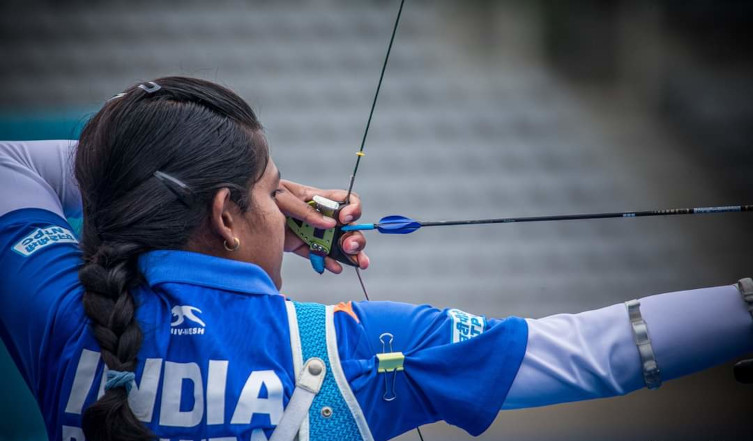 At all times, one coach remained at the hostel. For the first couple of months, when the cadets weren't even allowed into the field outside the hostel, TAA made their stay interesting with innovative indoor training, talks, games, movie screenings, etc. They engaged with them to build their mental strength. When they were allowed into the field within a couple of months — thanks to the bio bubble — new training protocols were quickly put in place for the new normal.
"It was a difficult decision, but the plan worked," says Mr Chaudhury. "Our cadets have done really well. At the Archery World Cup Stage 1 in Guatemala in April 2021, Komalika and Ankita won the team gold with Deepika. They also won at Stage 3 in Paris in June. In August, Komalika won golds in the women's recurve individual, becoming the junior recurve world champion, and the mixed team events in Poland. Komalika and Ankita were also chosen to represent the country at the World Championship in the US in September."
Making world champions
Ms Bari's junior world championship has gone a long way towards bolstering TAA's reputation as a cradle for world champions. It began with Ms Dola Banerjee, who became the women's recurve world champion in 2007. Then Ms Kumari won successive cadet and junior world titles and went on to become the recurve World No 1 in 2012 — a position held till June 2013 — when she was still a TAA cadet. She regained the top position in June 2021 at the Archery World Cup. Exactly 10 years after her, Ms Bari has become the only other Indian archer to win successive cadet and junior titles.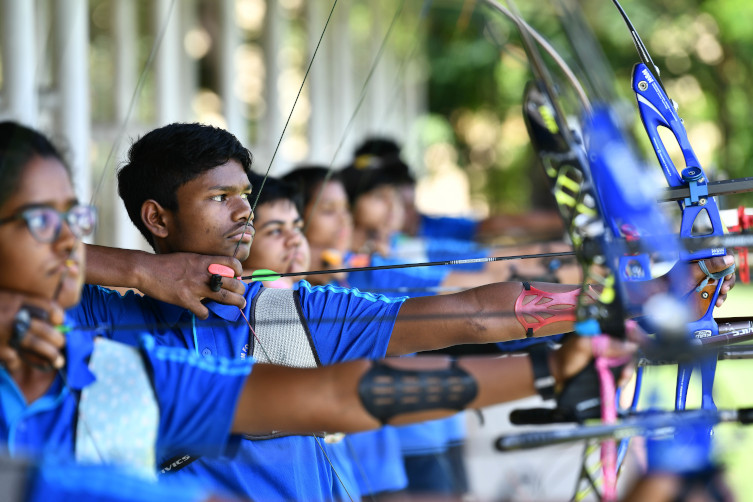 Roll of Honour
V Pranitha: First female Indian archer to win silvers at cadet world championship (2006) and youth world championship (2008)
Dola Banerjee:  Arjuna Award (2006)
Jayant Talukdar: Arjuna Award (2007)
Rahul Banerjee: Arjuna Award (2011)
Deepika Kumari: Arjuna Award (2013), Padma Shri (2016) and two-time Recurve World No 1
Chkrovolo Swouro: Arjun Award (2013)
Atanu Das: Arjuna Award (2020)
Komalika Bari: Under-21 Recurve World Champion (2021)
Nurturing successive world champions is no mean feat, especially in a country with only a handful of players competing at the top level of international sport.
Mr Chaudhury, says, "At Tata Steel, we do not do off-the-cuff things. We have strong grassroots programmes. We have created feeder centres across Jharkhand and Odisha. Even Komalika came through a feeder centre run by our subsidiary. The feeder centres have to produce children who can transit into the academy. It takes a lot of effort, synergy and synchronisation.
"Our coaches keep engaging with them. We have stringent protocols of selection and training. And once they are in the academy, we consistently upgrade ourselves to get them the best training and exposure. We have home events, send them for national and international events, and ensure that all shortcomings are addressed in the training programmes."
Mr Heerjee adds, "There is nothing called as preparation for an Olympics or a world championship. To say I am an Olympian is great. I understand that, but that's not how we prepare them. They've always been prepared to be the top archers in the world. We prepare them to be world beaters. It doesn't matter if somebody else beats you, you beat your numbers and peak when you are supposed to. That's the mantra."
The next 25 years
Mr Heerjee credits all of this to the continuum made possible by Tata Steel's leadership. "In the last 25 years," he says, "the company has seen four MDs from Dr JJ Irani to now Mr TV Narendran. All of them have equally encouraged and supported TAA. The steel cycle is such that we've had several downs in the last 25 years. It would've been easy to put the brakes on this expenditure, but never have any of them discouraged us from doing whatever had to be done."
He adds, "It's been a long journey. Nothing happens overnight. There's no magic wand. You must tick all the boxes. But all the painstaking work done over the last 25 years will ensure that things happen much faster in the next 25 years."
For TAA, this means making their grassroot system more robust and catching talent at younger ages, increasing the bench strength of top players, creating more world champions, and, of course, chasing that elusive Olympic medal. "And it will happen. It's only a matter of time," says Mr Chaudhury. "These kids have it in them. We won't have to wait for 25 more years."

—Monali Sarkar
Photos courtesy Tata Archery Academy