June 2022 | 1048 words | 4-minute read
On August 15, India's 75th Independence Day, a 19-year-old set her sights on giving the country another reason to celebrate. Komalika Bari, a Tata Archery Academy (TAA) cadet, went from being the reigning Under-18 world champion to becoming the new Under-21 recurve world champion at the Youth World Championships in Poland. She is the only Indian archer after Deepika Kumari, an ex-TAA cadet, to win successive cadet and junior titles.
Ms Bari may not have made it to the Tokyo Olympics, but she has effectively channelled her disappointment and the weight of expectations into successes since then. Exactly a week after they failed to qualify for the Olympics, the Indian women's recurve team struck gold at the Archery World Cup Stage 3 in Paris. A fortnight later, she not only won the individual gold in Poland, but also the gold in the junior mixed team.
"Komalika has the ability to do this," says Purnima Mahato, the coach who was with Ms Bari in Paris and Poland. "Even if she plays a bad shot in the beginning, she is able to focus herself, and make a good enough comeback to win." A quality that Ms Bari will lean on as competitions get tougher — she has already broken into the senior team — and pressures mount.
We caught up with Ms Bari amid a hectic schedule from Poland to Delhi to Jamshedpur to a training camp in Sonipat, Haryana, for the World Championship in the US in September.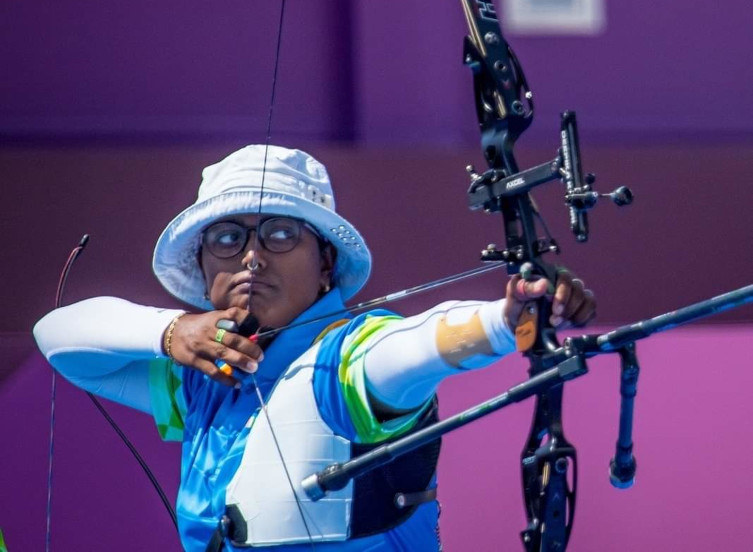 At what point of your journey — from the training facility at Indian Steel and Wire Products (ISWP, a Tata Steel subsidiary) to TAA — did you decide to pursue archery professionally?
I was always interested in sports and so were my parents. In 2012, when I was 10, the ISWP organised a summer camp at its new training centre with four sports; archery was one of them. Since my mother was familiar with archery, she wanted me to try it out.
Initially, I was there to enjoy myself. But when I began to compete — I played the first nationals in 2013 — my interest began to grow. I loved it enough to cycle 18km a day (9km one way) to the training centre and back.
But I decided to pursue archery professionally only when I got into the academy in 2016. TAA provides us a place to stay, a sportsperson's diet, excellent coaches, and whatever equipment we need. In a sense, they adopt every kid who is a cadet at the academy. Once I entered TAA, there was no looking back. I was determined to do this and do it well.
How did you balance your education and sports?
When I was at the ISWP training centre, we used to practice 3 to 4 hours a day, so I had enough time for school.
When I came to TAA in 2016, I was half-way through the 10th grade. My family knew that if I stayed at the academy, I wouldn't be able to attend school as a regular student. They accepted that sports would now be my priority. My family supported me through this as did the school authorities. My friends helped me catch up with whatever I missed. This is how I was able to manage my studies.
After 10th, my father helped me secure admission in a college where regular attendance would not become a probl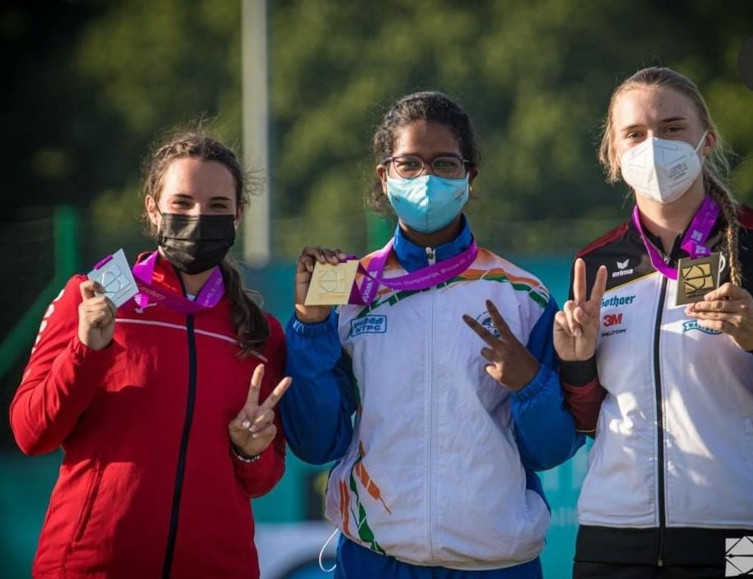 Which was your first international tournament?
It was in Bangladesh in 2019 as one of the top four archers of Khelo India Games. It was a great experience because most of us were junior archers in a senior competition, and we were able to win as a team and individually. I got an individual bronze, a gold in the mixed team and silver for the team.
How did the pandemic impact your training?
We didn't have any issues because of Tata Steel. We stayed back in a bio bubble at the academy. Not taking a long break kept us in form. It is why we've been able to perform well at recent tournaments.
However, the lack of competitions and benchmarking against other archers did impact us a bit. When we started going for trials, I was scared. Somewhere we had forgotten that feeling of being in a competition. But after the first couple of trials, I realised I still had control. By the time we took off for a competition, we were in form.
The Archery World Cup Stage 1 in Guatemala was the first international event since the pandemic began. Our mindset was to feel the competition and get back into the groove, which is why we were able to do well. 

How difficult was it to deal with not qualifying for the Tokyo Olympics? How did you cope and win gold at the Archery World Cup within a week?
It was very difficult because we'd got a second chance to qualify and missed that golden opportunity. We were heartbroken.
But our coach Purnima Mahato talked us out of that mind frame. She explained to us that the real opportunity was that we could play back-to-back international tournaments and had the chance to make an immediate comeback. Our psychologist also worked with us. The two of them helped us overcome the sting of the loss and got us into the right mindset.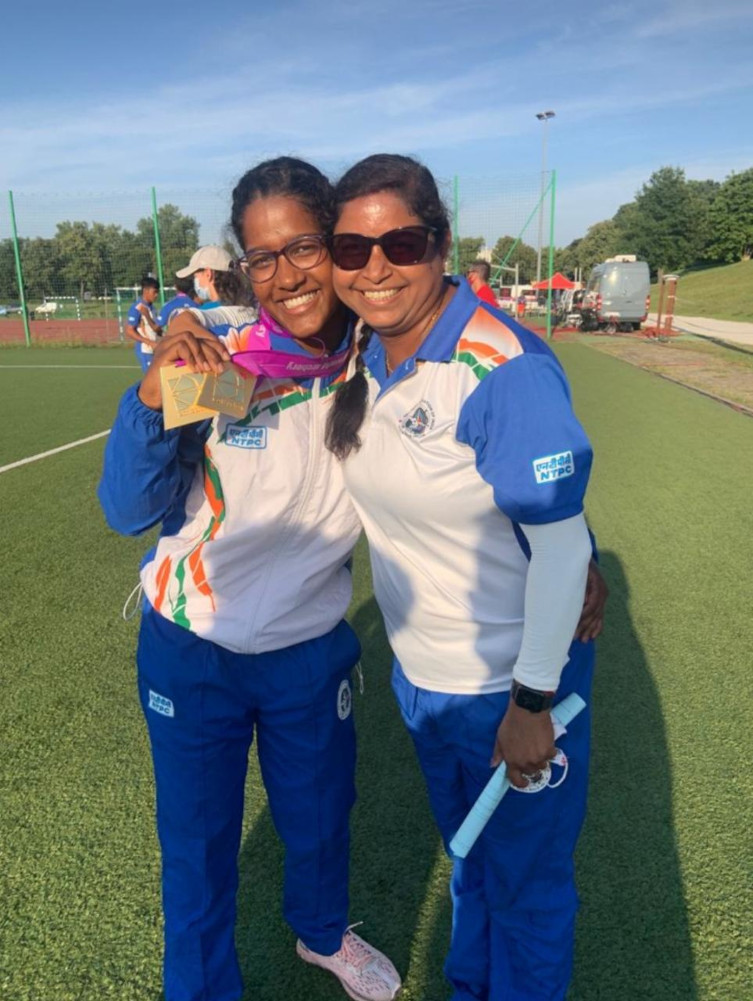 What kind of pressures and motivations come with being only the second Indian archer to win successive cadet and junior world championship titles?
I felt no pressure when I won the cadet championship. This time, though, I was aware of the legacy and that added some pressure. The more I tell myself that I've to win, the more intense the pressure becomes. So, I am schooling myself to only focus on the moment and my shot.
The win has motivated me to do better and win more, but I don't let wins occupy mind space. Sure, I have won but that doesn't mean I will keep winning. There are always others who can win too.
What is your dream for yourself?
Whenever I feel my mind leaping to wins and losses, I want to be able to immediately pull myself back and focus on the bull's eye.
—Monali Sarkar