May 2021 | 796 words | 3-minute read
My childhood was magical," reminisces Siddhartha Gigoo, head, Creative Content, at TCS Interactive Lifesciences. Growing up in the picturesque valley of Kashmir is nothing short of magical indeed! However, the teenaged Siddhartha soon found himself at the camp in Udhampur, Jammu, along with many other Kashmiri Pandits (Kashmiri Hindus) who were displaced from their homes due to the strife in the valley in 1990.
While trying to build life anew, Siddhartha discovered his passion for music and his love for writing. He pursued Indian classical music by following the guru-shishya parampara (the tradition of a living and learning relationship between the guru and his students [shishyas] in ancient Vedic culture), where he learnt to play the violin and flute. He nurtured a dream to become a musician and a flautist.
Life, however, propelled him in a different direction. When enrolling with a famous flautist didn't fructify, he moved on to the next best thing he loved — literature. Siddhartha studied the liberal arts and graduated from the Jawaharlal Nehru University (JNU), New Delhi, with a Master of Arts degree in English Literature.
By now, he had two books published by the Writer's Workshop, Kolkata, and had learnt scriptwriting from a filmmaker and family friend. While most of his batchmates went on to study further, Siddhartha wanted to learn music but knew he needed to look for a job to support himself and his family.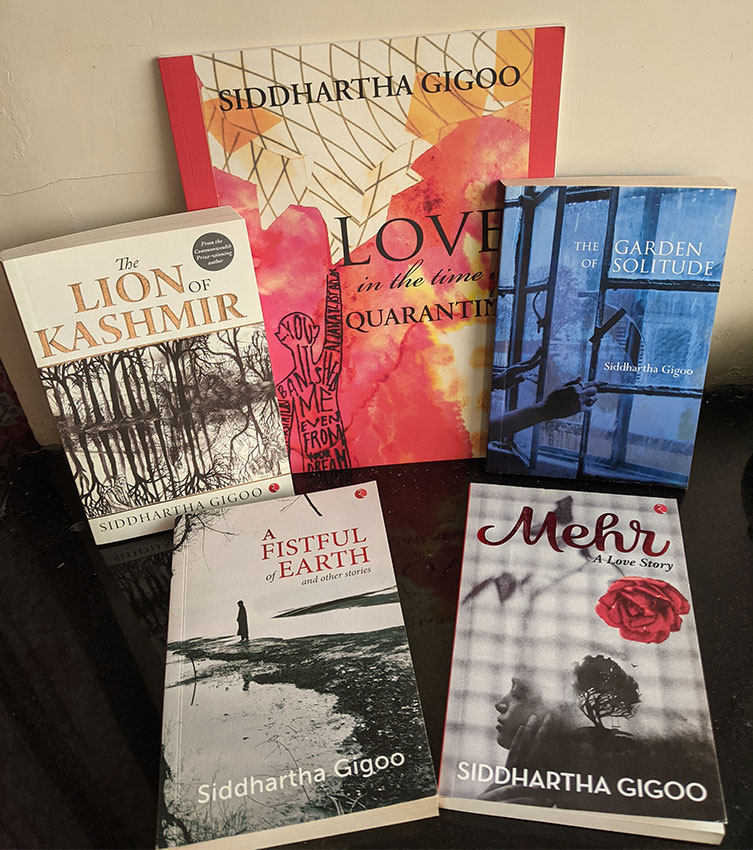 Core skill
He chanced upon an ad in the Hindustan Times — TCS was looking to hire trainee editors. The three-day selection process proved to be a life-altering experience. When asked to write something, Siddhartha, who had carried his published work along with his resume, said, "The only thing I have done is this degree, which is in Humanities from JNU. I know nothing about the computer. … These are my two books. So, if you think there is some writing job for me, then I am your guy." One of the interview panelists replied, "We don't offer jobs in TCS, we offer positions." And, he got the position.
On the first day of work, he was introduced to Mr Surya Kant, VP and head of TCS India North at that time and Mr Arvind Jain, who was the head of Human Resources for Northern India. Siddhartha recollects, "Over the next few days, although I was a trainee, I had no fear of anything; Mr Surya Kant recognised that. He saw that this young fellow, this trainee, he speaks well, his thinking is sorted, and he is fearless," states Siddhartha.
"When you write, you don't write to get published, you don't write to become famous, you write because you have a story to tell and it better be a good story."
Early in his career, Siddhartha had the opportunity to work with many senior leaders, but his core skill remained writing. "People would write, it would come to me for editing, and I would often end up rewriting the entire content," he says. Up until the previous decade, when TCS started recruiting specialists in communication and internal marketing, Siddhartha was one of the few creative writers in the company.
He discovered that the senior business leaders of TCS were not just tech experts but widely travelled and culturally aware globe trotters. He enjoyed holding conversations with them on art, culture, theatre and history of various countries and regions where TCS has a presence. "They were senior business leaders, but they allowed me to share that space," says Siddhartha.
"Things have changed — at least 20% of employees in TCS are neither engineers nor MBAs. TCS goes to design schools, it recruits doctors, bankers, editors, film people. … We don't just ask technical questions but check for the right attitude and spirit largely."
Follow your passion
With a career spanning over two decades now, Siddhartha never gave up on writing. "I am very disciplined about my writing."
Among the several books authored by Siddhartha, The Umbrella Man, won the Commonwealth Short Story Prize Asia, 2015. "When you write, you don't write to get published, you don't write to become famous, you write because you have a story to tell and it better be a good story," he remarks.
He applies the learnings at TCS and at the guru-shishya parampara in his life as well. "What I learnt at TCS is — think like a start-up. Every day I open a blank MS Word document and start writing." Through his gurus, he learnt the importance of practice and learning (abhyaas and riyaaz). He now multitasks almost effortlessly between work and his writing.
What next
During the pandemic, Siddhartha took up playing the flute again and started writing. "Start a school, teach music ... hit upon a start-up idea which is something different" is his response to what next, adding, "whatever you do, but ultimately you have to be true to your passion and dreams."
"This is the first time I am doing an interview like this. We live split personalities. Both amazing. And TCS offers me that privilege," reflects Siddhartha before signing off.
— Munira Patel