May 2021 | 743 words | 3-minute read
In 2007, when Kirti Pabrekar Patil was a freshly-minted architecture graduate, green building and sustainability were global buzzwords. Every master architect she read about, highlighted how they had integrated sustainability into their processes and projects. In sharp contrast, green references in Indian architecture were seriously wanting.
Fortunately, she says, she had been raised to be independent, inquisitive and hard-working. "I come from a very humble middle-class family, with parents who supported all of our educational aspirations, while strictly limiting material pleasures," recalls Kirti. "My father, a professor would routinely tour talukas (an administrative unit comprising a cluster of villages) in the interiors of Maharashtra, and guided youth on career options while mentoring them. My brother and I attended countless such sessions," she adds.
This quest for truth compelled Kirti to question every design detail and material palette developed for projects while she worked as an intern. She says, "I would ask why we had chosen reinforced cement concrete (RCC) without insulation or why a certain colour of glass was used for elevations, but responses were curt and unsatisfactory." Dissatisfied, she decided to seek these answers herself; she pursued her postgraduate degree specialising in environmental studies and exploring facets of architectural engineering.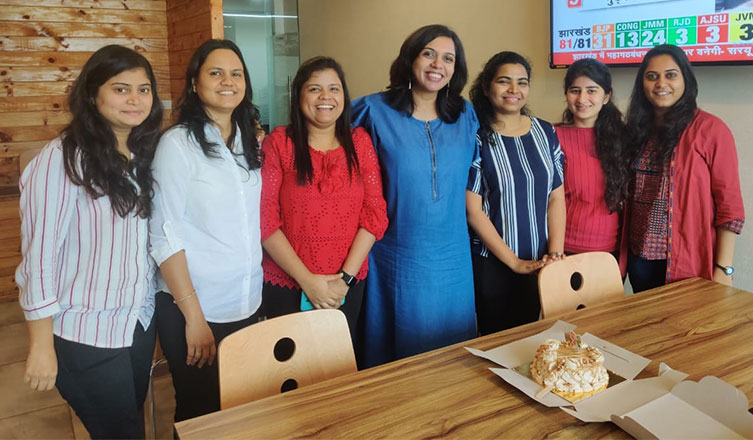 Leading at Ecofirst
Kirti honed her skills and learnt the trade at a couple of smaller organisations before taking on her role as manager, green building services at Ecofirst, a 100% subsidiary of Tata Consulting Engineers, where she has been involved in 100+ projects of varying scales. "I work closely with clients and teams to develop feasibilities for integration of sustainability features in projects. It involves creating a fine balance between aspirations and practicality of strategies," says Kirti.
Some projects especially stand out for her: for instance, a commercial building for a leading real estate company that gave her the opportunity to interact with Japanese architects and master planners, while testing her skills, right from the drawing board to application during construction. Other memorable projects involved calibrating an energy simulation model for Tata group headquarters, Bombay House, and integrating sustainability features like rainwater harvesting and solar panels for Chhatrapati Shivaji Maharaj Vastu Sangrahalaya (CSMVS). "It is motivating that a 100-year-old edifice (CSMVS) is ready to reinvent itself while still abiding by the heritage regulations; if these buildings have the will to do it, why can't new projects on the table?" she asks.

At Ecofirst, Kirti has been initiated into the leadership team and routinely supports senior management in developing business plans and execution strategies — all while leading a team of seven promising young women.
While architecture and allied disciplines are mostly dominated by men, sustainability and consulting have a powerful female presence. "I believe that environment and sustainability are more about sensitivity and sensibility. There are several women leaders in this field who are making their mark," she shares.
Teaching next gen green builders
In the field of sustainable building, it is often said a gap exists between what is taught at institutions and what is being practised. One of the reasons Kirti began teaching at institutes in Mumbai and across Maharashtra was to bridge that gap and build capacity in students of architecture. Another reason was because her family — particularly her father and father-in-law, both professors — inspired her to do so.
"I saw the satisfaction writ large across my father's face when he came home from delivering lectures," says Kirti. "Even when I was a child, he would encourage me to speak up and share my experiences with the underprivileged. He helped me realise that the noblest form of giving back was to teach," she adds.
Apart from delivering lectures at prominent schools, she has also been invited as a jury member for various academic sessions and competitions — all while working on active projects at Ecofirst. But the payoff is worth the many late nights and early mornings. "To address a full quorum, to see your students top their classes and later excel at work, and then connect their successes back to you; it is gratifying," she says.
Kirti aims to show students that there is a path for them in the industry. More than academics, she is driven to kindle a spark of application in them.
For her, technical excellence is a continuous pursuit. "I want to scale up to a leadership position, from where I can positively impact large projects and mentor like-minded professionals, while expanding my reach to the student community," she concludes.
—Anuradha Anupkumar