September 2020 | 1131 words | 4-minute read
On hot summer nights, when the electricity went out in her little town of Kharar in Punjab, 12-year-old Jaswinder Kaur would seek refuge on the roof of her home, where she watched planes fly overhead in the sky. It ignited an all-consuming desire in her to fly, to strap into 'that first left seat in an aircraft' and take charge of a plane.
The eldest of three children, raised by a homemaker and a Punjab government services employee, Jassi, as friends and family know her, had never flown in an airplane or even seen one up-close until then. That came later, when she and a gaggle of relatives travelled to Delhi's international airport to see her uncle off to the US. "I have a vague memory of sitting in a lounge area where I could see parked planes up-close for the very first time," she recalls.
For a child who hadn't yet seen a pilot — let alone a woman pilot — a steady but fiery resolve took root. "I used to write 'I want to fly in the sky' in my school notebooks," she says, reflecting on how classmates were surprised when she actually became Captain Jaswinder Kaur. "It's one thing to talk about your dreams as a child. Something else entirely to actually make it happen."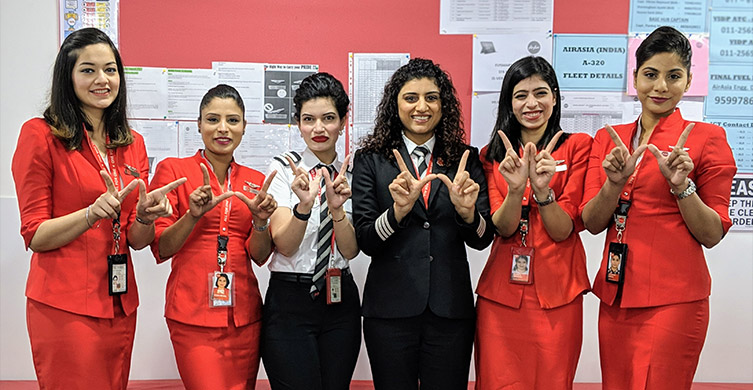 Navigating sceptics
Jaswinder's aspirations were met with the expected mix of well-meaning advisors, conservative sceptics and unconditional supporters. "My grandmother was a strict, religious Sikhni, so much so that I had never worn trousers, just Punjabi suits, until I started training at flying school," says Jaswinder. "But she was very proud in the end, telling everyone she knew, that her granddaughter was a pilot. I never got to fly her anywhere, though."
When she was around 16 years old, a family friend from the Indian Air Force suggested she become an IAF pilot rather than a commercial pilot, since that would ensure she had a more balanced life. "Women then didn't fly combat, just transport, and his thinking was that I'd find a nice boy in the Air Force to get married to," remembers Jaswinder. "But I was determined to become a commercial pilot and fly passengers," she adds.
Luckily, when it came to the people whose opinion mattered the most, Jaswinder experienced no pushback. "Yes, my father would have loved if I'd done the Indian Police Service or Punjab Civil Services," she says, "but my parents have always been supportive. Especially my mother who was always particular that her children pursue whatever they wished. And it's not like money was never an issue — I come from a very normal middle-class family. I convinced them to let me use the money they'd saved up for my wedding someday and promised I wouldn't take a penny from them if and when I got married."
A Whole New World
It's been a long haul to this point, however. When Jaswinder started at flight school, it was the pre-Google era. She had little information, and no connections. Pinjore Flying Club was 60km from home, and some days she switched three buses to get to the club and fly the requisite hours.
When Pinjore Flying Club closed after the chief flying instructor there retired, Jaswinder had to travel about 150km to Karnal Flying Club, a sister club from the Haryana Institute of Civil Aviation. When she needed to rack up her night flying hours, which neither club was equipped for, she got relatives to take her to Chandigarh airport to fly by night. Finally, she had her commercial pilot license. "My license number was 4250. JRD Tata's was number 1," she says.
Soon enough, it was time to go out into the world and be a pilot — something she'd been warned about by her seniors at her flying school from the very beginning. "This sudden boom in aviation, when the number of carriers in India multiplied, happened around 2006. But when I started at flying school, there was a lull because India had two or three domestic carriers and there were no jobs. Many of my seniors had been biding their time in the flying clubs for five or six years and advised me to pursue something else. All I knew was that I wanted to be a pilot. I didn't care what came next," says Jaswinder.
Fortunately, an interview with an erstwhile low-cost airline did pan out. Jaswinder travelled to Bengaluru at the airline's request and was put up at a hotel. "It was my first time away from home, and the first night I barricaded the door with furniture from the hotel room and put the police emergency number on speed dial," says Jaswinder, now a seasoned professional and a savvy traveller, who calls hotels her second home. The next day she got the job.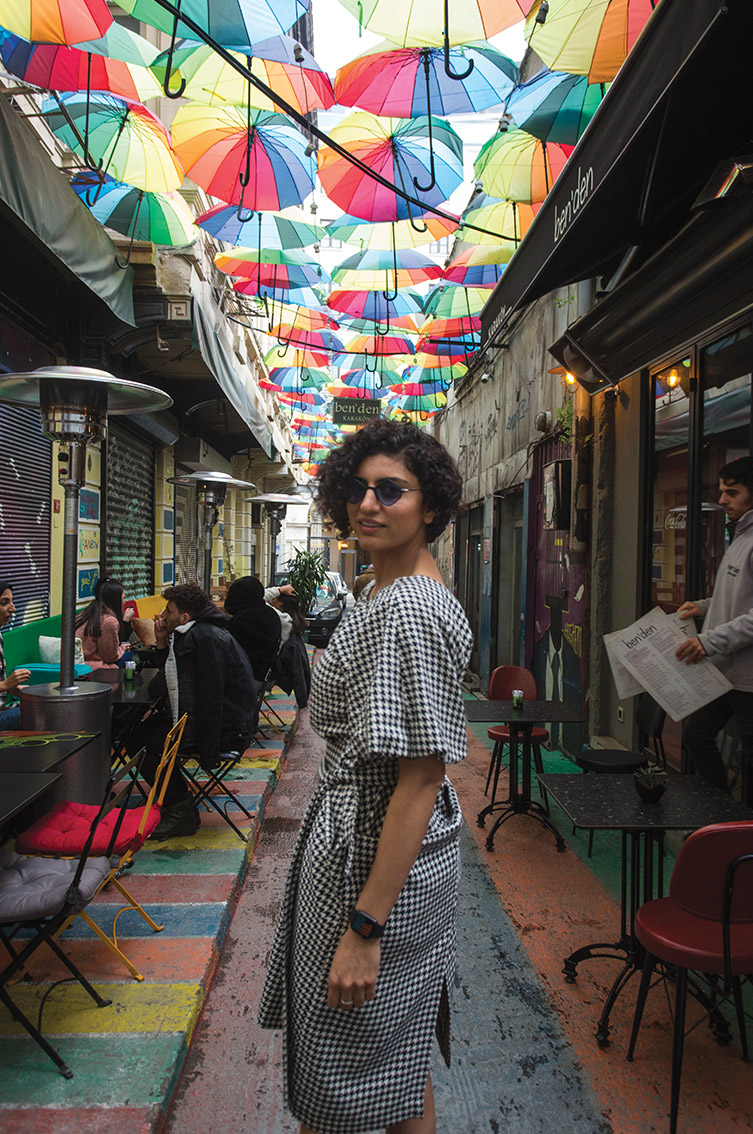 Eyes on the horizon
When she started as first officer, Jaswinder says, "Flying was just pure fun. But taking command as a captain and earning those four stripes was a different ball game altogether. In any pilot's life, there are two unforgettable moments — one is the first solo flight in the trainee aircraft, and the other is your first flight as a captain, when you take charge of the aircraft," says Jaswinder. "I'm the boss. Anything that happens — good, bad or ugly — is on me," she adds.
For the experienced captain, who joined AirAsia India in 2016, the next step is piloting a wide-body aircraft, made for longer haul flights. But she's in no hurry. She enjoys being part of a large international group like AirAsia that allows greater opportunities. "I love travelling and I hope I can pilot international flights soon, so I don't have to burn a hole in my pocket every time I'm struck with wanderlust," she jokes.
Jaswinder has travelled extensively and does occasionally get a raised eyebrow when she reveals her profession. "Not so much in India, but abroad, people are surprised to hear I, a woman, am a captain, maybe even because of my age," she says.
India, in fact, has the largest percentage of women pilots (approximately 13 percent), compared to the global average of 5 percent. "Gender bias is rare and insignificant, like on one occasion an airport manager entered the cockpit and started addressing my first officer assuming he was the captain," says Jaswinder, and adds, "It's a great profession for women. For instance, I know I am paid exactly the same as my male counterparts, which I know is not true for many other professions, and from the time I was in flying school, I have never felt like I've gotten a raw deal. Like I always say, 'there is no prejudice in the sky'."
—Anuradha Anupkumar
Photographs courtesy Jaswinder Kaur's Instagram account, @pilotjassigr8