April 2023 | 925 words | 4-minute read
Even as film actor Anushka Sharma primes herself to don the role of former Indian women's cricket team captain Jhulan Goswami, the legendary pacer readies herself for the next leg of her career — mentoring the Bengal women's cricket team and attending office as commercial manager, Air India.
An Air India veteran of 15 years, Jhulan retired from professional cricket this September after a 20-year-long illustrious cricketing career that included taking 353 wickets in 283 women's international cricket matches and gaining the moniker, Chakdaha Express.
Like many sports personalities in India, Jhulan's dream of representing India on the world platform was bolstered by passion and grit and born in her hometown of Chakdaha, about 67km from Kolkata, in West Bengal. A ball girl during the Australia vs New Zealand one-day match, Jhulan says, "Watching the Australian team do a victory lap at the Eden Gardens stadium kindled in me the desire to play for India. I first saw a live women's cricket match in Eden Gardens in 1997 as a 15-year-old while visiting Kolkata with my parents. That's when it struck me that it is possible to play professional cricket and represent India on the global stage."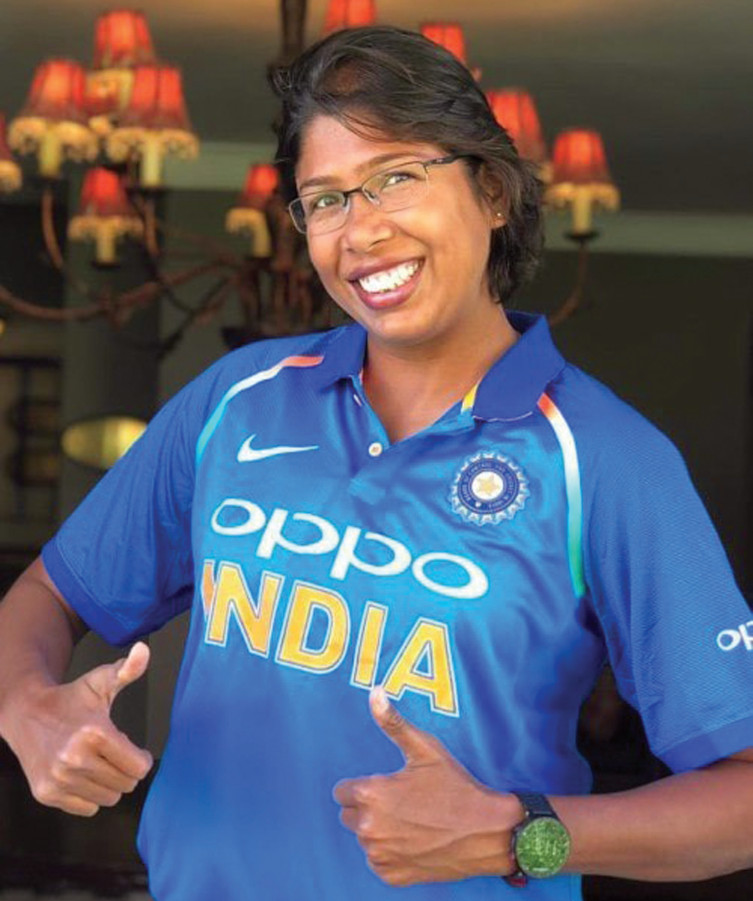 Career highlights
Highest wicket-taker in Women's World Cup

Captain of the Indian women's cricket team from 2008-2011

The first Indian to win the International Cricket Council's Women's Cricketer of the Year award in 2007

Recipient of the Arjuna Award and Padma Shri in 2010 and 2012
And so began her journey — a daily five-hour-long, to- and-fro commute from Chakdaha to Kolkata for coaching, completing homework between practice sessions and risking it all by "neglecting her studies", to become India's most recognised female cricketer. Trained under coach Swapan Sahu at Vivekananda Park, Kolkata, Jhulan says, "Playing professional sports is a gamble. You don't know if you are going to succeed or not. My family too wasn't sure what kind of a career I could have in women's cricket."
Like most of India, Jhulan began her cricket dreams in the gullies (bylanes) of Chakdaha, debuting in domestic cricket as part of the Bengal team in the late 1990s and in international cricket in January 2002.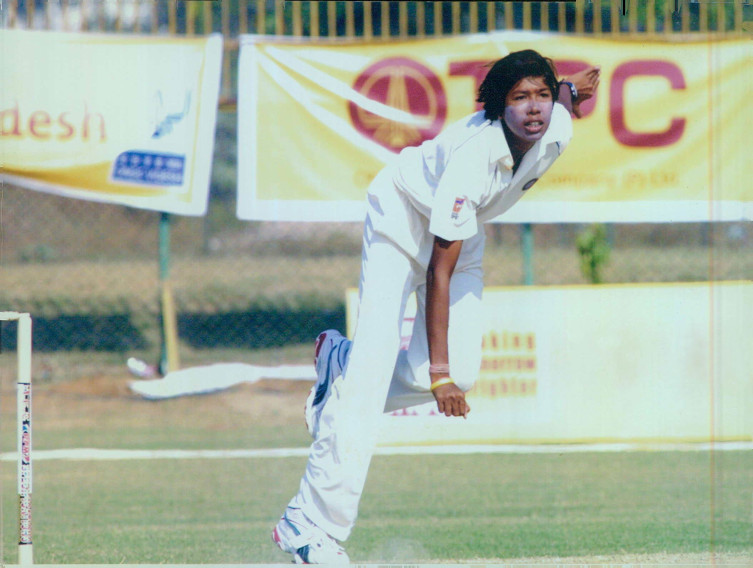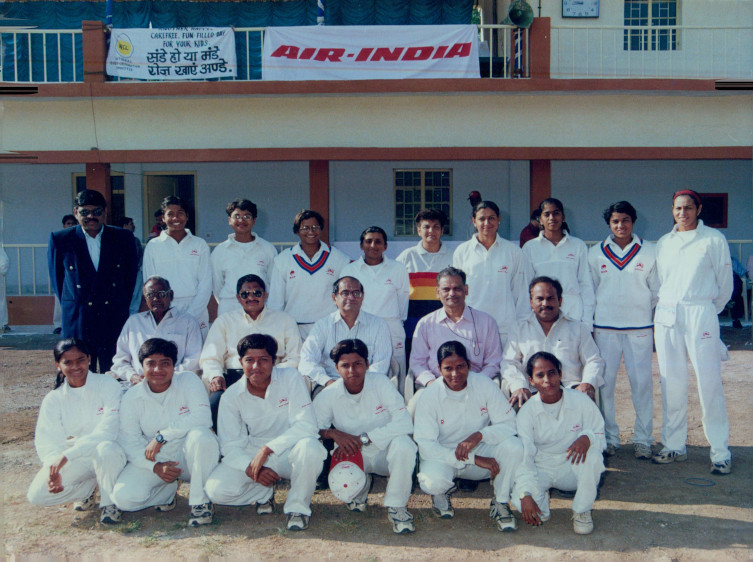 In gully cricket you are everything — bowler, fielder, striker, all rolled into one. Jhulan also played in all positions until she started training professionally. Her coach, noting her 5 feet 11 inches frame, suggested she be a bowler. "Bowling is action while batting is reaction. If the action is right, then you take a wicket. Once you start understanding this and see success, you start enjoying it. That's what happened with me — I fell in love first with the sport and then with bowling," says Jhulan in her affable style.
Retiring from professional cricket this September at Lord's cricket ground, Jhulan is looking at varied cricket-related assignments. "Twenty years of international cricket, two decades of waking up at 5:30am for practice and training — I miss all of it; but that is how life is. You must accept the reality and move on. I have several options before me — mentoring, coaching, administrative roles and more. At this moment, I am helping the Bengal women's cricket team across different age groups. I guide them on how to develop their skills, to achieve mental and physical toughness, and to compete," she states.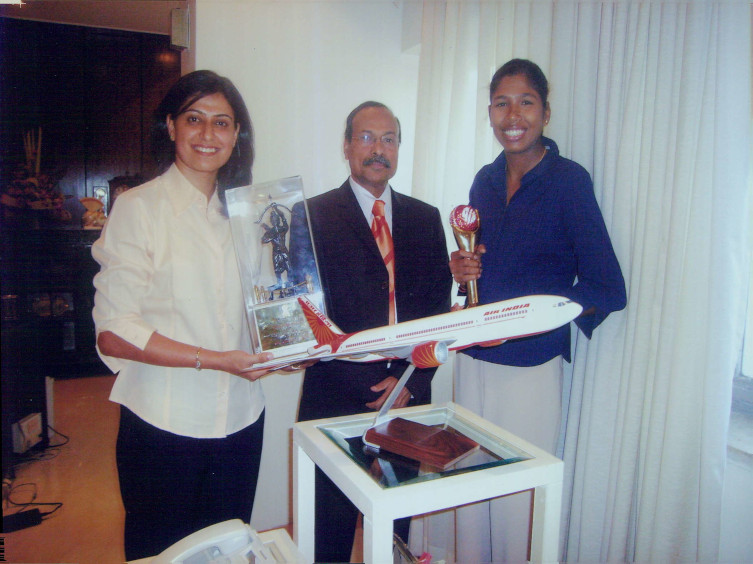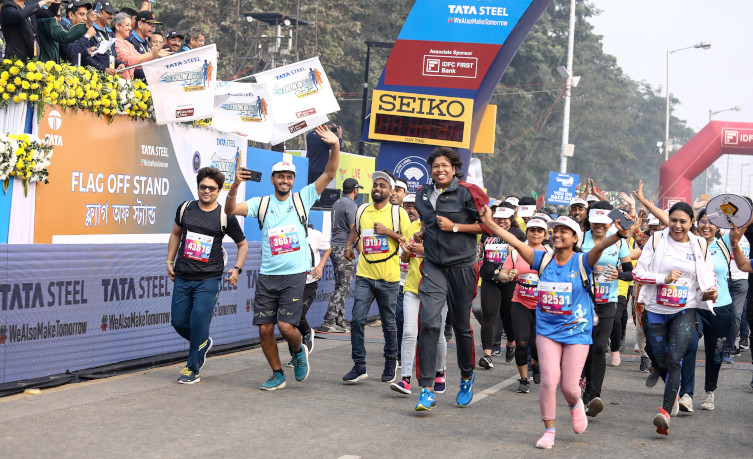 Playing as a contracted player for Air India since the age of 18, Jhulan was offered a permanent job in 2006. Soon after her retirement from professional cricket, Air India promoted her to commercial manager. With more time in her hands, she hopes to devote more time to work. "The support I have received from Air India in the last 15 years is unparalleled," remarks Jhulan.
Recognising the significance of her achievements, Jhulan says, "It was an honour to represent India, but, at the same time, it meant tremendous responsibility. You are accountable to the team, to the organisation and to the nation. As a captain you must not only take care of your performance but also shoulder the responsibility of the team and take ownership," adding, "I know I have been an inspiration for sportspersons, especially women, because in a country like India sports is not given the recognition it deserves, and for women in sports it is a notch lower. However, this is changing; many women are now participating on the world stage with support from the Board of Control for Cricket in India and other organisations."
In India, cricket and films speak a single language. The two often capture the imagination, inspire a generation, and define a moment in Indian pop culture. Little surprise that Bollywood has bagged the rights to make a biography on Jhulan titled Chakda 'Xpress, featuring Anushka Sharma in the lead. Jhulan, who is involved in the film that will be released early next year, says, "In India, films and movies have a very large reach, so I wanted to be involved in the making of the film. I hope this movie about my life, struggles, ambition, success, and love for cricket, will inspire young athletes to take up professional sports.
—Sanghamitra Bhowmik