October 2019 | 498 words | 2-minute read
With the intent of creating an 'out-of-home beverage space' to satiate the thirst for good old chai among today's youth, Tata Global Beverages Ltd (TGB) opened its flagship store — Tata Cha — in November 2017 at Indiranagar, Bengaluru. The place soon became a favourite city haunt with millennials from across the country frequenting it. Over the last 2 years, 5 more Tata Cha outlets have sprung up in the megapolis.
Inspired by the warmth and energy of local tapri chai stalls, Tata Cha adapts its concept to a modern environment while still retaining a sense of authenticity. The store attractions include its tasteful décor with comfortable seating, a range of teas and small bites on offer and, most importantly — free WiFi. What more could the millennials want anyway!
The team at Tata Cha scouted different corners of the country, tasting samples of the traditional and local favourites of the brew, to provide their customers with the 'perfect cup' of tea.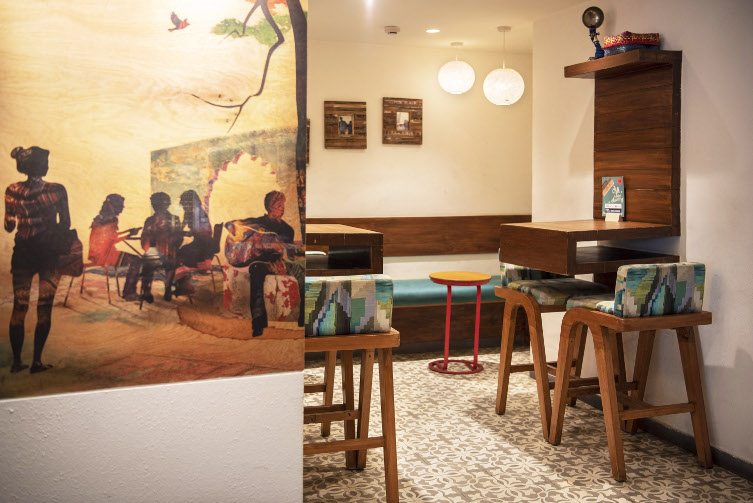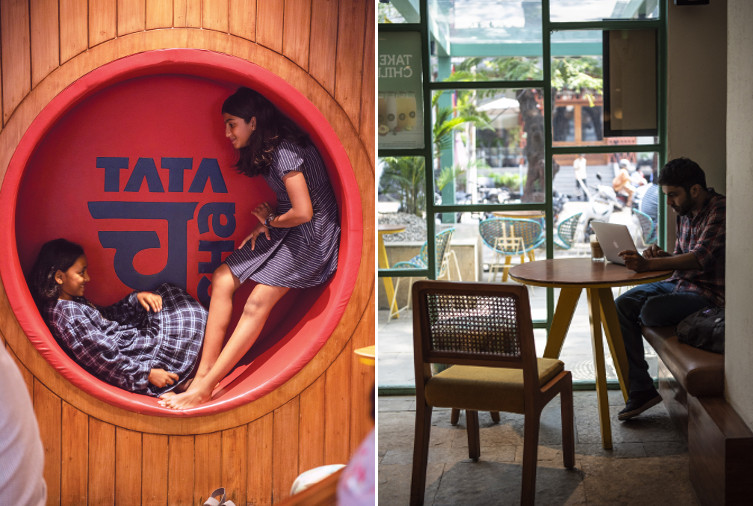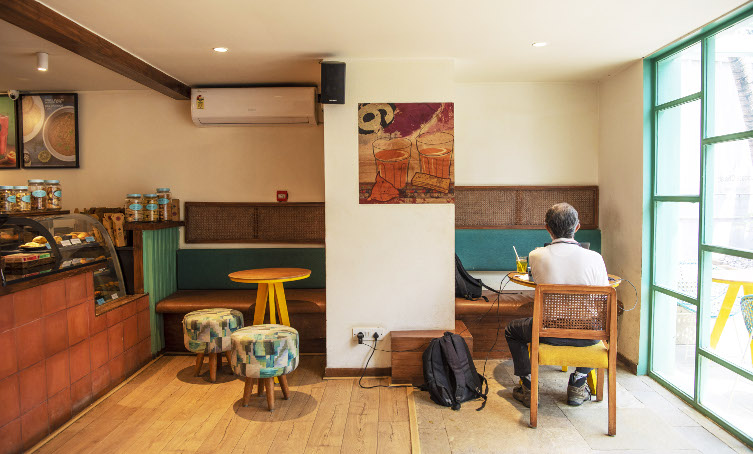 The outcome — a motley menu, serving popular drinks like chatpata churan — a Kolkata street special, masala shikanji and tangy tamarind. The health conscious can rejoice too for there's a delectable cucumber green tea and a dilliwali kanji, also a green tea!
Diehards fret not. The steaming hot kadak chai — with ginger, elaichi, gur or gulkand, the choice is entirely yours — is just an order away. On the bill of fare, you can also find items like rasmalai milk shake, chilli guava ice slush and cold filter kaapi.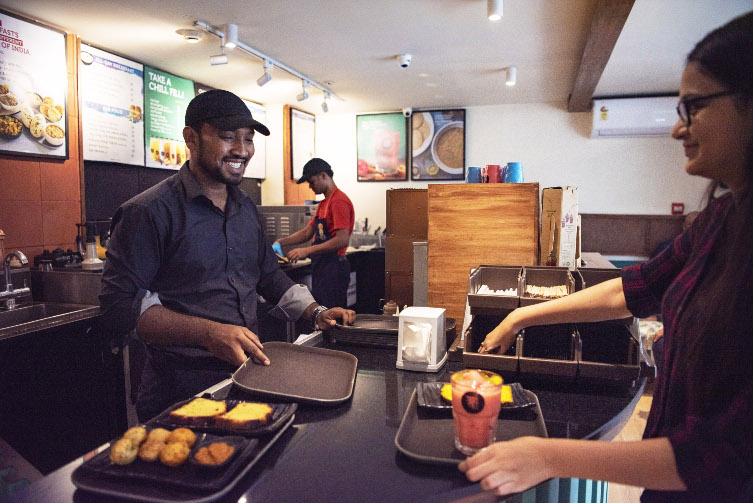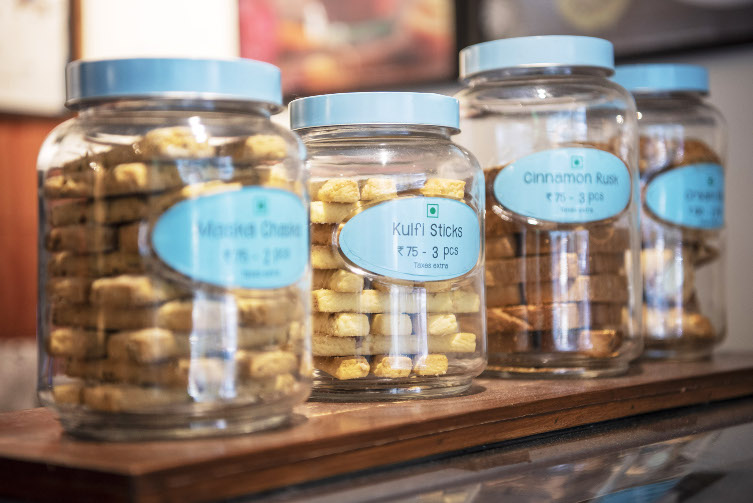 The warm and welcoming smile of the Cha Buddies behind the counter is what makes the quick service restaurant format truly work. The menu certainly evokes a whiff of nostalgia with long-forgotten recipes brought back with a twist. From snacks like bun maska, chakri/patti samosa and dunkers like masala rusk to small plates of chicken/veg saags with makki di roti and butter chicken/ paneer makhni khichdi.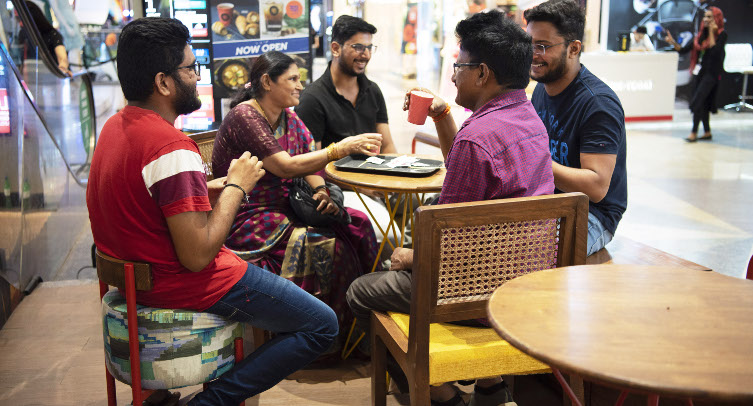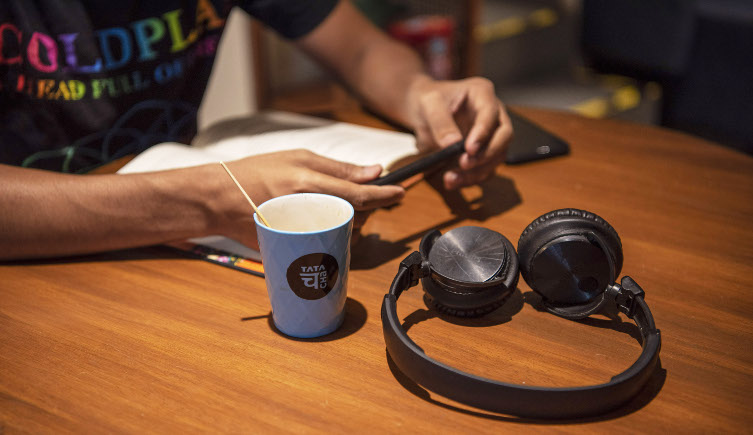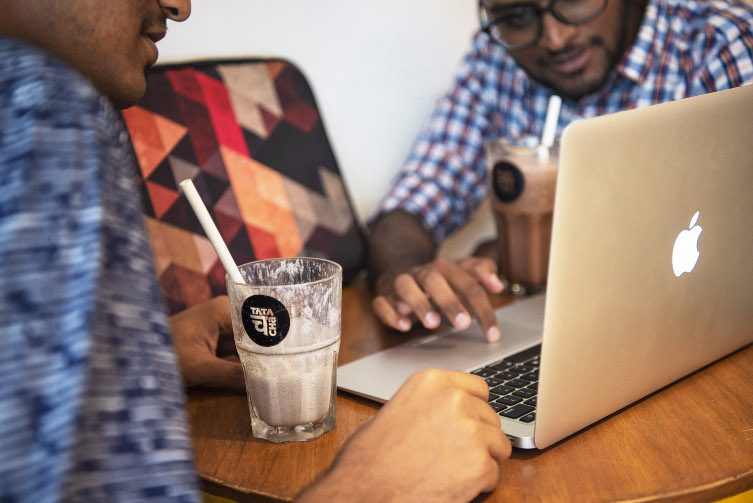 Networking, collaborating, catching up with friends or simply wanting to curl up with a book and a hot cuppa — Tata Cha is for all of them. Whether it is a parent with a kid in tow, a group of young employees on a quiet chai break, families on a weekend mall outing or party-goers looking for a late night snack — this place is an inviting hub for all.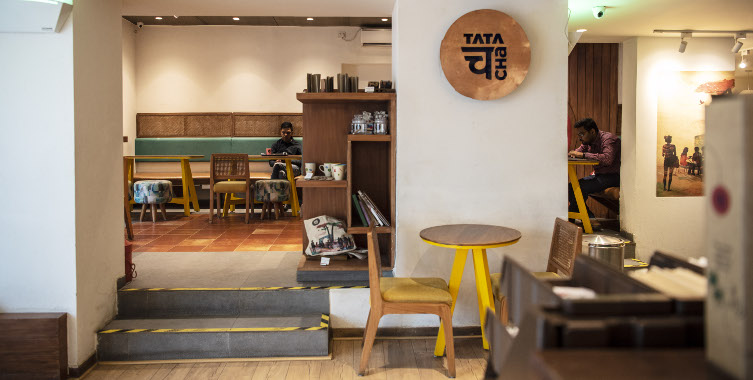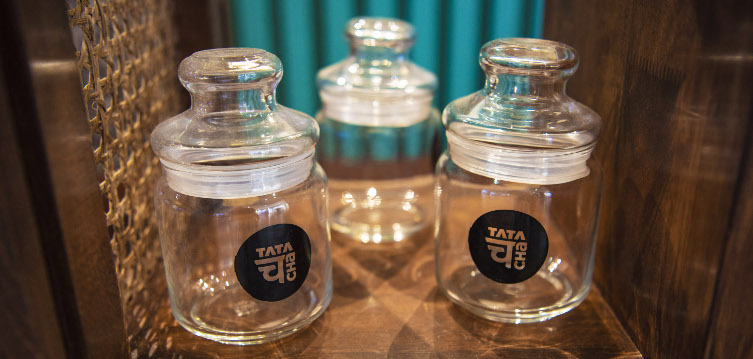 Attractive interiors in bright colours, curated indie music, fun elements like cushioned niches in walls and quirky knick knacks help keep the mood upbeat. Be they full-fledged outlets like the ones at Indiranagar or Koramangala, or smaller kiosk formats in Phoenix Marketcity at Whitefield, the look and feel, service and quality of Tata Cha outlets remains the same.
Memorabilia like notebooks, badges, bags and mason jars are takeaways that only pull you right back.

—Text & Photos by Tejal Pandey