June 2019 | 276 words | 1-minute read
Like fish & chips, tea is quintessentially British and still the UK's favourite beverage, with 18.3 billion tea drinking occasions held in 2018 alone. It's no exaggeration to say that Britain runs on tea! 
Despite this, the beverage faces some fundamental challenges; tea occasions are on the decline with ever increasing alternative options stealing share of throat. Tea typically attracts an inherently older consumer and struggles to be relevant to a younger audience. Finally, while tea is very much had all year round, tea sales struggle when temperatures rise in summers.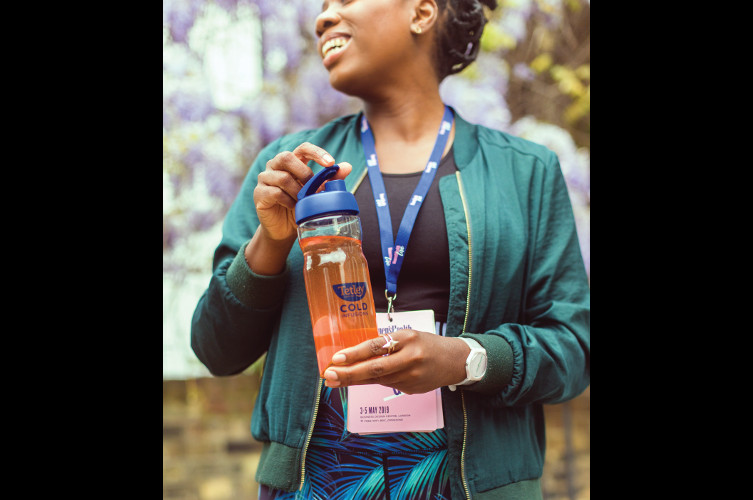 In light of this changing landscape and consumers' continued focus on better-for-health food and drinks, an exciting opportunity exists for beverage products that offer an alternative to unhealthy soft drinks. After years of development, Tetley has brought four fruit and herbal infusions to market that are specially developed for brewing in cold water.
Consumers can choose from the following flavours: Raspberry & Cranberry, Peach & Orange, Mango & Passion fruit and Mint, Lemon & Cucumber. You can prepare it as a long drink to enjoy at home or have it on the go in Tetley's Cold Infusion bottle.
The launch comes at a time when, according to Kantar (world's leading data insights and consultancy), the desire to hydrate and quench thirst are the biggest drivers of cold drink sales. In line with this, 2018 saw a major shift in the UK's drinking habits with servings of cold drinks outselling servings of hot for the first time, and sales of flavoured waters swelled by 33.5 million litres.
"For most of us, drinking the recommended amount of water each day for good hydration can feel like a chore," says Cassie Shuttlewood, marketing manager for Tetley. "So, the launch of something different that gives water a refreshing tasty twist whilst still ticking the health box is good news."
Tetley is one of the three big brands in this new and emerging segment. Most importantly this segment has captured consumer interest delivering £6.3m in retail sales value since it launched in July last year.
The range has also attracted a younger consumer, with nearly a quarter of people purchasing, who hadn't bought any tea at all in the previous year. "And we're not stopping there," says Cassie. "This summer will see the launch of a delicious new addition to the range — Strawberry & Watermelon — along with formats to boost convenience sales in smaller trail packs of three. The new products will also be complemented by a high impact consumer campaign, encouraging consumers to shake up the ordinary. It will run throughout summer with live events, sampling, print, outdoor and social campaigns throughout the country."
So, cold it seems, is definitely the hottest ticket in town!