September 2019 | 1122 words | 4-minute read
Realising the importance of maintaining resources for the present and future generations, natural beverages major Tata Global Beverages (TGB) has committed to sustainable sourcing of 100 percent of its tea brands globally by 2020. Towards this, the company is benchmarking its own sustainability standards with international and Indian codes.

"Sustainable sourcing goes beyond mere economic considerations to include environmental, social and ethical factors," says Anurag Priyadarshi, global sustainability manager, TGB. "Through sustainable sourcing, our aim is not only to ensure that our products do not unfavourably impact the environment but we also make a positive contribution to the livelihood of the tea growing community, in keeping with the group's ethos of integrating environmental and social principles to improve the quality of life of the communities we serve," he adds.
When consumers enjoy their favourite brew from a sustainable brand, they are assured that the product is produced without harming the environment, and that they have supported the tea-growing community at large.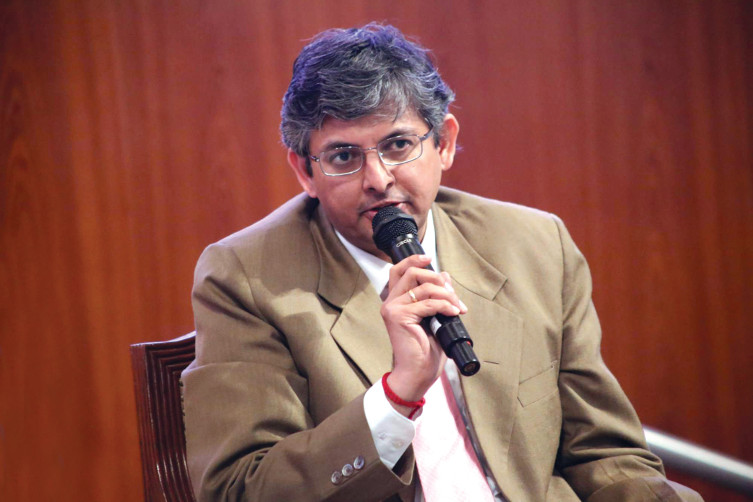 "To me, sustainable sourcing is like bringing happiness on the faces of the tea growers," says Priyadarshi, adding that TGB is working towards benchmarking its sustainability standards.

The Rainforest Alliance
TGB's Tetley brand received the Rainforest Alliance certification, the world's largest sustainable agriculture certification, in 2016. Rainforest Alliance — founded in 1987 — works with agronomists, trainers, scientists and government officials to address complex issues in rural and forest lands. It seeks to conserve biodiversity, support systems and livelihoods, transform land use practices, business practices and consumer behaviour for a sustainable agriculture programme.
To become Rainforest Alliance certified, the company's internal policies, including the supply chain, should align with the Rainforest Alliance Sustainable Agriculture Standard that can be audited. Thus far, the certification programme includes 1.3 million farmers in 57 countries covering 3.5 million hectares of land.
"When Tetley decided to source all their tea sustainably by 2020, it involved transforming the supply chain of the commodities for which the procurement teams had to convince the key suppliers as to the merit of taking the certification. Given that we have good relations with most of our suppliers in India, Malawi and Kenya, it did not pose a great challenge. Both our long-term relationship as well as the Tata values, enshrined in the Code of Conduct, helped to make it happen," says Priyadarshi.
Whenever the Rainforest Alliance comes up with a new standard, TGB and its associate plantation companies participate to ensure it is a robust standard that fulfils the requirements of all the stakeholders, including the consumer who has certain expectations; and we ensure that they are being reflected in the certification.
Ethical Tea Partnership
As a leading beverage manufacturer, Tetley was one of the founding members of Ethical Tea Partnership (ETP), which was established in 1997. ETP's four focus areas are first, improving and bringing in international social and environmental standards in the tea supply chain; second, improving workers' lives and livelihoods; third, improving the lives and livelihoods of small holders; and finally, making the supply chain more climate change resilient.
Originally called tea sourcing partnership, ETP has 40 members including the biggest tea brands globally that collaborate with expert staff from tea-producing countries and conduct programmes to improve the lives of tea growers.
Over the years, small tea holdings have increased, and their owners typically need more assistance than large plantation holders. Being part of ETP has helped TGB to disseminate collaboratively sustainable agricultural practices among tea farmers. This is achieved through a group of experts and specialists, from different fields, who work in local languages and train the farmers in Malawi, Kenya and India on implementing sustainable agricultural practices, increasing climate change resilience, improving livelihoods, using renewable energy, taking care of forests, etc. These practices, imparted in a farm setting, help them to adopt sustainability practices and get certified.
"We need to reassure our consumers that their cup of tea is produced in a manner that is economically, environmentally and socially good. There were challenges pertaining to human rights, working, living conditions and food safety. We, therefore, felt the need to disseminate systemic agriculture practices and promote the use of agro-chemicals for conserving natural resources like soil, water, biodiversity, energy and so on," says Priyadarshi.
Trustea 
In 2013, TGB joined hands with various stakeholders including the Tea Board of India and competitors in the branded tea segment to sustainably transform the Indian tea industry through the trustea Program. Trustea — the Indian equivalent of the Rainforest Alliance — is the India sustainably tea code, based on the Indian realities.
Trustea has created a huge ecosystem of resources; besides creating awareness among Indian consumers about the benefits of the certification, including the emphasis branded tea companies place on it.
"As there is no consumer pull or regulatory requirement around the certification, it is only the commitment of the large players to purchase trustea certified tea that will bring the highest level of transparency and reporting in the tea-growing communities," says Priyadarshi.
"Certification is an excellent mechanism to receive constructive feedback on the things that need improvement. However, to create structural changes in the community a different set of projects is required," he adds.
Six years on, trustea is one of the world's largest sustainability certifications for a single commodity in a single geography — 600 million kgs of tea have been sustainably transformed through this partnership. 45 percent of all the tea produced in India is certified under the standard.
Community uplift programme
"We want to impact 1 million community members through a set of developmental programmes and projects focused on quality healthcare, sustainable livelihood, women empowerment, living wages, education, water and sanitation, for the tea communities. One of the ways we are doing this is through the UNICEF-ETP 'Improving Lives' programme in Assam. TGB is one of the funding partners of this programme which aims to reach an estimated 250,000 direct and indirect beneficiaries in the state. This project aims to better the lives of the tea communities, especially women and adolescent girls, and tackle issues like child marriages and school dropouts," says Priyadarshi.
The programme was launched by various organisations working together, including TGB, and more recently, the Tata Trusts. Since the programme was launched, it has reached 35,000 adolescent girls and 30,000 community members and empowered them with knowledge and life skills to secure a better future.
In schools, absenteeism has dropped and the custom of child marriages, previously accepted in Assam, has reduced considerably. Through the programme, awareness is created about health and hygiene as well. The programme has made a positive impact on the rural populace in 3 districts of Assam, covering about 100 tea gardens and is now being extended to 150 estates in 6 districts of Assam.
—Namrata Narasimhan