June 2022 | 1011 words | 4-minute read
I would like to start this piece with a disclaimer. I'm not what one would call 'tech-savvy'. Naturally, heading into learning how a Smart Appliance Controller works had me a bit on the backfoot, to say the least. 
Add to that my pre-visualisation of the device — an intimidating looking gadget with buttons and paraphernalia, which I would have no clue how to use. What I received instead was quite the opposite.
The device: Description and activation
The Smart Appliance Controller, a universal infrared (IR) remote with a smart socket, is one of the many offerings of the home automation solution from Tata Power Company Ltd (Tata Power) called EZ Home (pronounced 'easy home'). It comprises a range of smart switches and smart plugs that can be activated and controlled with ease through either the EZ Home mobile app or through voice command devices like Alexa or Google Home. At an economical price point — IR remote prices online vary between Rs 2300 and Rs 2600 approximately, and the cost of the entire range is between Rs 1500 and Rs 3000 — the product is an affordable option to save energy and enjoy a comfortable and convenient lifestyle.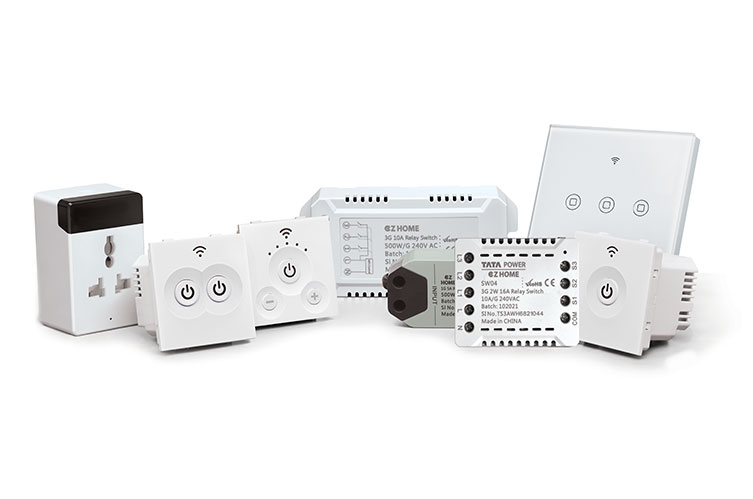 Contrary to my imagination, the controller looked rather uncomplicated, quite like an adaptor plug or a multi-use plug. As all EZ Home products are retrofittable, modular and tactile, I only needed to plug the controller into an already existing socket in my switchboard at home to activate it. A Wi-Fi or mobile hotspot can be used to sync the controller with your app or voice command devices in a fairly simple way. I chose the EZ Home mobile app and registered myself through my email ID.

The app: Key features
The app's well designed user interface and navigation is a cakewalk. Though, with the multiplicity of features on offer, it took me some time and a bit of handholding to figure out the options most conducive to my personal usage. I first opted for the schedule timing feature, something I most wished to fix in my personal capacity. Usually used to time geysers, ACs and water pumps, I used it to plug in my laptop and phone charger and time the charging. I'm sure like me there are others who overcharge their mobiles or laptops, leaving them plugged in all night. Using the smart plug and the mobile app is a great way of ensuring optimal energy consumption and, consequently, better and longer battery life of our precious devices.

With the energy analytics feature, I could keep a tab on my consumption history by tracking the daily, weekly and monthly usage in terms of the time and units consumed at three granular levels: appliance, room and home. This awareness has made me more responsible towards my energy consumption pattern and kept my monthly bills in check. Of course, an individual's contribution in energy conservation is a tiny speck in reducing the global carbon footprint, but this definitely felt like a step in the right direction.
The multiple user feature means that you have the option to add other members of the family to the app so that the device can be shared and controlled by them as well.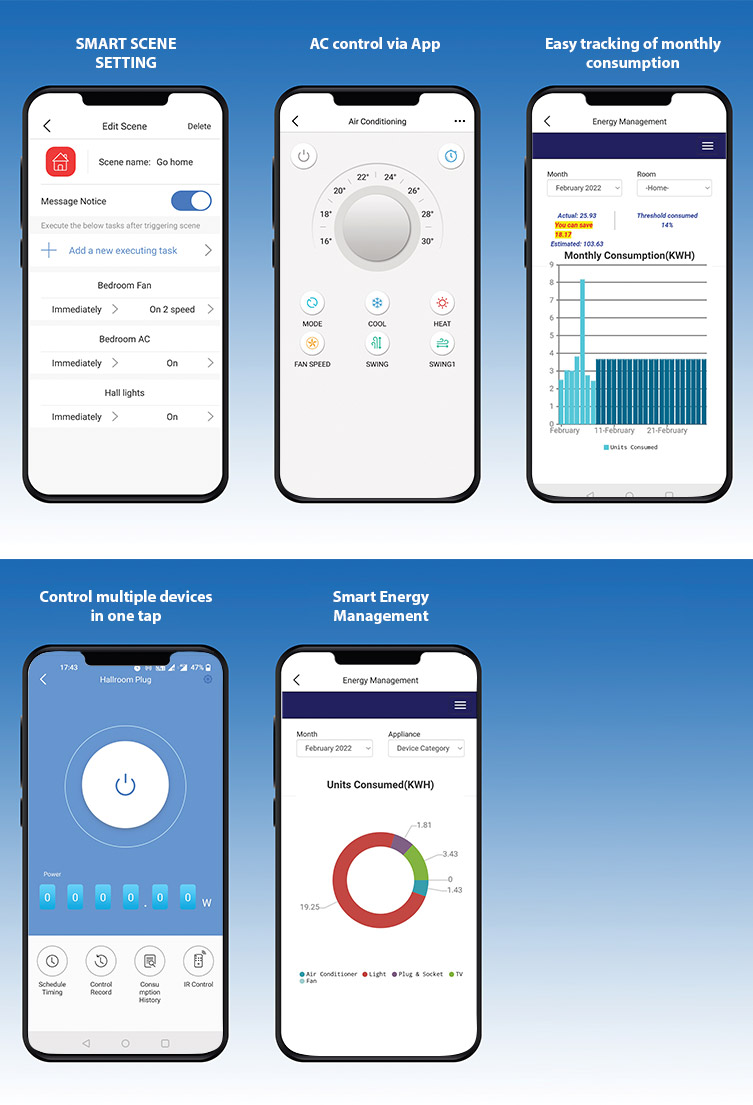 A unique learning opportunity
Next, I tried operating my air-conditioner with the controller but faced a minor obstacle. My AC being an older model, it wasn't compliant with the technology at hand. But the app gave me the option to help my AC remote learn and align itself with the new technology. All I had to do was tap to start the app's learning process, and then point the IR button (a glass-like knob on the AC's remote head), which I hadn't paid any attention to ever, in the direction of the controller's black IR band, and it picked up how to sync the two devices. Lo and behold, the next thing I knew was I could switch my AC 'on' and 'off' with my mobile phone from anywhere, not just at home but also while I'm at a friend's place! I also had the option of using a voice command assistant like Alexa to adjust and control the temperature through the thermostat control feature. For me personally, being able to remotely control your appliances from anywhere is an absolute winner and would be the primary reason for investing in these devices. I was told that every degree rise in AC temperature results in a 5% saving of energy. No more feeling guilty about forgetting to switch off the lights, fan, AC, or geyser when leaving home in a hurry! Or worse, rushing back to do it. Yes, we've all been there!

Additional features
Of course, the product offers a host of other features that make it a wise purchase decision. These include the option of scene creation where you can customise your devices to switch 'on' or 'off' on your entry or exit from home, at dinner time, etc through both the app and voice commands. Devices can also be renamed or tagged for ease of identification. The overload protection feature ensures that if the consumption exceeds the stipulated limit, the consumer is alerted, thus protecting devices from damage caused by tripping. The DIY quality of these products requires little to no help in connecting and operating. Besides, the products are easily available on popular e-commerce portals like Amazon, Flipkart and Tata CLiQ, as well as in all Croma stores.
My overall experience is that every aspect of the product has been thought through. This customer centricity stems from Tata Power's century-long expertise in the energy space, where the company not only understands consumer behaviour and patterns but also provides cutting-edge solutions in new and emerging business verticals, apart from electric vehicle charging stations and solar rooftop panels.
—Tejal Pandey