August 2021 | 946 words | 4-minute read
2020 was a challenging year. It challenged us to stay home, work remotely, create new opportunities and adapt to the new normal. As businesses across the globe grapple with changing consumer behaviour and repurpose their policies and resources in the post-Covid world, Okhai — the rural women's collective of self-help groups (SHGs) supported by Tata Chemicals Ltd — has shown exceptional entrepreneurial ingenuity and creative collaboration by building an ecosystem to boost micro-entrepreneurship.
"This strategic move led to a rise in Okhai's annual growth by 67% in FY20, and helped to make a positive impact on the lives of artisan groups across India," says Kirti Poonia, head, Okhai.
By enabling more than 24,000 artisan groups to use its online platform for e-commerce, Okhai is helping them stay afloat in business in the prevailing pandemic situation and experiment with new business models, especially in digital formats, to sell their products.
Okhai is an apparel and lifestyle brand that curates and sells handmade products created by rural artisans of India. It has fortified its business by expanding the product portfolio and strengthened its brand identity by launching its first brick-and-mortar store in Kala Ghoda, the art district in the heart of Mumbai.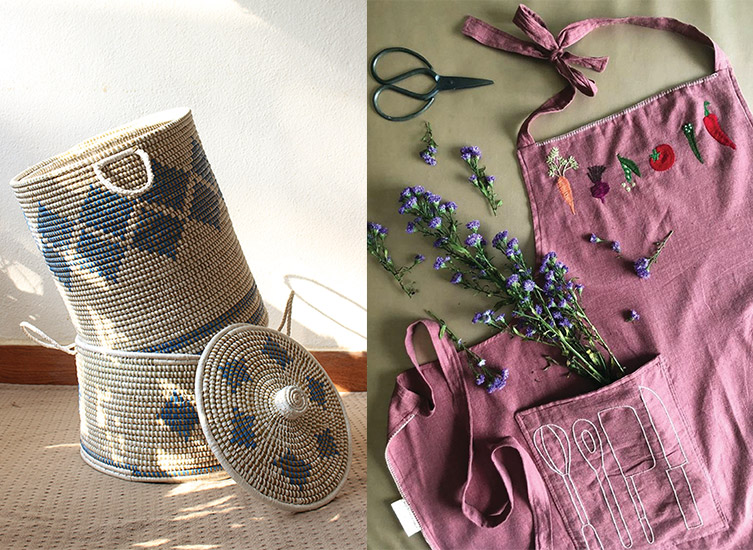 The Tata Chemicals Society for Rural Development (TCSRD) set up Okhai in 2008, to enable rural women artisans earn their livelihood in the Okhamandal region of Gujarat known for its exquisite mirror work, colourful patchwork and hand embroidery on cloth. The self-help groups of artisans are trained in the processes of modern handicraft production to create apparel for women and men, including kurtas, dupattas, scarfs, stoles, handwoven cotton sarees, accessories like jewellery and handicraft items.

The power of scroll
Established in 2008, the brand — having an online presence for the past six years and selling women's and men's wear, home décor products and accessories — was initially created to help rural artisans, especially women from Gujarat's arid Kutch region, to eke a livelihood. Today, Okhai sells crafts from across India, highlighting designs and styles unique to each region's culture and heritage. Over the years, the brand has seen steady growth in business with a loyal customer base in India and abroad.
Early last year Okhai changed its business strategy to become a marketplace for all things handcrafted. "We changed our business model from a product-driven brand to a marketplace one," says Ms Poonia.
"Last year, a few months into the pandemic, we realised that several artisans and artisan groups were at the end of their tether. Orders were cancelled and large unsold inventories were idling away on shelves. Not too many artisans had an online presence, even those that did were unable to attract prospective buyers to their sites," says Ms Poonia.
That is where Okhai stepped in. With its large database of artisans, Okhai launched one artisan group every week from April 2020; a year later, it has introduced its customers to 85 different artisan groups and crafts. "Our customers acknowledged the fact that we selflessly brought artisan groups, despite they being our competitors, onto a common platform; and the proof of this appreciation is that our social media presence has grown by 150% since then," remarks Ms Poonia.
Okhai follows the dropship model, whereby it purchases the items from the artisan groups and ships them directly to its customers across the globe. Okhai charges a margin for this service and is responsible for the marketing and promotion of products.
"The idea is to share our space (online presence) with other small handicraft businesses and ensure that we are not competing with each other but collaborating to grow so that we can take on large retail players," states Ms Poonia.
The power of touch
A leading online marketplace player in handmade products, with more than 300,000 followers on Instagram, Okhai meticulously planned and launched its first physical store in South Mumbai.

"One of the chief reasons for having a physical store is that most of our products have a very tactile quality about them. Thus customers can touch and feel the products and understand their uniqueness along with the price points," says Ms Poonia, adding, "Having a physical store instantly ups the trust level of online shoppers, especially those from abroad, while ordering products. Moreover, we were confident that we had developed a customer base and were prepared to take the risk. Although it took a few years to happen, the Okhai store is already doing well."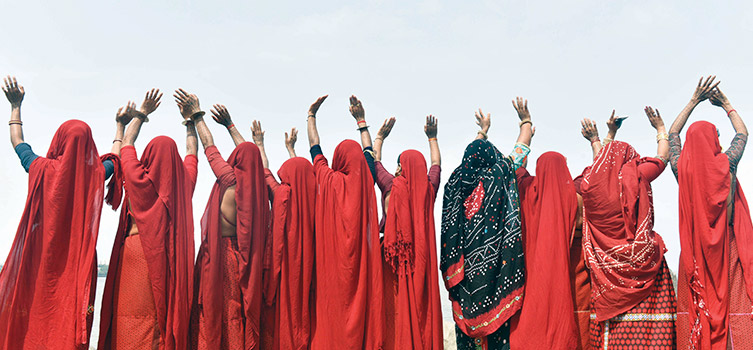 Launched on October 25, 2020, the 950 sq ft store in Kala Ghoda is situated in an old heritage building. It has large windows, for daylight and ventilation, with a little patch of green on the side. The materials used in the store have been sourced sustainably — stone tiles, detachable brass fittings, bamboo hangers, sustainable linen fabric curtains, among other things. One of the store's highlights is its outer wall that represents the arts and crafts of Gujarat, where Okhai's first SHG centre was established — a regular feature on Okhai's Instagram Reels.
With a storeroom to stock products, a makeshift trial room and ample display area, along with the centre table designed to break up into smaller tabletops for a pop-up sale or workshop, the store has a roomy, ethnic ambience.
"Close to the store's launch, the pandemic and subsequent lockdowns brought work to a grinding halt. After the lockdown was lifted, we started work on a small-scale with limited staff and with all safety protocols in place," says Ms Poonia, adding, "We've had a decent daily footfall despite the pandemic."
Since its inception, Okhai has expanded its vision from being a brand that symbolises empowerment of rural and semi-urban women to building an ecosystem that boosts micro-entrepreneurship by supporting smaller ambitions.
—Sanghamitra Bhowmik