December 2020 | 2038 words | 8-minute read
They have been leading Tata companies through the crisis of an ongoing global pandemic. These CEOs are keeping their eye on adapting to the new normal in 2021, while leveraging lessons learnt through the challenges of 2020.
Watch highlights below, or read the full text.
Avijit Mitra, CEO & MD, Infiniti Retail

My learnings from 2020
2020 has been a unique year with great learnings! It reinforced our bias towards free cash flows, above all other financial metrics, as the guiding principle of our business to enable us to continue paying salaries to every single person that depended on Croma for their livelihood without compromising on our growth agenda.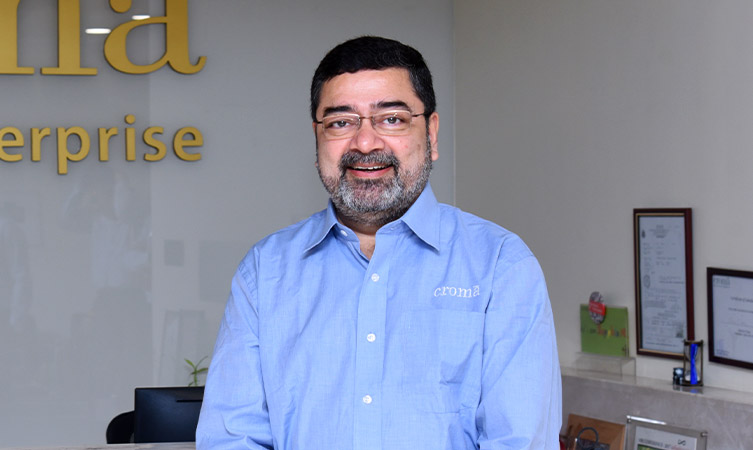 The year also taught us that talent never sleeps. And that there is an exciting opportunity to improve productivity and reduce our load on the environment by changing how we help our associates to work closer to home.

It validated our strategy of creating a digitally enabled offline retail brand, and our mission of promoting responsible consumption as the underpinning of our business strategy.
In 2021, I am looking forward to...
The pandemic to pass and for a semblance of normalcy at least, even as we expect a paradigm shift in consumer behaviour in the post-Covid world. Some changes could be tectonic while others may be more subtle. The latter are the ones that get missed by most and are of great strategic value. We have tried to identify the changes that will prevail in the new normal and work on some exciting solutions for our customers. The first of these initiatives will mature at scale in 2021.

My New Year resolution
To become even more committed to the cause of reducing our load on the environment in personal life and as a leader.
Guenter Butschek, CEO & MD, Tata Motors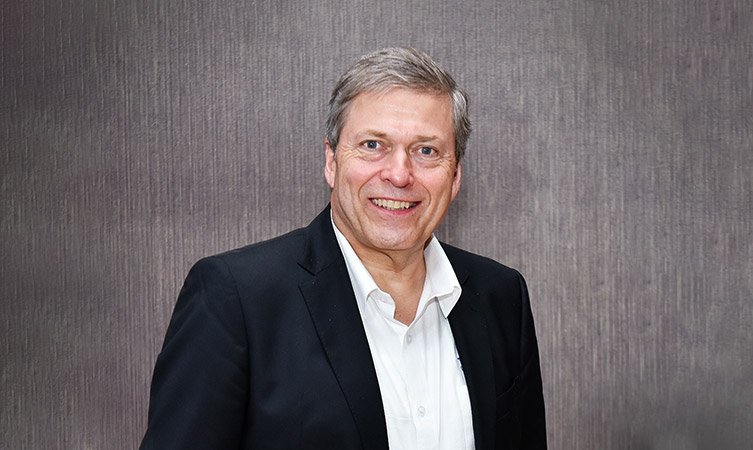 My learnings from 2020
We imbibed several new learnings from operating in this unprecedented and challenging time. Adopting innovative models and ensuring a healthy ecosystem was imperative for survival and revival. Our agility and resilience enabled us to do so, as there was no prior blueprint to adapt. We also undertook comprehensive business continuity measures focused on what we could control, while closely tracking and adapting to evolving opportunities for a swift bounce back. With local, cross-functional and high performing local teams, we ensured faster and better decision-making to drive results.

In 2021, I am looking forward to...
At a societal level, I am hopeful that we will win the battle against Covid-19. At an industry level, a progressive roadmap for the overall growth of the Indian auto sector will be heartening to see. At an organisational level, we want to deliver more value and richer experiences to our customers and take forward the benefits of agility, remote working and digitisation.

My New Year Resolution
Give more attention to holistic wellness by including a physical activity in my daily routine, exploring healthier and nutritious food options and following a disciplined approach to maintain fitness of both body and mind.
Leslie Thng, CEO, Vistara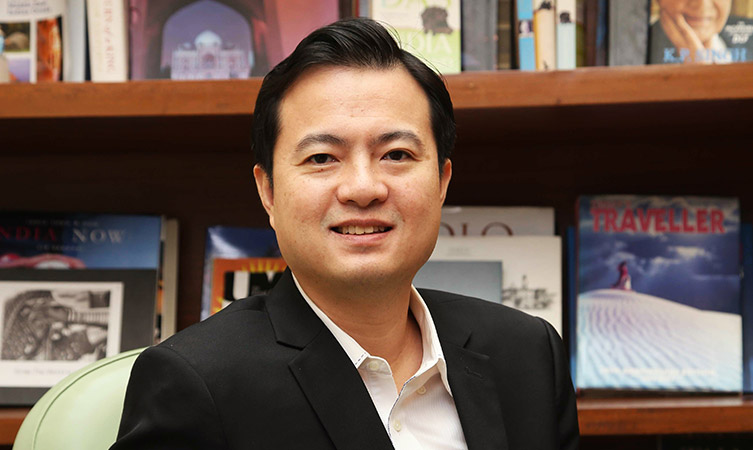 My learnings from 2020
We have seen a drastic change in almost every aspect of life this year, including the business environment. The travel and hospitality industries have been hardest hit by the pandemic, while the operating environment remains volatile and uncertain. It is of utmost importance to be nimble and agile so that we can quickly adapt to the changes required and seize opportunities.

In 2021, I am looking forward to...
Like most of the world, I'm desperately looking forward to a solution to the ongoing Covid-19 crisis along with resumption of normalcy in business. We hope to regain momentum in our expansion plans as the remaining four Boeing 787-9 Dreamliner aircraft, from the order placed in 2018, join our fleet.

My New Year resolution
To exercise more often. 
Pradeep Bakshi, MD & CEO, Voltas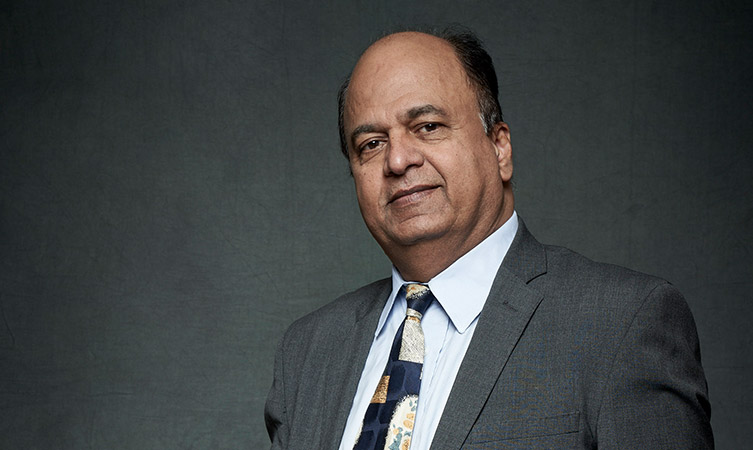 My learnings from 2020
Customer satisfaction, employee engagement and environment-friendly technologies have always been our raison d'être. Today, more than ever, we are striving for innovative product designs, disruptive technologies and internet of things to do outreach and contribute towards the betterment of our environment. We have introduced eco-friendly, virus-containment technology in our products as well as food preservation solutions through enhanced and new product offerings to our customers.

In 2021, I am looking forward to...
We have set our sights on building a market-resilient business model. Towards it, we have initiated knowledge-enhancement and capacity-building of our customers through digital/social media platforms. Contactless self-operation and service through DIY audio-visuals have been introduced as product solutions in our relentless endeavour towards customer care and safety.
My New Year resolution
My New Year resolution is to focus more on my health and fitness and spend quality time with my family. 
Dr Praveer Sinha, CEO & MD, Tata Power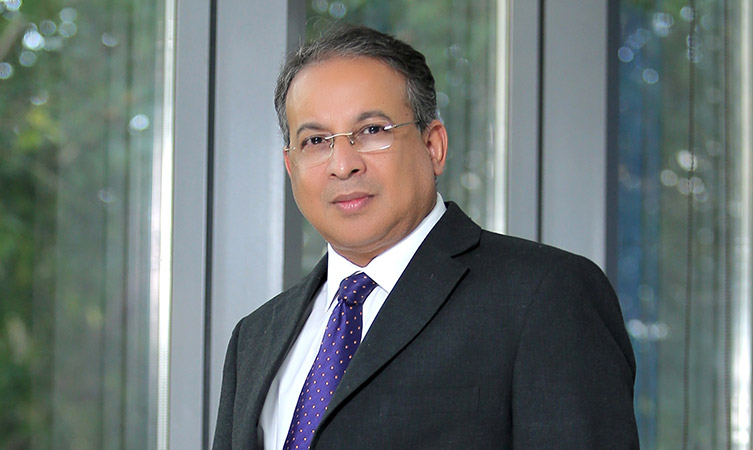 My learnings from 2020
For a large public utility company like Tata Power, the year 2020 has been a serious test of grit, determination and resilience. As an essential service provider, our teams have been working undeterred at all our power generating plants and network management locations in the pandemic environ, to ensure uninterrupted power supply to our customers. As we move to the end of this eventful and challenging year, we can confidently say that as a team we have emerged much stronger and wiser.

In 2021, I am looking forward to...
If 2020 was a challenging year, I want 2021 to be a year when we bounce back with the conviction that no challenge is too big for us to overcome. We are well prepared for the new normal in 2021. Surviving the pandemic is just one facet of what we are made of. We will sign off 2021 as a much stronger, greener, cleaner and more customer-centric public utility of the future.

My New Year resolution
My New Year resolution is to value, cherish and spend more time with my colleagues, learn new skill sets and technology, and give meaning to our actions. 
Puneet Chhatwal, MD & CEO, Indian Hotels Company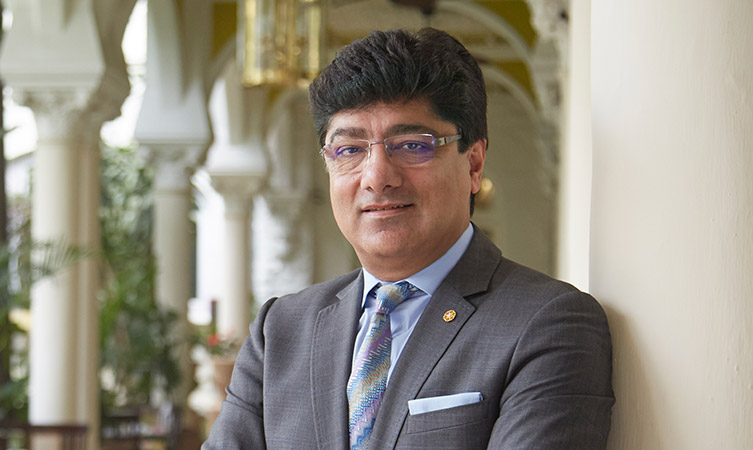 My learnings from 2020
One of the biggest learnings has been to navigate uncertainty. While dealing with ambiguity and the unknown, we've played the role of a catalyst in pushing our boundaries and responding to the pandemic in new and creative ways. Stragility helped us pivot to alternative and innovative business models quickly, ensuring we continue to strengthen our competitive advantage.

In 2021, I am looking forward to...
An effective vaccine that is accessible to every individual across the globe. This will help in the resurgence of the economy and the tourism sector.

My New Year resolution
I don't believe in waiting till the end of the year to make a new resolution. As I respond to this question, I commit to maintaining optimism in the face of challenges, making a positive difference, motivating, inspiring and spreading hope.
Rajiv Sabharwal, MD & CEO, Tata Capital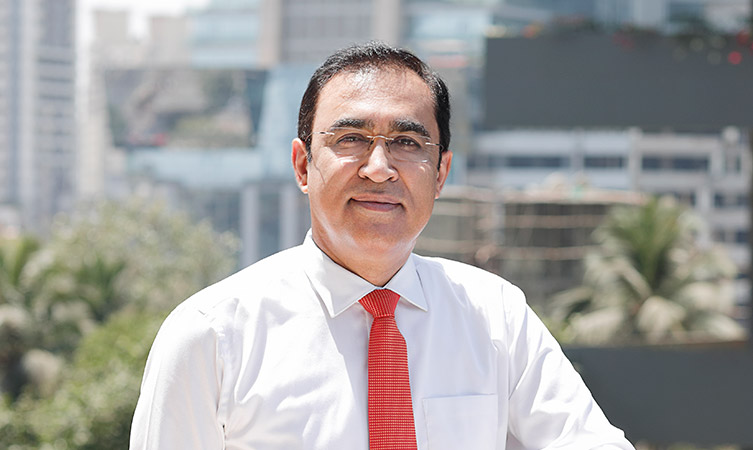 My learnings from 2020
2020 has taught us to be agile. We were swift to move from the physical to an online world, and we continue to work on being nimble so that we can adapt to any new challenges that may come our way.
Investment in technology, analytics and digital always pays. Technology enabled us to further simplify our business processes and redefine the way we serve our customers. Our investments in laying down a comprehensive digital strategy enabled us to function across businesses in a seamless and efficient manner. A data driven culture across the organisation helped us to make faster and smarter decisions and enabled us to explore new opportunities and venture into unchartered territories.
From boardroom meetings to virtual meetings, connecting with each other has never been so fast and easy. The physical location of a team member or a business partner does not matter anymore, what matters is the ability to reach out.
In 2021, I am looking forward to...
Growth coming back — businesses back to pre-Covid times and more jobs for the salaried segment. On our part, we will continue to work towards achieving our long-term objective of quality growth with increasing returns for our shareholders.

My New Year resolution
To continue to assist individuals, in my sphere of influence, who have been impacted by Covid-19 so that they return to a state of normalcy.
R Mukundan, MD & CEO, Tata Chemicals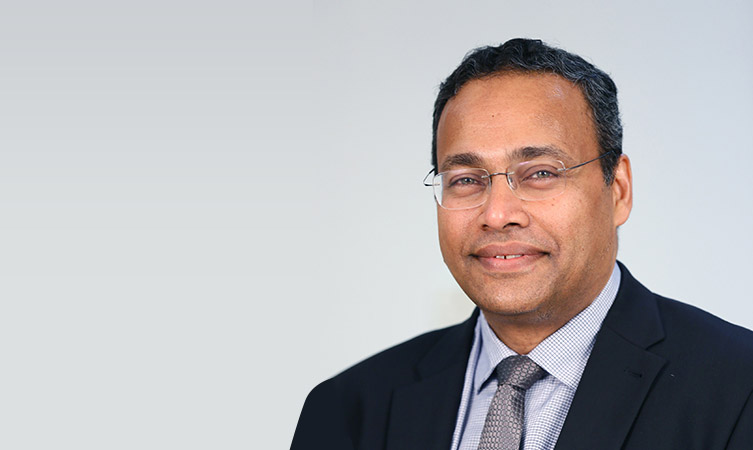 My learnings from 2020
2020 will go down in history as a year of resilience. Importance of care, collaboration and change along with the ability to face reality with agility has been my biggest learning.

In 2021, I am looking forward to...
We need to build back with vigour by embracing digital, sustainability and technology, while emerging from the pandemic. The focus on resilience will be an important element as we benefit from rebound and growth in the economy. Besides, work and location flexibility will be the most defining work transformation in the new normal.

My New Year resolution
2020 has taught us a valuable lesson — to cherish and safeguard our health. I believe good health is the real wealth.
Sunil Bhaskaran, CEO & MD, AirAsia (India) Ltd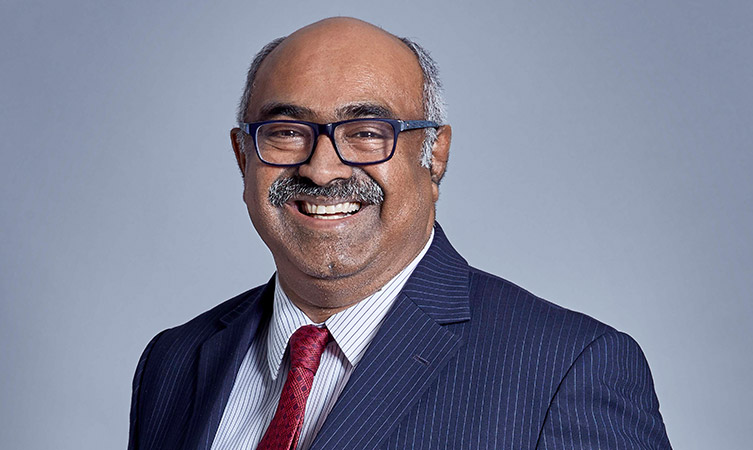 My learnings from 2020
I firmly believe in Winston Churchill's adage 'Never let a good crisis go to waste'. We, at AirAsia (India), initiated learning and development plans to reskill and upskill our employees (fondly known as Allstars) during the lockdown. We accelerated our digital transformation journey and leveraged technology to respond to unforeseen situations, leading the way in redefining the new normal for travel. While doing all of this, we have remained focused on regular operational excellence and explored out-of-the-box opportunities and innovative solutions such as cargo and air chartering services.
In 2021, I am looking forward to…
Most definitely an antidote for this virus. We will continue to embrace technology and launch new digital platforms to provide benchmark customer experiences. Our endeavour towards being India's most preferred airline will continue with focus on on-time performance and industry leading scores on customer net promoter score.

My New Year resolution
I would like to invest a couple of hours every day for my personal health by walking and doing yoga. I would also like to spend more focused time with my family and pursue my hobbies of music and playing the guitar.
TV Narendran, CEO & MD, Tata Steel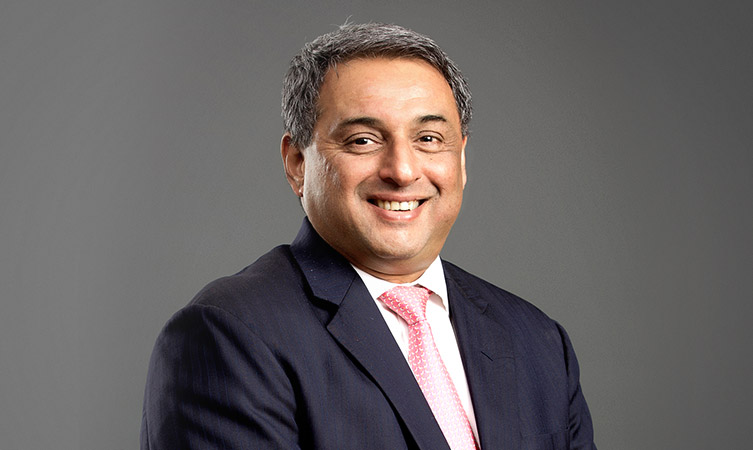 My learnings from 2020
Don't waste a crisis. As much as one should respond to a crisis, ask yourself what is it that you can do only during a crisis. Use a crisis to assess yourself, your leadership team and your organisation for strengths and weaknesses. The year 2020 has helped us accelerate into the future; it has helped us to recalibrate ourselves and our businesses.
In 2021, I am looking forward to…
Building agility and resilience in the organisation and realigning policies and processes for the post-Covid world. Looking forward to an effective vaccine being available so that lives are not put at risk.
My New Year resolution
Be fitter.