October 2020 | 1501 words | 7-minute read
Rajesh Gopinathan, CEO & MD of TCS, discusses global business and technology trends in the post-pandemic world. He affirms that digital adoption and hyper-personalisation are gaining traction in businesses, even as technology must enable enterprise agility and stay relevant to business demands.

What are the global trends that you are seeing across industries? How do you see them affecting key priorities for the CEOs in the coming years?
The most palpable trend is that of technology leading growth. While digital has been important to business growth for some years now, the Covid-19 pandemic has accentuated its role. Enterprises that had achieved greater maturity in their digital journey were the ones that could adapt successfully — and quickly — and are well-poised to adapt to the post-pandemic world. In fact, that is the reason our core concept of Business 4.0™ now highlights resilience and adaptability as characteristics of winners in this digital world.
The single biggest trend I see is that digital has enabled a revolution in the workplace, not just remote working but also new operating and new business models. We are seeing an increasing need for newer and more direct channels to consumers, contactless interactions, agile and robust supply chains with embedded workforce well-being and safety, and digital business models backed by accelerated use of data and automation.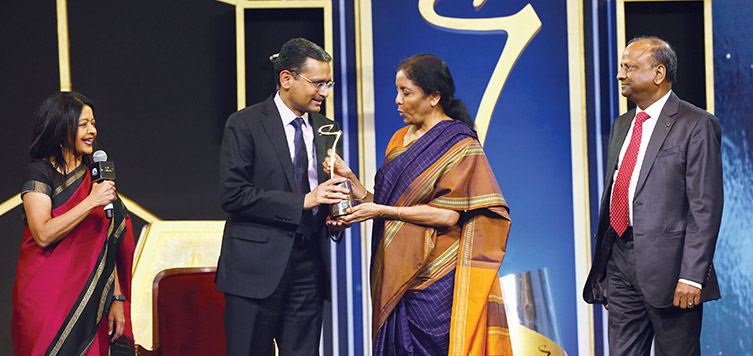 The patterns of business recovery from the pandemic vary across geographies, sectors and client segments. Some sectors like healthcare and life sciences are likely to recover faster than some of the more impacted ones like travel, tourism and hospitality. Some areas where fast track adoption of digital services is gaining traction are telemedicine, online learning, invisible payments, 'lights-out' factories and contactless passenger experience.
In the retail sector, we are seeing an influx of new strategies to deal with financially hit value-conscious consumers, as well as dealing with overall behavioural changes among shoppers, with hyper-personalisation in line with their social behaviour.
Some businesses are experiencing strong demand whereas others are dealing with over capacity. Cost base is being reworked, and there is a flight to variable-ised cost structures. Analytics and forecasting models are being rebuilt.
For CEOs, identifying the enterprise's true purpose of existence and organising the business around it has taken centre stage. They are now realising that purpose driven organisations can achieve higher productivity and growth by looking within their value stream to unearth and package consumable services that drive growth. While agendas like driving growth and transformation will continue to be a mediumto long-term priority, achieving these in a sustainable way was never more important for business leaders than as of today.

What are the big tech trends that you are seeing? How will the role of technology leaders in companies change in the years ahead?
The Covid-19 pandemic has served as a launch pad for organisations to become virtual, digitalcentric and agile in a very short span. Companies are investing in technology, data and processes for shorter time to market through better decisions and faster course corrections based on what they learn.
The shift to cloud-native products and platforms is fast-tracking, to achieve increased collaboration, security, scalability and efficiencies. Hybrid, multi-cloud platforms are now becoming mainstream.
The wholesale shift to operate businesses online has at the same time increased the risk of cyberattacks by an order of magnitude. In this era of remote working, enterprises are increasingly investing in cloud-based security services like multi-factor authentication, virtual private network, etc.
Over the past few years, technology leaders have pushed for digitisation of their enterprises; and looking at the pivotal role played by technology in the enterprise's transformation journey, technology leaders have now earned a seat at the decisionmaking table.
Given the scale of disruption, leaders need to embed 'elasticity' in all three dimensions of their operating model: workforce with fungible skills and remote and secure workplaces; operations via artificial intelligence, automation, businessaligned agile teams, and cloud-based scalability; and technology consisting of flexible architecture, analytics, and multi-cloud capabilities. Every leader has to be able to visualise their function as a digitally-enabled one.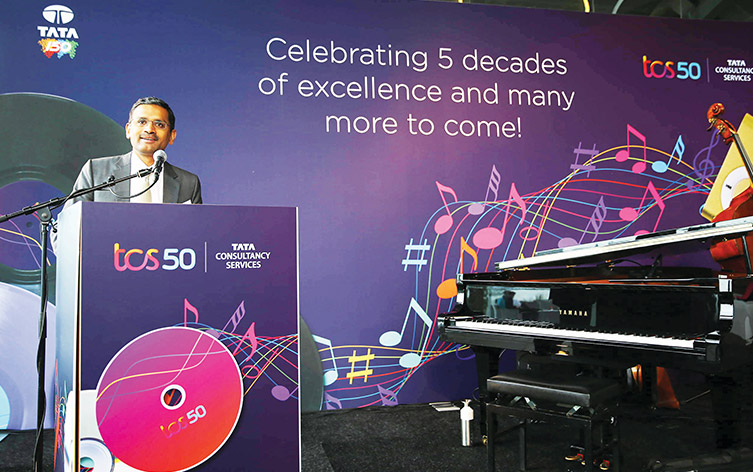 What are the new opportunities arising as a result of the major shift to digital which the group companies can leverage?
This pandemic presents a critical inflection point that can be used to propel organisations into rapid growth and market share gains, by transforming their operating and business models using digital. The Tata group companies' business ethos is focused on purpose-led growth and premised on putting the customer first.
Today as purposeled ecosystems take centre stage, the group companies are well placed to actively find value in synergies. Our group companies are leaders in various sectors, and together we can achieve value that is far greater than the sum of the parts.

E-commerce is becoming a norm and digital selling has emerged as a powerful new option. On the fulfilment side, services such as robotic last mile delivery hold enormous potential. IoTenabled logistics can drive business growth as customers expect real-time updates on the status of shipments.
In the CPG (consumer packaged goods) sector, subscription models are disruptors for direct-to-consumer brands. Manufacturing firms have an opportunity to transform their operational model by implementing digital technology, thereby improving operational efficiency, customer service, inventory levels, and profit margin. In the hospitality business, customer journeys can be digitised with one-tap check-ins, digital concierge services, voice-activated devices, chatbots, smart in-room technologies, advanced analytics, virtual-assistant platforms, and enhanced direct bookings for superior customer experience.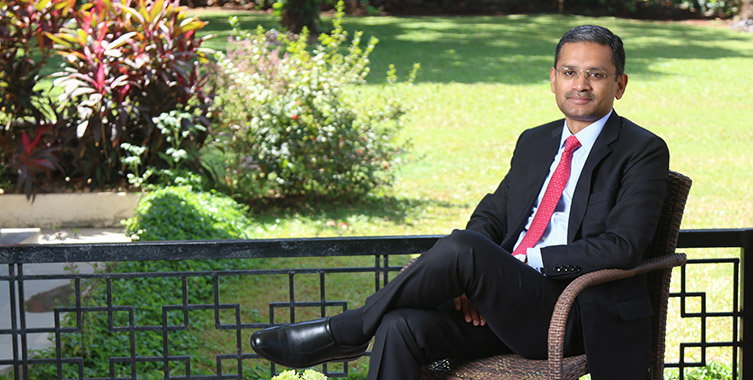 How do you see the tech world innovating in the new reality?
When I speak to CEOs of some of the world's leading enterprises, I usually get to hear that the pandemic has shortened a three-year technology adoption cycle to a three-week one.
One of the biggest challenges for the technology community today is how do we sustain this momentum of technology adoption going forward. Technology innovation that supports business propositions should be in a state of perpetual beta, enabling rapid experimentation. Technology must enable enterprise agility and stay relevant to the business context.
Organisations are about people and how they relate to each other. Shared values and shared purpose are at the core of every successful organisation. Technology should become a seamless fabric that connects employees, business processes, physical assets, digital assets, and ecosystems. 

How do you see companies coping with reskilling of talent for the digital age?
Technology and business models are changing at such a rapid pace that hiring new talent for every new skill is not just impractical, but also counterproductive. As one of the top IT services brand globally, we attract some of the best and brightest talent and invest on them lifelong, ensuring that we have the industry highest retention rate.
Our approach to talent is strategic — as an organisation that considers our employees as key stakeholders in our growth, we hire and train for careers, not positions. Our ability to cycle through different technology and business model changes, continuously embrace new knowledge and stay relevant, characterises us and gives us a significant edge over our competitors.
At TCS, associates have contextual knowledge about our customers' business, their company, landscape, culture, people, etc. This is soft knowledge acquired over decades with permanence of value and is a key enabler for growth and transformation initiatives.
TCS selects the best talent in the country through a democratic process, the TCS National Qualifier Test (TNQT); the learning journey starts as soon as the candidate accepts the TCS offer letter. Digitally reimagined, gamified, microlearning programmes enable anytime, anywhere, self-paced learning journeys. A culture of lifelong learning and innovation, by closely linking learning with careers and rewards, has placed us as the Global Top Employer for the 4th consecutive year, across 29 countries and 4 regions — one in only 10 organisations worldwide to achieve this status.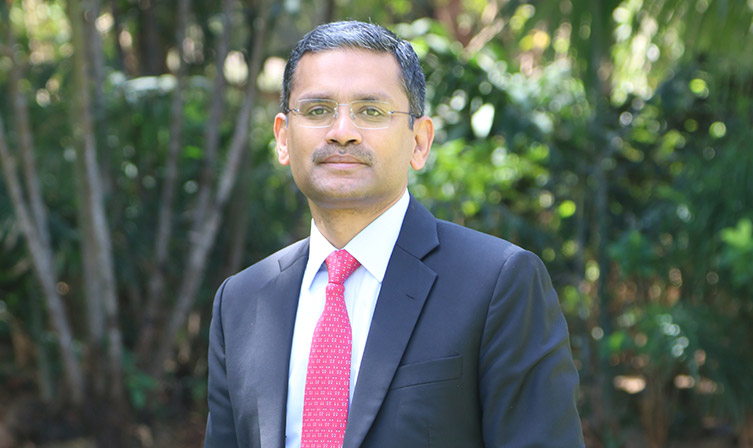 Companies must invest heavily in reskilling their talent, establishing outstanding learning ecosystems, and reinventing their hiring and learning approaches.
Every company is going through digital transformation in some way. What are some of the highlights from TCS' own digital transformation journey?
TCS' digital transformation has been built around the four technology pillars that form the foundation of any Business 4.0™ organisation — Agile, Automation, Intelligence and Cloud. As a growth and transformation partner for our customers, it was important that we transformed from within in order to help our clients transform.
Using digital technologies, we have been able to transform our talent management through digital skilling. Over 93% of our employees have been trained in Agile and 75% in digital. Our talent acquisition is also completely digitally enabled, resulting in faster processing and a more inclusive onboarding approach.
Finance is another function that has been transformed; we generate P&L statements on day 1, and we were the first company in India to hold a virtual Annual General Meeting. Our Enterprise Agile journey has been an important enabler of all these transformations along with our open, scalable infrastructure that supports business agility.
And when the pandemic hit us, all this internal transformation came together to help us transition to Secure Borderless Workspaces™ (SBWS™) which is our new operating model that is highly decentralised, infrastructure-light and collaboration-intensive, powered by our machinefirst approach. 

—Harsha Ramachandra