July 2020 | 1,014 words | 4-minute read
Keeping one's surroundings clean is half the battle won when it comes to the battle against the novel coronavirus. It is with this view that three Titan Company employees took it upon themselves to sanitise their neighbourhoods. The trio — Ravindra Pawar from Borivali, Mumbai; and Nithish Kumar R and Gowrisankar M from Hosur, Tamil Nadu — took the initiative to do this important activity for the benefit of their communities.
Do it yourself
A few days into the lockdown, one of Ravindra's friends managed to source a sanitising machine from one of his contacts. When the machine arrived, they learned that the operator was unavailable for the day. Ravindra says, "Rather than let the opportunity go waste, we decide to operate the sanitising machine ourselves. It was fairly easy, so my friends and I decided to put our time to good use."
About 850 families reside in their densely packed Borivali neighbourhood, which is separated by narrow lanes and by-lanes. Ravindra says, "We wore masks and gloves, and then took turns to do the spraying so that no one felt overstrained." The machine, with a 15-litre can capacity, had to be strapped to the back.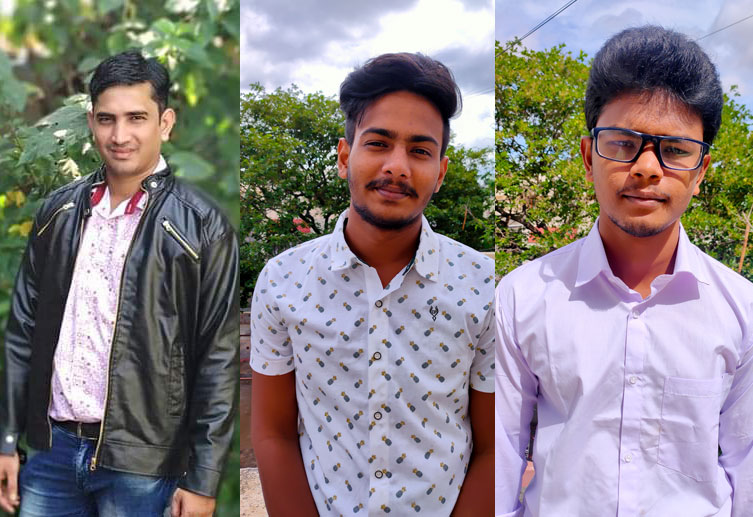 A few of Ravindra's friends walked ahead, requesting the families to shut their doors and windows and keep the children indoors at least for the next 30 minutes, while two others would follow to disinfect the area properly.
When they ran out of the fluid, they requested the residents to provide them with water in which they mixed the special chemical used for sanitising. Beginning at 11am, it was nearly 6pm by the time this selfless band of friends wound up, without even stopping for lunch. Ravindra says, "We would need to bathe if we went home for lunch, so we decided to complete the task at hand lest we became lethargic to take it up after lunch." The residents wholeheartedly welcomed the initiative.
For our people
Nithish and Gowrisankar conducted similar sanitisation activities, out of their own will and using their own resources, in their hometowns in Tamil Nadu state.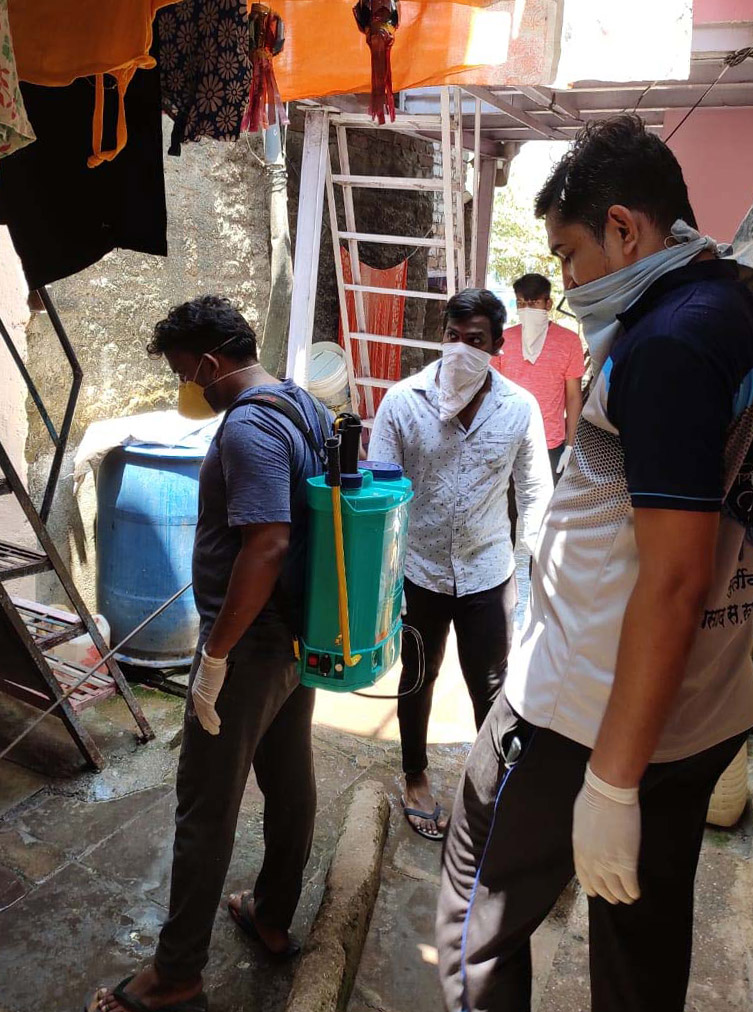 Nithish, who hails from Arcot town, says, "I came to know that some people were doing it, so I too decided to do it in my neighbourhood. Three members of my family and I hired the equipment and fumigated the entire area ourselves." Donning masks and gloves and taking all safety precautions, Nithish and team completed the task in two days.  were ensured, they completed the task. Gowrisankar carried out the task in his community in Vellore district. Both Nithish and Gowrisankar have now moved permanently to Hosur.
It is the efforts of good samaritans like Ravindra, Nithish and Gowrisankar that have helped keep their community members safe and the novel coronavirus out of their neighbourhoods. 
—Cynthia Rodrigues