January 2022 | 1202 words | 5-minute read
Philanthropy is a combination of heart and head, it is often said. It is also -- if impact, scale and sustainability be the guideposts -- about combining resources and capabilities with like-minded entities to realise shared social development objectives. Get the collaboration equation right and the benefits to targeted communities can be multiplied. Nowhere is this more evident than in the Indian context.
No government can, on its own, enable the social wellbeing in entirety of a country as vast, diverse and complex as India. The mission has a much better chance of success when every segment of civil society pulls its weight, and a crucial piece here is the role played by philanthropies. In the social development sphere, philanthropies joining hands to achieve common goals is an obvious idea; a supplementing of government efforts to lift the nation and its people. The challenge lies in making cohesive a collection of mostly intangible elements.
The essentials are clear enough: commitment to the social uplift cause, well-defined goals and a partnership chemistry where complementary strengths are leveraged to maximum effect. Less visible are factors such as mutual respect, simple value systems and the humility to accommodate differences. The partnerships cemented by the Tata Trusts with fellow-foundations are a testimony to their steadfastness in abiding by these tenets, seen and unseen.
"Making common cause and agreeing on the approach to be taken are key issues," says Amrita Patwardhan, who heads the education portfolio at the Trusts. "In all of these partnerships with fellow-foundations, we are necessarily supplementing government initiatives. Between the foundations, we share resources, knowledge, best practices and our experiences. That's how it works best when we jointly fund and implement social development projects in multiple geographies."
Reputation, spread and the accumulated understanding of running programmes of substance and longevity are important reasons why other foundations are keen to tie up with the Tata Trusts. "Getting philanthropies interested in the work we do is not a problem," explains HSD Srinivas, project director, health, at the Trusts. "The issue is that, unlike us, many of them are inclined towards capital expenditure rather than putting money, as well as other resources, into the initiative as a whole."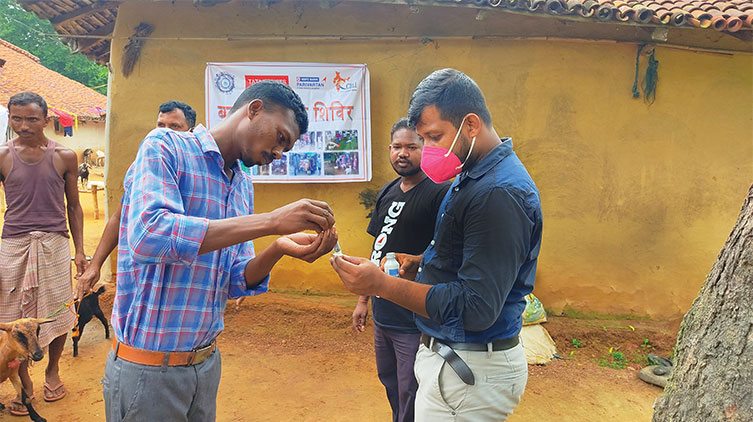 Mutual funding and more
The Tata Trusts have cemented a clutch of collaborations with like-minded philanthropies to realise the potential of different social development programmes. These include:
Bill and Melinda Gates Foundation - Nutrition, healthcare, data-driven governance
HDFC Bank - Livelihoods, agriculture
Bharat Petroleum - Cancer care, livelihoods, education, water conservation
Aga Khan Development Network - Water conservation, arts and culture, health, education
Axis Bank Foundation - Livelihoods, agriculture, water conservation
IndusInd Bank - Cancer care, water conservation, sports
Titan - Livelihoods, education, migration
Procter & Gamble - Health, nutrition
Pfizer - Cancer care
Syngenta Foundation - Livelihoods
Staying the course
A commitment to stay the course is also important. "It's relatively easy to get donors to build a hospital or provide equipment. It becomes a less attractive proposition if we say that we want them to work with the programme for a longer period and deploy their people in it," says Mr Srinivas. "Intent is crucial for the success of any project, as is the humility required to accept your partner's point of view. You have to compromise in certain situations just so the larger goal can be accomplished."
Some philanthropies collaborating with the Trusts have done so because they see an opportunity to expand and enhance existing programmes. The Trusts, in turn, are welcoming of such collaborations, particularly when the philanthropy brings in more than just finances. The multifaceted approach is what the Trusts swear by in social development and that is what they consciously look for in potential partnerships.
The Trusts-driven Lakhpati Kisan, which began as a livelihoods programme, has prospered since adding entrepreneurship and energy modules to its fold, both thanks to partnerships with other philanthropies. Strength on the ground and having settled projects with plenty of community participation, also work to the Trusts' advantage when partners come calling.
"If somebody approaches us and asks whether we can run a programme for 20,000 woman entrepreneurs, we can say yes because we have the systems and outreach in place," says Malavika Chauhan, who leads the rural uplift portfolio at the Trusts. "That's why philanthropies approach us; it works for us because a lot of them bring in new ideas, fresh insights and solid research."
The positives of collaborating with philanthropies similar in purpose and outlook are a benefit to all those involved, most crucially the community. "None of us can, on our own, realise the full potential of any programme simply because we can't do everything under the sun," adds Ms Chauhan. "We put in money and other resources and our philanthropy partners do the same and, together, we add value to the initiative."
Fortified to good effect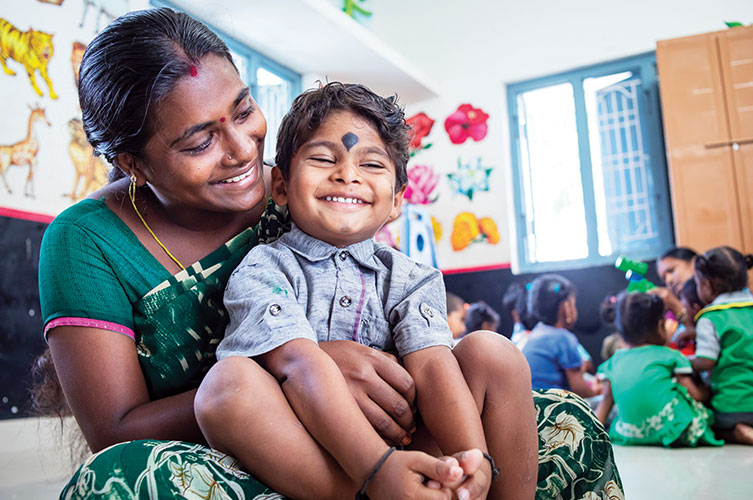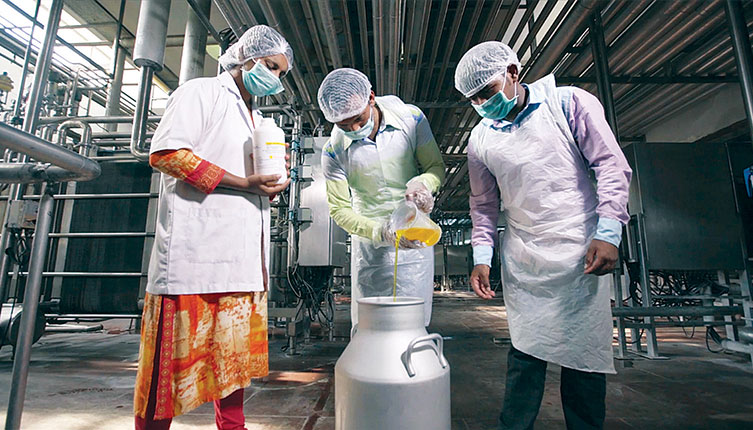 The two initiatives above are supported by the nutrition partnership involving the Bill and Melinda Gates Foundation and the Tata Trusts. Launched in 2016, the collaboration works to help the government in realising the objectives of India's National Nutrition Mission. Food fortification and maternal, infant and young-child nutrition are the focus of the partnership.

Mother, child and early care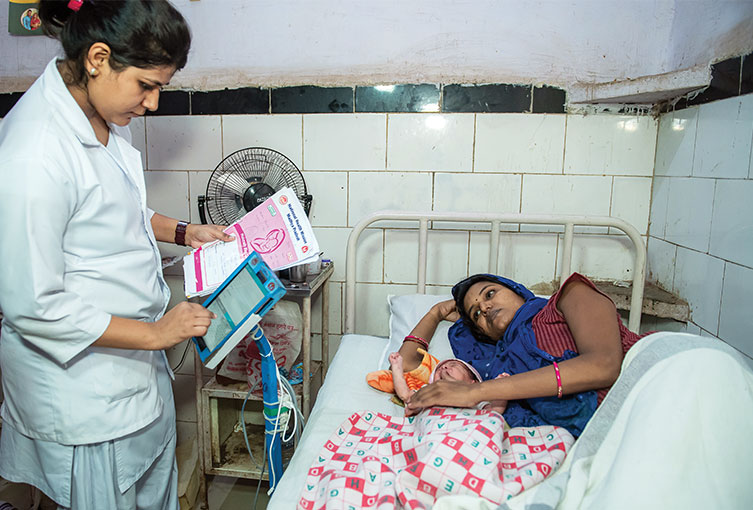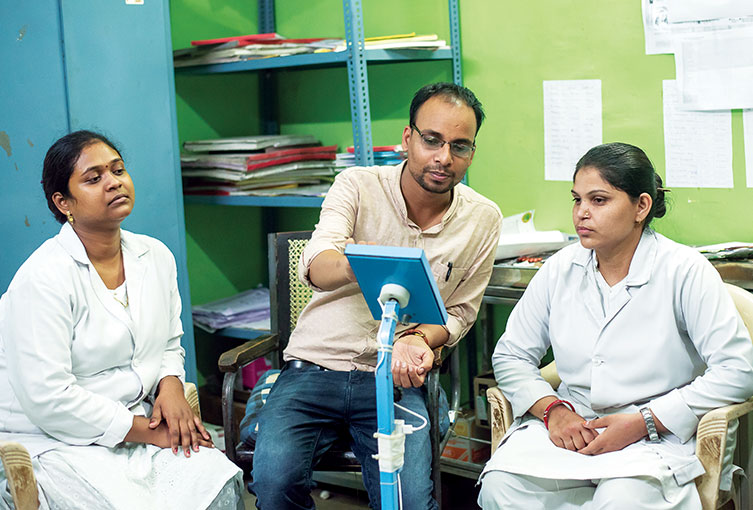 A partnership involving the Bill and Melinda Gates Foundation, MSD for Mothers, Reliance Foundation, the United States Agency for International Development and the Tata Trusts, ASMAN's overall objective was to reduce mortality among mothers and newborns by building on governmental efforts, training service providers and by employing technology solutions. The initiative, which unfolded over the 2017-20 period, covered 81 public health centres in Madhya Pradesh and Rajasthan. 

Water way in sight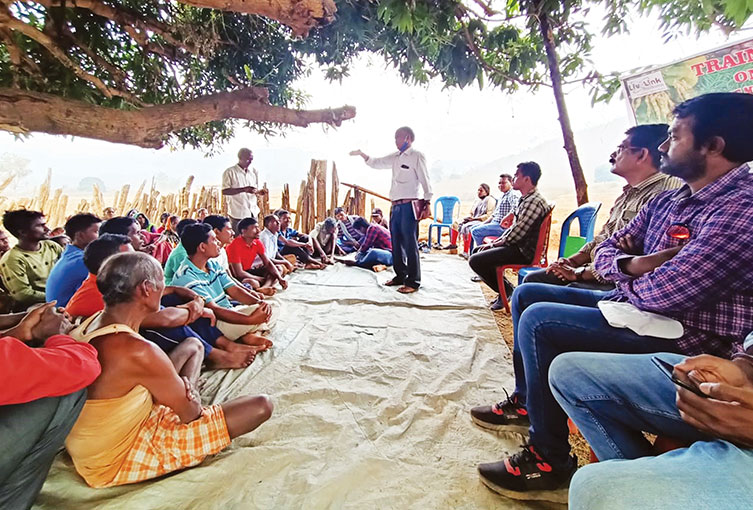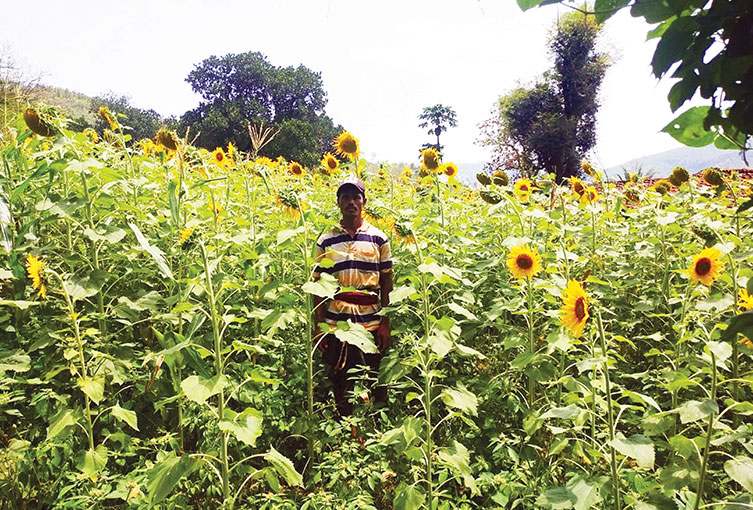 All the activities above are supported through a collaboration involving IndusInd Bank and the Tata Trusts in South Odisha to implement a springwater conservation and management project. 
An improved harvest ahead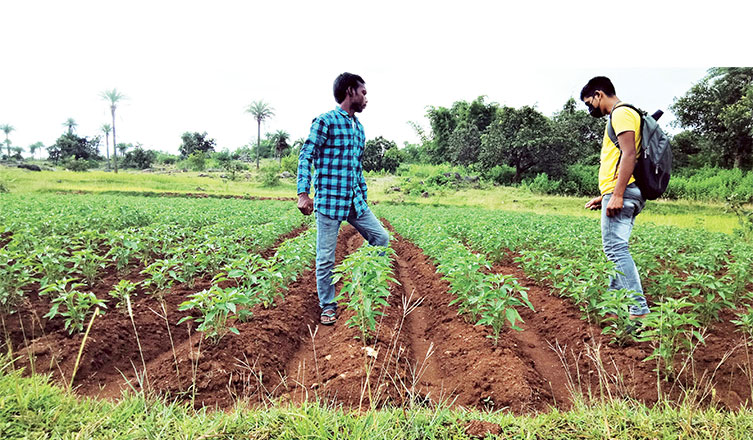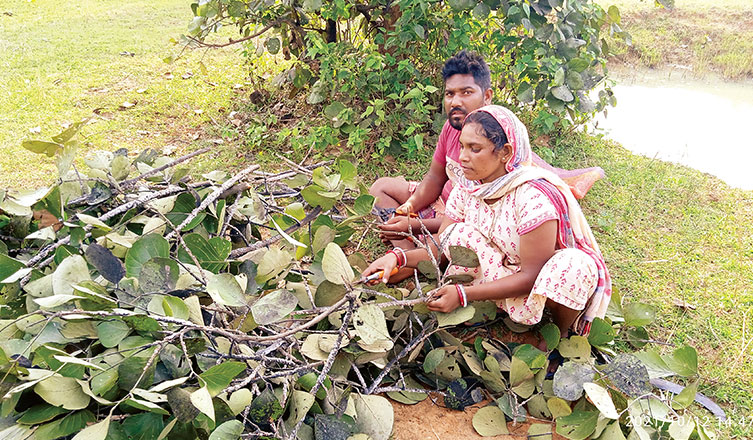 The above are two parts of a partnership between HDFC Bank, the Tata Trusts and others to extend the Lakhpati Kisan programme and cover an additional 16,600 families in the states of Gujarat, Jharkhand, Maharashtra, Odisha, Rajasthan and Uttarakhand. Kicked off in January 2021, the programme will build on what has been achieved thus far through Lakhpati Kisan, which has reached more than 1 million people in 21 Indian states and increased their incomes through agriculture and allied activities.
—Philip Chacko and Gayatri Kamath