January 2022 | 1706 words | 6-minute read
Programme design and processes, choice of development themes and all-round excellence in execution are all important in achieving social uplift objectives. At least as important, is implementation on the ground and this is a responsibility that rests primarily with the many thousands of NGOs enabling countless underserved people in India improve their wellbeing and that of the communities they belong to.
Working to effect social change on the ground is a tough task, particularly in the country's rural reaches, and it requires attributes of a high order: dedication, knowledge, perseverance and, not least, an acute understanding of the cultural context in which communities live. For the personnel of the NGOs partnering the Tata Trusts, these qualities are essential to ensure the success of social development programmes they help implement.
Putting up with difficult conditions, sacrificing personal comforts and dealing with challenges, both expected and unexpected, are part and parcel of life at an NGO. Compensation for the labour expended is a squeeze, given the scarcity of funds in the sector and staff salaries are often less than ideal. The gratification, however, comes from seeing, firsthand, the benefits accruing to communities in huge need of support.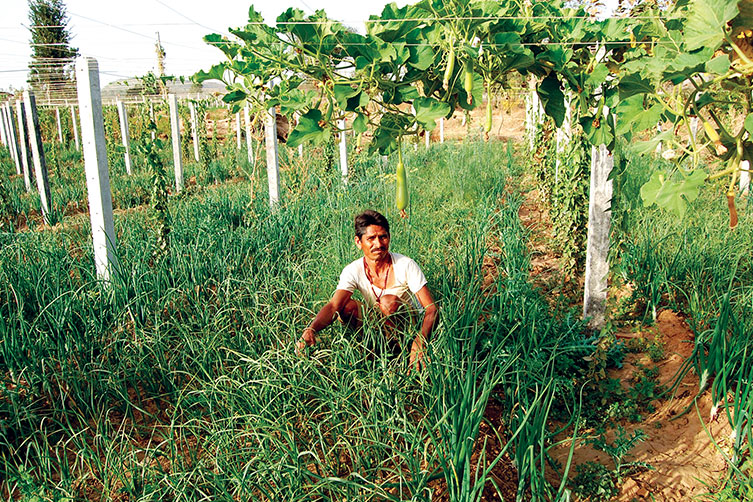 Ground reality
The advantages NGOs bring to the implementation table are manifold:

Deep roots in the community

An understanding of cultural contexts

Getting feedback from target groups

Being convergence agents in social development

Providing eyes and feet in the field
From the perspective of the Trusts, partnerships with NGOs remain a critical component despite a tilt in recent years towards direct implementation of projects. "We continue to fund many NGOs, especially those working in places where our presence on the ground is thin," says Malavika Chauhan, head, rural upliftment, at the Trusts. "They bring diversity and a bank of knowledge into the system. They add tremendous value to what we are doing."
Getting partner NGOs aligned to the strategy of the Trusts is vital, as is providing them with the requisite guidance and skills. "We need these partners because we cannot possibly have our own staff at every project site; we cannot reach the scale we hope to achieve on our own," adds Ms Chauhan. "We train our NGO partners to become more knowledgeable and professional, and then they can be our hands on the ground."
NGOs may not set the agenda in development initiatives but they are crucial to their success, says Rajan Sankar, programme director for nutrition at the Trusts. "They understand ground realities and how the system functions at the village and district levels," he says. "They are the agents who bring about convergence, and everybody in the country depends on them for implementation, from the Trusts to the United Nations."
Key stakeholder
The Trusts have, over the nearly 130 years of their existence, worked with more NGOs and nonprofits perhaps than any other Indian philanthropic institution. "We have always seen our NGO partners as key stakeholders in the larger, social development process," says Amrita Patwardhan, head, education, at the Trusts. "We have always worked closely with NGOs and we are increasingly co-designing programmes with them."
Notwithstanding the many advantages NGOs deliver, the outlook does not appear too promising for them. Regulatory roadblocks, restricted funding, lack of capacity building and stymied organisational growth — not to mention the pandemic — are undermining India's NGOs to a considerable extent. That is a loss for the country's social sector.
(A report published by the Bridgespan Group in March 2021 states that 83% of the 388 Indian NGOs it surveyed in the aftermath of the first Covid wave, were struggling to stay afloat, and that more than half of them are in serious financial distress. "Our research revealed a clear pattern of chronic underfunding, leading to severe financial stress [for NGOs]", the report said, adding that this "acts as a brake on their ability to … reach more communities and individuals in need.")
"It's always difficult to find an NGO partner capable of delivering precisely up to expectations," says HSD Srinivas, project director for health at the Trusts. "Philanthropies and donors are not inclined to fund the non-programme expenditure of NGOs, and this places the latter at a disadvantage. But you have to give these people a certain amount of leeway. Relationship building and the nurturing of partnerships take quite a bit of time. It cannot always be one plus one equals two."
Learning's the change agent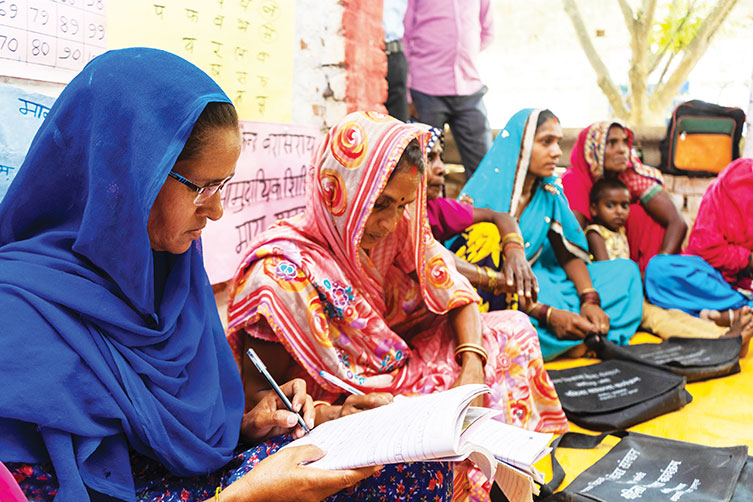 Women at a literacy centre in the Pratapgarh district of Uttar Pradesh that was established through a collaboration between the Tata Trusts and the nonprofit, Nirantar (above).
Children at a book fest supported by the Tata Trusts' Parag initiative in the Dausa district of Rajasthan (below).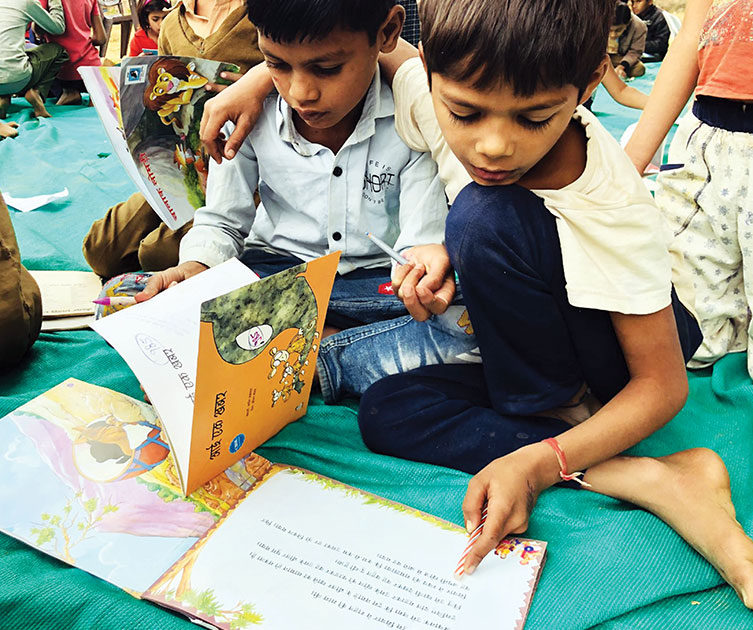 Parag has developed a wealth of literature to promote reading among underprivileged children, joining hands with NGOs like Eklavya, which has a network of education centres in Madhya Pradesh, and the Bhopalbased Ektara, which has set up an academy to train illustrators for children's books.
Rural health in the crosshairs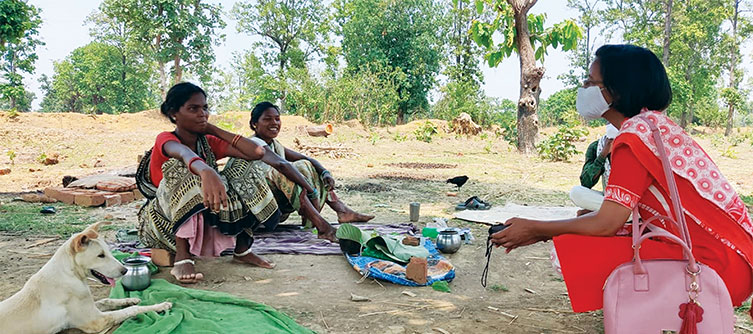 The Tata Trusts have been a steadfast supporter of Jan Swasthya Sahyog (JSS), a nonprofit that has been providing preventive and curative healthcare services to people from the tribal and rural areas of Bilaspur, in Chhattisgarh. JSS does this through a community health programme and a rural health setup that includes a hospital.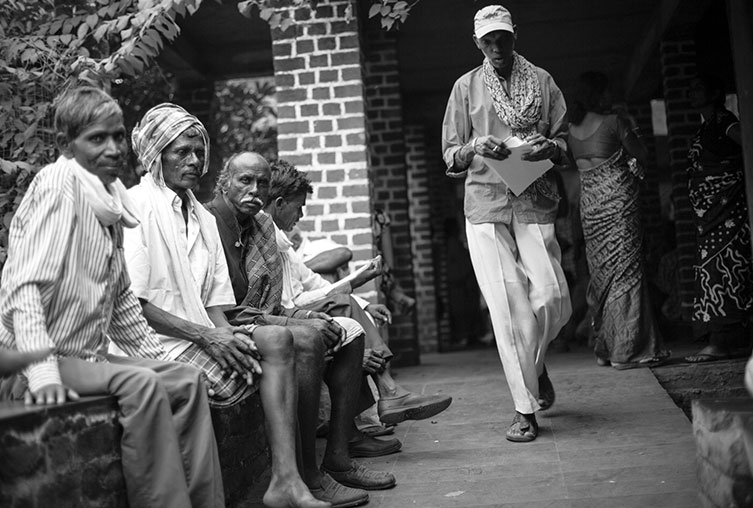 The wages of effort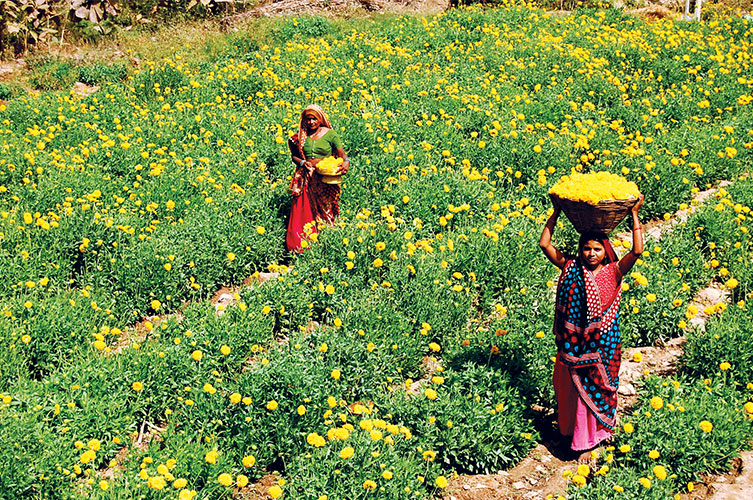 The Tata Trusts have been longstanding partners of the Sadguru Water and Development Foundation, which has been working since 1976 in the tribal areas of Gujarat, Rajasthan and Madhya Pradesh to improve the livelihood prospects of underserved communities.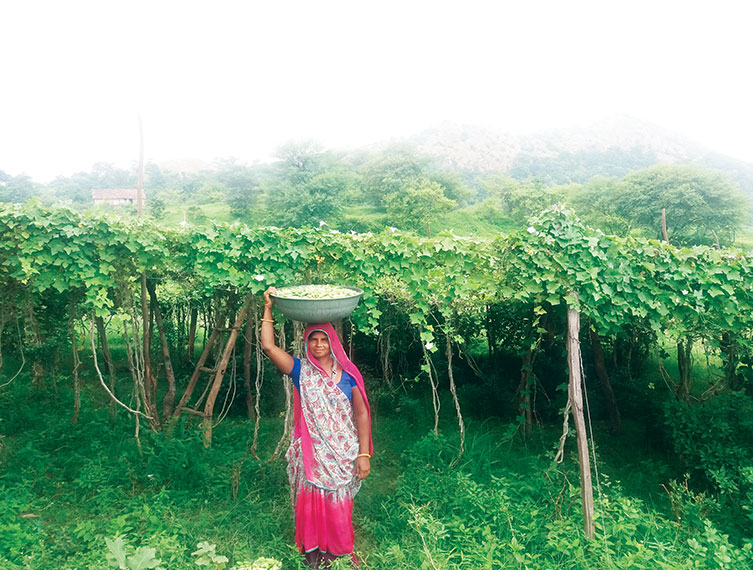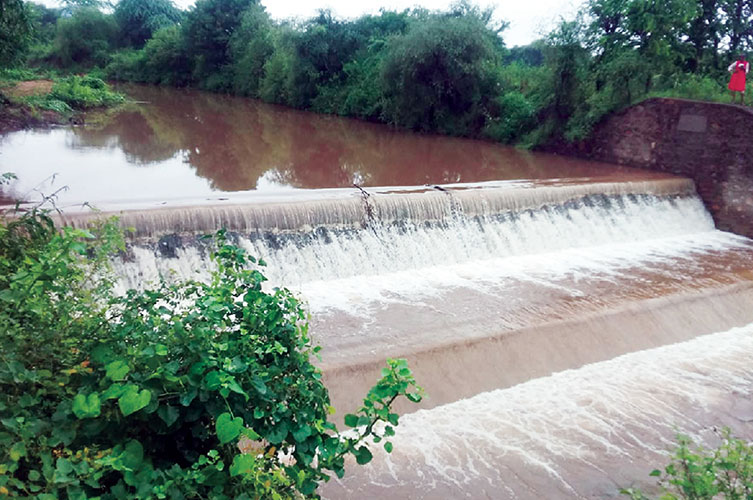 Much-needed nutrient push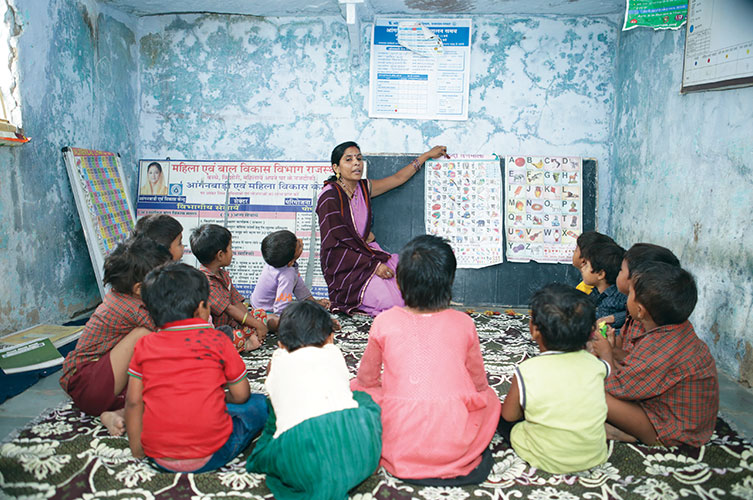 Many such efforts unfold in the Akshada programme, a partnership between the Antara Foundation, the Tata Trusts and the Rajasthan government. The Antara Foundation, an NGO, has reached more than 11 million women and children through a clutch of projects that address infant mortality, maternal mortality and malnutrition in Rajasthan. The Foundation has sought out and secured solutions in antenatal and newborn care, as well as child nutrition.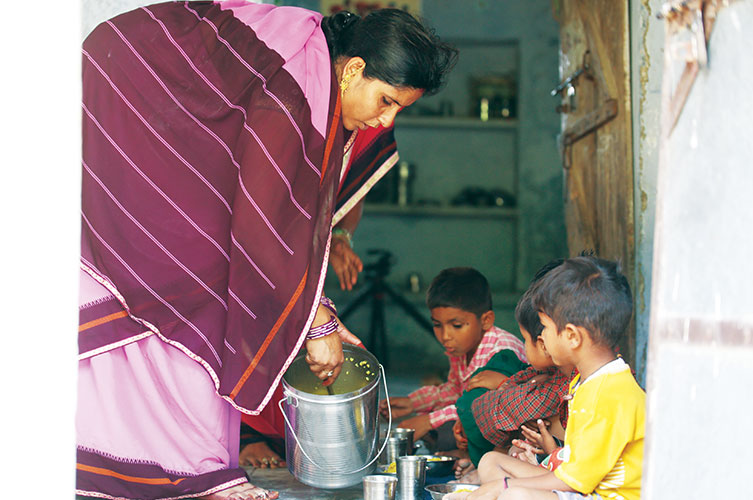 —Philip Chacko and Gayatri Kamath