July 2022 | 795 words | 3-minute read
Forty-eight home chefs across 17 tribes from nine states and one union territory cooked up a culinary storm at the eighth edition of Samvaad in 2021.
On the menu: Kakra bata (roasted crab chutney) of the Kodas; hau (red ant chutney) of the Hos; jill pithe (a bread made with meat) of the Santhals; kalale palya fish sambaar of the Veta Kurumbas and Genukurumbas; tokaka khisarkhay (chicken curry cooked with alkaline and seasonal vegetables) of the Rabhas; narji oma (pork-based gravy dish featuring dried jute leaves) and nafam (a fermented pea and onion chutney with fish) of the Bodos; ghum roti (a rice and lentil-based bread) of the Bhumijs; ka wang shet tyndong (yam preparation with basil leaves) of the Bhois. 
This pan-India tribal conclave organised by Tata Steel Foundation is fast growing as an ecosystem for dialogue, discussion and celebration among tribes from across the country. And their cuisines have emerged as a key element of this.
Communitarianism is at the core of tribalism, and it manifests in the way food is cooked, served and eaten, and how feeding others in the community is a joy to those who cook the food. These are intrinsic to a tribe's identity. Therefore, any work in this area cannot ignore their cuisines. Through Samvaad, we try to define the culinary heritage of each tribe uniquely in an attempt to bring to the fore their cultural, nutritional and economic significance.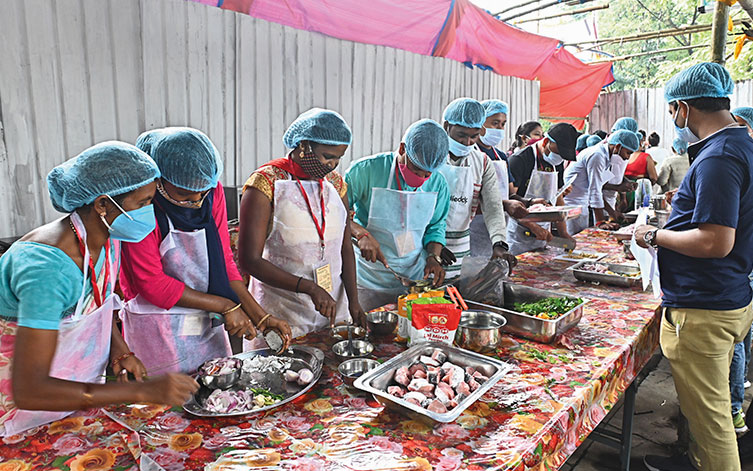 Telling untold stories
The objectives of the Tribal Cuisine programme are two-fold. First is to appreciate and disseminate the significance of these cuisines to the world.
Our diluted food systems have caused multiple burdens, ranging from malnutrition to obesity, which are conditions favourable for emerging non-communicable diseases. These not only impair demographic dividend, growth and productivity but also increase the burden of diseases. In contrast, tribal communities cook with local ingredients that are not only nutritional but often medicinal. Their food system is dependent on dryland agriculture, forests, common property, water resources, and biodiversity. It is important to recognise that traditional pure lines are required to be preserved even for developing hybrid varieties with desirable traits.
Our spotlight on what is ordinary to them but holds extraordinary importance is one of the achievements of Samvaad so far.
This year, the conclave scaled up several notches through cooking experiences with tribal home chefs, curated meals, and online food delivery in collaboration with restaurant aggregator Zomato. We even roped in food influencers to tell the unique stories of tribal delicacies, which continue to stay hidden in jungles and tiny villages in remote corners of the country.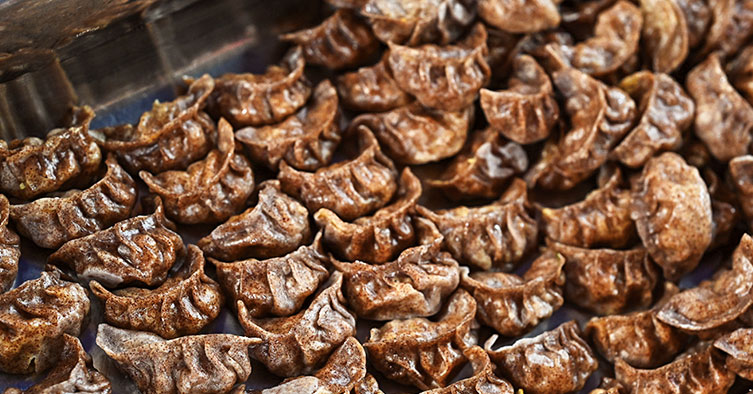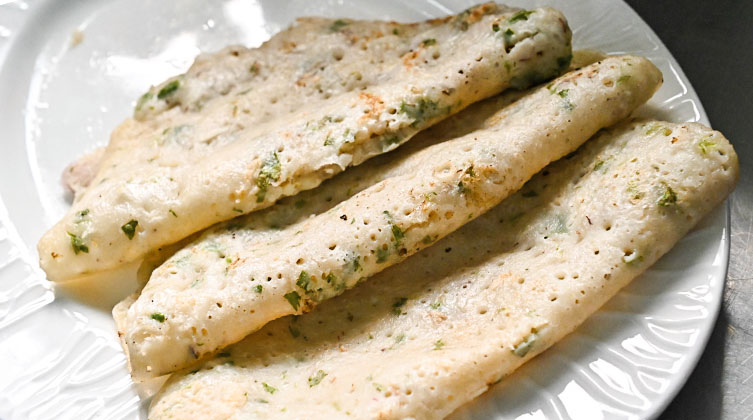 Turning stories into sustenance
The programme's second objective is to build a tribal cuisine-led entrepreneurship ecosystem across the country. Though at a nascent stage, it is indisputable that participating tribes have begun to view their food — the central theme of Samvaad 2021 — as a tool to reimagine a future that could enable long-term change. Young tribal entrepreneurs like Dwipanita Rabha from the Rabha tribe of Assam or Pyndaplang Walang from the Khasi tribe of Meghalaya have already set up start-ups that are taking their cuisines to urban areas and serving as a source of livelihood. And many are set to follow.
In addition, the programme is helping create women leaders among the communities through initiatives geared towards improving their lives and livelihoods, exposure visits, and awareness and capacity building workshops. It facilitates acceptance of the fact that women play a vital role in community affairs, particularly in the achievement of community security, development and progress.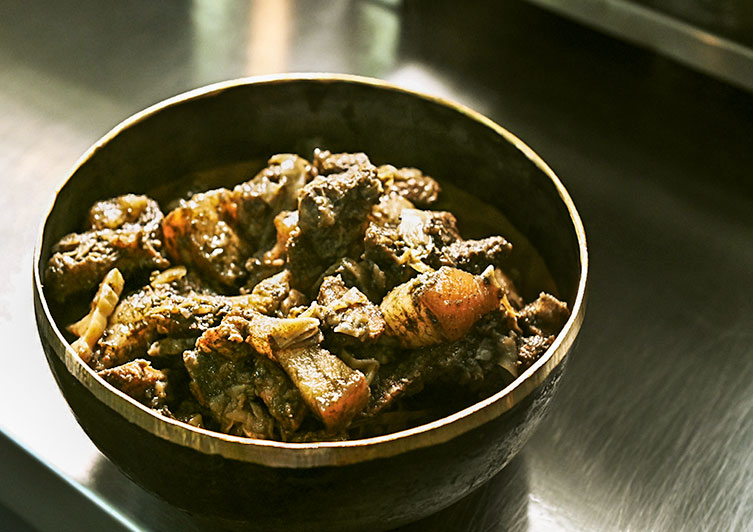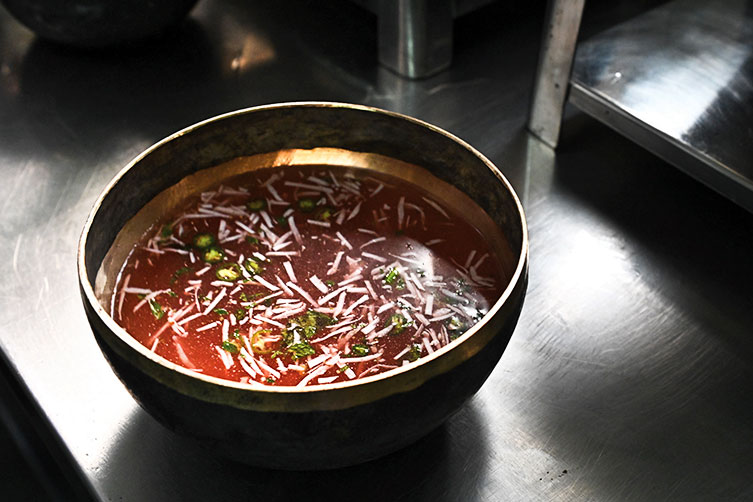 Nourishing coming generations
In the coming years, Samvaad aims to bolster the Tribal Cuisine programme through mentorships and capacity building, innovative dissemination and popularisation of tribal delicacies, creation of platforms to converge home cooks and the world population, and support to research for documenting their narratives in the form of academic content.
In fact, this time, two recipients of the Samvaad Fellowship, which provides critical gap funding, were chosen for their focus on tribal food. Makas Babison from the Chothe tribe of Manipur will work towards documenting and conserving the Chothe indigenous cuisine with its customary relevance. Tokalo Leeladhar from the Chenchu tribe of Telengana aims to identify their food and go back to the roots to make sure next generations consume the same food and live a healthy life.
Cuisines carry entire cultures within them. Understanding them, embracing them, and creating space for them to flourish will only make the world a better place for all of us.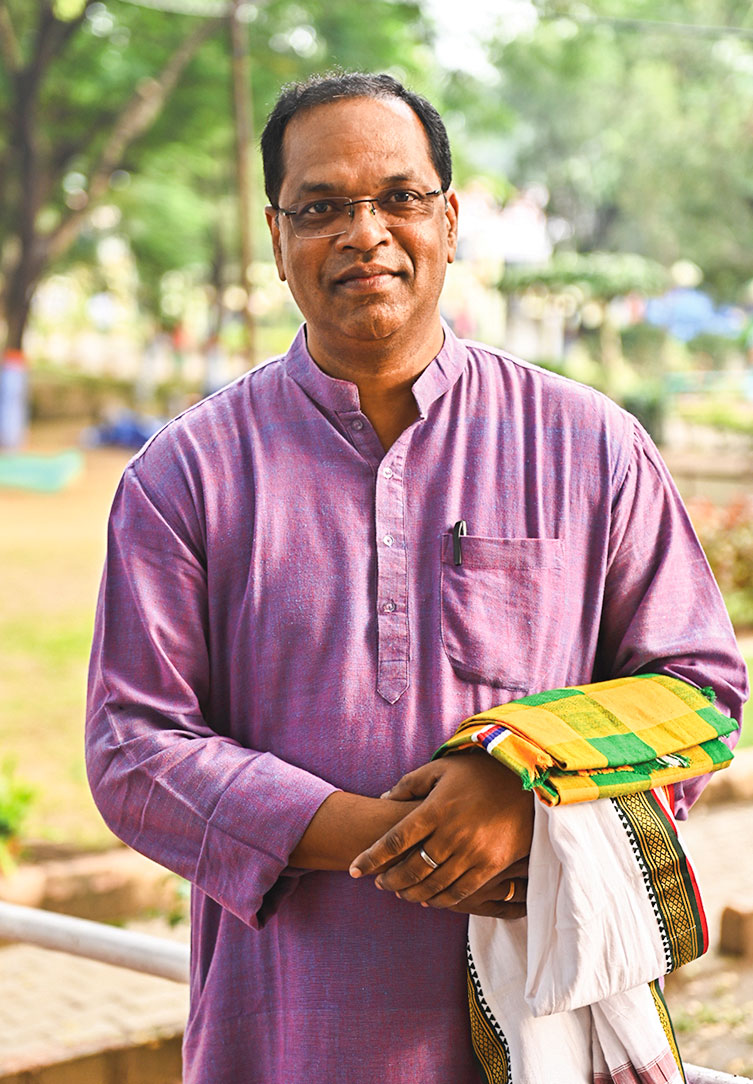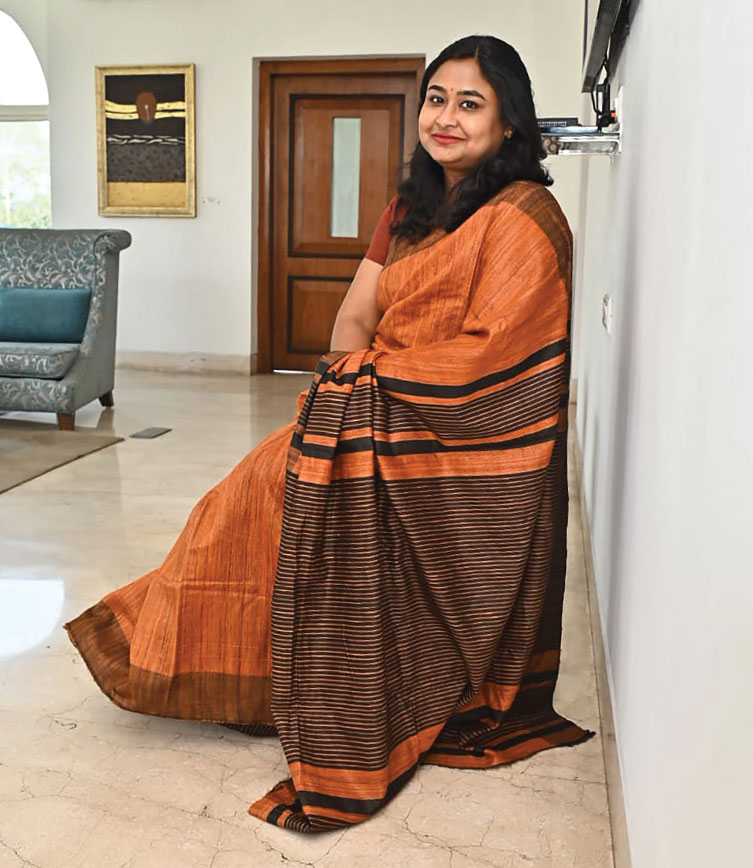 The authors are Jiren Xavier Topno, head, Tribal Culture, Tata Steel, and Sreya Ganguly, an HR executive at Tata Steel Foundation, who helms the Tribal Cuisine programme at Samvaad.