September 2021 | 1290 words | 5-minute read
The Grameen Bank established in Bangladesh in 1983, to disburse small loans to impoverished people — a majority of them women — to help them carve a better life is, perhaps, one of the earliest examples of a social enterprise.
In the Tata group, Jamsetji Tata, the Founder of the Tata group, exemplified selflessness in the business world by setting up the JN Tata Endowment for the higher education of Indians in 1892. Over the years, several Tata companies have been focusing on the social business initiative, which is designed for and defined by its social purpose — education, healthcare, nutrition, and so forth. The profits from social entrepreneurship are ploughed back into society to make a positive difference, to do more good.
To promote sustainable ideas that nurture the social sector, Tata Sons in association with the Indian Institute of Management Calcutta (IIMC) started the Tata Social Enterprise Challenge in 2012. The competition aims to encourage young social entrepreneurs to bring their innovative spirit to bear upon a social challenge.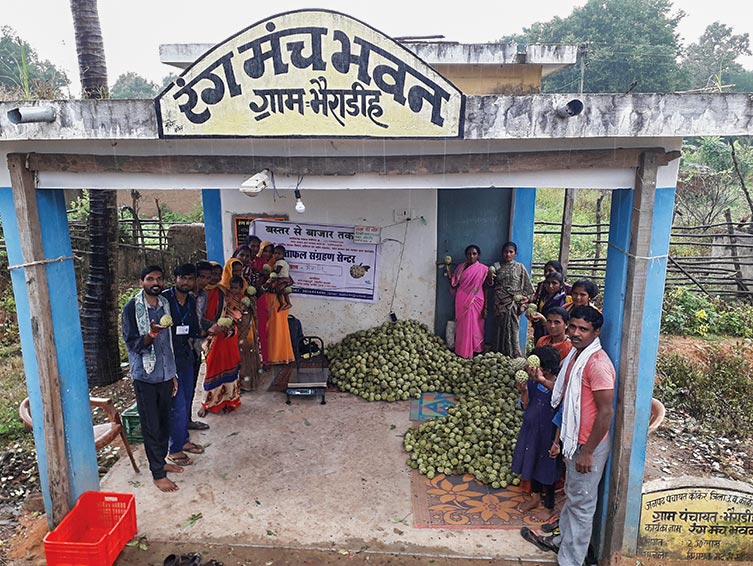 Atul Agrawal, senior vice president — Corporate Brand and Marketing, Tata Services, says, "At Tata Sons, we undertake and sponsor initiatives that are aligned to the core values of the Tata brand — Pioneering, Excellence and Serving the community. In keeping with Jamsetji Tata's pioneering spirit and community-centric philosophy, and mindful of the potential energy of young India, we entered into this unique industry-academia partnership to support and nurture promising early-stage social enterprises, seeking to create measurable, scalable and sustainable impact."
IIMC subsequently set up the IIM Calcutta Innovation Park (IIMCIP) to serve as the implementation partner of the Tata Social Enterprise Challenge programme. IIMCIP nurtures and supports social enterprises and works towards developing the entrepreneurial ecosystem in India. Each year IIMCIP manages the logistics of the Challenge and organises 'Thinking Social' seminars, inviting reputed social entrepreneurs to inspire students to consider social entrepreneurship as a career option.
According to Gaurav Kapoor, chief business officer, IIMCIP, "The intent behind the Tata Social Enterprise Challenge is to plant the idea of social entrepreneurship in young minds and remind them that the country needs them."
Small beginnings
In the initial years, the programme primarily aimed at making students aware of social entrepreneurship and encouraging them to think about innovative ways in which to solve the problems confronting the nation. "The programme holds a lot of value and potential to create meaningful impact. We wanted to promote social entrepreneurship as a career option to students," says Mr Kapoor.
From a contest for students to its current avatar, the Tata Social Enterprise Challenge has evolved over the years. As the competition started becoming more popular, it was time to take the Challenge beyond the boundaries of IIMC by opening it to social entrepreneurs across the nation.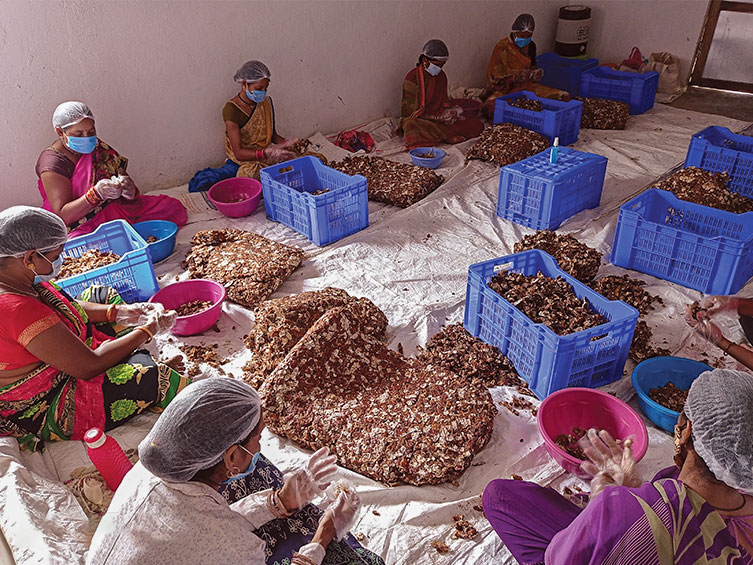 A worthy challenge
IIMCIP has established a seed fund corpus this year to which the Tata group has made a contribution of Rs 25 lakh. Tata Sons has committed to contribute funds, for a three-year period, towards this rotating seed fund corpus. It is also being supported by IIM Calcutta Innovation Park; Social Alpha, an accelerator which supports early stage social enterprises leveraging its three-pronged approach of innovation, incubation and investment; Sangam Ventures, a seed and early stage venture fund; Upaya Social Ventures, which aims at creating dignified jobs for vulnerable communities; and Ekcle Ventures, which supports early stage enterprises with high growth and scalable business models.
Teams qualifying for the semi-finals of the Tata Social Enterprise Challenge will be eligible to pitch their enterprise to the Tata Social Enterprise Challenge Seed Corpus Investment Committee and other impact investors supporting the programme. The finalists also separately get a chance to pitch for incubation at IIMCIP.
Winning ideas

Bastar se Bazar Tak from Chhattisgarh (Winner, awarded Rs 2.5 lakh prize money; also recipient of Rs 25 lakh and Rs 5 lakh of seed funding from Tata Sons and IIMCIP, respectively): The enterprise aims to enhance the livelihoods of tribals from the Bastar region of Chhattisgarh by facilitating a market for their forest produce at a fair price.
AC Biode from Cambridge/UK (1st runners-up, awarded Rs 2 lakh): The enterprise is solving the problem of waste segregation. Their patented chemical recycling machines process organic waste mixed with plastic to produce pure carbon using a catalyst called 'plastalyst'. This carbon can be used to produce bioplastics, thereby creating a circular economy for the growing bioplastics market.
Innaumation Medical Devices from Bengaluru and Vizag (2nd runners-up, awarded Rs 1.50 lakh): This enterprise has developed the AUM voice prosthesis that aids in voice restoration for throat cancer patients at a very low cost.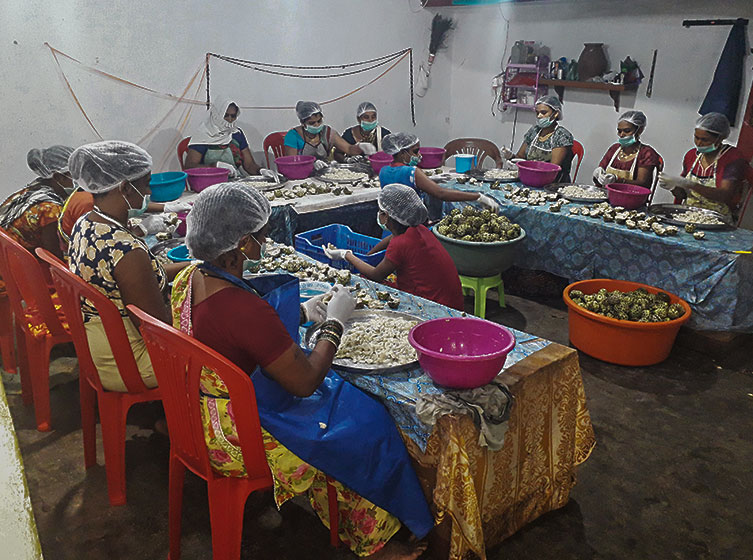 The seed fund winners will receive incubation support from IIMCIP on aspects such as market linkages, connections with investors, potential partners, and specific mentoring, help with statutory compliances, and capacity building which includes formulating the business plan, devising the go-to-market strategy and pitch preparation.
Growing in strength
The Tata Social Enterprise Challenge, now in its ninth year, comes with a combined prize money of Rs 6 lakh for the top three teams. This year's theme was 'Social for Local — Social Entrepreneurship for self-reliant India'. The ventures were judged on five parameters: social impact, innovation, business model, revenue and sustainability, and leadership and teamwork.
This year's edition received 3076 applications, in areas such as agriculture, food and dairy, healthcare, education, technology development, handicrafts, IT sector, housing, energy, water and sanitation, microfinance and financial inclusion. Of these, around 100 teams were invited to participate across 5 India regional rounds and 1 international. Subsequently, based on business plan presentations, 24 teams from the regional rounds made it to the semi-finals; of these, 12 teams were invited to compete in the finals.
Each year the Challenge comes to a close with a Social Entrepreneurship Summit. The Tata Social Enterprise Challenge Grand Finale & Summit 2020-2021 was held virtually on May 15, 2021. This year also, the Tata Social Enterprise Challenge grand finale was graced by several distinguished social entrepreneurs and personalities like N Srinath, CEO, Tata Trusts; Dr Harish Hande, founder, SELCO; Anshu Gupta, founder, Goonj; Shamlu Dudeja and Malika Dudeja Varma, founders, Self Help Enterprise (SHE), and Balaji Ganapathy, chief responsibility officer & global head – CSR, Tata Consultancy Services, among others. These speakers shared their vision on this year's theme.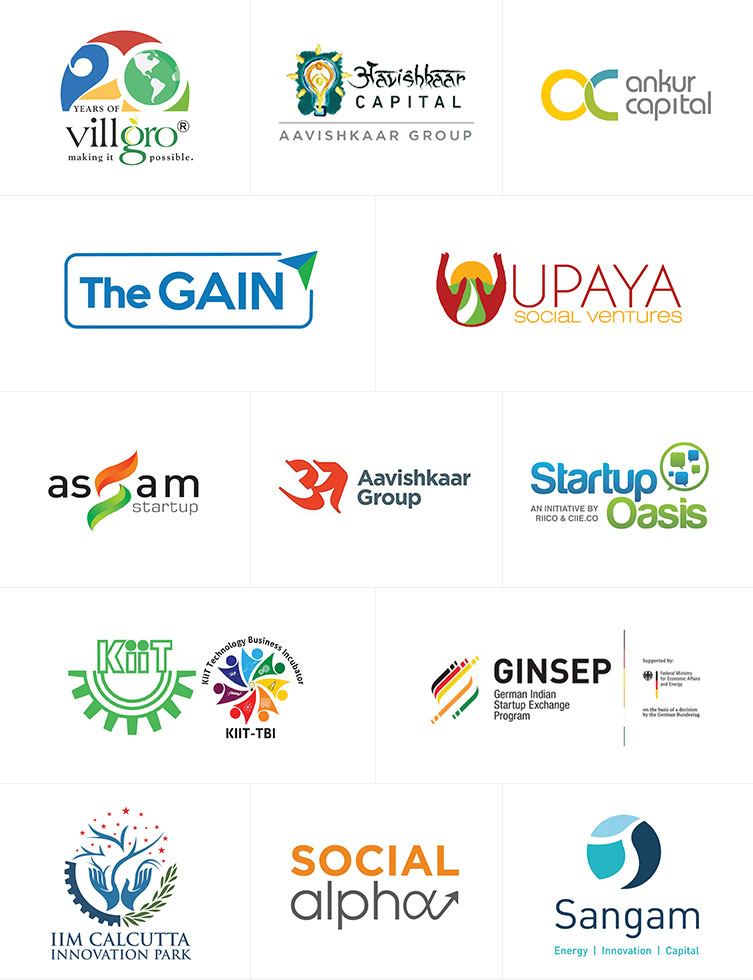 The tremendous response to the Challenge suggests that the entrepreneurial spirit thrives in the country, and social entrepreneurs aspire to make a difference in society by integrating their organisations into the social fabric.
Social enterprises don't revel in the ecosystem that purely profit-oriented enterprises enjoy. Mr Kapoor says, "Social enterprises are not seen in the same light as mainstream businesses; they find it challenging to receive funding and support."
Even as a new breed of impact investors is appearing on the horizon, their ecosystem is still in a nascent stage. In such an environment, the Tata Social Enterprise Challenge fills a crucial need, for it endeavours to create an ecosystem where social enterprises can flourish. "Through this initiative, we hope to provide a platform for emerging social entrepreneurs who want to create a positive, measurable social and environmental impact and are on a mission to find solutions for real world problems," says Mr Agrawal, adding, "Next year will be the 10th edition of the Tata Social Enterprise Challenge, and we hope to leverage the learnings and foundation built over the past decade to scale up the programme further, both in terms of reach and impact."
—Cynthia Rodrigues
For more details and updates on the Tata Social Enterprise Challenge, please log on to www.tatasechallenge.org