April 2022 | 1230 words | 5-minute read
The game of wrestling is at the heart of India. Long before cricket captured the nation's interest, wrestlers were idealised for pushing their bodies to the limit. Wrestling on mud patches in akharas across the land under the guidance of revered gurus was more than a sport; it was a much-revered tradition that defined families and clans, intrinsic to Indian culture.
When Tata Motors decided to back a sport, there could have been no better choice than wrestling. UT Ramprasad, head, Marketing Communication, Commercial Vehicles Business Unit (CVBU), Tata Motors, says, "There is no language like sports. It transcends barriers of caste, creed, income and geography. In keeping with our philosophy of 'Connecting Aspirations', it made sense to take up the cause of wrestling in collaboration with the Wrestling Federation of India (WFI)."
The sport struck a chord with the company's stakeholders, particularly its core target audience residing in semi-urban and rural areas. It was a perfect brand fit for a homegrown vehicle brand.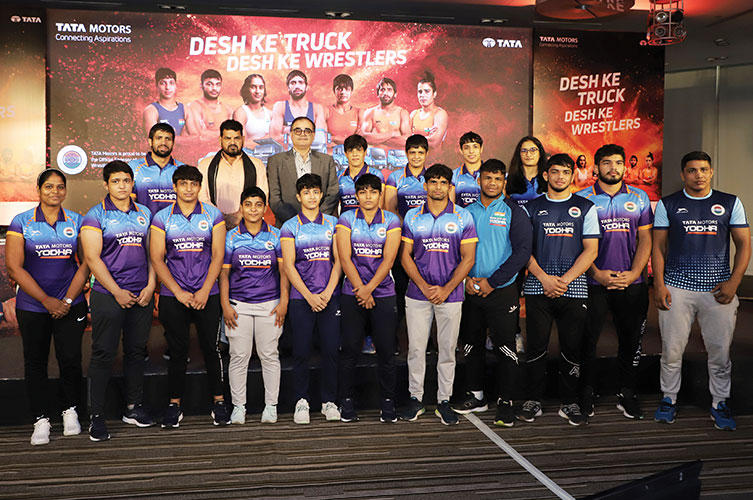 Even eagles need a push
Independent India's first Olympic medal was a bronze won by Khashaba Jadhav at the 1952 Summer Olympics in Helsinki. The win was applauded by a grateful nation, but India's medal tally in wrestling competitions at subsequent events was scanty. Most wrestlers, used to playing in the muddy arena, were fazed by the professional mat at competitive tournaments.
While raw talent is a given for anyone wanting to make it big in wrestling on the home turf, the story is different at global wrestling competitions, where technique, style and a quest for excellence, bolstered by science, technology and modern medicine are at play.
Even eagles need a push, they say. The value of that push is evident in the performance of Ravi Dahiya and Bajrang Punia, who won a silver and bronze, respectively, for India at the recent Tokyo Olympics.
Dahiya, Punia and other wrestlers who represented India at the Olympics benefitted from the ecosystem created by Tata Motors' association with WFI. The two organisations are ensuring that young talented wrestlers or yodhas (warriors) are groomed well, to transform their aspirations into success.
The company recently expressed its appreciation of the Olympic yodhas by gifting each of them a Tata Yodha pick-up.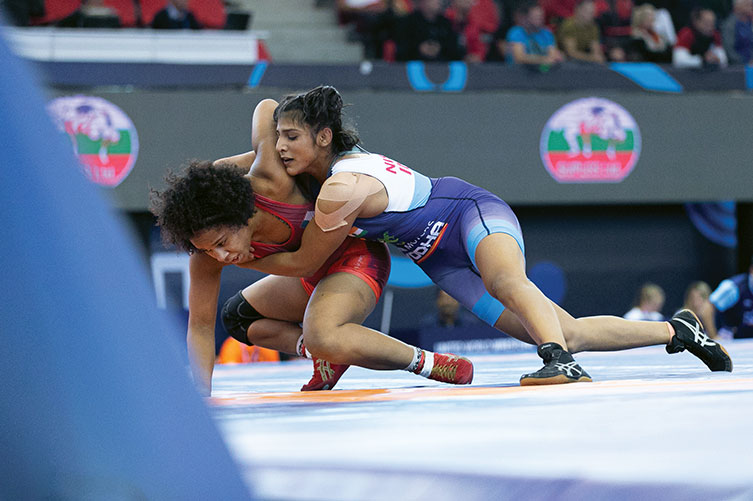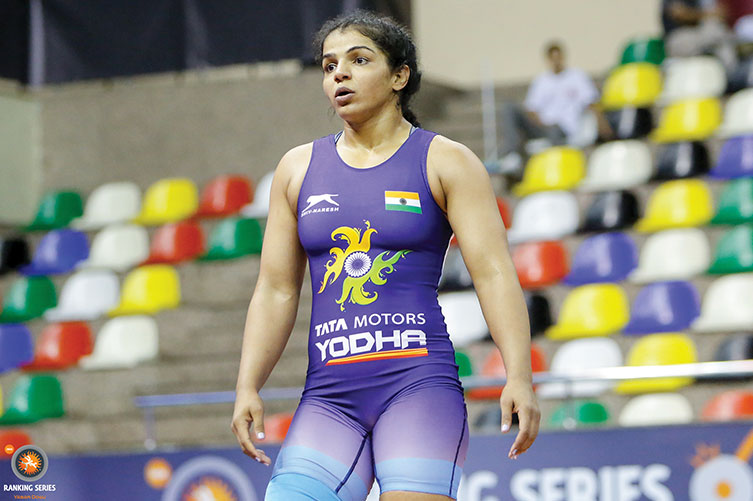 The Tata touch
The WFI's dream of vaulting up the sport to the big league was a resource-intensive endeavour, and the federation was looking for a title sponsor. In 2018, Tata Motors became the principal sponsor of Indian Wrestling, a first for any sport other than cricket. Other firsts: the national team jerseys sported the brand logo and elite athletes received retainerships. Thanks to the sponsorship, WFI became self-sufficient, taking wrestling a step closer to turning professional.
But Tata Motors wasn't looking for an association as a sponsor alone. Taking a cue from its own range of commercial vehicles, hardwired for agility and endurance, the company expressed its commitment to supporting the cause of wrestling for the long haul. Mr Ramprasad says, "We genuinely wanted to make a difference, to build and encourage the sport and hone the talent and potential of our wrestlers." The company signed up as a development partner of Indian Wrestling.
The collaboration electrified the wrestling fraternity. Mr Ramprasad says, "It was the first time that a corporate had come on board as a permanent title sponsor for any Olympic sport. The support became a game changer, boosting the overall sporting ecosystem for wrestling that was dependent on government funds and occasionally on the largesse offered by public sector companies. We are currently in the 4th year of our association."
It's raining medals
2 Olympic medals in Tokyo 2021

7 wrestlers qualified for Olympics

5 medals at 2019 Senior World Championship

World Rankings Seniors: 5 wrestlers in World Top 5

2021 Asian Championships: 5 gold medals

Under 15 Cadet World Championship: From 8th in 2018 to No1 in 2021 (Boys)

Junior World Championship 2021: 11 medals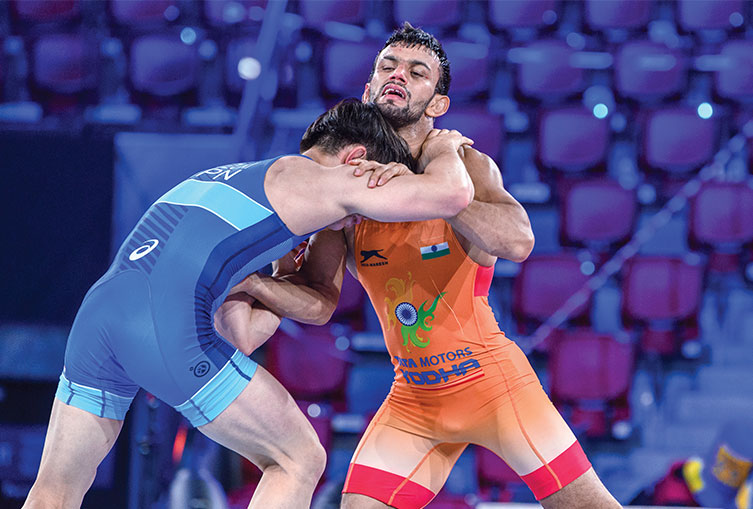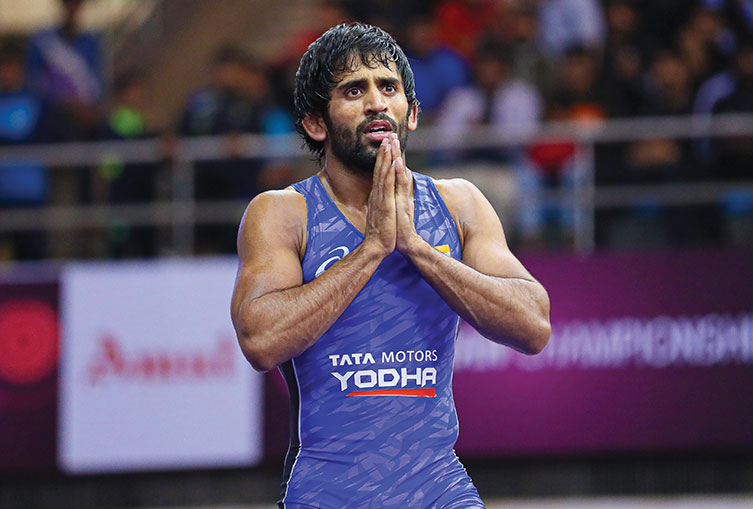 Ear to the ground
To take the sport to international standards, Tata Motors invited WFI wrestlers to understand their requirements, which centered around an ecosystem equipped with sports psychologists, nutritionists, trained coaches, and massage therapists, to name a few.
Subsequently, Tata Motors launched the Tata Motors Elite Wrestler Development Program that extended beyond brand association by ensuring that the needs of elite wrestlers were met, as well as junior wrestlers were groomed to be future champions.
One of the first steps was to chalk out a contract for wrestlers that clearly spelled out what the wrestlers could expect. The contract included an assured sum as stipend, education scholarships for 60 junior wrestlers, nutritional and dietary supplements, services of support staff, specialised coaching, fully sponsored foreign exposure trips, insurance against injuries, and provision of training equipment. Tata Motors would fully support 30 talented athletes identified by the WFI. Formalising the relationship went a long way in assuring wrestlers of the company's intent.
The signing up of four foreign coaches — Shako Bentinidis from Georgia, Kamal Maliko and Murad Gaidrov (Olympic medalist) from Russia, and Fanel Carp from France, all of whom are big names in the sport — confirmed that elite wrestlers would receive specialised attention and concentrate on leveraging their strengths. Driven by targets, the coaches honed their charges, thereby ensuring a continuous talent pipeline.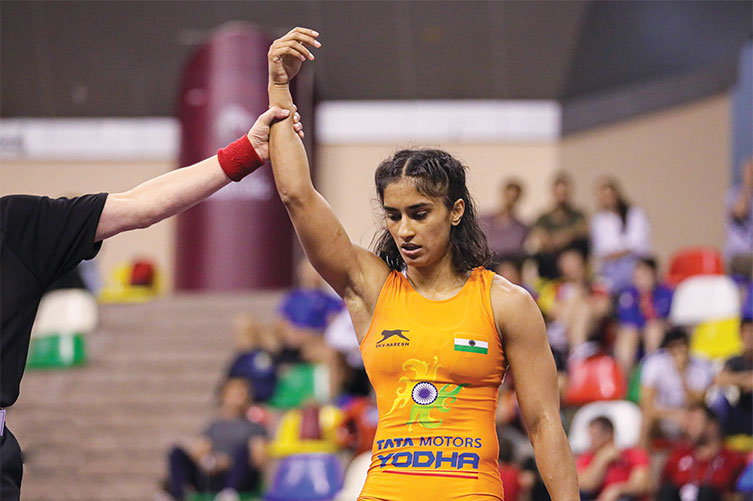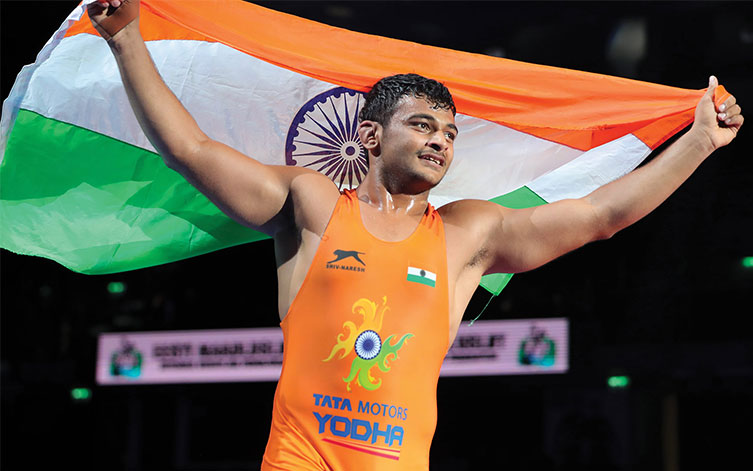 Winning glory
This focused training transformed the wrestlers, infusing in them a winner's mindset and a thirst for self-improvement. Mr Ramprasad says, "India has started winning medals at several events such as the Junior World Championship and the Under-23 World Championship. The Cadet Wrestling Team won its first title at the World Championship. In the last three years, our yodhas have won more than 40 medals at international competitions. Our champions are slowly rising up to their potential."
The programmes continued unabated during the pandemic, assuring wrestlers that their needs were being looked after. Having started with the end-goal of the Tokyo Olympics, the team is now being groomed for the Paris Olympics in 2024.
The upcoming Tata Motors Commercial Vehicle Training Academy for Wrestling — work for which has been delayed due to the pandemic — in Delhi will house the complete infrastructure for Indian wrestling talent to thrive.
Meanwhile, Tata Motors-WFI are partnering with the government of Uttar Pradesh to take over a government facility in Noida for training wrestling talent. At the WFI-Tata Motors Training Centre, slated to start operations in March 2022, 30 boys and girls will be selected to receive coaching from the best trainers, a privilege earlier reserved only for elite athletes.
Mr Ramprasad says, "Today any talented wrestler can make it to the top of this programme. They don't need to depend on the local akhara chief or any influential person to make it to the top."
Tata Motors' purposeful support is bringing to the fore the talent of a number of wrestlers. Beyond the quest for sporting glory, the company's efforts will create a greater space for the sport of wrestling in the public mind. Mr Ramprasad says, "The more medals we win, the better it is for the sport. We are here to make Indian wrestling a superpower."
—Cynthia Rodrigues