December 2021 | 906 words | 3-minute read
When the English nature poet, William Wordsworth chanced upon the sight of daffodils in the pristine beauty and tranquility of the English countryside, he rejoiced in their 'jocund company'. Like Wordsworth, several other poets — PB Shelley, John Keats, Robert Frost, AE Housman, and others — have admired nature in all its manifestations and sought inspiration from it for penning verses.
It is often said only by existing in harmony with nature can humans experience true bliss. Outdoor activities in verdant surroundings can have a rejuvenating and therapeutic effect on the mind. A study in Scientific Reports — an open access journal that publishes original research from areas of natural sciences, medicine and engineering — states that spending just two hours a week in the lap of nature stimulates you in countless ways by releasing happy chemicals, sharpening the senses and lowering blood pressure. Another research by the Mental Health Foundation (UK's leading charity for mental health) confirmed how going outside for walks was one of the top pandemic-induced stress busters; almost 50 percent of the participants affirmed that connecting with nature was vital to their physical and mental well-being.
With 'Nature' declared as the theme for 2021 Mental Health Awareness Week, Land Rover UK (the United Kingdom), a brand of the automotive giant Jaguar Land Rover (JLR), decided to launch the 'Outspiration Hunt'.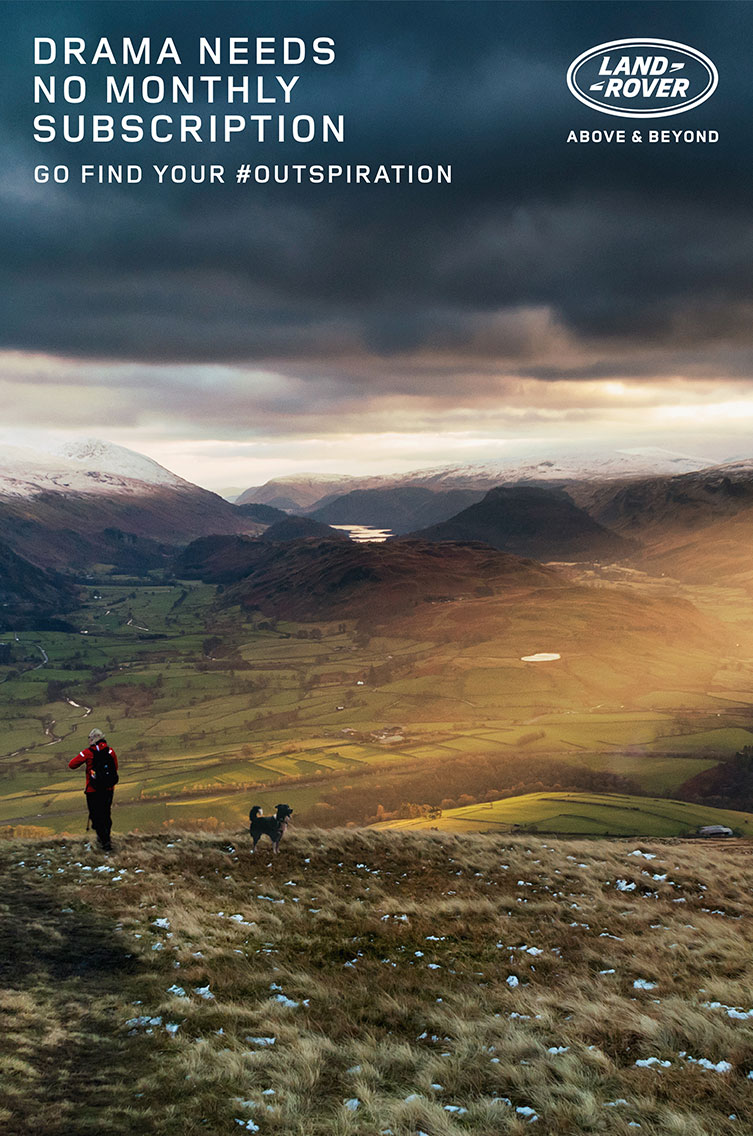 Digital nature connect
A digital treasure hunt developed by the Land Rover UK team, Outspiration Hunt aims to promote the significance of nature for well-being and good health. Through this competition — held in the week from May 29 to June 6, 2021, to include the bank holiday weekend and half term — Land Rover UK encouraged people to reconnect with nature and discover over 200 scenic and natural hotspots across England, Wales, Scotland, Isle of Man, and the Channel Islands.

"Land Rover has always stood for capability and adventure: Going wherever, whenever, whatever the weather and with some inspiration from #Outspiration, the British public could explore near or far like never before; and while there were plenty of prizes to be won in this competition — the real prize was the feeling of reconnecting with nature," said Anthony Bradbury, marketing director, JLR UK.

The team partnered with Landmrk, a digital platform, to create www.OutspirationHunt.com. The website enabled contestants to spotlight picturesque #Outspiration locations on a map, using the global positioning system while augmented reality (AR) was deployed to showcase UK's picturesque locations onto a map.
Those who fit the bill as 'explorer, family adventurer, serenity seeker or culture lover' — the four nameplate families of Land Rover — could embark on the adventure and win a prize.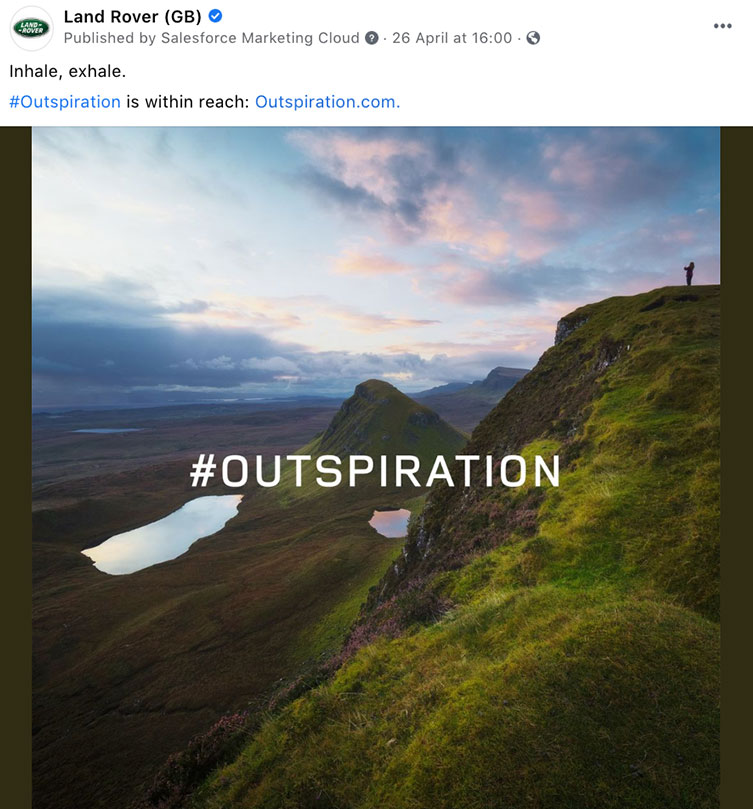 The Outspiration Experience
Registration: Participants visited www.OutspirationHunt.com and connected to the digital treasure hunt through Facebook, Google or Spotify.
Getting to the hotspots: The contestants studied the Outspiration map, chose a hotspot and travelled to it.
Entry into the competition: On reaching the hotspot, a content card popped up, providing information on the area and why it was selected as an #Outspiration locale. Through an AR experience, using phone cameras to move around, the contestants located the #Outspiration 'pin' at the hotspot.
Badge collection: Each pin was associated with a badge; contestants could collect 5 types of badges, namely peak, water, scenic, landmark and cultural, depending on the kind of location.
Social tagging: The contestants were encouraged to post pictures on social media using the tags —@LandRoverUK and #Outspiration.
Rewards: Each badge represented an entry into a prize draw where a total of up to £30,000 worth of prizes were won, including a luxury week-long adventure holiday in Scotland in a Land Rover; ten weekend road trips in a Land Rover, powered by the brand's affiliate rental service 'THE OUT'; plus a host of half-day experiences at a Land Rover Experience centre of choice around the UK.
For the love of the outdoors
The week-long Outspiration challenge was open to the British public while a separate competition was organised for employees. For the public, the Hunt was a competitive event with prizes to be won and participation was on individual basis. The week-long engagement drew interest from 7040 people of which 878 participated, exploring 162 hotspots.
For JLR employees the challenge turned out to be more of a team bonding and wellness activity. With most employees desk bound for a large part of the day, the motivation to get out and about as a team did wonders to their physical and mental well-being. Employees were not required to reach any hotspot but instead had to record their walks and outdoor exercise using fitness trackers, and collectively submit the distance they had covered as a team. In all, 98 employees participated, forming 11 teams, collectively covering 10,328 miles.
The 'Scrambled Legs' team from the Customer Experience Centre (CEC) at Whitley in Coventry, bagged the top spot followed by 'One Step Beyond' and 'Holy Walkamolie' in second and third place, respectively. The 10-member 'Scrambled Legs' team clocked 1,833.70 miles, while two of its members who led the team to victory tracked over 560 miles between them.
"We are a competitive bunch here at the UK CEC and we love to beat a metric. So, whilst winning was great, the icing on the cake was clocking those walking miles before, after and during lunch breaks to collectively contribute to the winning distance. Importantly, our team 'Scrambled Legs' lives on, and we still keep active and share our #Outspiration stories together!" says Paul Brittan, a team member.
—Farah Dada
Photographs: Land Rover UK