January 2019 | 1358 words | 5-minute read
Chef Sriram Aylur recollects that day in 2008 clearly. He was having lunch when he got a call from a friend that sent him rushing out to check the newspapers. He picked up a copy of the Evening Standard and rushed back to his restaurant at the Taj 51 Buckingham Gate Suites and Residences in London to share the moment with his team — Quilon had made it to the Michelin Star list of restaurants.
Quilon, known for its south-west coastal Indian cuisine, was the first Taj restaurant to earn the honour, which it has retained ever since.
Two years later, Chef Srijith Gopinathan joined the honour roll with a Michelin Star for the eponymous Campton Place at Taj Campton Place Hotel in San Francisco, which specialises in contemporary Californian-Indian cuisine.
The two chefs weigh in on the power and responsibility of the Michelin Star:
Being awarded the Michelin Star was something that happened naturally, almost without our knowledge.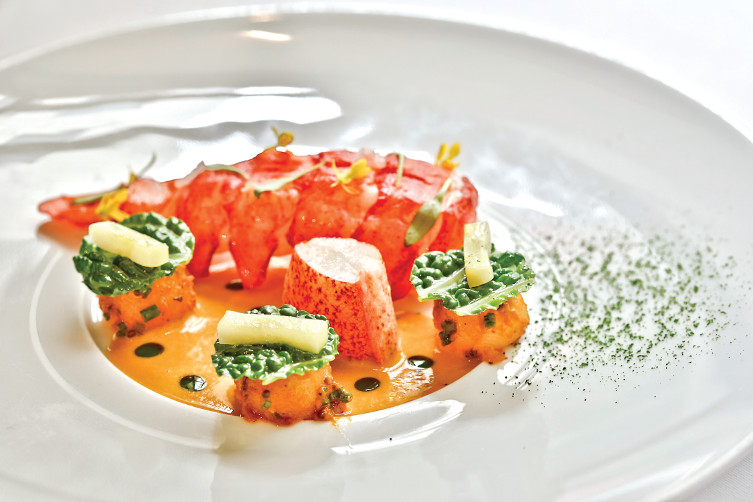 The beauty of the Michelin process is its strict confidentiality. Michelin Star inspectors, not one but several of them, visit the restaurant at different times, posing as guests. It is only after settling the bill of fare that an inspector may indicate his desire to meet the chef or the manager for an inspection of the kitchen, storeroom and other areas to assess the hygiene levels and other defined standards.
While these assessments are important in the Michelin process, what is paramount is the food. The ethos of Michelin fits in exactly with what we do.
We believe that nothing on this planet is more engaging, entertaining and elevating than food because it caters to the most basic requirement of human beings. Creating that experience on a plate is a huge responsibility and, at the same time, a privilege.
We hail from south India, a region rich in spices and flavours. We acquired culinary skills and drew inspiration from our family members when, as children, we watched them stirring up a storm in the home kitchens. By transporting these flavours to the west, using authentic ingredients and the right techniques, we have attempted to make our cuisine relevant to international palates.
This has worked to our advantage, as today's customers have more evolved tastes and are willing to experiment with different cuisines.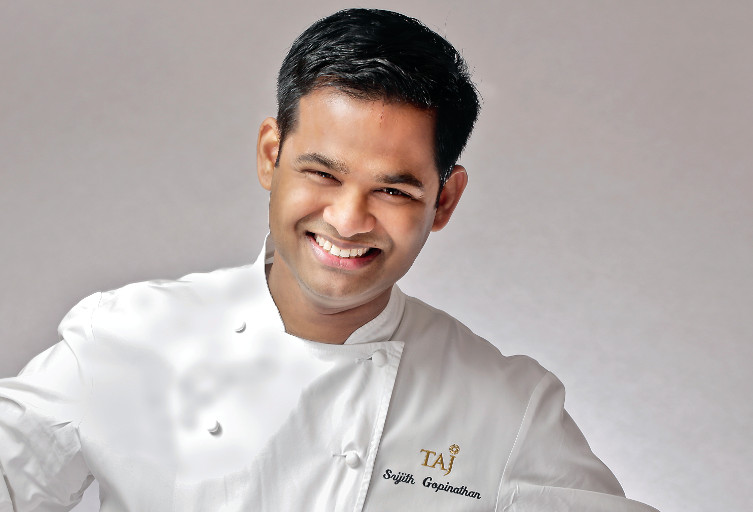 The Star Performer
Bringing Indian cuisine to the west and making it relevant to an international clientele of 90 percent Europeans and Americans can be a daunting task. Coupled with this is the challenge of sourcing the best ingredients, putting in place the right equipment, using the same techniques from back home and surviving in a fiercely competitive market.
The key to our cuisine is sourcing the best and most authentic ingredients, even if it means importing chillies from Salem and pepper from the Malabar coast in India. We do not compromise on the quality of ingredients, as they are critical in creating those magical gourmet moments. We use the best of local produce, be it different kinds of meats or vegetables, and give them an innovative twist by infusing them with Indian spices and herbs. The result of this is a cleverly crafted preparation, Indian in flavour yet international in outlook.

Quilon's char-grilled scallops with pawpaw, poppy seeds and chilli relish; pan-fried English duck breast in kasundi coconut cream sauce; and coconut with asparagus and snow peas sautéed with mustard seeds, curry leaves, green chillies and grated coconut are some of the favourites with guests. Likewise, Campton Place's halibut cooked in green strawberry chutney, curry leaf, and ghee; slow-cooked lamb rack with green garlic, snap peas, pickled carrots, and yogurt; and cauliflower 12-grain khichdi with English peas and cashew broth are relished by diners.
Every dish in our menu is a dish we would be happy eating. Being true to the cuisine and the customer and serving what we enjoy has been our winning formula.
Multi-cultural Teams
Our multi-cultural teams are the real force behind the success of our restaurants, and most of the members have been around for long a time. Although they belong to different nationalities, they choose to work with us as they share our passion for food and our commitment to our customers.
Both teams at Quilon and Campton Place are highly skilled and young. They have a thirst for knowledge and are fast learners. We believe in the ability of our team, just as they believe in the ability of our food in creating memorable experiences. From learning the techniques and nuances of Indian cooking, to acquiring a taste for Indian flavours, to understanding Indian ingredients and recipes, they have mastered it all.
Raising The Bar
With recognition comes additional responsibility, and we are extremely conscious of this. We constantly remind ourselves that the Michelin Stars were earned for what the restaurants have already achieved and not for what we plan to do. This makes it important for us to raise our benchmarks and reinvent ourselves.
We have an inquisitiveness for knowledge and are inspired by other cuisines like the French and Japanese cuisines that have very interesting ideas, textures and tastes that cater to different sensibilities. The Black Cod at Quilon is inspired by the Miso Cod from Japan. We have enhanced the fish by adding tamarind, fenugreek, jaggery and other south Indian spices to give it a tangy twist.
Receiving an award is not the end because it comes with the dual responsibility of meeting expectations not just of the customers but Michelin as well. The Michelin process is stringent and every year the inspectors are back to reassess the restaurant. Retaining the star requires focus on what more can be done while maintaining consistency.
We believe that when a customer walks into a Michelin Star restaurant, he has a certain expectation, which we cannot afford to disappoint. We believe that a customer has come to us, either because s/he has had a good experience, which we must strive to better, or because s/he has been assured by someone that s/he would have a good dining experience. To us, a customer walking in again is a reassurance of the quality of our food, and that we are on the right track.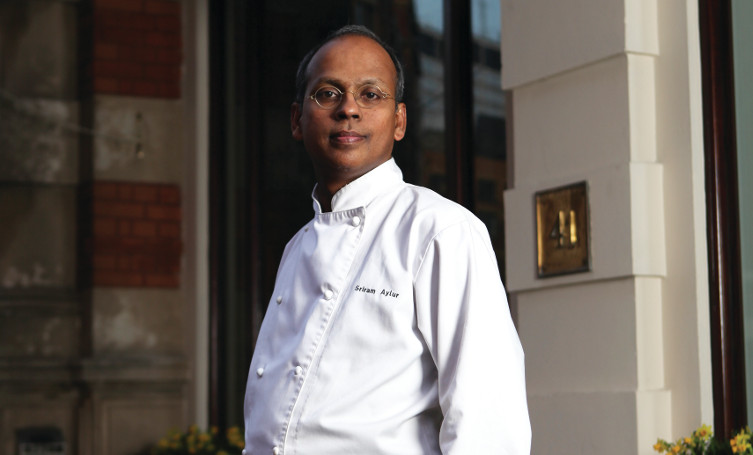 Did You Know?
The origin of the Michelin Guide book can be traced back to 1889 in Clermont-Ferrand, central France, where Andre and Edouard Michelin established their tyre company. To boost sales, the brothers created a guidebook for motorists, giving them maps, tips on changing a car tyre, locations for refuelling and a list of places to eat and stay.

The guides were distributed free of cost until one day Andre Michelin visited a tyre shop and saw them being used to prop up a bench. It led to the launch of a new Michelin Guide in 1920, which was made available at the price of seven francs.


As the influence of the guide's restaurant section grew, the Michelin brothers recruited a team of diners to visit and review restaurants anonymously. The guide awarded its first star in 1926.

Five years later, the three-star hierarchy that is still in practice was introduced. A one-star ranking signifies that the eatery is known for 'very good cooking in its category'; two stars are given to those that exemplify 'excellent cooking, worth a detour' and three stars indicate that the restaurant is known for 'exceptional cuisine, worthy of a special journey'.

The five main criteria for inclusion of an eatery in the Michelin Guide are quality of the products, mastery of flavour and cooking techniques, reflection of the chef's personality in the cuisine, value for money and consistency between visits.

Today, the Michelin Guide rates over 40,000 establishments in over 24 territories across three continents. It has sold more than 30 million guides worldwide till date.