July 2022 | 1555 words | 6-minute read
Early this year, Tata Technologies Ltd (TTL) announced a bold endeavour — to hire 3000+ innovators globally, as part of its #ComeJoinUs in #EngineeringABetterWorld campaign. The declaration comes at a time of accelerated growth for the company, which expects to achieve a 40 percent growth rate in the current fiscal — to the tune of $500 mn in revenues.
TTL's successes can be attributed to increased investments in technology-enabled changes by organisations around the world, since the onset of the pandemic. "Products have fundamentally changed, business models have been reengineered, manufacturing enterprises have transformed, and digital has become a way of life," says Warren Harris, CEO, Tata Technologies. "However, whilst change accelerates, Tata Technologies remains committed to its purpose and core values. We are determined to leverage our broad portfolio of offerings and our global footprint towards our vision of 'Engineering a better world' — a world that is better for our customers, our people, and the communities in which we live and work."
As analysts project the Engineering Services Outsourcing market growing to almost $4,000 bn by 2027, supporting a CAGR of ~20 percent, it falls to organisations like Tata Technologies to satisfy this exponential increase in demand. "#ComeJoinUs in #EngineeringABetterWorld invites innovators across the world to be part of the Tata Technologies' transformation journey and grow with it while innovating safe, sustainable solutions for global OEMs (original equipment manufacturers) and their ecosystem of partners," says Mr Harris.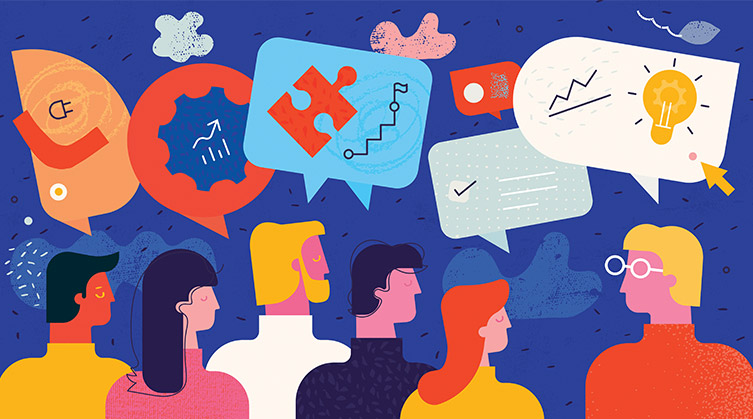 What makes an innovator
Tata Technologies defines innovation as converting fresh ideas into new or enhanced offerings or processes with the goal of delivering economic value. While the company typically solicits interest from engineers and data scientists with either a graduate or postgraduate degree, it looks for its core values of 'One Team, Global Mindset and Can-Do Attitude' among recruits. "Apart from the skills and proficiency that they need to demonstrate for their specific roles, we look for a can-do attitude in all our people," says Mr Harris.
Innovators who join Tata Technologies will have the opportunity to participate in the increasing trend of digitisation, automation and robotics with the use of AI and big data, and do breakthrough work on new electric vehicles, next-generation aircraft and all-new autonomous mining and farm equipment.
Areas of engagement
Tata Technologies enables global OEMs and their ecosystem of partners to engineer, manufacture, and realise better products that are innovative, sustainable and competitive. "Our campaign #ComeJoinUs in #EngineeringABetterWorld communicates an opportunity for ambitious engineers and data scientists to become part of a purpose-led organisation and a growing tribe of global innovators," says Mr Harris. "Besides competitive remuneration, we offer innovators an opportunity to work on global projects, upskill and learn through classroom and global e-learning platforms and collaborate with a 9000+ global talent pool."
While the Autonomous, Connected, Electrification and Shared (ACES) niche is driving much of the product demand from TTL's primary automotive and mobility clients, there has also been a significant uptick in organisations' needs around digital transformation, particularly since manufacturing companies are putting greater emphasis on digitising their enterprise and injecting resilience into their supply chains. Innovators recruited by TTL are being mobilised to support engagements in all of these areas.
Global talent
Tata Technologies is recruiting in every geography where the company has a presence, including India, the UK, Germany, France, Sweden, Romania, China and the USA. "However, the engine of our global services organisation is in India as it delivers the offshore efficiency and accounts for almost 75 percent of our recent hiring followed by the UK (11 percent) and China (10 percent)," says Mr Harris.

The opportunity for exposure has been a key driver for many new innovators who have been onboarded recently. D Sri Venkata Surya Phani Teja, a final-year MSc data science student, shares that he is most excited about working with teams that employ the latest technology in their projects. "TTL keeps updating their processes to current, more efficient ones, instead of following routine, old techniques to achieve solutions," he says. "I am intent on being a data scientist, and I believe TTL's goals are aligned with mine through the experience I'm gaining."
Chaitanya Khatavkar, a mechanical engineering graduate, with experience in the IT domain, jumped at the opportunity to join TTL when he learned the company was looking for graduate engineering trainees (GETs) because it gave him the chance to return to his core domain. Now, working on projects for Tata Motors, he says, he is getting to learn about the industry, work procedures and standards, which have set him on course to achieve his goals. Similarly, Shreya Singh, a BTech graduate in electrical and electronics, also a GET in engineering R&D, states the daily challenges at work help to enhance her technical and behavioural skills.
"If we're going to attract and retain the 'best and brightest' innovators globally, then we will need to strengthen our engagement with our people further."—Warren Harris, CEO, Tata Technologies

The scope of projects and the exposure offered therein have also attracted experienced professionals like Jyoti Pawar, a technical lead in Computer Education and Instructional Technology, with over nine years of experience at leading IT organisations, including TCS. "I recently worked on a project for a leading southeast Asian steel company, which was dealing with a slowing system that impacted the performance of jobs," she shares. "After I worked on one of the jobs which took four hours to complete previously, the time was reduced to 45 minutes. We then started to implement this on other similar jobs as well."

Scaling and upskilling
The company's current talent acquisition approach differs in several ways from how it has done things in the past, primarily because Tata Technologies is now hiring at scale. The last year saw Tata Technologies recruit 4,500+ new employees, including many fresh graduates, while previously the company restricted its ambitions to less than 2,000. Additionally, Tata Technologies is also hiring for new skill sets like embedded and data science which has opened up the company to a larger pool of candidates.
Most significantly, however, the company is now focused on its innovators to experience a career of lifelong learning. It has invested heavily in an internal Tech Varsity that is focused on upskilling its innovators as the requirements of clients evolve. "The clock speed of technological change is only accelerating," says Mr Harris. "It's imperative that our commitment to skill building is aligned with that pace."
It is clear this new focus has been a powerful tool in drawing employees to the organisation. Sanjana Sharma, a BTech computer science engineering (CSE) fresher who joined Tata Technologies last year, chose the company over many others who descended on her campus. "I had heard great feedback regarding Tata Technologies' work culture, specifically concerning the professional development of its employees," she says. "Employees are mentored and developed before their skills are leveraged for key projects — I have personally experienced this, this past year." As a backend developer currently working on a project for a leading Korean headquartered global EV (electric vehicle) company, Ms Sharma has ambitions of being a solutions developer, sharpening her skills to analyse, develop logic and become fluent in coding — opportunities for which will be abundantly available at TTL, according to her.
Mini Pandey, a final-year undergraduate BE CSE student, attributes both the Tech Varsity as well as on-the-job training with building up her skill sets even before she has graduated. "The work environment has ensured that I've picked up both technical skills as well as professional soft skills," she says. "I would recommend joining TTL to anyone."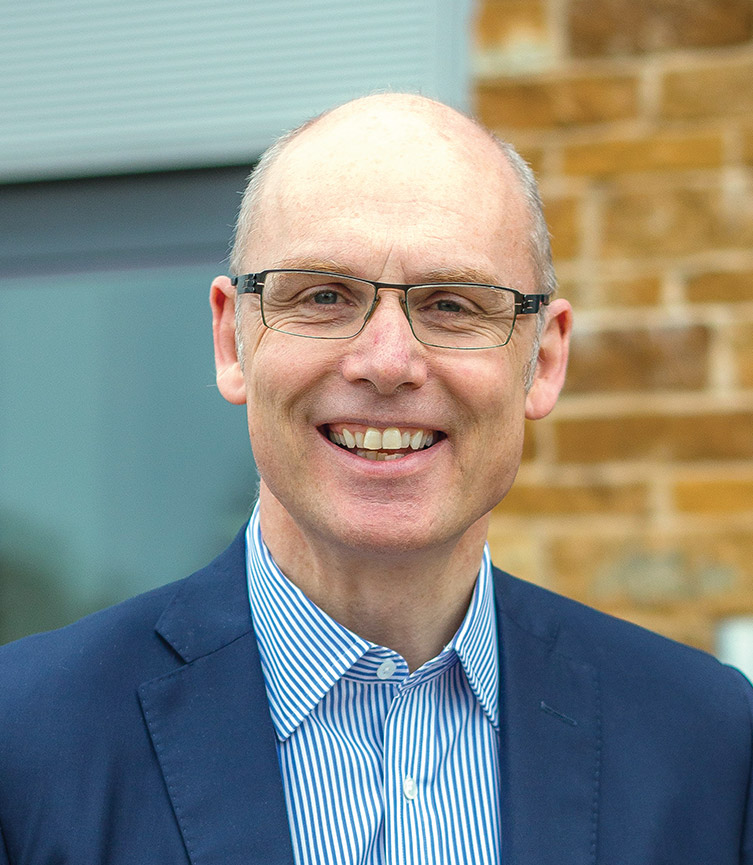 More than numbers
Since the start of Tata Technologies' campaign in January, the company has successfully onboarded more than 1,900 professionals; many more have accepted offers and are slated to join its ranks over the next few months. Further, Tata Technologies anticipates that the current demand visibility will have over 4,300 innovators joining the company by the end of the fiscal.
"However, the biggest benefit of this campaign has been the communication of our employer brand proposition to our people and all our stakeholders," says Mr Harris. "We are receiving a lot of CVs on our career site, and we are hopeful that the campaign will help us address the supply side challenges going forward."
Strengthening investments for the future
Tata Technologies is poised to make greater investments in digitisation and people. The expected growth in demand from the industry sectors that Tata Technologies supports is determining the company's future efforts in the area. "We will be required to continue to scale and improve the productivity of our talent acquisition and learning and development teams," says Mr Harris. "However, if we're going to attract and retain the 'best and brightest' innovators globally, then we will need to strengthen our engagement with our people further."
To this end, the company plans to grow its campus connect programme in FY23 and engage with future innovators at an early stage. It will also continue to invest in upskilling people in order to retain talent even as they bring in new external talent. The goal is, as Mr Harris says, "To make Tata Technologies the destination of choice for every engineering and computer scientist in the world. To achieve this, we will need to build an environment and a culture that enables ambitious innovators to flourish." 
—Anuradha Anupkumar