April 2022 | 1093 words | 4-minute read
Tata Steel Ltd's (Tata Steel) human resource (HR) policies have been in the news for the past few years. 'Industry-first', 'employee-friendly', 'great place to work' and several such terms are used to describe the steel giant's HR policies and initiatives.
Policies never exist in isolation. They are conceived by leaders, implemented and embedded in the organisation's cultural ethos, and codified into the daily operations. In Tata Steel's case, they are acknowledged as awards and recognition.
The key to understanding the steel behemoth's journey of becoming one of the most progressive employers in the world is to recognise its desire to be 'structurally, functionally and financially future ready' as laid down by its global CEO & MD, TV Narendran. Several aspects, such as digitilisation, sustainability, technology and innovation contribute to the company's future readiness. At Tata Steel, the diversity and inclusion (D&I) agenda is at the heart of this journey.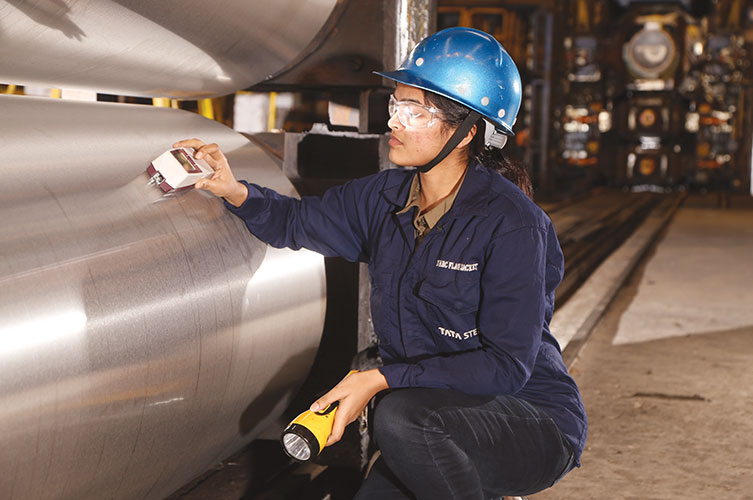 Road to inclusivity
"The first D&I policy, introduced 7 years ago, was paternity leave, unheard of in India then and unprecedented among blue-collared workers," says Atrayee Sanyal, chief human resource officer (CHRO), Tata Steel. This was followed by a sabbatical policy; satellite policy, allowing employees in certain roles to operate from anywhere — a 'new normal' norm today. Menstrual leave and additional privilege leave were introduced for working mothers.
Six years ago, Tata Steel pioneered the LGBTQ workspace policies. It supported employees, seeking gender affirmation surgeries, by offering them leave and financial aid. Under this policy, LGBTQ employees can also nominate their partners and avail of all spousal benefits offered by the company such as housing, health insurance benefits and honeymoon package.
The steel giant's journey towards creating a more inclusive workspace started 5-6 years back with focus on four areas: gender parity to create opportunities for women across functions, including core ones such as manufacturing and mining; affirmative action within the community, emphasising on recruiting and training scheduled tribes in its areas of operation, enhancing infrastructure and accessibility for persons with disabilities; and creating an inclusive LGBTQ workspace and culture.
"We have a target to reach 25 percent diversity in our workforce by 2025, and we are actively taking steps towards achieving this," says Ms Sanyal.
Infrastructure for all
A diverse workforce requires an infrastructure that is all inclusive and considers every specific group. While mapping requirements of employees with disability, the company factored in the distinct needs for different types of impairment. The requirements of a visually challenged person vary from an orthopedically impaired person.
"It is not just about creating ramps; we had to consider how they would access laptops, whether they had the accessories to communicate with colleagues, and so on. Digital infrastructure is a big part of this," says Ms Sanyal, adding, "It is not just infrastructure at the workplace; if we recruit someone with a disability and this person moves to Jamshedpur or Noamundi, they will have a house, a social life, and, perhaps, will visit the club. We mapped the person's activities and created a holistic infrastructure."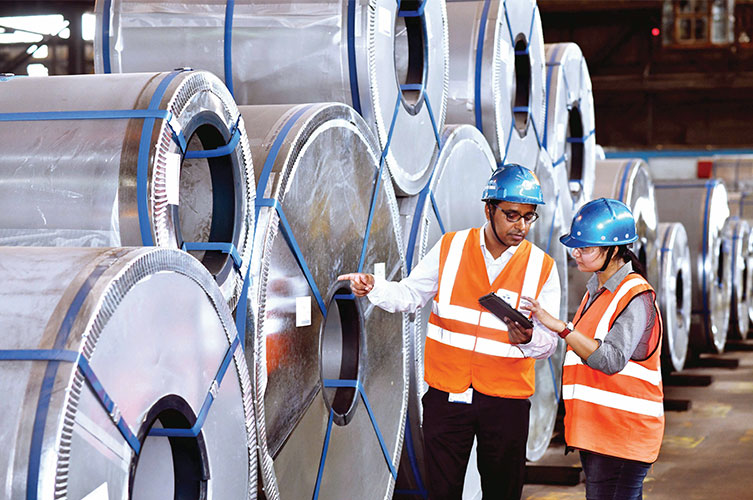 To encourage and make work easy for women, all Tata Steel mines and plants are equipped with clean and hygienic washrooms and restrooms. Fully equipped, child-friendly crèches are running at work locations to motivate mothers to continue working. Second career programmes for women, facilities for women employees or consultants travelling with maid and child, and spouse recruitment programmes are some of its women-centric initiatives.
For transgender employees, gender neutral washrooms have been built, and the company is in the process of creating medical policies to take care of their needs. "Scheduled castes and scheduled tribes, on the other hand, need a learning infrastructure. Our focus for this group is on training and improving individual employability within the ecosystem," says Ms Sanyal. Tata Steel has set up a host of vocational training institutes, coaching classes and scholarship programmes across its locations.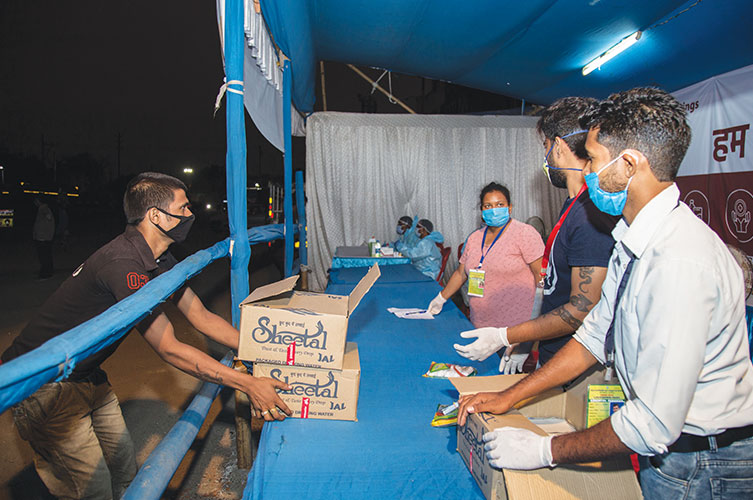 Covid cover
During the pandemic, Tata Steel lost approximately 120 employees, many of whom were in the younger age group. Keeping in mind the age and that most of them were sole bread winners in the family, the company has decided to compensate the bereaved families with salaries and increments of the deceased employee, until the dependent children complete graduation
Beyond the policies
Tata Steel's road to inclusivity isn't limited to creating policies and honouring them. It acknowledges the need to create a safe and inclusive work environment and, over the years, has strived to create an inclusive social and cultural space.
Ms Sanyal's team has designed Employee Resource Groups to help LGBTQ employees break the news about their gender identity to their parents, colleagues, and others. The team reaches out to the workforce — both white and blue collar — to sensitise them about this identity crisis among LGBTQ colleagues. Among the initiatives, the HR team intends to focus on their higher education and professional capability building, as many of them did not get the opportunity to pursue academics.
There is no one formula to create an inclusive world. Conversations, sensitisation and acceptance must be all rolled into one. "Leadership is key to this transformation. They must speak the language and not shy away from using words that might be uncomfortable or unpopular to speak. Our first session on diversity was with the CEO and the top 20 leadership team of that time, and we spoke about all the difficult subjects and highlighted issues which were generally considered taboo in board rooms, so that they are comfortable with the beginning of a changing era in the company," states Ms Sanyal.
Not just the leadership, Tata Steel took the conversations to plants and mines, starting with union leaders who started sensitising their teams on accepting diversity at home, in families, in the workplace and in society at large.
The company is also scaling the D&I scope by allowing greater freedom across departments in the areas of sensitisation, recruitment, retention, development, and infrastructure, thereby passing on the baton of inclusivity rather than holding on to it as a human resource function.
Tata Steel recently launched a diversity champions programme to reward those doing a good job as ambassadors of diversity. "Be it an individual achievement or recruiting transgenders or setting up of a gender-neutral toilet, we plan to celebrate every small achievement so that these examples spread like wildfire across the company," adds Ms Sanyal.
—Sanghamitra Bhowmik