July 2021 | 1358 words | 5-minute read
The disruptions caused by the Covid-19 pandemic have made the Indian media and entertainment industry fast-track digital adoption in response to changing consumer consumption patterns. And, Tata Play, with its multi-media distribution strategy, is well equipped to play by the new rules that put consumer needs and behaviour at the core.
With the promise to connect customers to the best content — available on any budget, any screen, and anytime, anywhere — Tata Play's MD & CEO, Harit Nagpal's focus is on satisfying the needs of his customers, all 23 million of them. "We have a large customer base, and our goal is to cater to every audience and every taste without any discrimination," he says.
Recognising the emotional power of entertainment, Mr Nagpal is a man on a mission to bring betterment into Tata Play's customers' lives by serving a higher purpose than just providing content through the company's innovative offerings, products and services. The company's newly unveiled brand purpose 'to make tomorrow better than today' reflects this spirit.
Excerpts from an interview: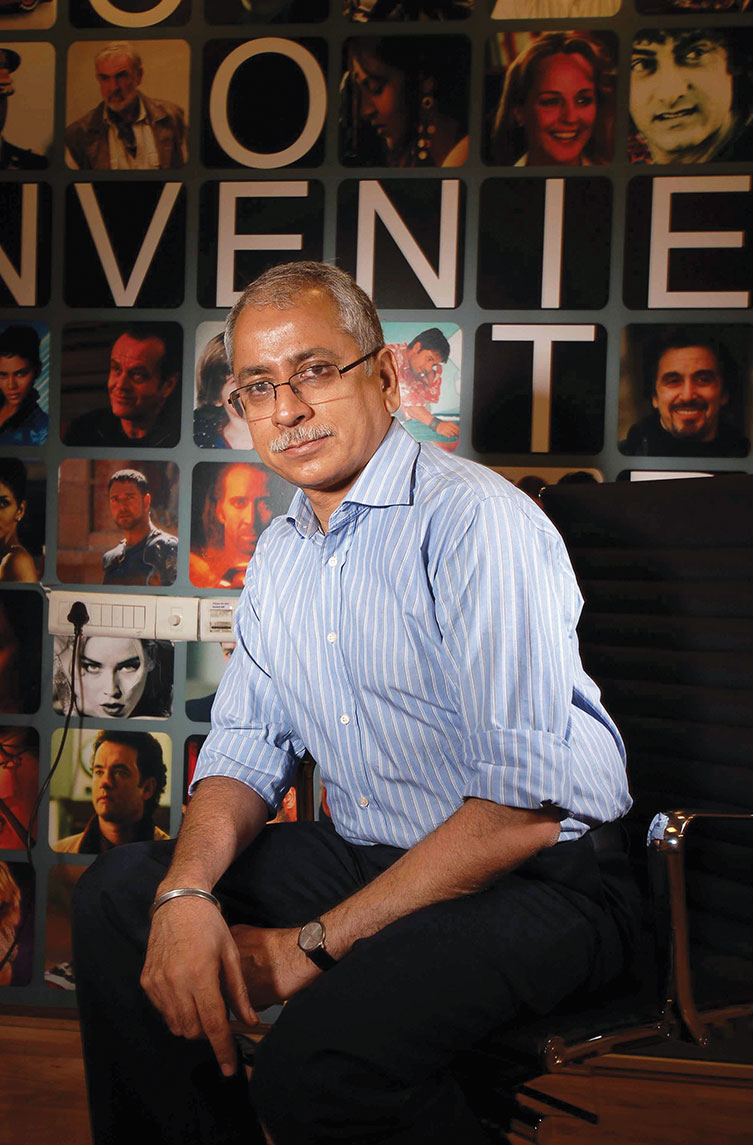 Can you tell us about Tata Play's 15-year journey with the Indian audience?
Over time, the definition of where and what content the consumer views is evolving; we, at Tata Play, have kept up with the changing trends by making innovations to suit our customers' needs. In doing so, we have become a one-stop content provider and market leader with a subscription base of nearly 23 million subscribers, covering more than 99% of the pin codes across India.
Tata Play has placed the customer at the core of the business and leveraged technology to fulfil their needs. When we entered the market in 2006, people were watching television through cable, which was analog. We entered the television business, offering DTH (direct-to-home)/digital TV technology with better user interface, enhanced picture and audio quality, and multi-channel TV programmes that gave customers better control over content.

As customers switched to watching through apps, Tata Play caught on this trend right on time; in fact, we were one of the early movers to launch bundled OTT (over the top) subscription services through Tata Play Binge. To provide our customers access to content from premium OTT apps under 'single subscription, single payment and single user interface', we have aggregated most of the top apps at our backend. Binge as a service can be availed across three platforms — Fire TV Stick, Android and now on mobile — with more and more subscribers opting for a hybrid viewing model going by the benefits of ease of content consumption and affordability. Our aim has always been to specialise in sourcing the content for our customers and making selection easy for them.

What made you venture into offering platform and interactive services beyond the realm of entertainment?
As content distributors, we are constantly assessing our customers' needs. Tata Play was one of the first DTH operators to launch platform and interactive services customised for the Indian market. Currently we are running more than 30 of these niche services, which are based on customers' preferences like shopping, theatre, music, cooking, fitness, education, acting, dancing, watching crime thrillers, or even curated content for senior citizens. With no specific channel catering to these needs at all times, we identify the content, source it and offer it to our customers. If it is not available, we even commission it. For instance, we decided to come up with ad-free movie services when we realised that viewers detested too many ad interruptions while watching a movie on a channel. Today, we have multiple movie services in Hindi, English and regional languages which are popular with our subscribers because they provide unadulterated entertainment.
What are the key content consumption trends and do they differ for tier-1 and tier-2 cities?
Entertainment by way of drama and movies is always number one in any language or city across the country. Audiences in metro cities usually enjoy multiple genres in different languages. In rural areas, however, content consumption is often limited to the regional language, primarily because 70 percent of our population knows only their local language. They are comfortable watching different genres like news, drama and movies in their local language.
How does Tata Play differentiate itself from other players in the market?
In the category we operate, price, content, technology or distribution are not sustainable differentiators, as these are open platforms available to all service providers. At Tata Play, we continue to drive a greater focus on customer by being easy and simple to deal with. Our goal is to listen to our customers, value and carefully consider their inputs to deliver better customer service and experience.
What is your take on the Pay TV vs OTT debate? Are customers cutting the cord?
Cutting the cord is more prevalent in western countries where Pay TV price is higher than OTT services. In India, the dynamics are different; as Pay TV is cheaper than OTT, subscribers who can afford OTT services generally do not disconnect TV. Nonetheless, OTT is growing in India and in percentage terms it will grow faster because of the smaller base, so is pay TV. OTT and pay TV segments offer growth opportunities in India, which is why Tata Play is operating in both.
Is OTT moving beyond urban areas in India?
OTT service in rural areas is more mobile broadband based. With mobile network providers in India offering data plans of up to 1 to 1.5GB of data usage per day, along with the availability of free content online, rural consumers take a phone connection and download the free apps to watch this content.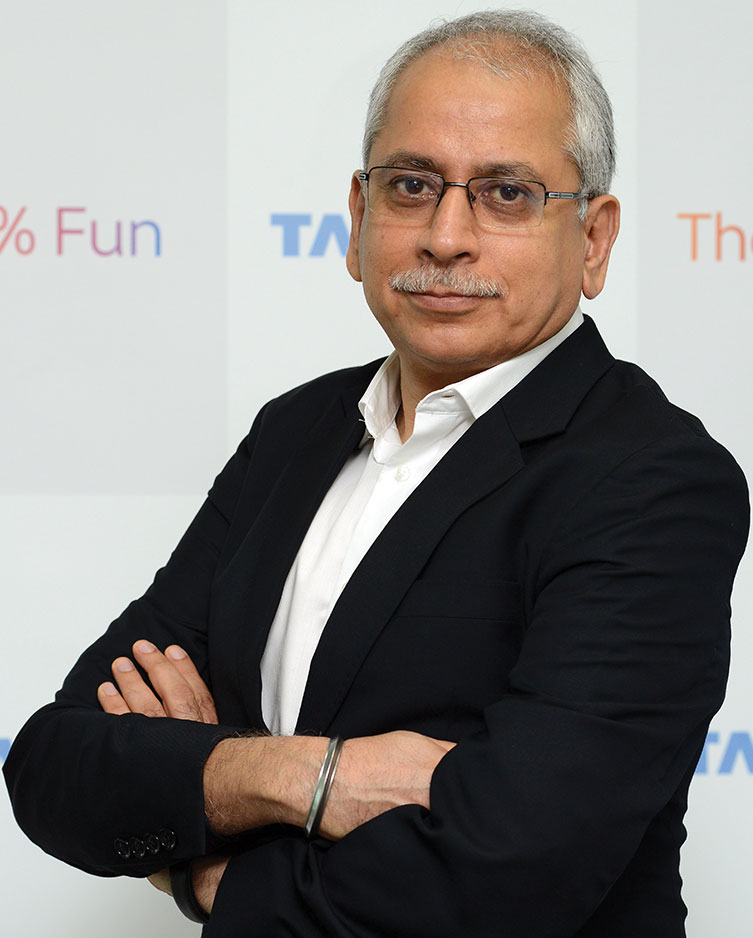 "Our goal is to listen to our customers, value and carefully consider their inputs to deliver better customer service and experience."
What was the thinking behind your recent brand campaign Iss khidki ko khol dala toh life Jingalala?
Our research showed that every human being aspires to make his tomorrow better than his yesterday or today; we, at Tata Play, feel that we could play a role in fulfilling this aspiration through our services. Aligned with our newly unveiled brand purpose — Tata Play exists 'to make tomorrow better than today' for family and home — we launched the brand campaign Iss khidki ko khol dala toh life Jingalala. Here khidki symbolises non-stop entertainment through Tata Play, which provides moments of emotional gratification in the everyday lives of viewers. For the first time, we took an inside-out approach and captured the emotions of people as they watch TV, thereby reinforcing our role as a positive emotional force in their lives.
How is technology powering the media and entertainment industry?
Our dependency on technology is probably more than any other sector. However, we decided, early in our journey, to be a customer-centric company. We do not start with technology; we start with our customers' needs and use technology to enable it.
How has the Covid-19 pandemic affected your industry and business? How is Tata Play ensuring continuous service amidst the challenges?
In our business, customers do not have to visit us to be served, but we do depend on our employees to serve our customers. Thus our business was affected during the first few weeks of the lockdown because employees could not make it to work. As the Tata Play platform is a means of information and entertainment, a number of our employees camped at office for three months last year, to ensure uninterrupted service in the face of challenges posed by the nationwide lockdown. In the post-Covid world, we are promoting work-from-home for our employees. Besides, we have enabled processes that allow our call centre agents to receive customer calls at home. We have also created self-help resources that empower customers to activate-deactivate channels, add-subtract packs, place a request for technical help or recharge, among others, from within the confines of their homes.
What are your key takeaways from operating in the new normal?
Going forward, I do not see us going back to work the way we used to before Covid; it will be a hybrid model. We are also gearing ourselves to implement business processes that can be executed in any situation, for anything is possible in life.
—Arushi Agrawal & Sarika Kapoor Chokshi