July 2023 | 968 words | 4-minute read
With the momentous advancements taking place within the automotive sector, globally as well as in India, cars as we know them today are undergoing a revolutionary change.
In tandem with changing global and industrial priorities, leading players within the sector are embracing the ethos of connectivity, sustainability, safety and comfort. The enhanced emphasis towards incorporating meaningful value additions to our lifestyle has necessitated a holistic shift in the way customers view cars, and consequently, in the way OEMs build them.
While aspects such as material science and mechanical engineering comprise fundamental pillars of designing and developing cars, the significance of electronics and software has made itself increasingly apparent in the past decade. With customers expecting their vehicles to be more experiential than merely functional, software and emerging technology have become indispensable components contributing towards the curation of elevated driving experiences. A car, in short, must be a holistic mobility solution that endows occupants with the comfort and convenience of their homes or offices, even as they are in commute. What then, are some noteworthy developments for the present and the future on this front, that we should keep in our vision horizons, as we advance towards what is arguably, an exciting next phase of mobility?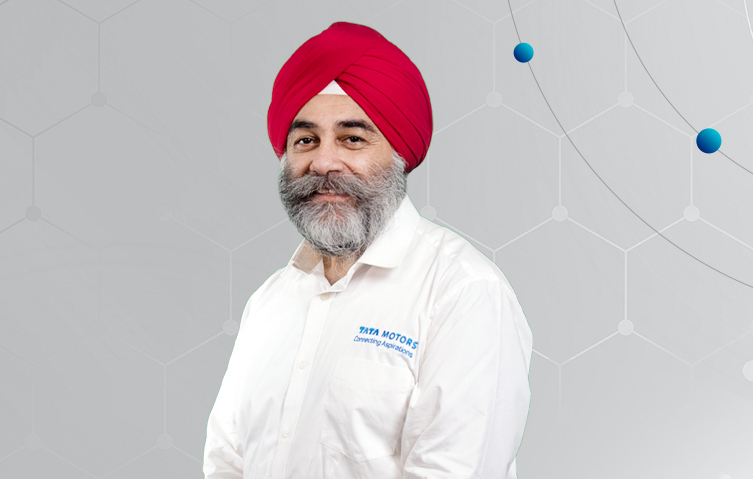 Connected realities: The present and future
Let's begin by taking a glance at connectivity today. 4G connectivity, achieved through an embedded SIM within the vehicle, imbues it with several interesting features. Internet connectivity and satellites enable a host of location-based services, providing customers with the real-time location of the moving vehicle and flagging off preferred place recommendations, a restaurant that serves their favourite cuisine, for instance. Besides this, connected platforms also offer driver monitoring alerts, security and safety notifications in case of any incidence of theft, etc. Your car, through personalisation features, also knows you — it mindfully keeps track of your interests, wishing you on your birthday, or notifying you of an event nearby that might be of your liking. 
With the advent of 5G, even further enhancement would become possible. Safety particularly, would be augmented with the availability of near real-time feed of HD maps surrounding all aspects of the surrounding infrastructure. Crowd sourcing of information will ensure all vehicles belong to a community, contributing to the creation of a real-time database that can effectively recommend the best travel path for individual cars. It can pre-warn customers of any dangerous road obstructions such as accident vehicles, debris or unmarked constructions, and even newly made speed breakers and pedestrian crossings. Since satellite communication will expectedly be more democratised and connectivity more widespread, these use cases will be highly beneficial even in remote areas.
"Safety particularly, would be augmented with the availability of near real-time feed of HD maps surrounding all aspects of the surrounding infrastructure."
Another front where strengthened cloud connectivity in vehicles will reap notable results is diagnostics. Real-time and big data will be analysed with heightened efficiency, helping understand the pattern of vehicle usage and vehicle breakdown behaviour. We are finding ourselves transitioning from merely analysing 'what happened' to 'why did it happen'. In fact, machine learning algorithms have been built to even predict 'what will happen', which in turn can help curate breakdown-free experiences where the vehicle tells its owner 'what is to be done, well before the event happens'.
Autonomous driving and other exciting developments
One development that is creating much buzz in the industry is the advanced driver assistance system (ADAS). This exciting prospect relates to an increasing emphasis on software and electronics in vehicles, and a corresponding decreasing role played by the driver. Depending on the amount of assistance provided to the driver, we can look at five levels of ADAS. Level 0 would involve simple electronic chimes to alert the driver of obstacles on the road while he otherwise has active control, while the next level would provide automatic acceleration, deceleration or steering. Level 2 would be hands or legs off, with the driver visually monitoring the road, and Level 3 would allow the driver to even temporarily take their eyes off the road. Levels 4 and 5 would respectively allow driving with eyes off-road for a longer duration of time and completely in full automation.
While some developed nations in North America and Europe have introduced ADAS in some of their vehicles, these software algorithms would have to be altered to make them suitable for Indian traffic conditions.
"Tata Motors has already forayed into the journey of bringing game-changing software advancements to cars, and will continue to be at the helm when it comes to software-defined vehicles."
Besides this, other software-based features in vehicles are geared towards offering delightful experiences to customers in their cars. Displays in the car are becoming high-definition and transparent, framed in appealing styles, with augmented reality heads-up displays and advanced speech recognition software. Noise cancellation algorithms are allowing vehicles to become quieter, enabling not only a seamless but also a peaceful driving experience. Cameras, besides being used to monitor parking, are also being used to identify occupants and offer intriguing personalisations such as suitable seat positioning, music preferences, etc. In tandem with heightened environment sensitisation, cars can also offer integrated information on the local weather and air quality index, suggesting cleaner routes and selecting appropriate air conditioning for the best enroute experience.
Future-ready electronic architecture
Evidently then, the car indeed must now be seen as 'software on wheels', opening the door to an exhilarating customer experience. Tata Motors has already forayed into the journey of bringing game-changing software advancements to cars, and will continue to be at the helm when it comes to software-defined vehicles.
What auto OEMs must strive to do now is naturalize the process of software incorporation, especially vis-à-vis updates. A paradigm shift to a cloud-first approach, similar to what happens with mobile phones, will be critical in providing a compelling and harmonious experience. Ensuring cybersecurity will be accordingly imperative on this front. As we advance towards an uncharted territory, several new, exciting possibilities await. Digitisation and electronic architecture will form, as with everything else in our digital-first realities, a crucial pillar towards building the mobility of tomorrow.
Source: tatamotors.com, January 25, 2023