June 2023 | 1543 words | 6-minute read
In the last few years, Tata Elxsi has distinguished itself as a focussed player in the engineering research and development space, adopting an organic growth strategy and a vertical-focused approach, unlike its competitors, to gain an edge in the market.
"In 2010 we were juggling complex projects in multiple industries," says Nitin Pai, Chief Marketing Officer and Chief Strategy Officer, Tata Elxsi. "However, we re-evaluated what we wanted our growth journey to be over the next decade and beyond, and made a conscious decision to consolidate and drive focus and excellence in three verticals where we could make a difference for the brands we worked with, drive leadership for ourselves and fuel our growth. We take conscious bets on select technologies we believe will mainstream even if they are nascent at that time. OTT and streaming video, digital health, electric vehicles and autonomous technologies are all good examples of such early bets and scaling."
The company's laser focus on these three verticals (automotive, healthcare and medical devices, and media and communication), its agile response to disruption and deployment of its core strengths in design, digitisation and product development set it on an enviable growth trajectory, even through the pandemic. Tata Elxsi reported a revenue of over Rs 836 crore for the period ending December 31, 2022, as against Rs 641 crore+ for the previous year.
Tata Elxsi zeroed in on these verticals after analysing sectors in which it was well-entrenched and already had a critical mass of capabilities; where the industry and market opportunity was large enough; and there was a significant and growing role for technology and design to help create great experiences. Additionally, it invested early on in centres of excellence focused on key digital technologies like robotics, artificial intelligence (AI), Internet of Things (IoT), augmented reality and virtual reality, to enable faster adoption.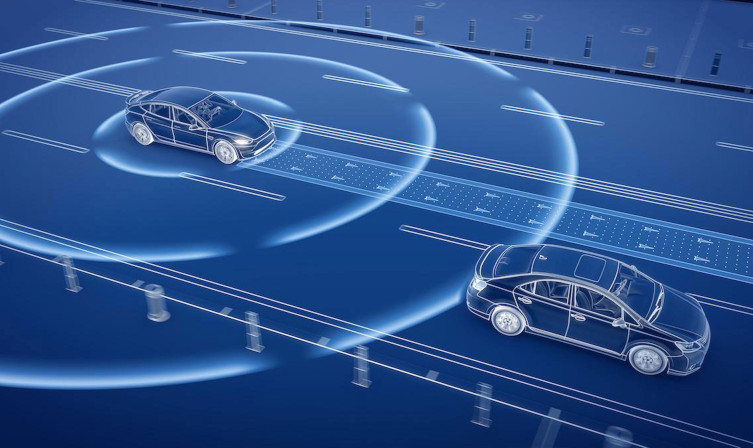 Electric, connected, autonomous
The auto industry is poised to undergo a huge digital transformation, with an increasing demand for intelligent vehicles and connected cars. A McKinsey report states that auto industry revenue could increase to US$6.7 trillion by 2030, driven by new mobility offerings and connectivity services, namely the connected, autonomous, shared, electric market.
"All OEMs want to grow as a sustainable mobility provider, which requires them to transform their business models," says Shaju S, Vice President and Head, Transportation Business, Tata Elxsi. "This marks a clear transition from earlier electromechanical systems to software and, finally, digital. Tech companies have begun to make cars, OEMs have begun to own software, and any electric vehicle (EV) today is connected, emphasising the importance of digital technologies. This is now leading to the introduction of complex software architectures, and the industry is heading towards software-defined vehicles."
Tata Elxsi has been quick to adapt to the shift, exploring new technology areas with cross-industry applicability through enablers such as cloud-based validation, digital twins, and investments in scalable software architectures. OEMs and suppliers see the company as a long-term technology partner. "This is possible because we are transitioning from an engineering service provider to an engineering powerhouse capable of taking on multi-year, multi-million dollar deals with full ownership," says Mr Shaju.
TETHER is powering connectivity and data-led services with 40+ connected vehicle features for over 500,000 Tata Motors on-road vehicles across its electric, passenger, and commercial segments. 
The company's all-new EV architecture goes beyond the EV powertrain, associated systems and battery packs to encompass connected and autonomous features using high-compute processors and cloud and edge processing, coupled with advanced cyber security and over-the-air software updates.
In the driverless car space, Tata Elxsi has developed an advanced autonomous driving platform, Autonomai, a 'software brain' for cars. It uses radar, lidar (for long-range sensing), cameras and ultrasonic sensors to detect what is outside. These signals are processed by the car's motor controls, using AI and deep learning. The company has developed an advanced autonomous vehicle prototype, which is undergoing road trials in Germany and the Netherlands. Autonomai has also been licensed to one of the world's top five automotive OEMs for their R&D.
The company's TETHER platform is powering connectivity and data-led services with 40+ connected vehicle features for over 500,000 Tata Motors on-road vehicles across its electric, passenger, and commercial segments. TETHER is a cloud-based, hyper-scale IoT platform that enables OEMs to offer digitally enhanced features for users' comfort, convenience and safety. It integrates OEMs with their ecosystem partners to provide data aggregation and enable agile digital services as a connected vehicle platform.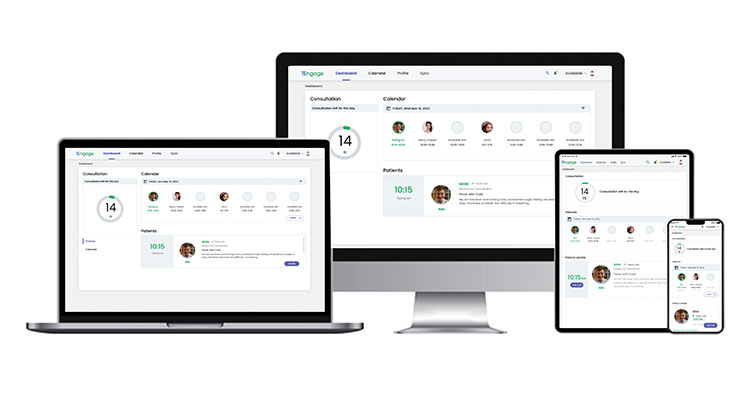 The future of healthcare
In 2021, Accenture Digital Health Technology Vision surveyed 399 healthcare executives across six countries and reported that 93% said their organisation was innovating with an urgency, while 81% claimed their organisation's pace of digital transformation was accelerating. Technologies like data analytics, AI, machine learning (ML) and cloud storage are driving the design of medical devices and platforms for earlier detection, faster diagnosis and improved patient care.
Tata Elxsi's ability to anticipate end-consumer behaviour and needs and its culture of investing in forward-looking technology solutions has put it at the forefront of the digitisation of healthcare. "For the last 10 years, we have focused on building and maturing digital solutions for omnichannel communications, remote patient monitoring, data analytics, and interoperability, to help customers in the medical device and pharmaceutical industries switch to digital technologies," says Suhas Tamras, Vice President and Head, Healthcare and Life Sciences Business, Tata Elxsi.
Tata Elxsi's Digital Health Platform (DHP) is a secure, scalable, and horizontally integrated platform. It allows care providers, medical technology and pharmaceutical companies to reuse its 50+ critical technology components and modules to develop customised patient-centric applications, drastically reducing time to market.
TEngage can be customised to align with a hospital's branding and quality control guidelines and requirements for products and solutions. It also has stringent, in-built data protection requirements. 
DHP has inbuilt omnichannel communication capabilities and is designed to be interoperable with the healthcare providers' existing IT systems and workflows. It makes collaboration between clinical and non-clinical functions — like billing, pharmacy, etc — seamless. DHP also provides tools for data acquisition, analysis, clinical decision support, and patient engagement that are needed to build applications for digital therapeutics, telemedicine, remote monitoring, and more. 
In 2022, Tata Elxsi introduced TEngage, a derivative of DHP and a SaaS-based platform designed for omnichannel care. "TEngage is a digital front door to all essential healthcare services," explains Mr Tamras. "It makes it possible for hospitals and other healthcare providers to keep in touch with patients in more than one way and offers a unified experience across the patient journey, ensuring a continuum of care." TEngage supports a variety of third-party tools and can be seamlessly integrated with the organisation's existing IT infrastructure. It can be customised to align with the hospital's branding and quality control guidelines and requirements for products and solutions. It also has stringent, in-built data protection requirements.
Tata Elxsi is also heavily invested in the digitisation of design, engineering and development of medical devices. It offers services in hardware design, software development, embedded systems, and regulatory compliance, as well as end-to-end product development.
"We are at the forefront of commercialising smart medical devices, having worked with many different types of devices, including those for therapy, monitoring, surgery, diagnosis, and imaging, as well as digital technologies like AI / ML, data analytics, IoT, etc," says Mr Tamras. One such example, is the Gazelle Point of Care device, developed for a US-based device manufacturer and deployed for the Indian government's National Malaria Control Programme. The breakthrough device, which won Social Impact Solution of the Year award at the 2021 NASSCOM Engineering and Innovation Excellence Awards, brings the power of a high-end laboratory into remote healthcare settings, making diagnostics accessible and affordable to millions affected by malaria and sickle cell disease.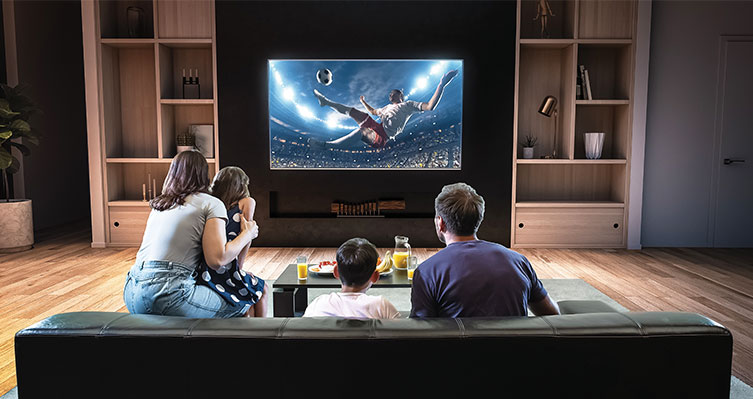 Enabling your binge
India's video OTT market continues to hold great promise. According to a report by RBSA Advisors, it is expected to go from US$1.5 billion (2021) to US$12.5 billion by 2030.
"There is a virtually unlimited variety of content to choose from," says KP Sreekumar, Vice President and Head, Media and Communications Business Unit, Tata Elxsi. "However, this has created a paradox of choice. As viewers adopt more services, they have to manually browse platforms, screens, and menus until they find what they want. Since user data is not shared between OTT apps, the quality of personalised recommendations and content discovery leaves much room for improvement."
Content aggregation is therefore a critical requirement for OTT operators. "TEPlay, Tata Elxsi's content aggregation solution, is a highly scalable, secure, end-to-end OTT video delivery platform," says Mr Sreekumar. "It is designed to deliver consistent experiences across different target devices and platforms and offers highly personalised content recommendations. TEPlay offers a seamless content aggregation framework, enabling unified management and metadata ingest powered by analytics."
With TEPlay, operators can offer subscribers targeted content, making discovery an intuitive experience. The platform has an AI/ML engine that powers the user interface / user experience and drives faster content discovery. TEPlay's built-in analytics engine offers operators insight into content performance and usage patterns, so they can make informed, data-driven business decisions, including what kind of content needs greater investment, bundle design, etc.
"The transformation journeys for our customers have just begun, as they leverage electronics, software and digital technologies in their products, services and business models," says Mr Pai. "We see strong and sustained demand for the capabilities, scale and competitiveness we bring to their product engineering."
—Anuradha Anupkumar