November 2021 | 848 words | 3-minute read
Findings of the Tata AIA Life Insurance Consumer Confidence Survey, conducted by Nielsen, reveal that in the aftermath of the Covid-19 pandemic, life insurance is considered as the most preferred financial asset class, with customers considering life and health insurance solutions as must-have investments as a part of financial protection planning.
Insurance is a contract between the insurance company and the policyholder, with the former providing coverage to the insured towards an unforeseen event covered under the policy. The year 2020 and its ensuing events have necessitated people to reassess their lives and investment options. The country's two leading insurance companies, namely Tata AIA Life Insurance (Tata AIA) and Tata AIG General Insurance Company Ltd (Tata AIG) attest to this shift in priority, following a surge in enquiries and sales of life and health insurance products.
Change in customer behaviour
Unlike the pre-Covid era when potential customers either delayed or refrained from purchasing insurance because they felt the premium amount was steep, the post-Covid world is witnessing a discernible trend towards purchase of health insurance products, with buyers preferring packages that offer comprehensive coverage, regardless of the premium amount. The sum insured, that is, the pre-decided amount that the insurance company agrees to pay to the beneficiary of the insured would earlier range between Rs 2 and Rs 3 lakh for the entire family. In the prevailing situation, however, the premium is no longer the overriding concern. Rather, policy buyers are weighing the pros and cons of the insurance product they wish to buy and only after a careful assessment, do they select one that fits the bill.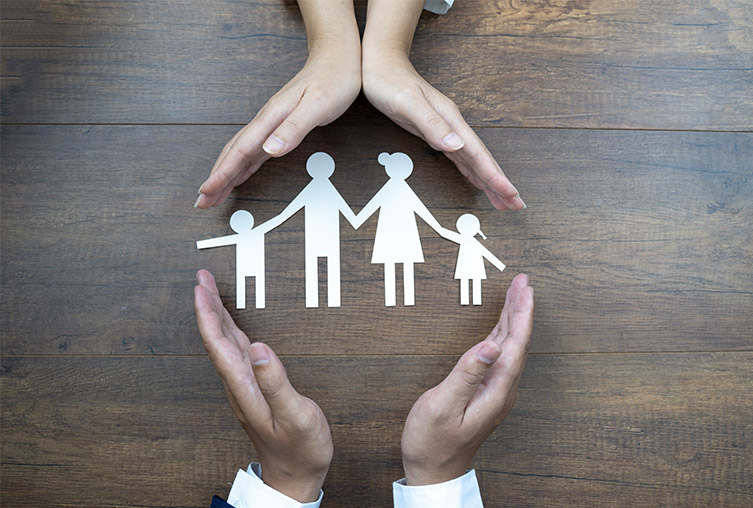 Since the onset of the pandemic, both Tata AIG and Tata AIA are receiving upfront enquiries from customers about their products, and purchase decisions have speeded up. The companies have noticed that customers are opting for long-term guaranteed income-solution products due to loss of employment and salary cuts during the pandemic.

Key findings of the Tata AIA Life Insurance Consumer Confidence Survey on the impact of the Covid-19 pandemic:
51% of people have invested in life insurance, and 48% people have invested in health-related insurance solutions. This is higher than other financial asset classes. 
Financial security against medical emergencies/medical expenses has become the topmost priority of people, with 62% mentioning it.
51% feel their opinion towards life insurance has changed positively. 
49% intend to invest in life insurance in the next six months, while 40% plan to invest in health-related insurance solutions in the next six months. 
30% invested in life insurance for the first time during the Covid-19 pandemic, while 26% invested in health-related insurance solutions for the first time. 
Customer-first policies
In the prevailing pandemic situation, both Tata AIA and Tata AIG have been taking several initiatives to relieve customers of unwanted stress of visiting offices for claims settlement. Tata AIA Life's home-collection and delivery enables beneficiaries to get their claims assessed and collected in the comfort of their homes. The initiative enables beneficiaries to receive their pay-outs within four hours of registering the claim.
Furthermore, Tata AIA Life Insurance extended its Covid Kavach insurance cover to over 41,000 advisors and their families in the second wave of the pandemic. The company has also provided them with telemedicine facilities, video consultation with top doctors, and 20% discount on medicine and diagnostic bookings in a tie-up with Practo, India's doctor consultation app. The company is also reimbursing the vaccination cost of all advisors who are older than 45 years. The tech-enabled initiative coupled with beneficiary outreach is part of Tata AIA's ongoing commitment to customer convenience and reiterates the company's Customer-First policy.
Speaking about the special service initiative, Venky Iyer, chief distribution officer, Tata AIA Life Insurance, said, "As a socially committed organisation, we are conscious of our responsibility to support our consumers, distribution partners and employees. It is our constant endeavour to support the emotional, physical and financial well-being of all our stakeholders. These are trying times for humanity as a whole and we are taking all efforts to live up to the ethos of the Tata and AIA group through all our initiatives."

Tata AIG has also introduced comprehensive health insurance plans such as Tata AIG MediCare/Premier/Protect, Tata AIG MediCare Plus, MediRaksha, and other indemnity-based health insurance products that enable customers to seek timely treatment and hospitalisation if required. Unlike other health insurance covers that either don't cover or charge additional premium to cover the cost of personal protective equipment like gloves and goggles, required during the treatment of Covid-19, Tata AIG offers it as an in-built cover in its health insurance products.
Says Dr Santosh Puri, head, Health Insurance Underwriting, Tata AIG, "We have increased our network hospitals from 5,000 to 7,000. Besides, our call centre is operational 24x7. Cashless claims are usually settled within 30 minutes unless there is a delay from the customer's end, an error in documentation/medical records, or delay from the hospital's side."
The pandemic has made customers realise the value of investing in insurance packages that help them and their loved ones to stay protected against loss due to unforeseen circumstances.
—Esther Cabral
Photographs: Getty Images