November 2023 | 3137 words | 12-minute read
Seismic shifts are at play in the geopolitical landscape. "Recent history," as N Chandrasekaran, Chairman, Tata Sons, has said, "has been relentless. … A global pandemic, identity wars, military conflict, rise of cryptocurrency, growing inequality — decades of experience, all seems to have been squeezed and packaged in a couple of years." 
In view of these, Mr Chandrasekaran has identified five megatrends that are shaping the future of businesses, economies and countries — this includes the rebalancing of supply chains on a global scale. 
For decades, speed and efficiency were prioritised over reliability and resilience in building supply chains. The current geopolitical situation, however, has proved to be a global inflection point, compelling businesses to evaluate new models of international cooperation based on resilient supply chains. Where countries once sought a single trade partner, they now seek diversification in manufacturing and geographical dispersion in their supply chains. Where they were once wholly reliant on imports, they are now investing in domestic production.  
In these shifting dynamics, India, with its market and scale, is viewed as a favourable alternative to become the supply chain hub for the world. This has opened up opportunities across nearly every sector — from energy and automobiles to advanced digital technologies, electronics, specialty chemicals, pharmaceuticals and aerospace. New manufacturing methods combined with new supply routes offer a chance for the country to not just claim a leadership position in filling the void created by the supply chain rebalancing, but also assume a central role in the new world economy. 
The India Plus Opportunity
Mr Chandrasekaran calls it the 'India Plus Opportunity'. Addressing an industry summit last year, he noted, "A supply chain rebalancing also means a rebalancing of global growth. What you will see in the coming decade is 70% of the world's growth will come from the emerging market. We are already seeing this in the immediate year where India's growth is going to be higher than most countries or almost all countries that you can name. … I firmly believe that this is a decade of consequence for India. It's a huge opportunity in whichever way we look at it, and we need to make this count, and at the same time, address the problems we need to address."
What this means for India is a trillion-dollar opportunity as a manufacturing exporting powerhouse. The country's manufacturing exports reached an all-time high of $418 billion in FY21-22, up by more than 40% from $290 billion in FY20-21, on the back of the government's robust policy thrust, initiatives like production-linked incentives to encourage local manufacturing, and an influx of new investments into the country's core industrial sectors. It is important to note that FY22's export figures not only surpassed the pandemic-affected FY21, but also exceeded the pre-pandemic peak of $328 billion in FY18-19.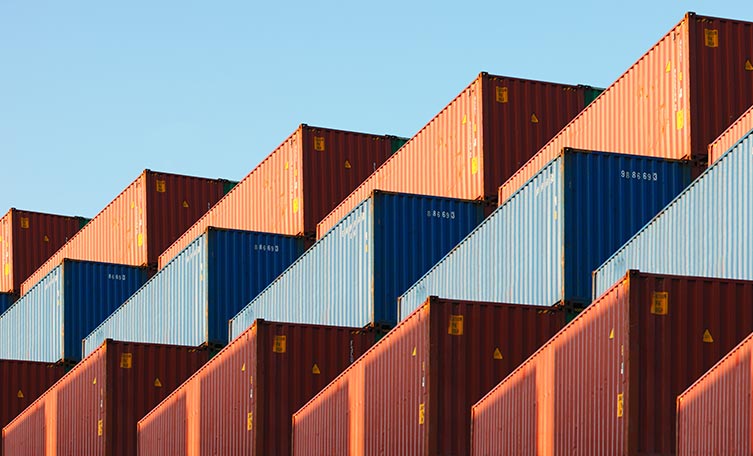 "India is now the sixth largest manufacturing economy in the world, and with a high impetus on supply chain diversification, leading global players are setting up their manufacturing bases in the country," notes a Bain & Company report titled The Trillion-Dollar Manufacturing Exports Opportunity for India. "The mega-trends will continue to play out during the course of this decade, which will accelerate India's manufacturing-led exports. Driven by growth in priority sectors and propelled by favourable megatrends in manufacturing, India is expected to scale up its manufacturing exports to $1 trillion by FY28." 
The Tata group is at the forefront of embracing these opportunities with a $90 billion investment, mostly within India, planned over five years, starting FY23.
The Tata opportunity: New businesses
Driven by the megatrends of global energy transition, artificial intelligence (AI)/machine learning (ML) transition, geopolitics and supply chain transition, the group is tapping into sectors like electronics, semi-conductors, batteries, and telecom network infrastructure to create businesses of the future that will serve as hubs for global supply chains. It is poised to leverage — as Morgan Stanley's report Multipolar World: Tech Supply Chains Make India the Next Stop highlights — the changing perception among multinationals towards India, from a low-cost outsourcing centre to a collaborator in advanced technologies and "a promising alternative".   
"Put simply," the report says, "it is at a sweet spot to develop a technology corridor that could make India a global technology partner, create a secure supply chain and strive for leadership in certain parts of technology, especially technology hardware over the long term."
Electronics and semiconductors
In 2020, the Tata group founded a greenfield venture, Tata Electronics, for precision manufacturing and assembly for electronics components with a roadmap to semiconductor manufacturing, assembly and testing.   
India currently lacks a semiconductor industry, with the exception of software-based design. It relies on imports for the bulk of its semiconductor needs. However, the demand for semiconductors — the heart and brain of all modern electronics and emerging technologies — is rapidly growing. With the domestic semiconductor market set to more than double between 2021 and 2026 to $64 billion, the Tata group's entry into chipmaking is expected to break new ground for the country.
"India is at the front and centre of creating a resilient global supply chain," says Dr Randhir Thakur, Managing Director and Chief Executive Officer, Tata Electronics. "At Tata Electronics, we focus on technology, scale and speed. The outcome of our efforts will be to make India a manufacturing hub in electronics manufacturing services, semiconductor packaging, assembly and test, wafer foundry and design services and system offerings. In our precision manufacturing business, we already have a 2 million sq ft factory operational, a workforce of 14,000 people and plans for both organic and inorganic expansions." 
Tata Electronics is on track to set up an outsourced semiconductor assembly and testing (OSAT) facility. Semiconductor assembly, testing, and packaging is crucial to semiconductor manufacturing as it packages and tests the chips made at the foundries before they are shipped to the market. "In the semiconductor space, we are bringing in complex technology that will be used to run some of the most high-end cars, network infrastructure and communication systems, including 5G," says Dr Thakur.
The company aims to eventually explore the possibility of launching an upstream chip fabrication plant, which is even more challenging. "We are not just building a few factories, but an ecosystem of dozens of companies to help us create the first chip packaged in India by the end of 2023," says Dr Thakur. "We are also building talent, attracting some of the best engineers to work in our factories and creating capabilities to add value to our customers in new product development. By constantly collaborating with our customers, suppliers and the government, Tata Electronics is putting India on the global map for electronics and semiconductor manufacturing."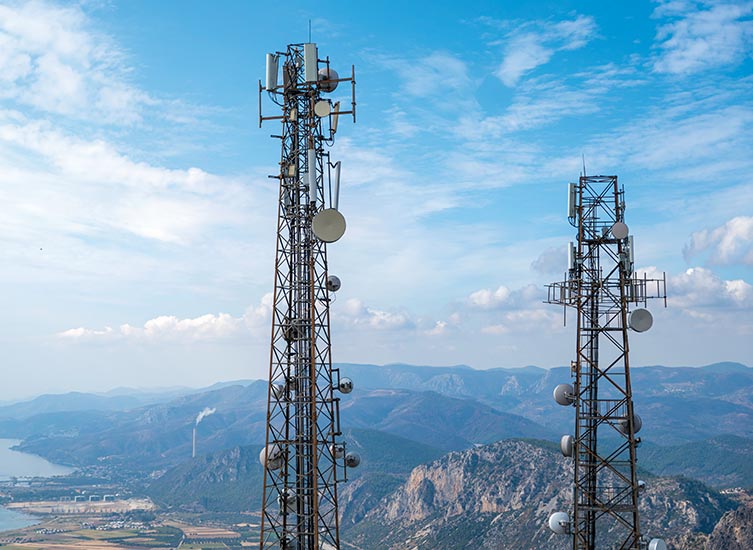 Telecom network infrastructure
Tejas Networks, acquired by Tata in 2021, Saankhya Labs, a premier wireless systems and semiconductors company acquired by Tejas Networks, and Tata Consultancy Services (TCS) are leading the Tata group's play in telecom network infrastructure. The sector presents significant opportunities driven by the disaggregated network stack, increased focus on software solutions and realignment of the supply chain. The emergence of 5G and open standards has facilitated the development of software-based network solutions, moving away from the traditional reliance on custom hardware. Carriers are now actively seeking alternatives to vendor-specific closed systems and expensive hardware to reduce the total cost of network ownership. This shift has led to the adoption of cost-effective solutions that combine proprietary software with off-the-shelf hardware. There is an increasing shift away from the existing geographically concentrated players in many markets. Carriers are seeking alternative 'trusted source' vendors with comparable pricing. 
This presents a strong opportunity for the Tata group to become a global player in the telecom equipment sector by offering differentiated products and services, including infrastructure and equipment engineering, comprehensive services and integration, and transformative solutions.
N Ganapathy Subramaniam, Chief Operating Officer and Executive Director, TCS, and Chairman, Tejas Networks, says, "The Tata group has always entered businesses or supported initiatives which are considered important and necessary for our country. In line with this philosophy, the group has recognised the need for having an indigenous telecom stack and is working towards orchestrating a modern solution for the telecom industry at large. In doing so, the objective is to build a world-class telecom OEM, capitalising on the end-to-end group capabilities in software and system integration, design and manufacturing of electronic sub-systems and telecom equipment."
Tejas Networks has successfully developed a comprehensive portfolio of end-to-end optical, gigabit passive optical network (GPON)/XGS-PON and 4G/5G products that are installed internationally and have won many global awards for innovation. TCS, meanwhile, has stitched together a fully indigenous network stack for 4G and 5G, differentiating it from global peers. These achievements have already led to a TCS-led consortium, including Tejas Networks, bagging the `15,000 crore Bharat Sanchar Nigam deal to deploy 4G in India. It sets the stage for Tata as an indigenous telecom network solutions provider against international players.
Mr Ganapathy adds, "We are playing our part as a consortium partner to deliver on the opportunity of powering one of the most modern 4G/5G mobile networks in the country. This will certainly create international opportunities as well, which will enable the company to gain global economies of scale to compete effectively in India and abroad."
Battery cell manufacturing
The Tata group also aspires to be at the forefront of the global battery manufacturing industry through Tata Sons' subsidiary Agratas Energy Storage Solutions. The company's upcoming lithium-ion cell manufacturing gigafactory in India, with a projected capacity of 20 gigawatt hours (GWh), will significantly support not just its own electric vehicle (EV) ambitions but also the country's transition towards electric mobility and renewable energy. Tata Sons will also build a 40GWh battery cell gigafactory in the UK. Jaguar Land Rover (JLR) and Tata Motors will be anchor customers, with supplies commencing from 2026. The investment, of over $5.1 billion, will also deliver electric mobility and renewable energy storage solutions for customers in the UK and Europe.
"The Tata group will be setting up one of Europe's largest battery cell manufacturing facilities in the UK," says Mr Chandrasekaran. "Our multi-billion-pound investment will bring state-of-the-art technology to the country, helping to power the automotive sector's transition to electric mobility, anchored by our own business, Jaguar Land Rover."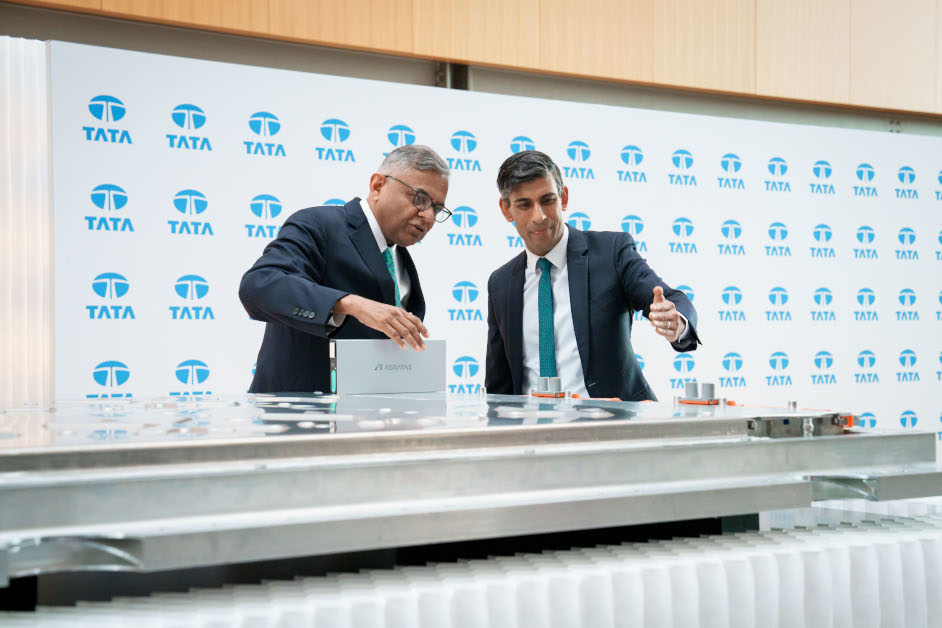 Meeting the accelerated pace of EV adoption will be contingent on securing the supply ecosystem for batteries. Both Tata Motors, which manufactures India's bestselling EVs, and JLR plan to leverage Agratas' capabilities to kick-off industrialisation at scale. "Agratas also ensures political de-risking and control of whole supply chain upstream as well as downstream, localisation of key elements of the supply chain and securing of supplies through critical mass/volume," Tata Motors noted in its Investor Day presentation in June 2023.
Thomas Flack, Chief Executive Officer, Agratas, says, "We have the opportunity to transform the supply chain and sustainability of the Tata group auto and power sectors. By building operations at scale beyond the Tata group, all powered by renewable energy, there is also a strategic profit play. As a battery company, we have a somewhat unique position. With capital support from Tata, and anchor customers co-engineering optimised solutions, we are able to scale up world-class, sustainable value chains. At the same time, our diverse anchor customers give us the opportunity to work on a full range of products across mobility and energy storage."
The company plans to cater to an array of applications with varied battery needs in the future, ranging from two-wheelers and three-wheelers to passenger vehicles (PVs) and commercial vehicles (CVs) as well as energy storage solutions.
The Tata opportunity: Strengthening the core
The Tata opportunity also lies in evolving the group's existing businesses for the future, to strengthen the India Plus Opportunity.
Tata AutoComp Systems, which was established as an automotive component manufacturing unit to support Tata Motors' foray into PVs and help the indigenous auto industry scale up, has evolved into a technology partner serving all segments of the auto industry. It strategically bet on the electrification of vehicles, augmenting its portfolio to offer battery packs, motors, e-compressors, drivetrains and chargers, cooling modules for EV drivetrain components, and the lightweighting of other EV components. In the process, it effectively localised the manufacture of all the components that go into an EV — barring cells for the battery pack and magnets for the electric motors. It even supplies components to global OEMs, and its international business, including exports, today contributes about 26% of its aggregate revenue.
The company has also expanded its portfolio to serve allied segments like the railways and metros, and battery energy storage systems.
Tata AutoComp — along with battery cells from Agratas and semiconductors from Tata Electronics in the future — will be critical to Tata Motors' pursuit of deeper localisation of EV systems to mitigate supply chain risks arising from global disruptions, optimise cost structures, and enhance the accessibility of EVs to a wider customer base. All critical to not just realising the company's aspirations of integrating sustainability into the core of the business, pivoting the bulk of its portfolio to EVs and remaining India's No 1 EV maker, but also the country's pivot towards green mobility.
"The focus on localisation and the early collaboration with Tata AutoComp has played an important part in our success," says Shailesh Chandra, Managing Director, Tata Motors Passenger Vehicles, and Tata Passenger Electric Mobility. "When we started, several suppliers were reluctant to work on EVs. By persuading them that EVs were the future, we systematically onboarded them. Working closely with them helped us localise major aggregates and subsystems to meet the 50% of domestic value addition requirement, a prerequisite for availing both FAME [Faster Adoption and Manufacturing of Electric Vehicles] as well as PLI [Production Linked Incentive] benefits."
With the company now moving towards Gen 2 and Gen 3 EVs, he adds, "We will continue to accelerate localisation to build expertise, enhance technical knowhow, mitigate risks and drive cost efficiencies."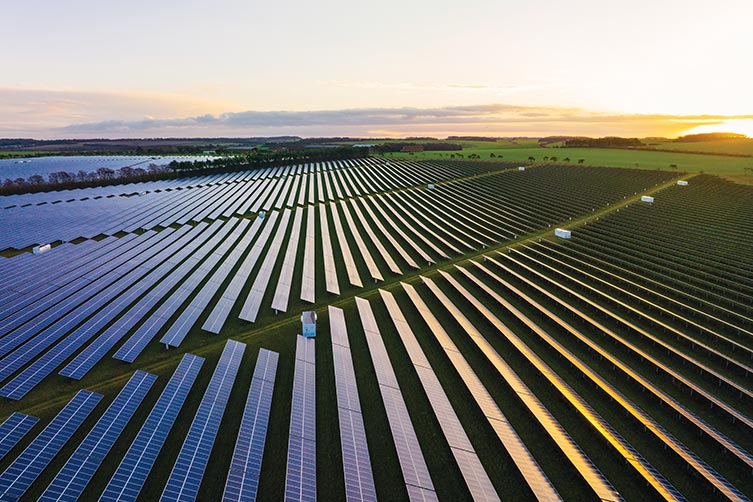 In addition to manufacturing of electronics, semiconductors, batteries and automotives — all sectors in which Tata has made a foray — manufacturing of solar energy components and specialty chemicals are some of the others that are expected to propel India's manufacturing exports to $1 trillion by FY28. Tata companies like Tata Power and Tata Chemicals are operating on the frontlines of this growth.
The International Energy Agency (IEA) estimates that to be on track with its pathway to reach net zero emissions by 2050, annual additions of solar PV capacity to worldwide electricity systems need to more than quadruple by 2030. To meet this demand, global production capacity for the key building blocks of solar panels — polysilicon, ingots, wafers, cells and modules — will need to more than double by 2030. "This in turn demands a major additional expansion in manufacturing capacity, raising concerns about the world's ability to rapidly develop resilient supply chains," the IEA has said, raising concerns about the current concentration of solar panel production in one country.
Tata Power, which is also a manufacturer of solar cells and modules that ship globally, aspires to become an alternative key player in the global supply chain. It has expanded its state-of-the-art manufacturing facility of 1.2GW in Bengaluru, and its greenfield 4GW manufacturing facility for cells and modules will become operational in FY24. "It's important to set the context," says Dr Praveer Sinha, Chief Executive Officer and Managing Director, Tata Power. "As the global economy was rebounding from the pandemic-induced distress, the outbreak of the Russia-Ukraine conflict in February 2022 put a spanner on it, making energy security as one of the foremost concerns for policymakers and industry leaders worldwide. … This situation strengthened the case further to accelerate investments in clean energy."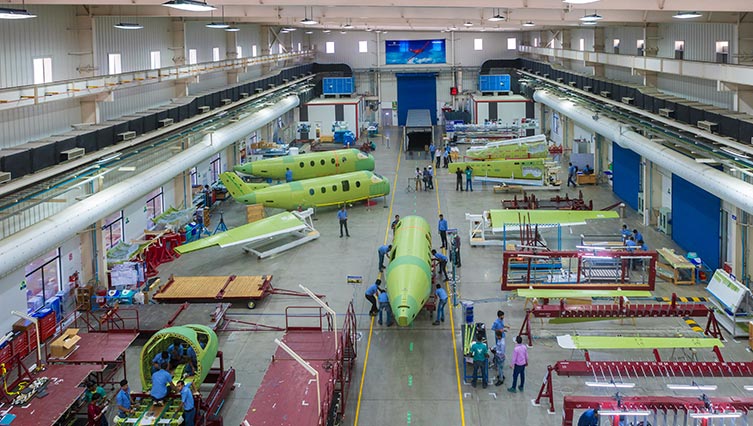 He adds, "At Tata Power, clean and green energy currently accounts for 38% in our generation mix, which we aim to increase to 70% by 2030. … We believe that the `4,000 crore capital infusion into our renewables business by the external investors, BlackRock and Mubadala, will fuel the next level of growth."
India's emergence as a preferred manufacturing hub for specialty chemicals for domestic and export markets has opened up a transformational opportunity for Tata Chemicals. "Specialty chemicals constitute 22% of the total chemicals and petrochemicals market in India. The sector is expected to reach $40 billion by 2025. A significant opportunity for the Indian chemical industry is the increasing demand for specialty chemicals globally," the company notes as it prepares to leverage this not just through its own specialty chemicals, but also through products like sodium bicarbonate, which are key to specialty chemicals.
In addition, the Tata group has emerged as a reliable partner in the global aerospace supply chain with Tata Advanced Systems. The company has partnered with global aerospace leaders like Boeing, Airbus, Lockheed Martin and Pilatus, to manufacture wings, fuselage, and empennage, among others, in India for the world. In fact, the aerostructure and aero engines arm of the business is almost entirely focussed on export to global defence companies for instantly recognisable products like Airbus 320, Boeing 787, Lockheed Martin's F-16, Boeing's AH-64 Apache and CH-47 Chinook, to name just a few. And now, the company will build 40 Airbus C295s, becoming India's first private manufacturer of a military aircraft.    
The global supply chain transition has also opened up opportunities for companies like TCS, which already pegs the contribution of exports as a percentage of its standalone turnover at 94.3%. "Companies are rebalancing their supply chains for resilience and efficiency," Mr Chandrasekaran noted in the company's annual report for FY23. "New global supply chain ecosystems are being created with India playing an important role. This is being led by significant capital investments in technology to set-up 'digital-first' manufacturing and supply chain operations as well as to build ecosystem integration with partners."
In the foreword to Ernst & Young's India@100 report, he added, "It is about becoming a global hub for technology that will drive exports, fuel growth and raise incomes even faster. India has already led the world in reimagining ways of work once before, during the transition from hardware to software. As traditional ways of doing things continue to be transformed by the accelerating digital revolution, we can lead again."
—Monali Sarkar
Also Read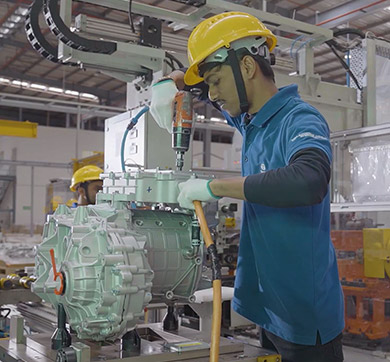 The EV era
At The Heart Of India's EV Transformation
Tata AutoComp is poised to play a central role in the tech-driven transformation of the automotive sector.
Companies
Tejas Networks
Tejas Networks designs, develops and manufactures high-performance, carrier-class equipment for telecom networks