February 2022 | 1081 words | 4-minute read
In early 2020, when the world registered a steep rise in coronavirus cases and India went into lockdown, a 551-bed hospital was constructed within 90 days in a small district in the southern Indian state of Kerala. Since then, for Tata Steel's Nest-In division, which supported the hospital's construction in Kasaragod district, calls enquiring about prefabricated construction solutions haven't stopped.
Conceived as a downstream business strategy to combat the vagaries of real-time market fluctuations of the steel industry, Nest-In taps into the growing trend of prefabricated building solutions across the globe. An organic continuation of the core business, Nest-In leverages on the company's expertise in selling steel and taps into Tata Steel's wide partner network to directly cater to the end consumers' needs.
Ecosystem aggregation
And yet at the heart of the business lies the challenge of a highly fragmented market with local players offering over-the-counter building solutions. "However," says Prakhar Aggarwal, business head of Nest-In, Tata Steel, "quality, convenience and speed continue to be a need for all customers. Here is where Nest-In comes in."
He adds, "Nest-In is an aggregator of capacities and capabilities in the prefabricated industry. By owning the supply chain, project management expertise, and the design & engineering functions, Nest-In is the single point of contact for customers, offering them a seamless and hassle-free service."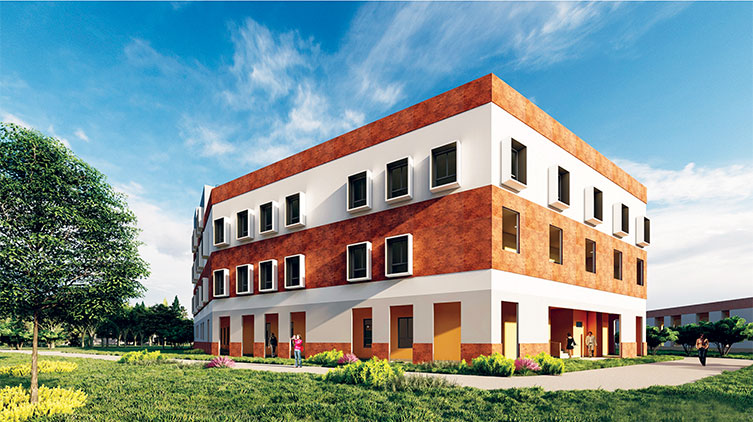 Identifying the white space
The prefabricated construction industry offers different technologies and solutions. Tata Steel first reviewed the market options and decided to foray into the light gauge steel frame structures (LGSF), polyurethane foam (PUF) panel solutions, and standardised modular offerings under the Nest-In umbrella. The business then strengthened an ecosystem of various players, including manufacturers, solution partners and execution partners, to provide top quality offerings across the country.
Starting the journey with EzyNest, a modular toilet solution, Nest-In worked in the remotest areas of India and built a robust network of partners across the country. The Government of India's Swachh Bharat Mission gave EzyNest a further push as it evolved into the automated smart toilets under the Smart EzyNest brand. Nest-In today is the partner of choice for several government bodies and corporates for their CSR programmes.
Over the last few years, Nest-In has built on LGSF construction as its focus area. One of the first key LGSF projects was an 8000 sq ft canteen constructed in 75 days, followed by the construction of a 23,000 sq ft educational institute in 84 days. The construction of the 80,000 sq ft Covid-19 hospital in Kasaragod, in collaboration with the Tata group and Tata Projects during a complete lockdown, proved to be the game changer. "We have been building our capabilities, but with Kasaragod we feel more confident. The learnings from all our past projects have been huge, and they are coming handy now as we grow," says Mr Aggarwal.
The prefabricated construction business has various elements: the design element that brings in the structure and the stability, the materials piece which needs to be procured from various component manufacturers, and then project management and on-ground execution. Nest-In owns the design, which is customised for consumers; the material, of course, is high tensile steel by Tata Steel, and for other parts and fixture we onboard approved partners and vendors. On the execution front, partners do the installation on ground while Nest-In deploys project managers and site supervisors to monitor and execute individual projects.
Changing habits
Prefabricated construction comes with its own set of challenges. Buildings, homes and structures have conventionally been made of brick-and-mortar. Steel-intensive prefabricated constructions are a rare sighting, typically reserved for public facilities. How then is Nest-In expanding its retail footprint with Nestudio? "And to that extent, we are the business leaders in converting this category," says Mr Aggarwal.
The initial hesitancy and doubts about durability and comfort have gradually abated. There is a greater acceptance of prefabricated living solutions, with both institutions and individuals looking at alternative construction technologies. "In a way the pandemic helped us.
News reports about various prefabricated steel installations not just in India but also in China and other parts of the world has made people realise that prefabricated is the answer for high-speed and quality construction," adds Mr Aggarwal.
Solution sets
Modular solutions are largely utilised by the B2G (business to government) and B2B (business to business) clients — municipal corporations, government bodies and corporates to set up toilets and water ATMs at various locations. Electric vehicle charging stations is the new offering in this segment.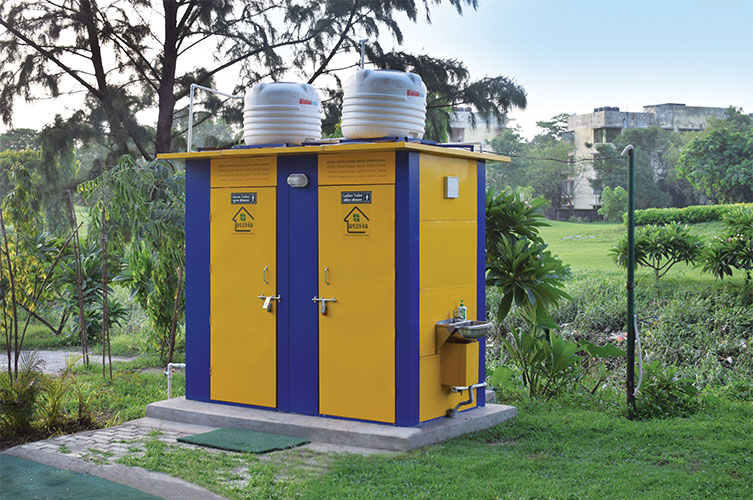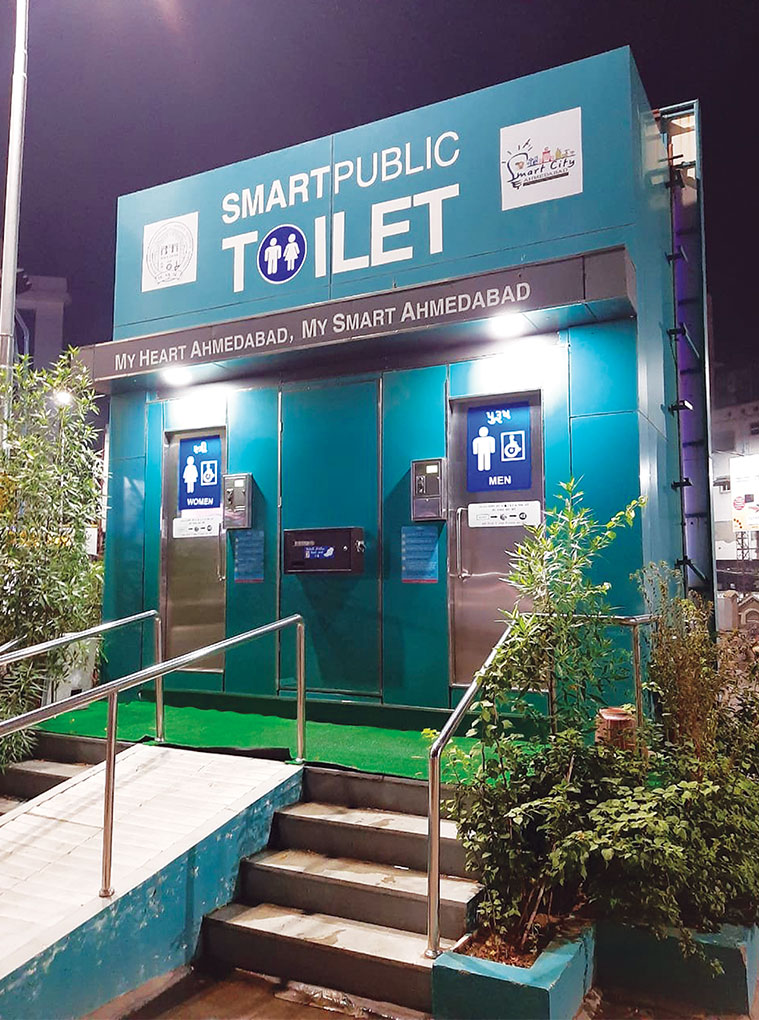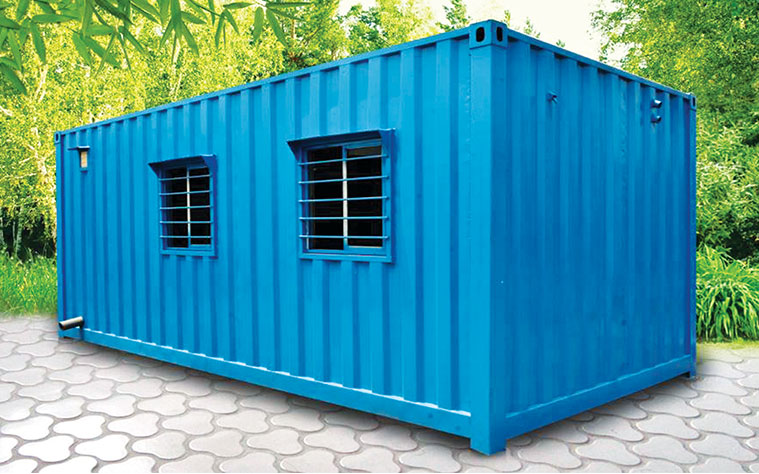 Prefabricated living solutions for retail customers, under which Nest-In offers rooftop extension or living solutions such as farmhouses and cottages.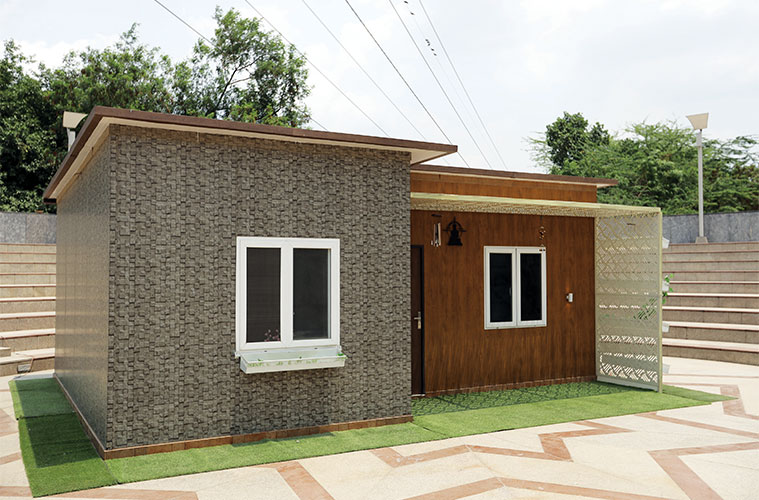 The LGSF solutions are typically utilised by large B2B companies such as mining companies, oil and gas companies, and public sector undertakings that want to set up hostels, industrial amenities, residential complexes and offices in a short timeframe.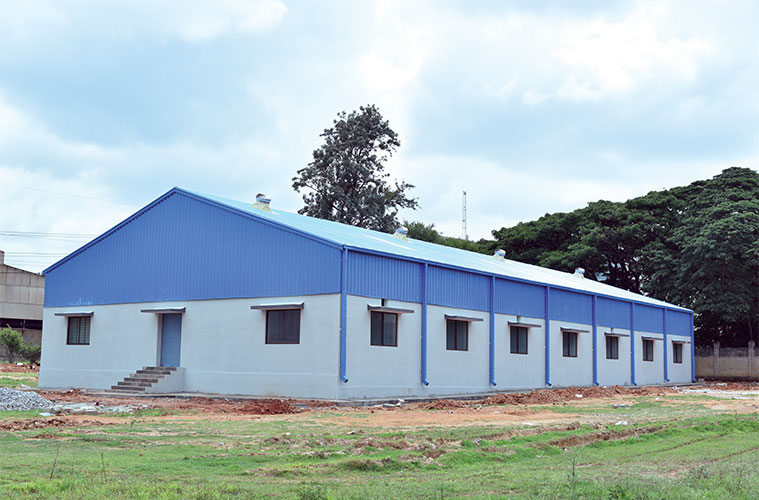 New solutions
ChargeNest – EV charging station

AgroNest – Smart warehouse for onion storage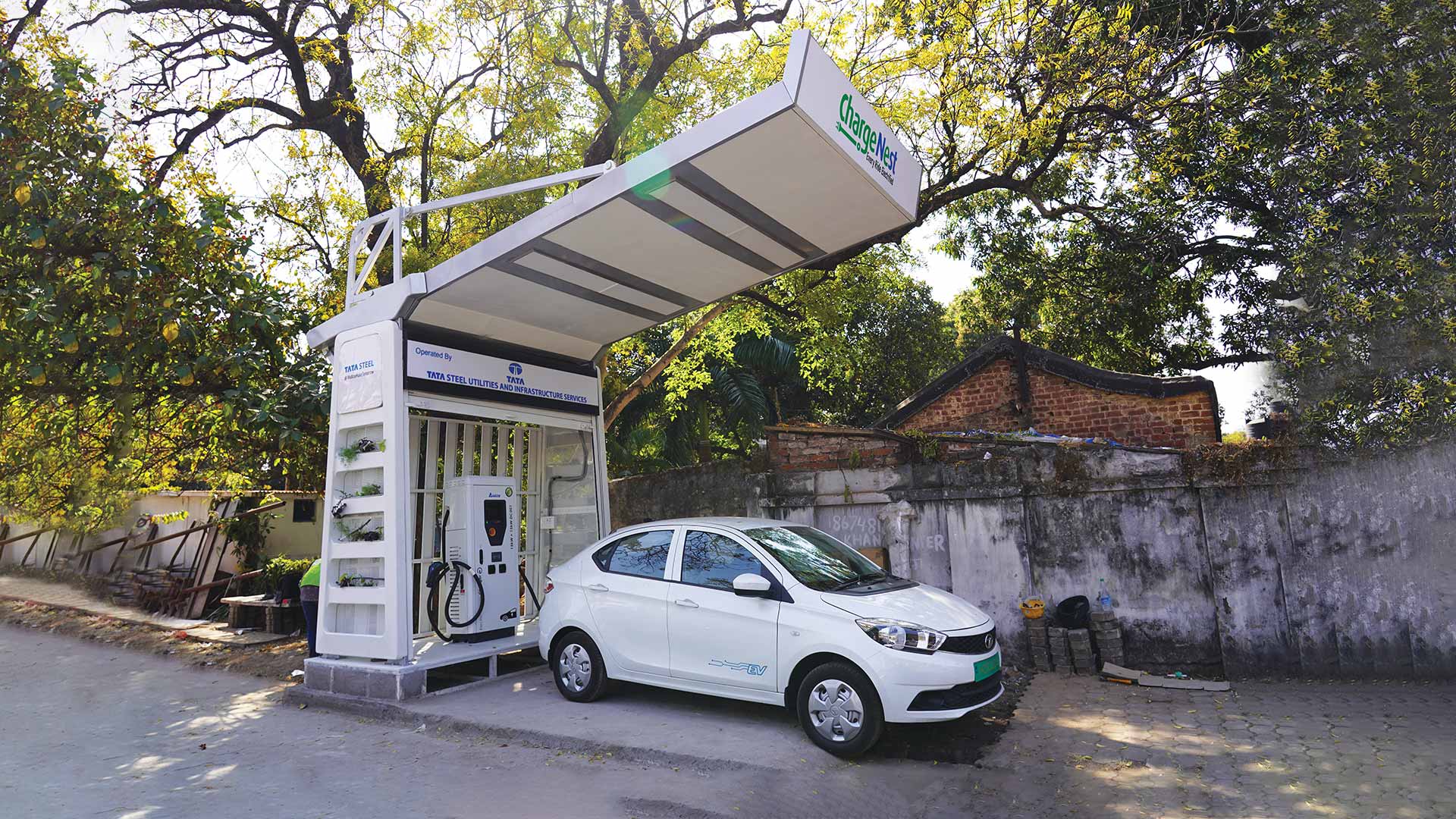 A step towards a greener tomorrow
To understand the sustainability impact of Nest-In's solutions, Tata Steel conducted a lifecycle analysis for a HabiNest (LGSF) building vis-à-vis a similar conventional structure. The findings noted that the environmental savings for a 2400 sq ft HabiNest unit as opposed to conventional buildings is between 48% and 61% over a range of lifecycle categories. This, loosely translated, is the environmental savings on carbon emission equivalent to not driving an average passenger car for 3 lakh km. That is the kind of environmental savings Nest-In is talking about.
As individuals, companies and governments increasingly look for sustainable and smart solutions, Nest-In is poised to play a larger role in India's growth journey. The company has collaborated with Tata Power, Fortum India Pvt Ltd, Tractors and Farm Equipment Ltd, Volttic and Zeon Charging for installing EV charging stations across the country. Their smart toilets are already part of Indian daily life, with many more to be installed by the year end. The business is continually looking to come up with new and innovative solutions with the help of Tata Steel's in-house innovation hub, Innovent.
Nest-In has also collaborated with Tata Technologies and the Government of Karnataka to build 149 ITIs across Karnataka, spanning 11.5 lakh sq ft; a 2 lakh sq ft academic block for a private medical college, and 1500+ modular toilets for a marquee CSR programme among other projects. Says Mr Aggarwal, "We are looking at upward of Rs 1000 crore of business by 2025."
—Sanghamitra Bhowmik