June 2022 | 1909 words | 7-minute read
His rich plantation experience and domain expertise, spanning 30 years, makes Chacko Purackal Thomas the perfect coffee maker to helm Tata Coffee Ltd (Tata Coffee). 
In this interview, Mr Thomas shares his vision for one of the world's largest integrated coffee cultivation and processing companies, and his insights on the industry.
Tata Coffee has reported a 38.42 percent jump in consolidated net profit and a 17.51 percent increase in consolidated net revenue in the third quarter of FY21-22. To what do you owe this impressive performance?
The credit goes to the commitment of our people and some well-thought-out plans. At the height of the pandemic, we operated with just 50% manpower; our 3 factories, however, have been running at nearly 100% capacity for the past 3 years. During this period our efforts were largely concentrated on maximising sales of all the produce from our coffee estates and plants.
From a largely India-centric production facility to a global company, with presence in Vietnam, Tata Coffee today has built premiumisation and differentiation into its product portfolio, along with disintermediation so as to transact directly with our end customer — the roaster and large instant coffee brands.
We have channelised our efforts in new product development (NPD), innovation, and co-creation of blends with our customers. Close to 60% of our instant coffee blends in India have been developed in the last two years.
In keeping with the group Chairman's vision of adopting digitisation in business processes, we are experimenting with drones to conduct crop yield assessment among other things. Our estates have been subdivided into smaller units to enhance profitability and reduce the time taken to address customer needs. In the last quarter it has been all about delivery on these building blocks.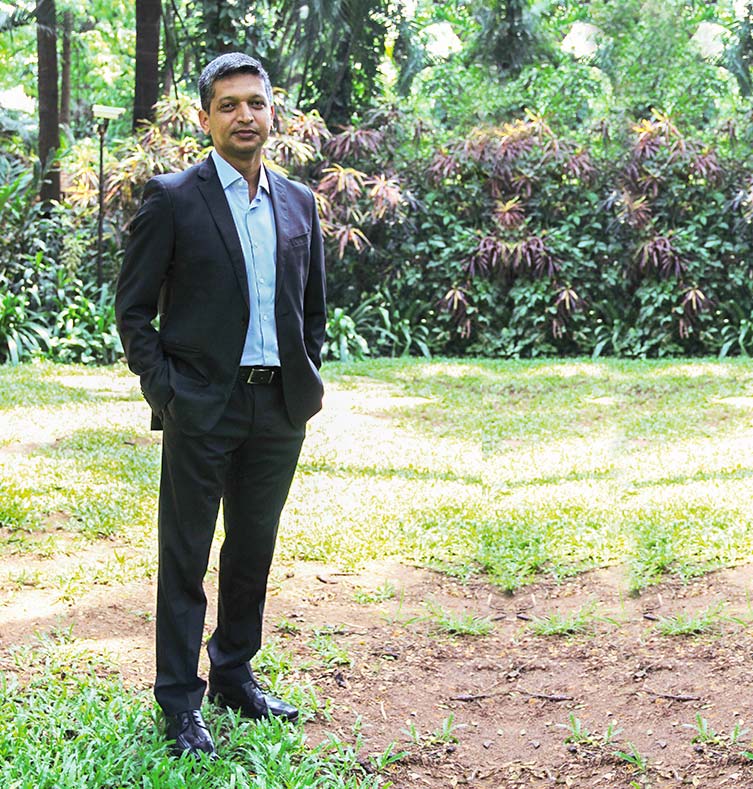 The Jumboor estate has won the 'Best coffee in the World' recognition at the Sixth Ernesto Illy International Coffee Awards 2021. What is the significance of this award?
Illy — one of the world's premier and specialty coffee marks — buys coffee from coffee-growing regions worldwide. At its annual gathering, an independent jury comprising tasters, chefs and coffee aficionados, pick out the best coffees, categorising them into 'Best in Region', 'Best in Country' and 'Best in the World'. Tata Coffee has been previously awarded the 'Best coffee in India' on three occasions. Winning the 'Best coffee in the World' has made us the first Indian coffee to win this international acclaim.
This award also reflects Tata Coffee's focus on both the science and art of coffee growing that defines the quality of our produce. The estate's microclimate plays a crucial role in the organoleptic properties of the coffee, thereby imparting a distinct texture, smell and taste to the coffee beans. For example, an aficionado can pick up notes of citrus in the coffee if the crop is grown next to an orange tree. This is the true art of coffee growing that Tata Coffee has mastered.
Tell us about Tata Coffee's phenomenal work in sustainability.
Tata Coffee has close to 12,000 hectares of coffee and tea plantations in Karnataka, Tamil Nadu and Kerala — each ecologically unique. We have ~1.3 million trees both native and exotic and we maintain a record of the birds and animals native to the region. Most of our estates are biodiversity hotspots and some have even been declared as world heritage sites by UNESCO.
We are a carbon-neutral company, offsetting close to 2.3mn metric tonnes of carbon annually; 81% of our energy requirement is met from renewable resources. We harvest ~3.5mn cubic metres of water annually, maintain potable water in ponds that help to raise the groundwater level, and have reduced our water consumption by 75% in the last 5 years. Nearly 80% of our energy requirement at our Theni instant coffee plant in Tamil Nadu is met by renewable sources.
"The ('Best coffee in the World' recognition at the Sixth Ernesto Illy International Coffee Awards 2021) reflects Tata Coffee's focus on both the science and art of coffee growing that defines the quality of our produce."
The company is Rainforest Alliance certified and is the first and only plantation company in the world to be Social Accountability Standard certified.
Coffee cultivation is labour-intensive. How do you ensure worker safety?
With 18 coffee estates, 3 instant coffee plants, 18 lakh pepper vines and close to 2000 hectares of tea estates, Tata Coffee employs between 8,000 and 12,000 blue-collared workers, and the company is committed to ensuring their health and safety.
While human-wildlife conflict on our estates has been meaningfully addressed with no injury or fatality reported in the last 4 years, it has been a herculean task. Elephant corridors have been demarcated on our estates and help has been sought from the local forest officials to radio collar the matriarch elephants which lead the herd. This aids in monitoring their movement and in cautioning staff if a herd is in the vicinity. Patrols are sent out every morning before work commences to be doubly sure.
We still have a long way to go before we can address all the possible safety hazards at our estates and factories, but we are committed to making our workspaces accident-free. Our safety and operations teams are working with external agencies to create the safest possible tools for our staff who work at heights to pick pepper and ensure shade lopping in the coffee fields. Besides training and good work practices to reduce accidents, our field staff must wear personal protective gear to minimise exposure to workplace injuries.
Regular safety audits are conducted. We have, in collaboration with the Tata Business Excellence Group, created a proactive safety index and introduced both consequence management as well as reward and recognition for exemplary safety behaviour.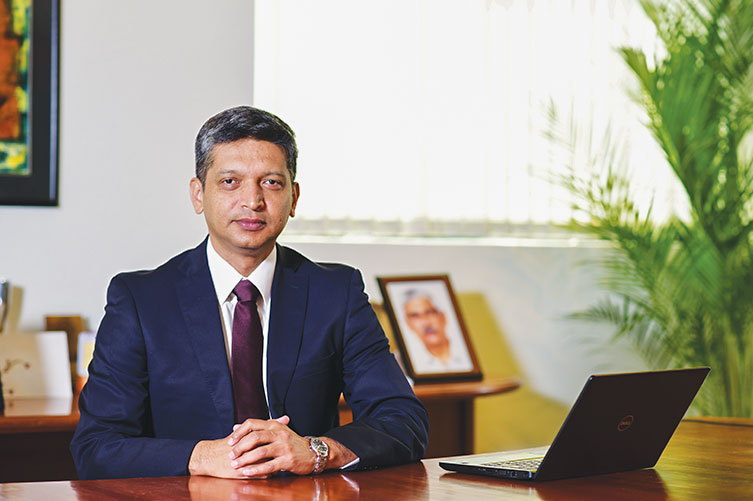 Is the company looking at expanding cultivation of micro lots or small batches of single origin coffee?
We are already cultivating micro lots — coffee from a specific region, or a specific estate, or a field with a particular type of cultivar. These coffees are being marketed on Tata Consumer Product Ltd's (TCPL) B2C platform under the brand Sonnets. Our micro lots from Nullore have featured in the Starbucks reserves category in their roastery in Seattle. These micro lots are coffees that are truly limited in size, possessing some of the most exotic and rare taste profiles.
How do you protect the crop from the effects of climate change?
To begin with, we have minimised the use of agrochemicals that have an adverse impact on both the environment and soil. We actively collaborate with the government and local authorities on conserving water, wildlife management and protecting the green cover. Being a Tata Company, we truly believe we are the custodians of these natural resources.
To a certain extent, our rainwater harvest tanks have helped us surmount extreme weather conditions of extended drought and incessant rain. We have deployed technology to monitor groundwater levels and use satellite imagery and data for water conservation. Usage of water efficient washing stations for our coffee crop have helped us conserve nearly 70% water.
With the understanding that soil holds the essence of all that we do in agriculture, we have undertaken several soil conservation initiatives in our plantations. Our efforts also extend to our plant in Theni, where measures are being taken for groundwater recharge to tackle water shortage.
"We are a carbon-neutral company, offsetting close to 2.3mn metric tonnes of carbon annually; 81% of our energy requirement is met from renewable resources."
Wastewater recycling and use of Zero Liquid Discharge technology has substantially reduced water consumption at our Toopran plant in Telengana. Our Vietnam plant deploys technology that has reduced water consumption by over 30 percent. Tata Coffee, with its commitment to the environment and ecology, strives to minimise the impact of climate change on the rich biodiversity nestled in its estates.
Tell us about the company's global presence.
With our produce sold worldwide and raw materials sourced from over 40 countries, we do have a global presence. In March of 2019, however, we truly went global with the setting up of a greenfield instant coffee plant in Vietnam for manufacturing freeze dried coffee, an expensive variety of instant coffee. Vietnam, the 2nd largest coffee grower in the world after Brazil, is the largest grower of Robusta beans which are used for instant coffee.
Tata Coffee's fully automated plant in Vietnam is the only instant coffee plant in the world to have a pilot plant for developing new products and variants on a smaller scale, thereby giving us tremendous cost efficiencies in NPD and a very quick turnaround time. As part of our enhanced product offering, we are commissioning liquid extraction of coffee beans to prepare cold beverages.
In its short existence, Tata Coffee Vietnam has already created a niche for itself and is now running at 100% capacity. Our presence in Vietnam has helped Tata Coffee extend its footprint in Europe and Russia, as well as Japan.
Tell us about Tata Coffee's joint venture (JV) with Tata Starbucks and the collaboration with the Indian Hotels Company Ltd (IHCL).
The JV is with our parent organisation, TCPL and Starbucks. Our association with Tata Starbucks has been wonderful, with Tata Coffee being the sole supplier of Indian Arabica beans and its roasting partner. With the opening of Starbucks outlets across the country, we see a significant increase in the consumption and demand for our coffee.
We tied up with IHCL for the management of bungalows on our estates, under the amã Stays & Trails brand. We are extremely grateful to Mr Puneet Chatwal, MD & CEO, IHCL, for catalysing this partnership. This collaboration has been doing extremely well, and we will be adding more bungalows in the near future.
What is the company's vision for the future?
From being a pure coffee-growing company, we moved to pepper cultivation and, today, are the largest corporate pepper producer in India, and not too far away from being the largest in the world. We also currently produce ~5mn kg of tea, and we hope to reap dividends from our investments in tea cultivation. We have ventured into avocado cultivation and aim to be the country's largest avocado producer. We do see scale possibilities in pisciculture as well as apiculture. The honey harvested on our estates will soon be sold at our retail outlets in Coorg. We also intend to make Tata Coffee a far more diverse company by utilising our biggest asset — our land — for maximum returns. On the instant coffee front, with all our plants now running at near 100% capacity and demand for domestic coffee increasing manifold, we are excited at the possibilities that lie ahead.
From heading Kannan Devan Hills Plantations Company Pvt Ltd (KDHP), Munnar, to leading Tata Coffee, tell us about your journey.
Having recently completed 30 years in the Tata group, I feel extremely blessed and privileged to assume the responsibility of leading both KDHP and Tata Coffee. I've been fortunate to have excellent mentors, managers and colleagues who have stood by me through thick and thin. The Tata group has been kind and has nurtured me all these years, and I owe most of my success to the values and principles I imbibed from the group early in my career. It's been a very satisfying journey across some of the most beautiful locales, learning from some of the hardest taskmasters and building lifelong friendships. I look forward to continuing to give back to the group for the belief invested in me.
—Farah Dada