January 2021 | 1357 words | 5-minute read
In a conversation, Sunil D'Souza, CEO & MD, Tata Consumer Products, discusses the integration of Tata Global Beverages and the consumer division of Tata Chemicals, managing a merger in the middle of a pandemic, and the future course for this FMCG giant.
You joined the organisation amidst a huge operational and business redesign. What was your focus going into the role?
I had a basic understanding of the business; however, what I hadn't bargained for was taking over remotely. The immediate task after I joined was keeping the business running in a safe manner. We started from safely getting our distribution systems going, to moving logistics, to serving retailers and reaching the consumers; while keeping our people centre stage.
Subsequently, we focused on the integration aspect, and if we didn't get it right, we would have to live with our mistakes for a long time. Therefore, we spent time on back-end integration, making sure we got the basics right. We focused on creating a structure that not only met the integration needs of today but could support our growth and expansion.
We moved from a strategic business unit structure to a category one because in the fast-moving consumer goods (FMCG) business, a common sales system is extremely helpful as it allows for synergies to add and expand the product portfolio. Besides, an integrated supply chain leverages warehouse logistics, transportation, manufacturing and so on. The category structure also allows us to focus on innovation, market research, consumer insights, with focus on distribution and efficiency.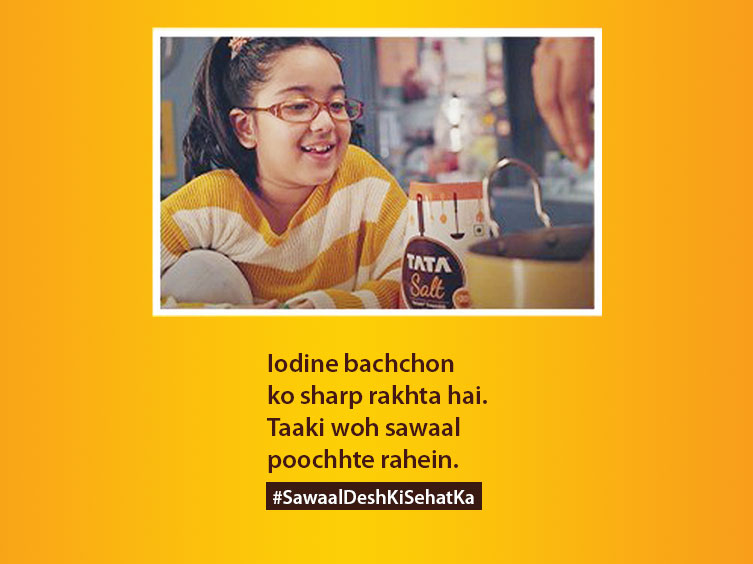 "Our ambition is to be much larger in the FMCG space. As a first step, we are solidifying our presence in the F&B space. As FMCG is a large canvas, we have to be selective about where we want to play, where we should bring the Tata name, where we can extract value all the time, looking at competitive intensity, category growth, and profitability."
How did you prepare for your role as CEO & MD of Tata Consumer Products (TCP)?
I definitely wasn't prepared for joining the organisation during a lockdown, and then carrying out the planned merger at the height of the Covid-19 pandemic; but the good part was that before joining I had spent some time with the TCP team and had a bit of an orientation.
What aspects of the business — brands, operations, marketing — needed to be realigned for Tata Consumer Products?
The aim of the merger is to be a large FMCG player in the Indian and global markets. Right now, the focus is to put the food and beverages (F&B) teams together on a common platform — whether it be sales and distribution, manufacturing, research and development, or innovation. Expanding our reach, doubling our distribution, creating direct distribution channels, and delayering to drive greater reach are some of the targets we have set for ourselves.

The human aspect of a merger cannot be ignored. How did TCP approach the challenges posed by the merger in terms of employee morale, adjustment and retention?
Our people are at the centre of what we do. We are in the process of restructuring and have analysed internal and external processes in order to have the best practices. We are also reviewing roles and responsibilities, and designations of employees in the restructured entity.
Executing these changes at speed and regular two-way communication is a great way of allaying any fear, uncertainty or anxieties that employees might have. We have been constantly updating the employees about the happenings within the organisation along with the objectives behind the changes being carried out.
The newly formed Tata Consumer Products has become one of the foremost companies in the Tata group. What are the factors and strategies that helped achieve this?
Actually, Tata Consumer Products became an aspirational company, both within the group and outside, the moment it became known to the world that Tata group wanted to play a larger role in the FMCG space.
At TCP, we were clear about the integration efforts and our desire to become a long-term player in the sector. We clearly communicated our intent to the outside world as well as to our internal stakeholders, analysts and investors. Next, we had a timeframe in place for our short-term goals such as putting an organisational structure in place and working on the sales and distribution (S&D) plan as well as a broad sketch about the path to becoming a larger FMCG company. In terms of the whole value creation story, we have been delivering results consistently.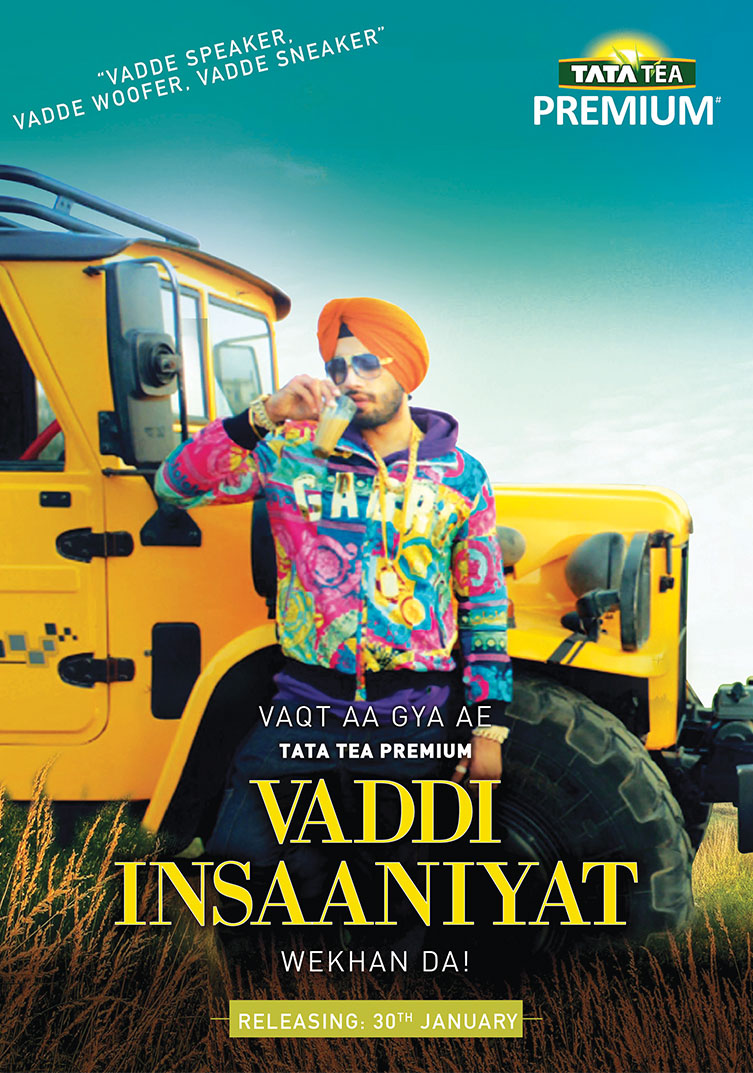 The FMCG market is a crowded one. How will TCP be different from the other players?
I'll answer this question in three parts. First, TCP has something which no one else has, the trust that the Tata brand carries in the country. That itself gives us an added advantage. Second, to stay on the top in the FMCG space, you must understand the consumer and get your execution at the point of purchase right. You must have the right S&D structure, must be present at an x number of kirana shops (local brick-and-mortar stores), must be available in modern trade and e-commerce platforms and must be merchandised properly. Then, comes innovation, because being new and fresh is critical in this space. Finally, you should be able to communicate all this to the consumers.
Our ambition is to be much larger in the FMCG space. As a first step, we are solidifying our presence in the F&B space. As FMCG is a large canvas, we have to be selective about where we want to play, where we should bring the Tata name, where we can extract value all the time, looking at competitive intensity, category growth, and profitability.
In terms of innovation, S&D and advertising and promotion (A&P), we've chalked out a plan and have started working on it. We aim to double our direct reach in 12 months and should have our distribution system stabilised soon. We will soon start adding outlets and over a 36-month period, we hope to double our total numeric reach. In the A&P space, we are working on leveraging synergies with an aim to use these to power our brands.
Any key market trends that have emerged during the pandemic and how is TCP adapting to them?
Both e-commerce and convenience shopping have been accelerating trends since the outbreak of the pandemic. The kirana channel, which had been under pressure of late, has seen a resurgence and will continue to be a key channel in the post-pandemic world. In fact, local retailers have been leveraging digital platforms, and started better connecting with their consumers and serving them better. Also, we are seeing a spurt in large packs for certain categories and channels, and smaller packs in some others.
As a marketeer, the key is to stay close to the ground and adapt to the changing trends quickly. We are digitising the organisation at speed to leverage technology for agility. We have ramped up our spends on digital media and created a dedicated e-commerce vertical. We are not only leveraging the large e-commerce platforms, but also strengthening our own B2C website, www.tatanutrikorner.com
Your biggest learning from your experience at TCP and the Tata group so far?
Within a few months of joining the Tata group, I realised the potential for business synergy within group companies by leveraging the group's resources, digital communications, government affairs, innovation, etc.
The biggest and positive learning for me, however, was the passion, capability, and determination of the Tata people. The way the teams went about figuring out what permits were required, or how to get the goods to the consumer. There were a tonne of things we had to do — how do I get machines started up, or how do I decide which blends are required, or how do I play remotely at the auctions and make sure my supply chain is not disrupted? I think the strength and motivation of the people and their passion effectively defines the Tata group. I figured out that people are motivated and worked so seamlessly that things happened, and I didn't need to tinker. I found myself in that sweet spot.
—Anuradha Anupkumar & Sanghamitra Bhowmik