February 2020
Tata Better Soles is an initiative of the Tata Group that aims to provide an opportunity for underprivileged children to own their own pair of running shoes.
Tata Better Soles was launched in 2019 coinciding with the Tata Mumbai Marathon and Tata Ultra Marathon. Contributions were raised from runners and supporters, which was used to purchase and gift of a pair of shoes to someone in need. This gift of shoes helps the recipients to lead a better quality of life – whether it is to run that extra mile as they chase their dreams or to simply experience the sheer joy of running.
The gifted shoes are distributed through our NGO partners. Over the past 2 years, we have ensured that more than 4750 children received shoes through this initiative via various NGOs.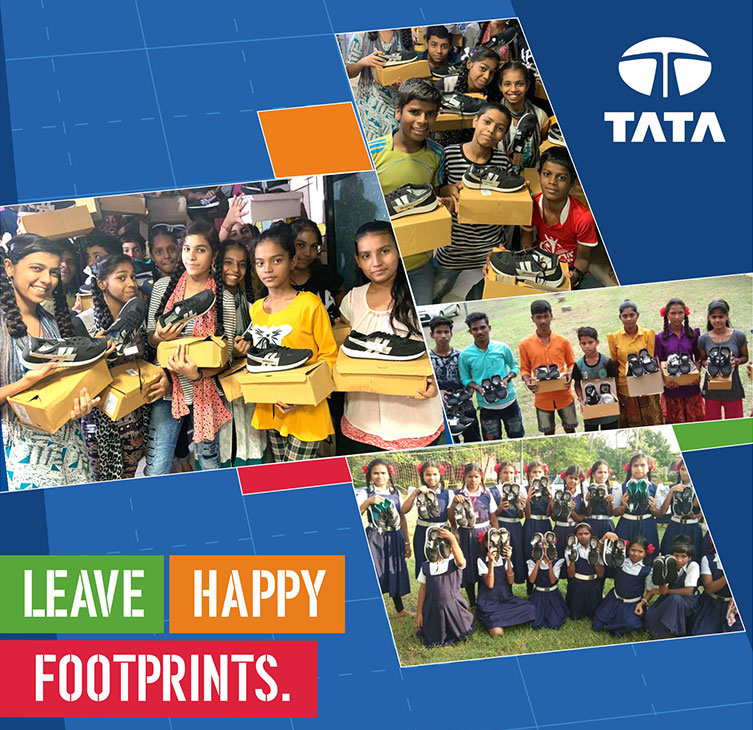 The beneficiaries included, among others, are children from slum areas, children studying in municipality schools, children from the rag-picking communities, orphanages, children undergoing cancer treatment and other underprivileged children across the states of Maharashtra, Uttar Pradesh and West Bengal in India.
Subscribe To Stories From Tata.com
Every week, we bring you a selection of stories that offer insight into the Tata group's businesses, community initiatives, rich heritage and diverse workforce. 
Occasionally, emails will contain promotional content from our group companies and partners, special offers or discounts. However, we will not share your email ID or other identifiable data with any third party. We follow an authentication process that requests you for your consent before we add you to our database.