Published June 2021 | 304 pages
My new book Tata Stories — 40 Timeless Tales to Inspire You is in the bookshops now. Published earlier this year by Penguin Random House, it contains 40 timeless tales drawn from the history of the Tata group. These stories can inspire and motivate readers; in fact, even move them to more meaningful action in their lives.
One of the stories in the book is about a chance encounter between the Tata group Founder, Jamsetji N Tata, and the great Indian spiritual leader Swami Vivekananda on board a ship from Yokohama (Japan) to Vancouver (Canada). The story goes on to tell how the duologue between the great minds led to the inception of India's finest science university, the Indian Institute of Science at Bengaluru.
The compilation has another interesting story on the legendary Jubilee diamond, twice as large as the Kohinoor, and how Sir Dorabji Tata and Lady Meherbai Tata — owners of the precious gem — pledged it to rescue the steel behemoth Tata Steel from collapse.
You can read stories about the journey of India's first commercial airline, Tata Airlines; and the country's first indigenous car, the Tata Indica, from the drawing board to fruition. Also within its pages are little known stories of many Tata legends, and the lessons we can learn from their lives.
In his endorsement of the book, Tata Sons Chairman, Mr N Chandrasekaran, remarks, "The rich history and heritage of the Tata group comes to life through the memorable stories narrated in this book by Harish Bhat. These tales of nation building and breaking new ground hold important lessons for us all."
I was also pleased to know that avid readers were gifting the book to loved ones, and parents were reading out the stories to their children like those timeless tales that transcend generations to become folklore.
Such encouraging feedback made me reflect on my own learnings from writing this book — after all, what makes for a compelling read?
Authenticity of stories
For corporate or brand stories to resonate with people, they have to be authentic. Well researched, real-life stories interwoven with interesting facts and episodes tend to hold the readers' attention. In the writing of this book, a lot of my source material came from the Tata Central Archives, Pune, which is a treasure trove of Tata history. I had to distil each story from several documents and letters while ensuring factual accuracy at every point.
Stories of the human spirit
And, what works best with readers are simple stories that celebrate humankind. Stories of the human spirit, of love and loss, of success and failure, of passion and purpose make for an interesting read and leave an indelible impression on the reader's mind. Most stories in this compilation are built around legendary Tata leaders, the challenges they faced and how they overcame them in the relentless pursuit of their dreams. Don't be misled into thinking that this is a corporate book. While the stories have been derived from the history of the more than 150-year-old Tata group, they are, essentially, human interest stories that strike a chord with almost everyone.

Stories of life truths
Readers usually feel contented and self-assured if they can take away something good and meaningful from a story. Towards this, I've tried my best to ensure that each story adds some real value to readers' lives. Such value can come from sheer entertainment, enriching information or, best of all, good lessons that inspire all. For instance, from the story of the Indian-origin American astronaut Kalpana Chawla and the pioneer JRD Tata, we get an insight into the source of true inspiration.

Six-minute rule
In the digital era, readers' attention spans are short. I've tried my best to ensure that each story in the book can be read within six minutes which, based on my experience, is the optimal time limit for quick and easy reading. While the 'six minute' rule has served me well, it is often challenging to abide by as a writer, for the story's essence has to be brought out in as few words as possible.
I hope these simple lessons on storytelling will be useful to every reader who aspires to become a storyteller. I would be delighted to receive your views and feedback on harishbhat@tata.com.
—Harish Bhat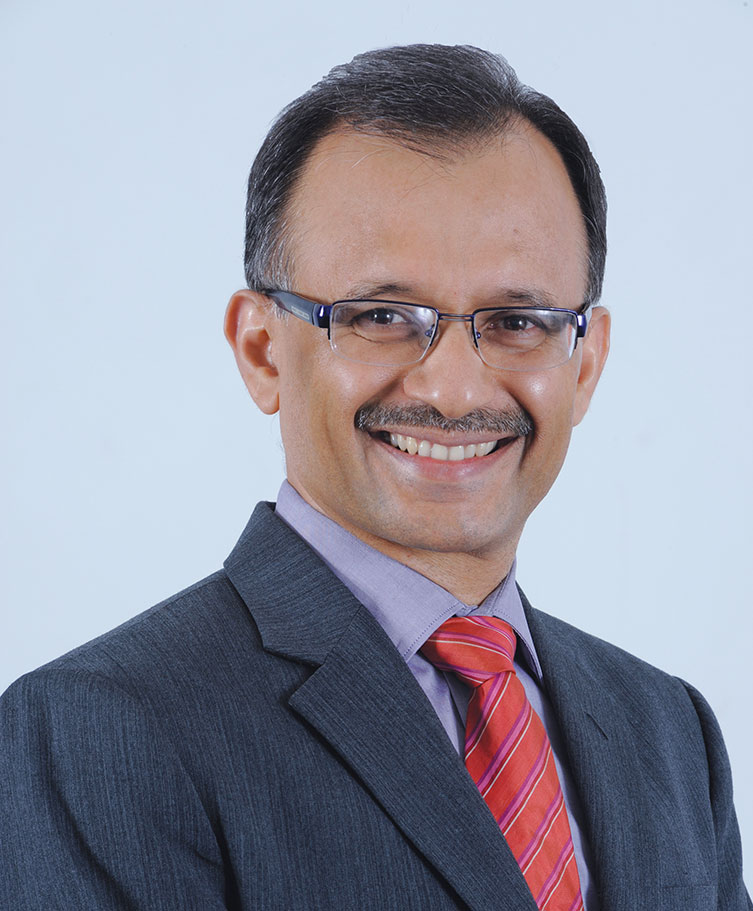 About the author
Harish Bhat, currently the brand custodian at Tata Sons, has held many roles in the Tata group over the past thirty-four years, including as managing director of Tata Global Beverages, and chief operating officer of the watches and jewellery businesses of Titan.
Harish is an alumnus of BITS Pilani and the Indian Institute of Management Ahmedabad (IIMA). He won the IIMA gold medal for scholastic excellence, and later the British Chevening Scholarship for young managers. In 2017, he received the Distinguished Alumnus Award from BITS Pilani.
An avid marketer, he has helped create many successful Tata brands. He writes extensively and is a columnist for The Hindu Business Line and Mint. In 2019, Linkedin selected him as one of their top voices in India.
This book is also available on Kindle.
Why not stay in touch?
Every week, we bring you a selection of stories that offer insight into the Tata group's businesses, community initiatives, rich heritage and diverse workforce. 
Occasionally, emails will contain promotional content from our group companies and partners, special offers or discounts. However, we will not share your email ID or other identifiable data with any third party. We follow an authentication process that requests you for your consent before we add you to our database.
Sign up by entering your email ID below.