Published 2023 | 36 pages | 15-minute read
To my father the acquisition of wealth was only a secondary object in life; it was always subordinate to the constant desire in his heart to improve the industrial and intellectual condition of the people of this country and the various enterprises which he from time to time undertook in his lifetime had for their principal object the advancement of India in these important respects."
Said Sir Dorabji Tata, while laying the foundation stone of the Lonavala Dam in 1911. The son and successor of the founder, he brought to fruition three of Jamsetji's dreams – the set up of Tata Steel (then TISCO), hydroelectric power and the establishment of Indian institute of Science. The father was the visionary, the son the builder, who did not leave any stone unturned in ensuring the success of the vision.
So deeply committed he was to the vision that he spent weeks in the remote forests of eastern India, sometimes without adequate supplies, while prospecting for coal and iron ore deposits that would be critical to the establishment of Tata Steel. In later years, when the company was struggling in the aftermath of the first world war, he pledged all his, and his wife Meherbai's wealth to ensure wages and debts were repaid and the business revived.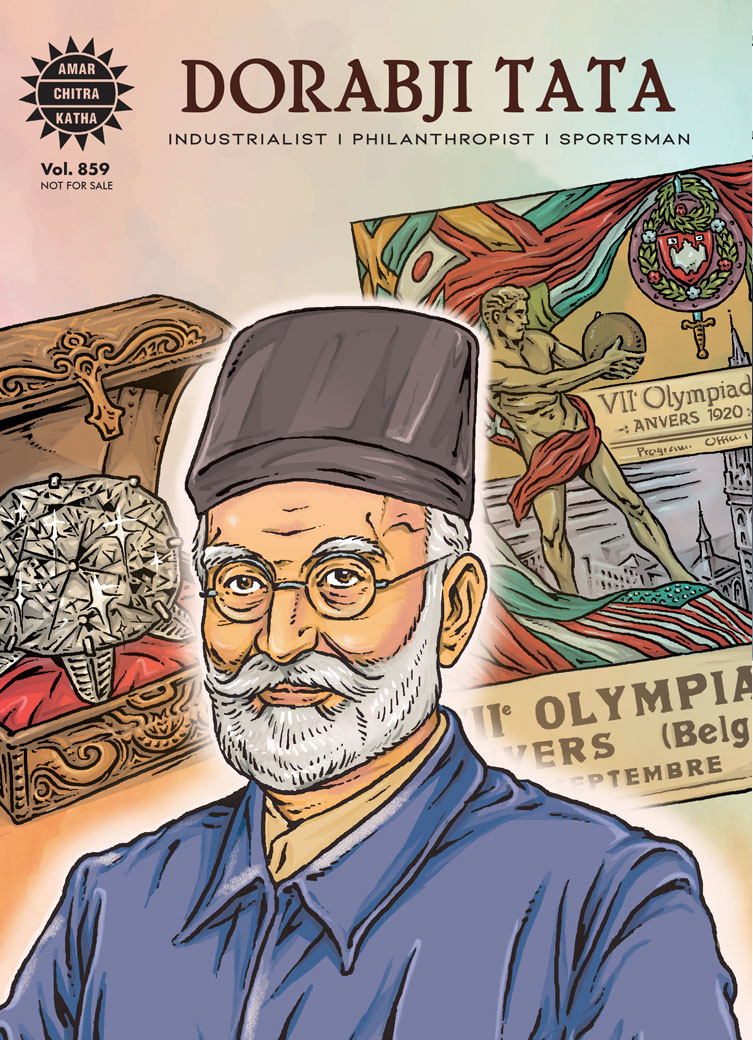 His support and patronage of Indian sports is well-known. He was instrumental in sending the Indian contingents to the 1920 and 1924 Olympics, and devoted time, effort, and finances for the Olympic movement in India, and served as the Indian Olympic Association's first president. He was no mean athlete himself; in his youth, he captained the Parsee Gymkhana cricket team and excelled in many sports, including rowing, while at Cambridge.
Dorabji was deeply devoted to his wife Meherbai. Upon her untimely death from leukaemia, he bequeathed all his wealth to philanthropy and cancer research. He set up a Radium research institute in her memory which would later become the Tata Memorial Centre.
Sir Dorabji Tata passed away on June 3, 1932 at Bad Kissingen, when he was on his way to visit his beloved wife's grave in London, among other duties.
The illustrated classic by Amar Chitra Katha tells you the story of his life.
Why not stay in touch?
Every week, we bring you a selection of stories that offer insight into the Tata group's businesses, community initiatives, rich heritage and diverse workforce. 
Occasionally, emails will contain promotional content from our group companies and partners, special offers or discounts. However, we will not share your email ID or other identifiable data with any third party. We follow an authentication process that requests you for your consent before we add you to our database.
Sign up by entering your email ID below.