September 2018 | 912 words | 3-minute read
The genesis of Tata Central Archives (TCA) can be traced back to a letter written in the autumn of 1922. RD Tata advised his son Jehangir Ratanji Dadabhoy Tata to note down everything he saw or heard so that it could serve as a useful record and reference in the future.
His father's advice along with an incident in 1953—when he requested for information on Tata Air Lines, which had by then been nationalised, and was told that the old records were no longer intact—firmed up JRD's resolve to set up a central repository of records. He did so in 1989, on the 150th birth anniversary of Jamsetji Tata, by announcing the decision to set up TCA.
A Science And An Art
Archival management is both a science and an art. The science lies in maintaining the records, and the art in creating collections from the records and disseminating them for public consumption and education.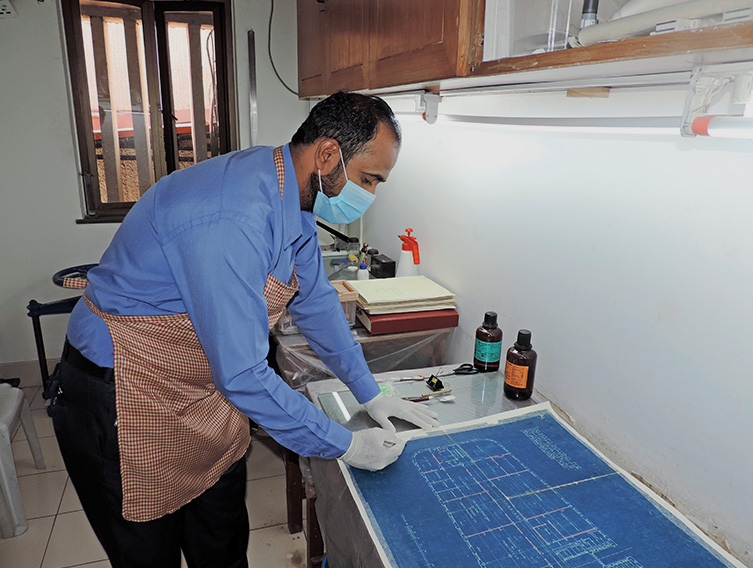 The first decade of the TCA focused on the science of it, starting with the acquiring and accessioning of records. AN Mambro, the principal archival officer, and his team visited company godowns and searched for valuable correspondence at newspaper offices, state archives and libraries. TCA's greatest acquisition during this period was the perfectly maintained records of JRD Tata.
This was followed by conserving the records and defining standardised processes for their storage.
An archivist's job requires an eye for detail and the discipline of adhering to laborious and meticulous processes. Each record poses its own set of challenges. For example, paper and cloth are fragile and change colour with age; metal tarnishes; photographs fade; and fungus, termites and silver fish attack films, books and other artefacts. Each record must, therefore, be handled, treated and stored differently and carefully.
The greatest threat to records is natural degeneration. To protect them, one must follow good housekeeping practices. Damaging fasteners should be removed. Acidic storage materials like boxes and file folders must be replaced with materials of known archival quality. At TCA, the collections are stored in state-of-the-art temperature and humidity-controlled repositories and protected by advanced security systems.
We have also invested in the latest infrastructure technologies to safeguard the archives from risks posed by fire, water, weather and other calamities.
Since frequent handling of records increases the risk of damage, only digitised versions are used for dissemination.
Conservation
Although the TCA staff has been trained in conservation, the services of independent conservators and specialists from professional organisations like the Indian National Trust for Art and Cultural Heritage are also deployed.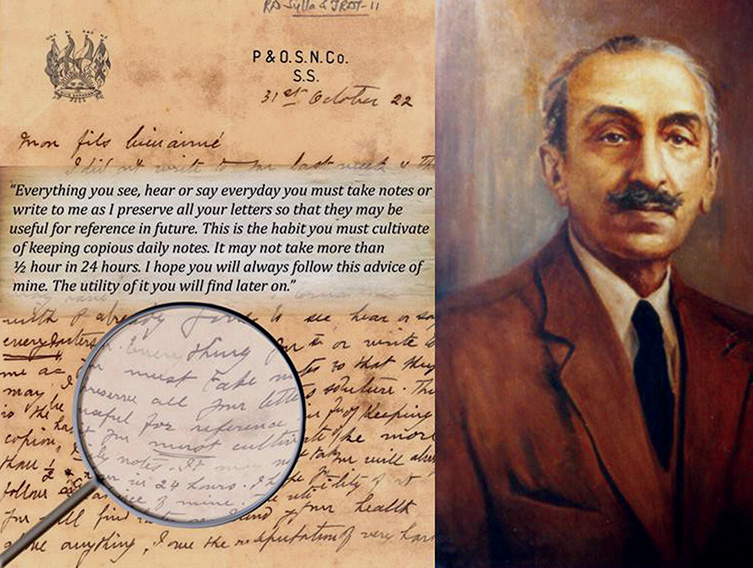 As is the practice worldwide, TCA only uses reversible methods for conservation. This means that processes can be undone at a future date with no harm to the record.
Documents undergo the process of ink fixation, followed by deacidification. Thereafter, they are lined using acid-free materials. The type of lining varies depending on the document. While most are given a double-sided lining of acid-free Japanese tissue paper, others are only given guiding around the edges with a backing using appropriate material.
Staying Relevant
The success of an archive, however, is not just about the conservation. It is measured in equal part through its ability to spread awareness, impart knowledge and remain relevant.
TCA started digitising its records in 1999, a process that comes with its own challenges. Since technology to store and retrieve digital records becomes obsolete over time, the archivists remain vigilant about ensuring digital continuity.

Digitisation has been a key factor in transforming TCA into a world-class business archive that serves as a resource centre for scholars, companies and others on topics as varied as life in colonial Bombay and architecture of Tata group properties, to lives of prominent Tata personalities and Indian national leaders. Its collections have also been used as references by authors and filmmakers, and several companies and institutes in the process of setting up their own archives have consulted TCA.
TCA also conducts a host of outreach programmes, ranging from seminars, workshops, talks and exhibitions to setting up of heritage corners. Till date, almost 29,000 people have visited the TCA galleries to witness exhibitions that highlight the history of the Tata group, its institutions and people. It has reached thousands more through its paintings, documents, photographs and other artefacts that have been displayed elsewhere in India and abroad.
TCA's Archival Treasures
More than 1.6 million archival records of the Tata group tracing its history and its socio-economic impact on the nation

Restoration of Jamsetji Tata's birthplace in Navsari

A collection of over 70,000 documents and treasured correspondence belonging to JRD Tata. The most prized of this collection is the Bharat Ratna, India's highest civilian honour, bestowed on JRD Tata — the first to an industrialist

TCA has been a resource centre for authors like Bakhtiar K Dadabhoy for his books Jeh: A Life of JRD Tata and Barons of Banking: Glimpses of Indian Banking Industry; Aman Nath and Jay Vithalani for their book Horizons: The Tata-India Century, 1904-2004; Peter Casey for his book The Greatest Company in the World?: The Story of Tata; and Zafar Hai for his film The Keepers of the Flame