February 2021 | 838 words | 2-minute read
A close confidante of JRD Tata, Darbari Seth was recognised for his unique leadership qualities throughout his illustrious career of 52 years in the Tata group.
Born on January 1, 1920, Darbari Seth grew up in Naushera in the North-West Frontier Province (now in Pakistan). His interest in Chemistry earned him an MSc Honours from Panjab University.
Joining Tata Chemicals in 1943 as a junior engineer, Mr Seth went to the USA a decade later to pursue an MS Degree in Chemical Engineering from Cincinnati University. After working for Dow Chemicals in the US, he returned to India to resume office at Tata Chemicals.

The alchemist
In 1957-58, Tata Chemicals wanted to expand its soda ash manufacturing capacity from 80 tonnes to 200 tonnes per day, with the expertise of a foreign firm. "We can do it. What is more, we should aim not at 200 but at 400 tonnes which is the optimum capacity. And doing it ourselves, we shall spend much less than what has been budgeted," declared Mr Seth. Of the 16 management board members, only one agreed with him — Mr JRD Tata.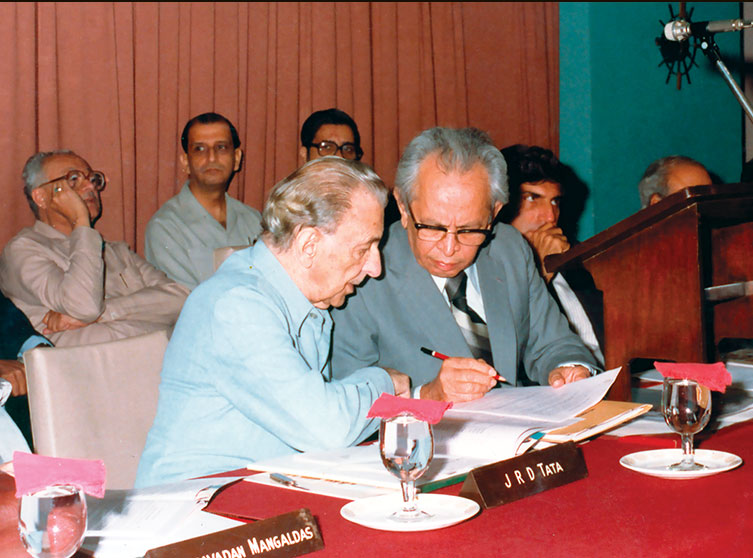 The expansion programme led by Mr Seth was named FHTP (the four-hundred tonne target of soda ash production). It involved a complete rethinking in terms of design, engineering, fabrication, institutionalising processes and installing power plants — all of this without compromising on a single day's production. The first phase of FHTP was completed in 1959 with the setting up of the second lime kiln.
On April 18, 1960, Tata Chemicals inaugurated the installation of a steam tube dryer, the largest of its kind in India, designed to handle 300 tonnes of soda ash per day; a new ammonia still and a new filter system. On November 17, 1964, after the third lime kiln was installed, Mr Seth challenged the team to prove the plant's capability in producing 400 tonnes of soda ash per day. Within the first fortnight, the plant reached a production capacity of 545 tonnes a day.
Mr Seth's success at leading Tata Chemicals earned him chairmanships of more than 14 Tata companies and directorship of 20. He continued to serve as chairman emeritus on all the companies who benefitted from his counsel.

Leading from the front
In 1967, Mr Seth conceptualised a complete solar-cum-nuclear power agro-industrial complex in Mithapur, with the intent of lessening India's import load. The then Prime Minister Mrs Indira Gandhi, who visited Mithapur, was highly impressed by the project and its contribution to the country's progress.
Due to the Monopolies and Restrictive Trade Practices Act in force those days, the project remained unfulfilled. The primary objection was that the fertiliser plant would add another Rs. 2.07 billion to the Tata group's earnings, thereby resulting in concentration of economic power. Though saddened, Mr Seth remained unfazed; in 1973, he became the vice chairman of TOMCO, and in less than a year turned it into a profit-making company.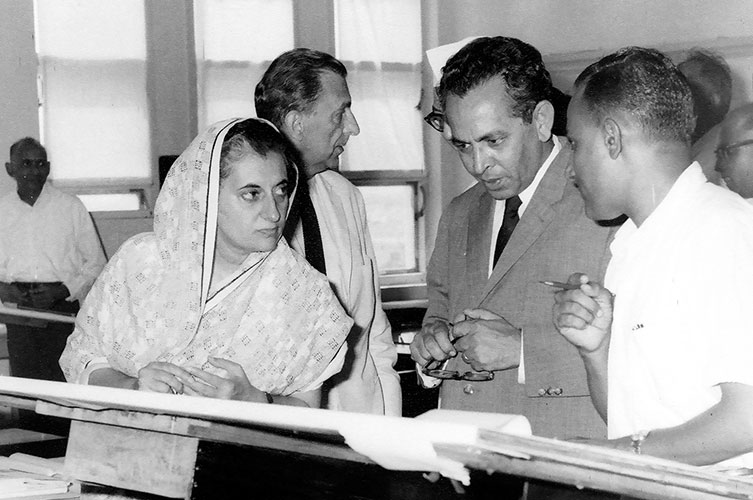 Leading organisations and transforming them into profit-making businesses was something that came naturally to Mr Seth. Joining Tata Finlay (now Tata Tea) at a time when the tea industry was going through difficult times, he helped turn around the company.
As chairman of Rallis, he reorganised the company into an integrated service provider of agricultural products; thus, providing inputs to farmers on how to better manage their crops. Under his astute leadership, the Tata Fertiliser Complex plant in Babrala, Uttar Pradesh, was completed in a record time of 36 months, with much of the machinery and equipment sourced indigenously. Thanks to his vision, today Babrala ranks among the top 10 percent of the most energy efficient and environment friendly fertiliser plants in the world.
He also re-engineered the Malaysian palm oil project, the biggest palm oil refinery project in the world back then, which was a feather in the cap of Tata group's international efforts.
An institution builder
A champion of energy conservation and environment preservation, Mr Seth in 1974 established TERl (The Tata Energy Research Institute) which was renamed as The Energy and Resources Institute in 2003. Under his chairmanship, TERI emerged as one of the world's pre-eminent think tanks and research institutions in the area of energy, climate change and sustainability.
Mr Seth was also the founder and chairman of several institutions and trusts such as Tata Chemicals Employees Welfare Trust, TataChem Golden Jubilee Foundation, The Coorg Foundation, Okhamandal Seva Trust, and Tata Tea Employees Welfare Trust among others.
A visionary
The impact of a burgeoning population on the economy and resources of India led Mr Seth to start a Family Planning programme in Mithapur in the 1950s. Recognising Tata Chemicals' contribution to this cause, the government in 1963 helped in setting up a full-fledged grant-in-aid Family Planning Centre in Mithapur.
Mr Seth was held in high esteem by his peers as well as the industry. He was a natural leader and a visionary; under his stewardship, Tata Chemicals became India's premier chemicals enterprise.
—Farah Dada, with inputs from Tata Central Archives