January 2023 | 866 words | 3-minute read
A visionary equipped with great intellect and tenacity, Tata group Founder Jamsetji Nusserwanji Tata defied sceptics and doggedly pursued his ambitious dreams for India, thus laying the foundation for industrial development in the country. These attributes also made him one of the foremost philanthropists of his time — one who recognised that India's future depended on a 'constructive philanthropy' that sought to "develop the faculties" of the best of India's youth.
He was keenly aware of the value of education and knew that access to quality higher education would be instrumental to India securing her place among the great nations of the world.
To this end, in the late 1800s, he conceived of an institute of higher education and scientific research and donated half of his personal wealth towards its establishment. That institution was the Indian Institute of Science in Bangalore, which opened its doors to bright young minds in 1911, seven years after Jamsetji had passed. Though he did not witness the fruition of one passion project in the sphere of education, another endeavour — the JN Tata Endowment for the Higher Education of Indians — was instituted as early as 1892 and empowered several young Indian scholars to achieve their dreams and give back to India.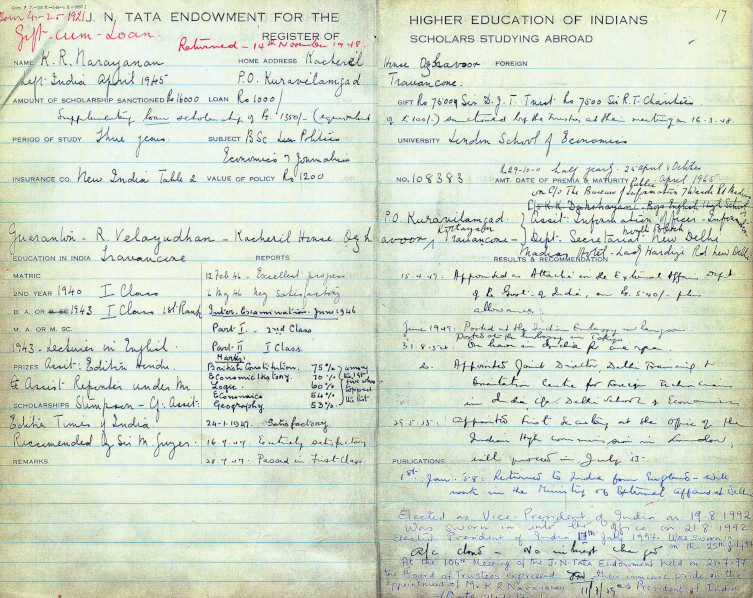 The best of the best
The Endowment has supported many distinguished scholars over the years:
KR Narayanan, former President of India

Dr Raja Ramanna, former director, Bhabha Atomic Research Centre

Dr Jayant V Narlikar, astrophysicist best known for the Hoyle-Narlikar theory

Brinda Somaiya, architect and urban conservationist

Xerxes Desai, former MD, Titan Industries Ltd

Dr Jamshed J Irani, former director, Tata Sons Ltd

Artistes like Mehli N Mehta, who went on to organise the American Youth Symphony in the USA

Homi R Kanga, a violinist who performed with the London Philharmonic Orchestra

Farrukh Dhondy, author

Makrand Paranjape, author
Breaking colonial shackles
In the late 19th century, the Indian Civil Service and other professional services like the Indian Education Service and the Indian Medical Service were flush with British nationals — partly due to the colonial agenda, but also because Indians often did not have the financial means to pursue higher education overseas or appear for competitive examinations, which were then held exclusively in the UK.
Jamsetji knew that given the opportunity, talented young Indians could make their mark in the sciences, technology and arts, and realised that it was necessary that the finest possible university education be made available to gifted young men and women.
He dug into his own personal resources to enable graduates with outstanding academic records to expand their educational horizons. The first benefactor, personally selected by Jamsetji in May 1892, was Dr Freany K Cama, who went on to study Midwifery and Diseases of Women and Children in Edinburgh and Dublin, and later returned to India and worked extensively in the field.
Thus, Jamsetji established a trust of Rs 25 lakh for the higher education of Indians, and registered it as the JN Tata Endowment Scheme, later re-christened the JN Tata Endowment for the Higher Education of Indians in 1938.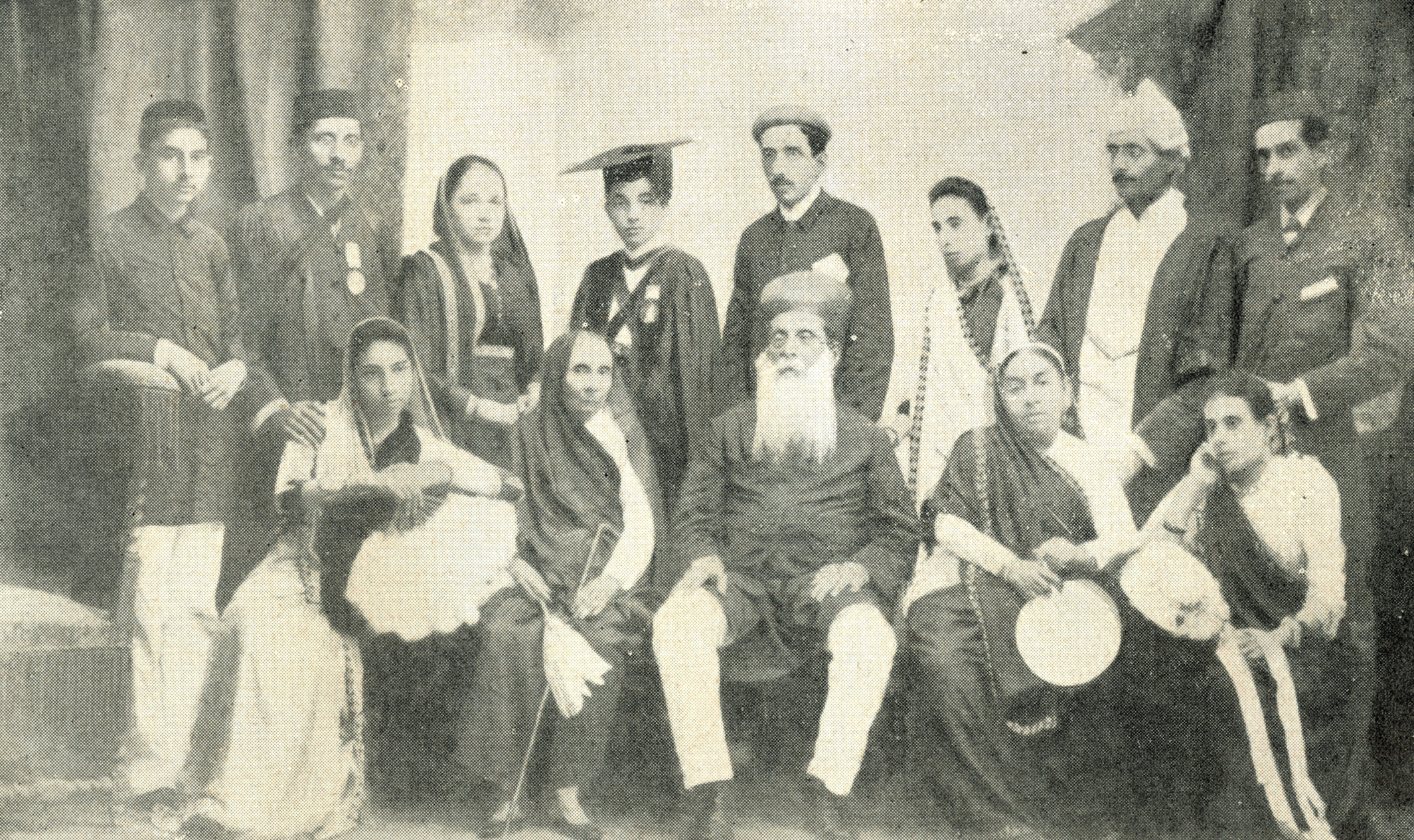 A philosophy of self-help
As per the original terms of the Endowment, Indian graduates with an academic record of 'conspicuous distinction' were to be sent abroad for higher studies in the humanities, law, medicine or engineering, but primarily to prepare them for the Indian Civil Service examination, in order to enable them to administer their own country.
The Endowment's scholarships were offered in the form of loans because Jamsetji was convinced that self-reliance was the way to self-respect.
JN Tata scholars start repaying the loans as soon as they begin to earn, satisfied by the knowledge that every rupee returned to the Endowment will benefit another deserving, talented Indian to pursue his or her higher education dreams. The Endowment boasts an excellent record of repayments.
A continuing legacy
The number of beneficiaries has grown exponentially since the Endowment was first established, and especially in the last 50 years. So far, 5,600 JN Tata scholars from every part of the country have received loans to pursue studies in over 200 disciplines.
The Endowment follows a rigorous selection process, wherein candidates are interviewed by subject experts from some of the most prestigious institutions in India and overseas, as well as professionals. New subject experts are constantly enlisted to address the growing depth of specialisation.
Loan amounts have also increased substantially, from Rs 30,000 in the 90s to a maximum of Rs 10 lakh today. This was possible through judicious fund management and generous donations received from various Tata companies and allied Trusts.
The Endowment's focus is also constantly evolving in line with the country's changing higher education goals. Today, candidates apply for disciplines as diverse as the applied sciences, IT and computing, engineering, management, law, economics, and even performing arts.
The Endowment periodically re-examines the criteria of merit and excellence to bring in a greater degree of systematisation and scientific rigour. It is no wonder then that there are JN Tata Scholars in India and abroad carrying on the Founder's dream of being of service to the country.
—Anuradha Anupkumar