June 2023 | 1500 words | 6-minute read
Sunita Mahant and her family were struggling. After her husband returned from the city with health complications, the couple grew pulses and vegetables on their tiny farm to make ends meet. But like the other residents of Chinyalisaur — a village in Uttarakhand, where agriculture is the primary source of income — she encountered challenges that rural agricultural communities across the country are increasingly dealing with. Climate change and frequent wild animal attacks adversely impacted farm yields, pushing them below the poverty line.
To create an additional source of income, Ms Mahant and other women of the Jan Shakti Cluster Level Federation lobbied to start their own dairy, which was made possible through the support of Himmotthan Society, an associate organisation of the Tata Trusts. Appointed as a milk collector, Ms Mahant today makes an additional Rs 5,000 per month, which has helped her open a small general store. She has also learnt mushroom cultivation, earning Rs 30,000 per season, and dreams of building a bigger mushroom shed next year.
Ms Mahant is one of thousands of beneficiaries of the multiple livelihood initiatives by Tata Trusts in India's poorest rural areas.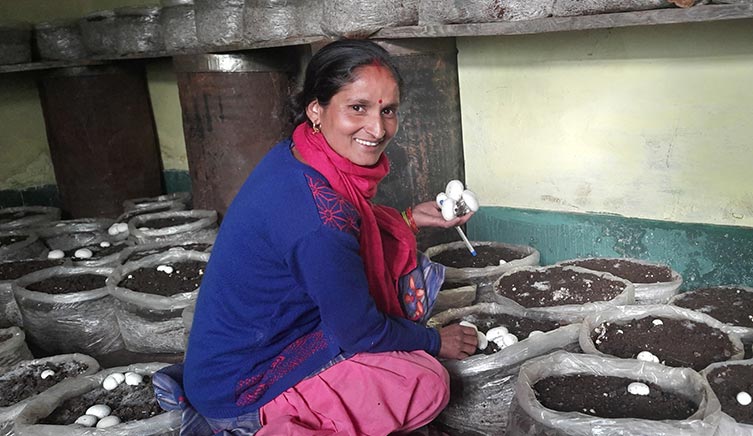 Changing rural landscape
Historically, agriculture has been an accessible source of income for India's rural communities — 68.8% (833 million) of the population, as per the 2011 census. "Even the poorest of the poor could be farmers; for example, a single old woman could do a bit of farming, keep a couple of goats or poultry, and eke out a living," explains Dr Malavika Chauhan, Head, Rural Upliftment, Tata Trusts. "But the last 15-20 years transformed the rural landscape. Apart from climate change, which has impacted agriculture, the ambitions of rural communities, their youth, have changed. They're growing up in a market-based, global economy that provides access to many of the same goods as their city counterparts." To keep pace with the changes, Tata Trusts' Rural Upliftment portfolio has expanded to include a focus on non-farm-based livelihoods, like skilling, entrepreneurship, tourism, crafts and non-timber forest produce.
Tourism, by the locals, for the locals
The tourism space is a new, albeit promising, area that the Trusts have ventured into not only as an income generating source, but to also rebuild the relationship between communities and their natural and socio-cultural environment. "The idea is that local rural communities should be in charge of tourism, earn from it, and look after the environment and ecology. Tourism gives excellent financial output and allows participation from a more diverse beneficiary group," says Dr Chauhan.
The emphasis is on creating immersive and meaningful experiences that highlight local cultural heritage, gastronomy, landmarks and wildlife. Visitors develop a sensitivity to the circumstances of a region, while the community earns sustainably and develops pride in their traditions.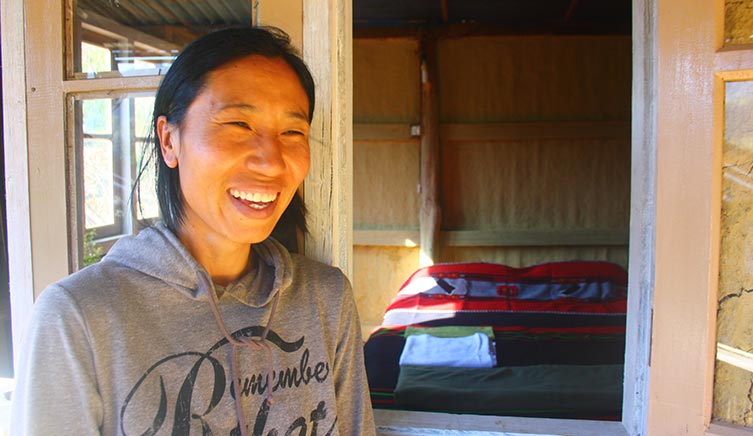 In the Jadipani region of Tehri Garhwal, Uttarakhand, this has translated into tourism offerings structured around locals' lives. Visitors from educational institutes and special interest groups explore agriculture, dairy operations, nature trails, water conservation, engagements with the local school, arts and crafts, and food heritage. These interventions by Him Vikas Federation, founded by local women, with help from Himmotthan, have resulted in the percentage of tourism revenue jumping from 7% in 2018-19 to 15% in 2020.
Dzüleke, a farming village in the mountains near Kohima, Nagaland, experienced similar success through the collaboration of the Dzüleke Ecotourism Board and the North East Initiative Development Agency (NEIDA), an associate organisation of Tata Trusts. In 2014, NEIDA initiated a project on building sustainable ecotourism as a business for 200 local Angami Naga tribesmen. Training was offered in spoken English, cooking and presentation; selected youth were sent to the Kaziranga Wildlife Sanctuary, Assam, to be trained as guides; and workshops on sanitation and basic accounting were held.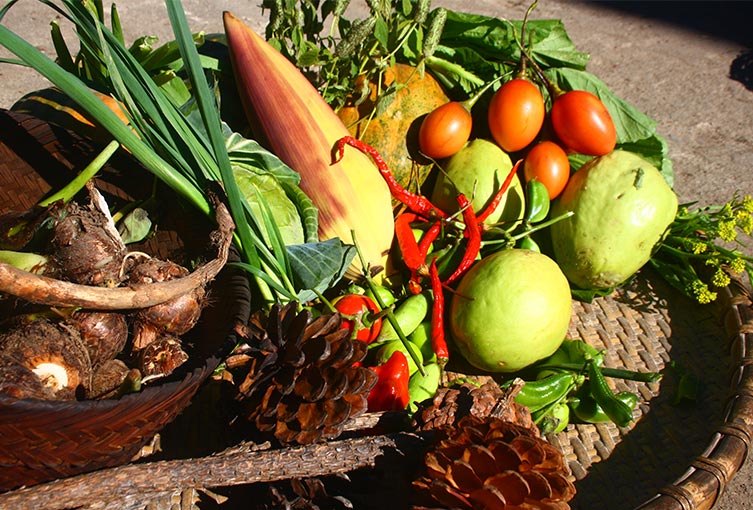 Additionally, homestay owners like Zevino (45) received hospitality training, which helped her add Rs 3,500 per month on average to her primary source of income — agriculture — which was insufficient to meet their needs. "Before NEIDA's intervention we were unaware of the real meaning of ecotourism," she says. "The training NEIDA provided in conservation, sanitation and cooking, and training for porters and guides, was eye-opening. We are now earning additional income from tourism, which is used for children's education and household needs."
No lac of success
Parwati Tudu and her husband, Cheto Manjhi, were unable to provide for themselves and their three children by cultivating their 1.5 acres of land in densely forested Titahi Tola in Churchu, Jharkhand. Even after supplementing their income through pig rearing and wage labour, they continued to live in dire poverty. Ms Tudu was introduced to Tata Trusts' Collective for Integrated Livelihood Initiatives' (CInI) Lac Programme through Churchu Nari Urja Farmer Producer Company Ltd, a federation of self-help groups (SHG). CInI has been working in the region since 2015 and has helped rural women create these SHGs.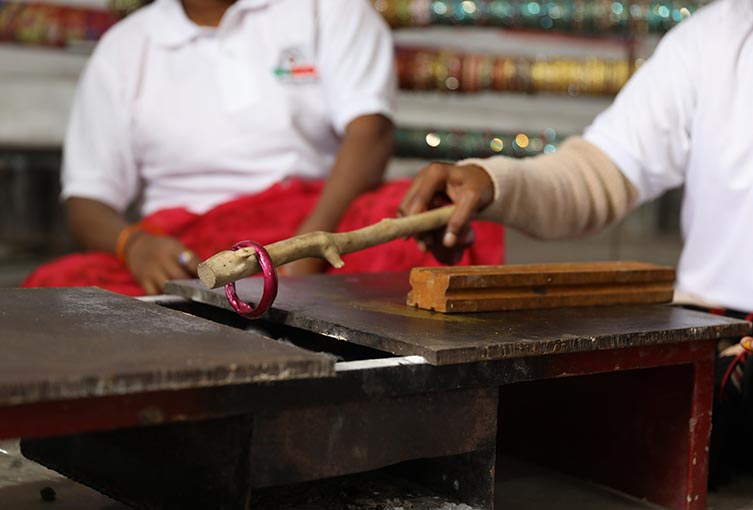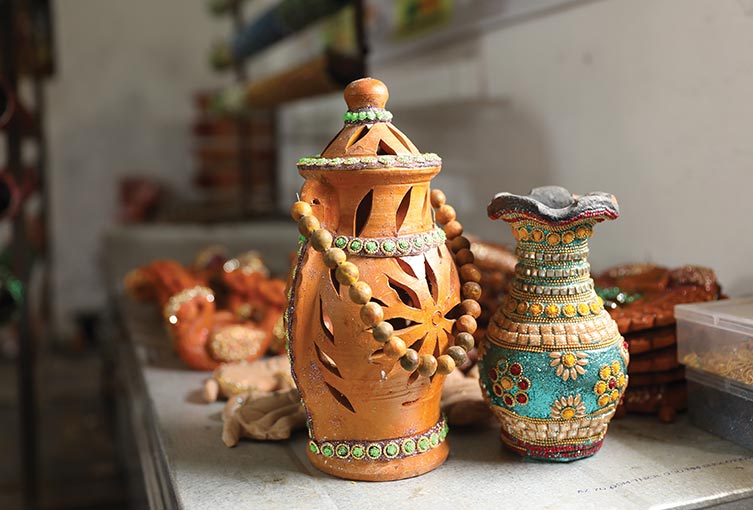 Lac, a high-value non-timber forest product, is a lucrative source of income in Jharkhand, the largest lac-producing Indian state. CInI's Lac Programme fosters a three-part lac value chain market — lac cultivation, processing, and jewellery and handicraft-making. It empowers women from scheduled castes and tribes by training them to be leaders in community institutions. Ms Tudu netted an additional income of Rs 12,300 from lac cultivation in the first year. Today, she makes Rs 65,000+ a year, while her husband has diversified into lac entrepreneurship, further adding to their income.
Skills for entrepreneurs
The Tata Trusts have undertaken major initiatives in enabling entrepreneurship, particularly in Uttarakhand and Rajasthan.
In Uttarakhand, they collaborate with the government's Rural Development Department to run Livelihood Skills Uttarakhand (LSU). Launched in 2018, LSU has benefited 24,000 households and covers 650+ villages. It empowers women by developing their skills and creating livelihood-generating ecosystems. Non-farm interventions include development of nurseries, handicrafts, musical bands, homestays and restaurants. 18,000+ women have been trained and 11,800+ households have started income-generating activities. The average annual household income in the area has grown by nearly Rs 81,000, and the Trusts aim to take this figure to Rs 1 lakh by the third quarter of this year. By the same deadline, it will also mobilise 25,000 households, skill 20,000 women, and develop or strengthen 5,649 village-level institutions.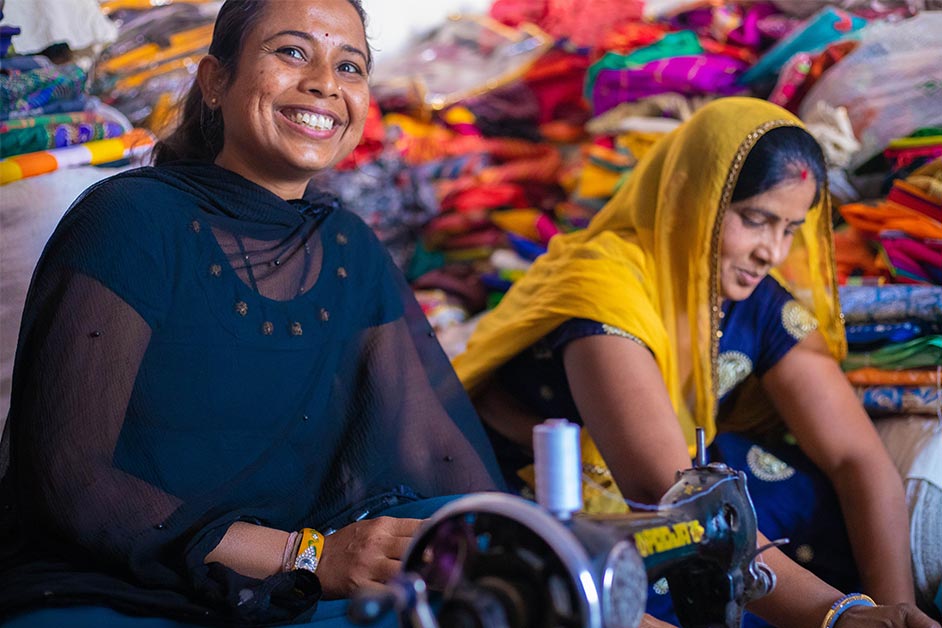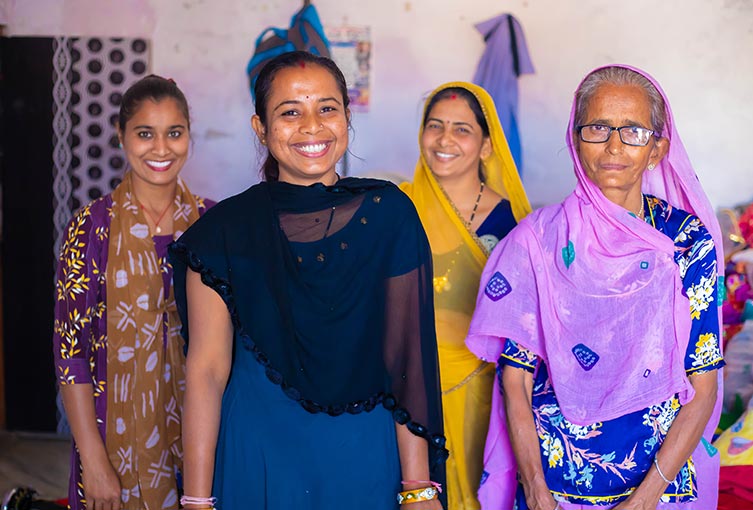 In Rajasthan, Tata Trusts is collaborating with Centre for microFinance (CmF) to enable entrepreneurs to set up micro-enterprises through village-level mobilisation, technical training, imparting management knowledge, providing startup toolkits and digital literacy. So far over 1,300 entrepreneurs have been empowered, many in non-farm categories like tailoring, beauty and wellness, two-wheeler repair, electric work and plumbing.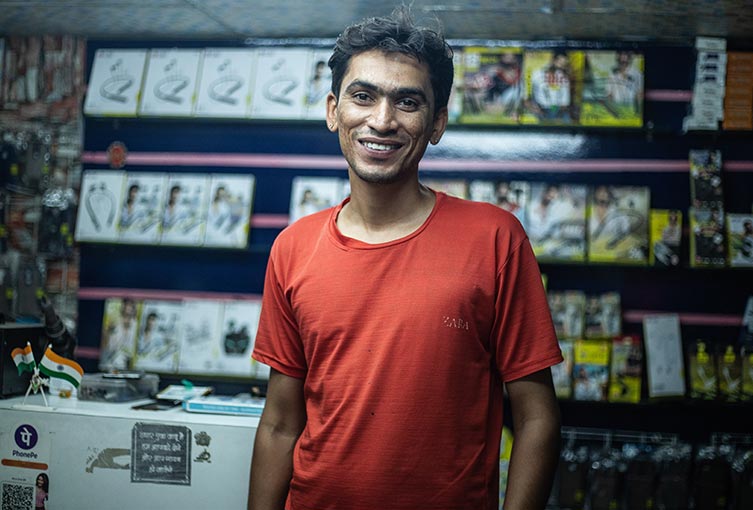 CmF has also introduced a unique model of apprenticeship called Udyog Mitra, through which beneficiaries can further empower others. Sheela Soni is an Udyog Mitra who became an entrepreneur after joining the Rural Self Employment Training Institute at Sirohi for a tailoring course. Today, she earns around Rs 15,000 a month, provides employment to eight widows and is qualified to train girls and impart entrepreneurial skills. Similarly, Jor Singh, another Udyog Mitra, who has a mobile repairing shop in Sirohi, has trained five people, two of whom have started their own shops.
Weaving magic
Tata Trusts' Antaran initiative was established to spotlight lesser-known clusters of unique craft forms from places like Assam (Kamrup and Nalbari), Nagaland (Dimapur), Odisha (Gopalpur and Maniabandha) and Andhra Pradesh (Venkatgiri). The goal is to empower artisans through education, exposure and market access to build sustainable sources of income. In the past four years, Antaran has nurtured around 2,900 artisans and created 319 micro-enterprises in these regions. Antaran aims to benefit 3,000 households involved in pre-loom, on-loom and post-loom processes, while also impacting the livelihood of thousands of weavers.
At the Incubation and Design Centres established in each cluster, artisans acquire an exhaustive education over four to six months, learning about design and business, creating products rooted in tradition while also responding to market trends. Antaran ensures artisans can connect directly with the market, eliminating middlemen and making the craft more remunerative.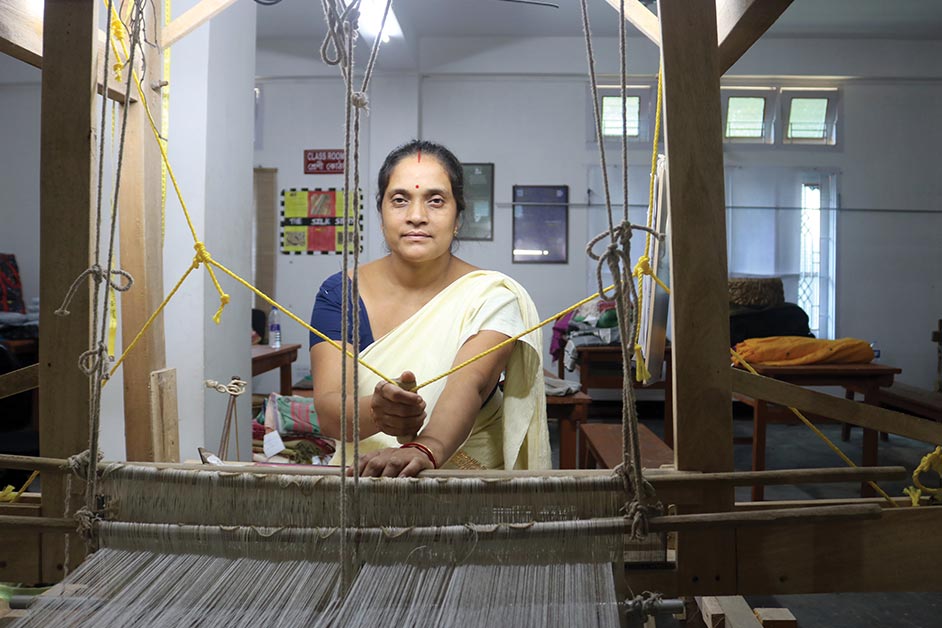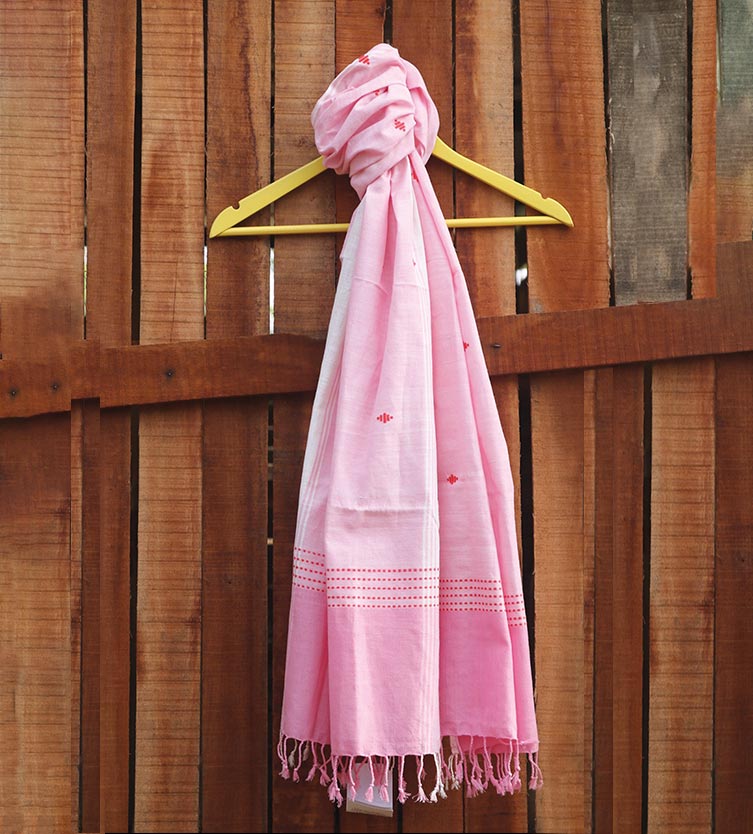 Renuka Kalita, an artisan entrepreneur from a village near Kamrup, ran a small self-sustained handloom business making gamosas (an Assamese stole) and other textiles. Antaran helped her develop unique designs for naturally dyed Eri silk sarees, helping her bag retail orders and sales in exhibitions across India. As her income leapfrogged from Rs 50,000 in 2018 to Rs 3 lakh in 2022, she saved Rs 1.5 lakh and bought her husband an e-rickshaw.
With the average size of agricultural landholdings in India declining (from 5.7 acres in 1970 to 2.7 acres in 2015) and an increasing number of rural households turning away from agriculture as the primary source of income (46%), there is a need for focus on alternate sources of income. "Tata Trusts' non-farm livelihoods initiatives aim to fulfil this need for 1 lakh+ rural beneficiaries, with this number expected to double in five years," says Mridula Tangirala, Head, Tourism, Tata Trusts. "As trends like slow fashion, slow travel and slow food become mainstream, non-farm interventions give rural communities an opportunity to play to their strengths, increase incomes, and upgrade their quality of life."
—Anuradha Anupkumar