December 2021 | 337 words | 2-minute read
It began in Andhra Pradesh's Kurnool district back in 2017 as a pilot project in beekeeping and has progressed to a point where the money from the honey has benefitted nearly 3,000 farmers.
With support from the Vijayavahini Charitable Foundation, an associate organisation of the Tata Trusts, these farmers have banded together to create a high-quality product: Aranya-Pure Chittoor Honey. Now centred in Chittoor district, the initiative enables beneficiary families, most of them from poor backgrounds, to earn Rs 300-400 for a kilo of honey.
Their hard work is comparable to that of the bee itself, a marvellous flying machine that is among the world's most industrious and efficient creatures.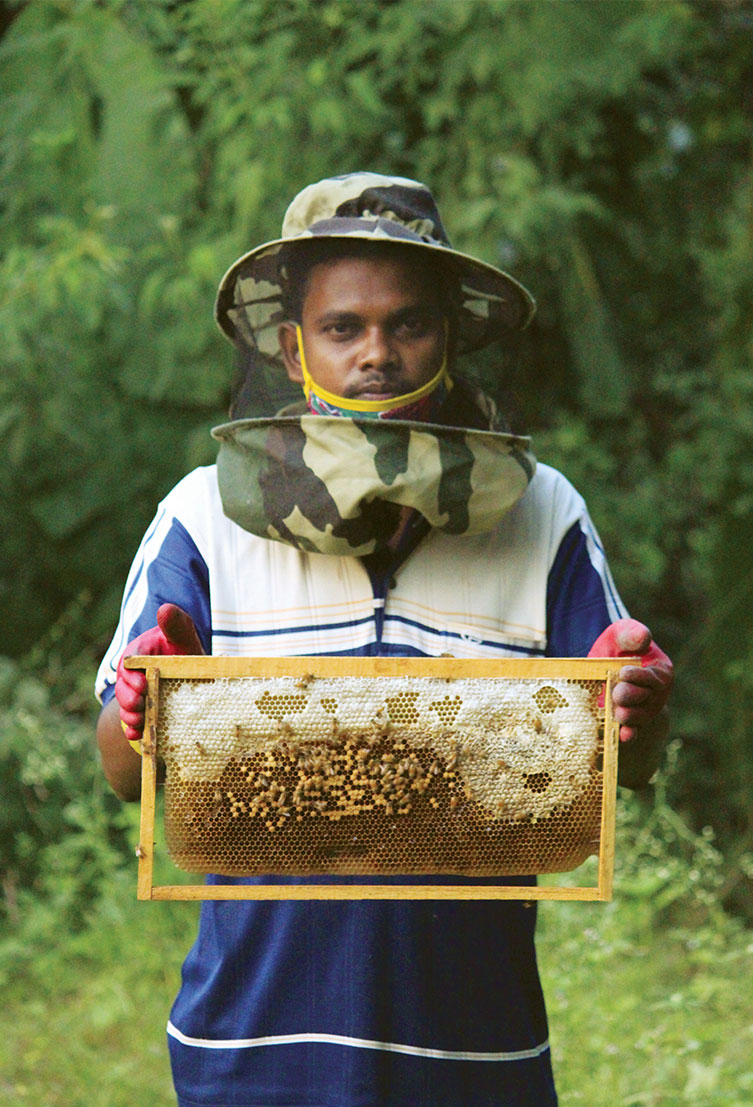 Biddika Simmayya, from Seethampeta village in Chittoor, with his honeycomb.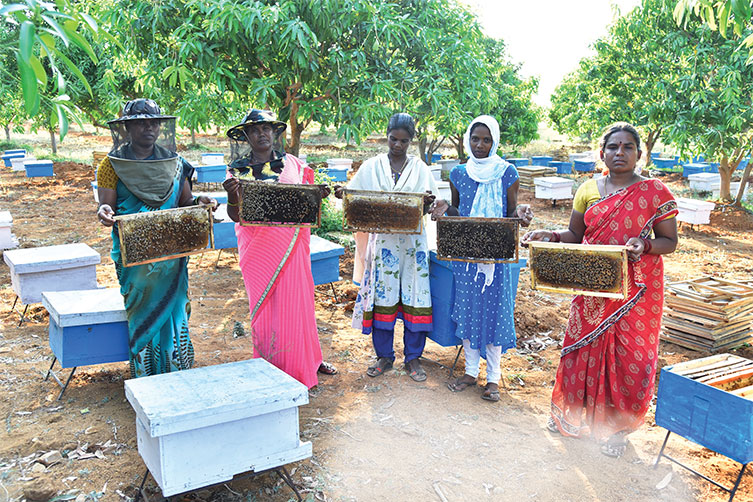 Ruby Selvi (extreme left), Puliganti Geetha, Midde Lakshmi, Bommi Venkatamma and Mesha Rajeshwari, beekeepers from the Venkatagirikota area of Chittoor, have formed a farmer producer organisation and are members of its board.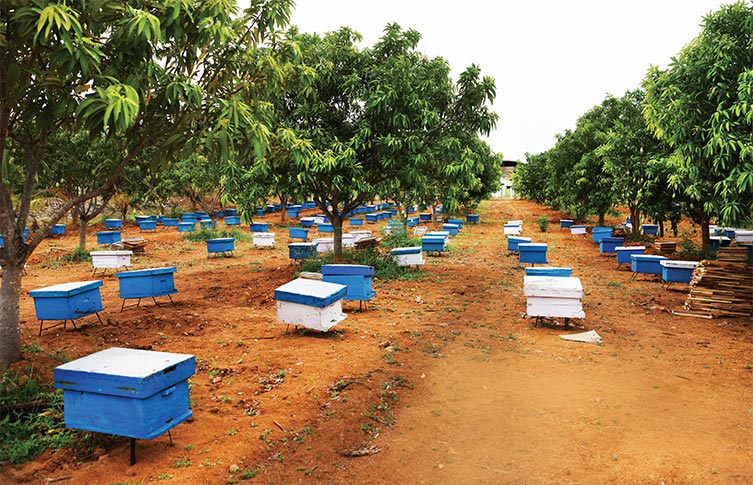 The bees are reared scientifically and best practices are followed along every step of the way. In the Narayanavanam area seen here, the bee boxes also help in pollinating the mango trees of local farmers.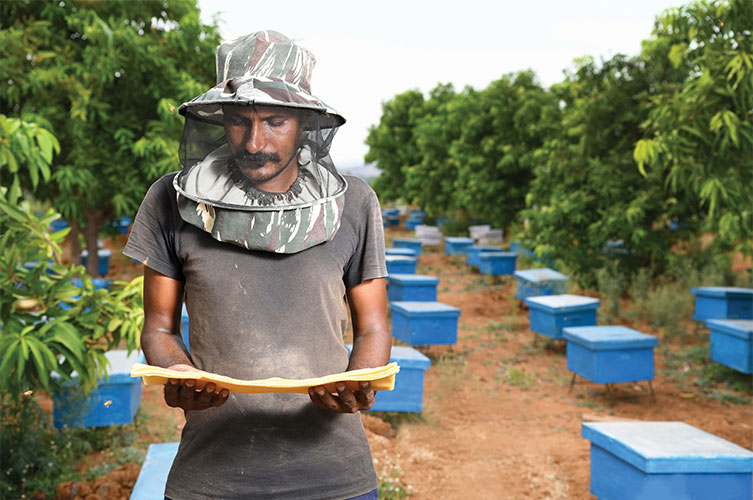 R Venkatesh, a beekeeper from Palamaneru, inspects a beeswax sheet to ascertain the health of his colony.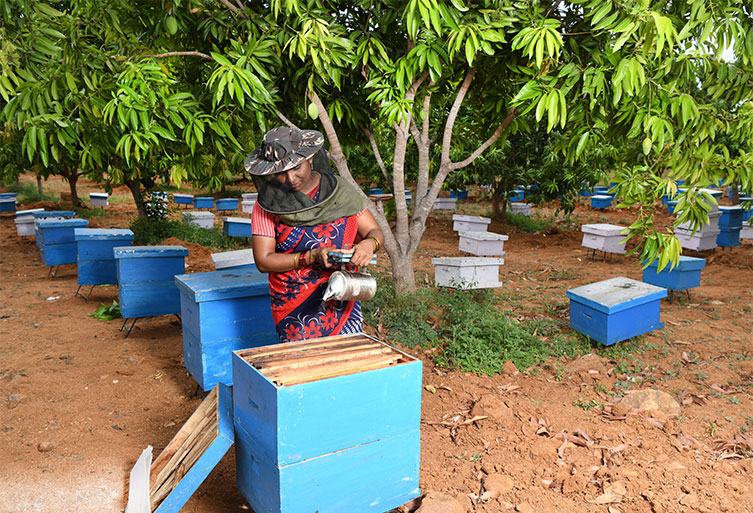 Puliganti Geetha uses a smoker as she prepares to harvest honey from the hives. The smoke wards off the bees, allowing the beekeeper to harvest the honey in relative safety.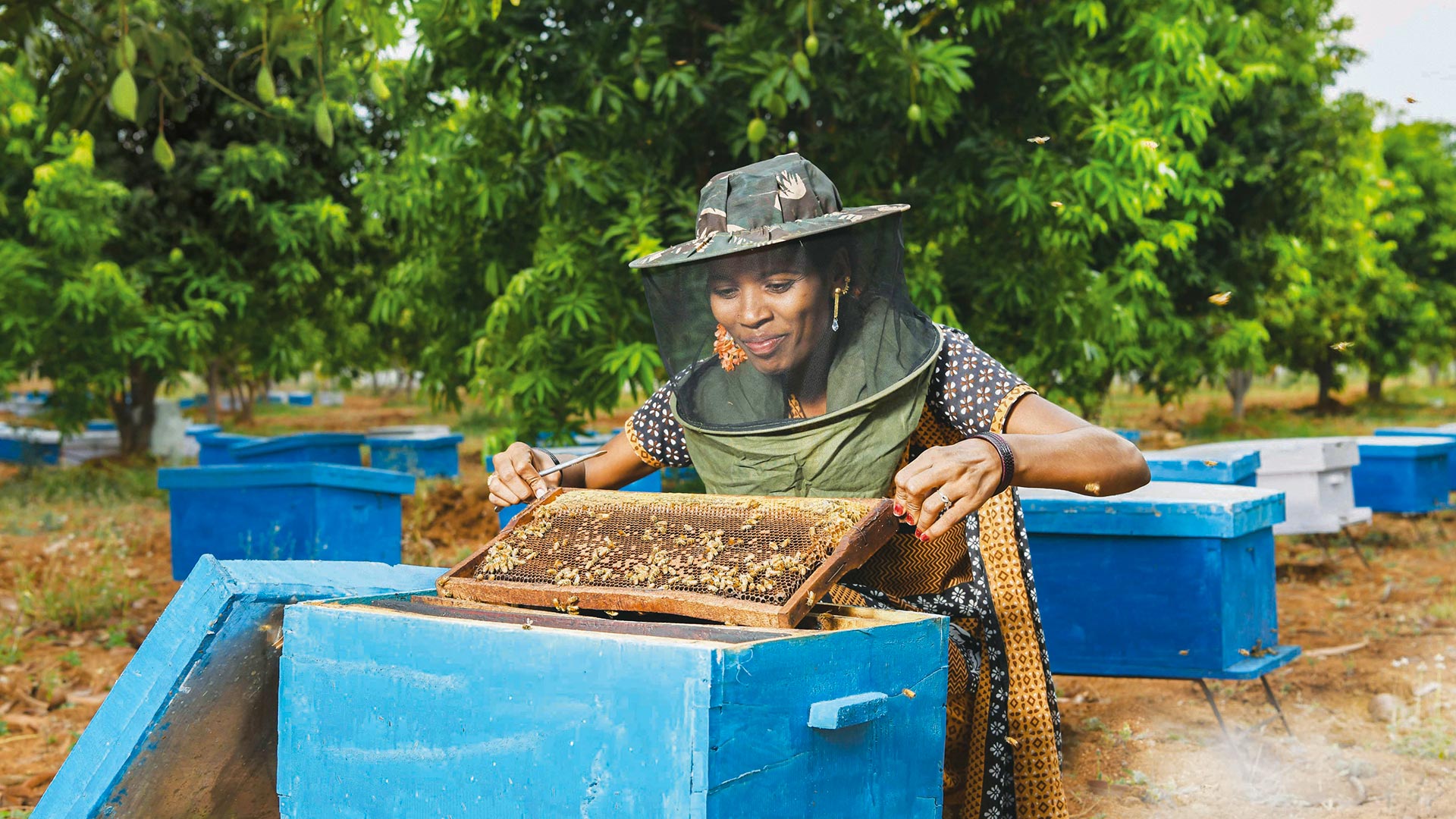 Midde Lakshmi checks the queen bee and the egg strength in the colony. As the only female with fully developed ovaries, the queen bee plays a vital role in the hive. She lays lots of eggs and produces the chemical scents that help regulate the unity of the colony.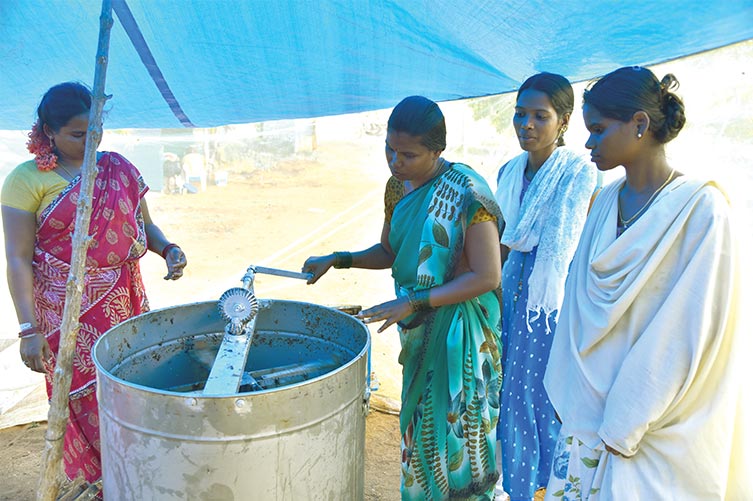 Ruby Selvi uses a honey harvester to secure the sweet gold from the beehives. Being part of a farmer producer company helps these women — also seen are (from left) Puliganti Geetha, Mudde Lakshmi and Nimmaka Devamma — get a better price for their produce.
Compiled by Kainaz Mistry
Source: Tata Trusts' Horizons, August 2021 issue