July 2023 | 958 words | 4-minute read
It would be an understatement to say that a lot has happened in the Indian steel sector over the last hundred years since the country stepped into the world of industrial scale steel manufacturing. Starting with a solitary plant set up in Sakchi village (now Jamshedpur) at the turn of the 20th century, India has grown into the world's second largest steel producer. With a couple of dozen large and medium-sized steel producers in the country, India's future looks very promising. This is also because, despite the impressive size in terms of production, Indians consume ~77 kg of steel — a third of the global per capita consumption and less than one-eighth of the Chinese counterpart.
As the fastest growing large economy in the world, by the time we catch up with the global consumption numbers, the changes on ground would be transformative. In the medium-term we are chasing a 300 million tonne production capacity target, more than double the current national capacity of roughly 125 million tonnes a year. It is going to be a challenging, but extremely interesting journey from here on.
The challenge is decarbonisation of the steel sector. Compared with other industries, steel is one of the largest emitters of greenhouse gases — a substantial chunk of it being carbon dioxide. The steel sector's share in global emissions is estimated at be around 7-9% today. Major steel producers around the world have already committed to becoming carbon neutral or net zero companies around halfway through this century.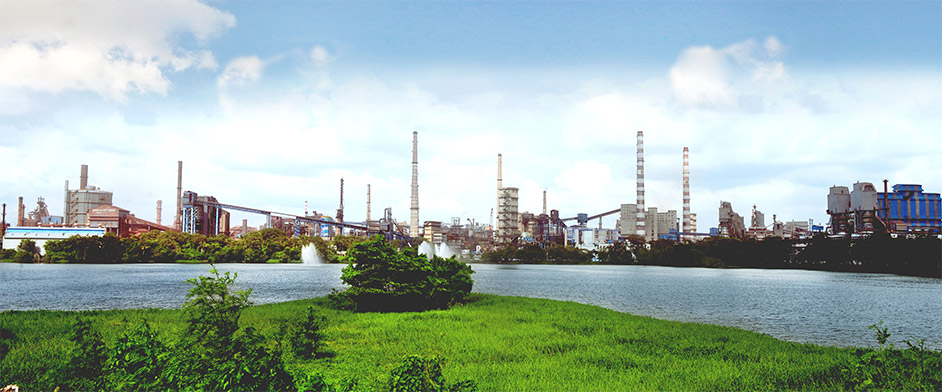 Finding alternative fuel is one of the key challenges the industry is tackling. This involves much more than setting up acres of solar or wind farms to replace coal or gas-fired power sources. Steel producers and global research laboratories are experimenting with replacing coke with hydrogen and other green injectants in the time-tested blast-furnace process. Using coke from coal to remove oxygen from iron ore produces CO2, while replacing it with hydrogen leaves behind just water. Today this works as an experiment — that is, on a small scale. At an industrial level, while we currently do not have sufficient hydrogen available, the outcome of this new process is being studied very closely.
For example, Tata Steel recently conducted a successful trial injection of hydrogen gas using 40% of the injection systems in one of the blast furnaces at its Jamshedpur Works. This is the first time in the world that such a large quantity of hydrogen gas was continuously injected in a blast furnace. The trial demonstrated the potential to reduce coke rate by 10%, translating into around a 7-10% reduction in CO2 emissions per ton of crude steel produced. By studying the data, we now know what happens when we inject massive amounts of pure hydrogen into the furnace in terms of gas volume, reaction rates and temperatures. Additionally, we have a better understanding of how much coke we can replace and its effect on CO2 emissions.
New processes such as HIsarna are also taking shape as an alternative to the blast furnace process. To produce liquid pig iron in a blast furnace, it is currently necessary to pre-process ores and metallurgical coal (raw materials) into sinter (light chunks of iron ore), pellets (marbles of iron ore) and coke. The HIsarna process makes these steps unnecessary as the raw materials can be used in powder form and directly converted into liquid pig iron. The main environmental benefits of HIsarna are the reduction of energy consumption and CO2 emissions by at least 20%, as well as the greatly reduced emissions of hydrogen, sulphur dioxide, nitrogen and nitrogen oxide. These emissions can then be further contained by capturing the emitted CO2.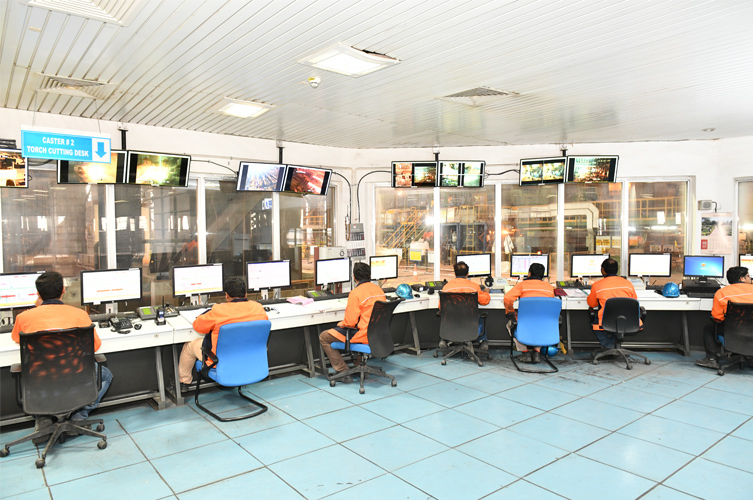 The steel sector is also creating Carbon Capture and Utilisation facilities that use amine-based technology and makes the captured carbon available for onsite reuse. What we have done more in India as compared to other countries is that gas, post CO2 capture and having higher specific calorific value, is sent back to the plant's gas network for more efficient industrial heating.
Adoption of circular economy is key to this ongoing technology-led transformation in the way sustainable steel is produced. Recycled steel, together with green electricity is a solution for decarbonisation. Work is being carried out to enable multiple cycles of reuse of steel without increasing unwanted elements thereby enabling the steel making process to take larger amounts of steel scrap.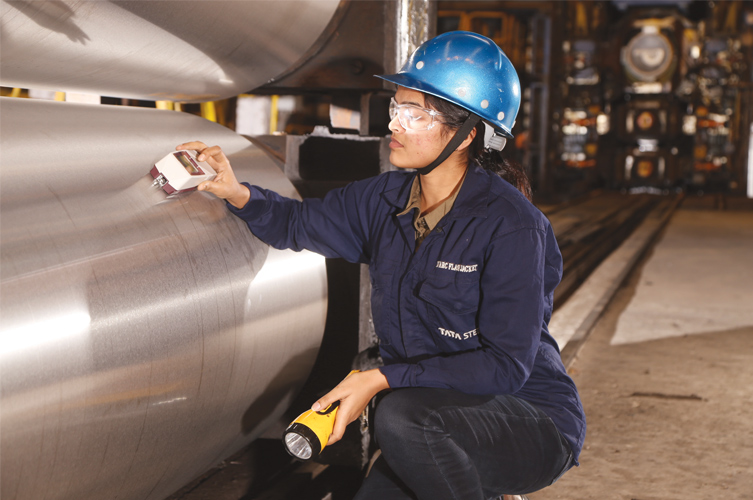 Simultaneously, another key technological intervention that is helping the steel sector move towards new frontiers is the use of Artificial Intelligence (AI). Steel producers can improve several business KPIs with the use of digital technologies. AI today helps in improving yield, throughput, and quality, while reducing energy consumption and emissions from mining and manufacturing processes. This is being achieved through better process control by operators aided by AI solutions. Predictive models are being used to ascertain remaining useful life of assets while predicting and pre-empting equipment failure to avoid unplanned downtime. At Tata Steel, there are more than 250 AI models in use across the value chain delivering business critical insights aiding in timely & effective decision making. The adoption of Industry 4.0 technologies is also enabling unique hyper-personalised experiences for customers and other stakeholders.
Many of these new technologies that are shaping the future of the steel sector in India and globally are less than two decades old, with most of the important work having started less than a decade ago. We should look forward to a more accelerated progress in the coming years — even more so in India. We should not only recognise the impressive growth of India's steel sector in a relatively brief period, but also look forward to its global leadership in the technology space of iron and steel making.
Source: tatasteel.com, May 11, 2023