December 2022 | 1672 words | 7-minute read
As the legend goes, Jamsetji Tata was on a picnic along a river in the Western Ghats when the idea struck him. 'This water must be harnessed to generate power,' the founder of the Tata group is known to have said. He then worked on a proposal that suggested three artificial lakes be created in these ghats near Mumbai and the power of flowing water be harnessed to generate clean electricity.
More than a hundred years later, the dream of clean energy has taken a few more dimensions. Energy must not only be clean but also green and renewable as well. And energy must lead the world to a more sustainable future.
The Imperative
According to climate scientists, a 1.5°C increase in global warming will cause more heat waves, longer warm seasons, and shorter cold seasons. At an increase of 2°C, heat extremes would more often reach critical tolerance thresholds for agriculture and health, according to a 2021 Intergovernmental Panel on Climate Change (IPCC) Report. A 2021 Lancet study predicts severe impact on human lives in India due to abnormal hot and cold temperatures related to climate change. That the world needs urgent action on climate change is not a debate any longer.
Signing the landmark 2015 Paris Agreement, 196 countries committed to make efforts to limit rise in global warming to well below 2.0 degrees, with a 1.5 degrees ambition. The Paris Agreement also calls for emissions to be reduced by 45% by 2030 and reach net zero — carbon neutrality by balancing emissions of carbon dioxide with its removal or by eliminating emissions — by 2050. Towards this, governments, cities, and businesses have set their own net zero targets.
The global energy sector is a key player in helping the world achieve this goal. The sector accounted for over 41% of carbon emissions globally, and 49% in India. While the share of renewable energy sources at 38% continues to grow stronger, 50% still comes from coal in use at thermal energy plants, which makes the sector the eye of the storm.
Leading the Way
The criticality and the urgency of mitigating climate change is not lost to Tata Power. Being one of the largest integrated power utilities in India, it is in a unique position to provide sustainability leadership to the rest of the country — and to the world — in helping achieve the net zero targets that are so imperative to the planet. Says Dr Praveer Sinha, CEO and Managing Director, "India will witness the largest increase in energy demand worldwide in the coming decades. Clean and green energy will play a major role in meeting this increased demand where what will matter the most is affordability and accessibility. This is where Tata Power will play a major role in enabling businesses and consumers to make a small yet significant change today for attaining a sustainable lifestyle."
"Tata Power will play a major role in enabling businesses and consumers to make a small yet significant change today for attaining a sustainable lifestyle." - Praveer Sinha, CEO, Tata Power
Towards this, Tata Power has set itself on the path to achieve carbon net zero before 2045, the first power utility in India to announce such a commitment. 
The 3D Framework
To achieve these commitments, the company is governed by 3Ds - Decarbonisation, Decentralisation and Digitalisation. Each of these three strategies play a significant and interlocking role towards a common objective.
The decarbonisation initiatives are geared towards eliminating carbon-based power generation such as coal and replacing them with renewable sources of energy. With decentralisation, the company is enabling communities to be self-reliant and produce their own energy sources, and empowering consumers to have better control over their carbon footprint; and digitalisation — the use of digital technology — plays a deep role in achieving efficiency, measurement, and elimination of power wastage.
Decarbonisation: Perhaps the biggest disruptive action towards decarbonisation is the decision to have no further investment in thermal power generation. Tata Power will retire all coal-based capacity on reaching end-of-life and contractual obligations.
It expects to supplement this by rapid growth in renewable sources, from 37% at present to 80% by 2030, growth through distribution, and by providing smart energy solutions that empower its customers. Tata Power is well on its way: because of its initiatives, it saw 19% reduction in greenhouse gas emissions.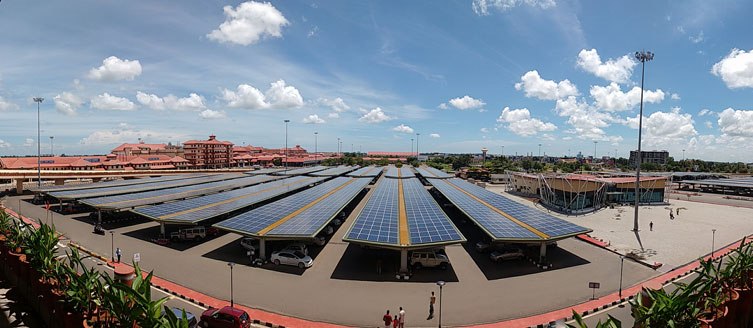 The company also sees the shift to green energy as a multiplier that will set off a new wave of sustainable growth for India, and the responsibility it wields as a leader in renewables. "Tata Power believes that transition to green energy, e-mobility and energy optimisation can trigger a big wave of sustainable growth for the county. In addition to driving the country's growth, we believe that our foremost responsibility is to lead the way in which we can reverse climate change," says Dr Sinha. "For us, this transition to green energy is not an option but a commitment to support the people of this country".
Decentralisation: The idea that communities can create their own power and be off grid is, in some ways, revolutionary. The traditional way of expanding power distribution has been to add more communities to existing grids. However, the decentralisation strategy by Tata Power seeks to enable communities to produce and utilise their own power through solar generation, and storage via battery to ensure round the clock supply. These efforts will help bridge the gap of unreliable power supply for micro-enterprises and enable improvement of livelihoods and ensure socio-economic development.
Collaboratively developed with group companies, Aalingana is focused on three interconnected pillars: driving the decarbonisation of our businesses and value chain; applying a systemic, circular economy approach to reduce resource-use and waste; and preserving and restoring the natural environment. It commits to embedding sustainability right into their business strategy.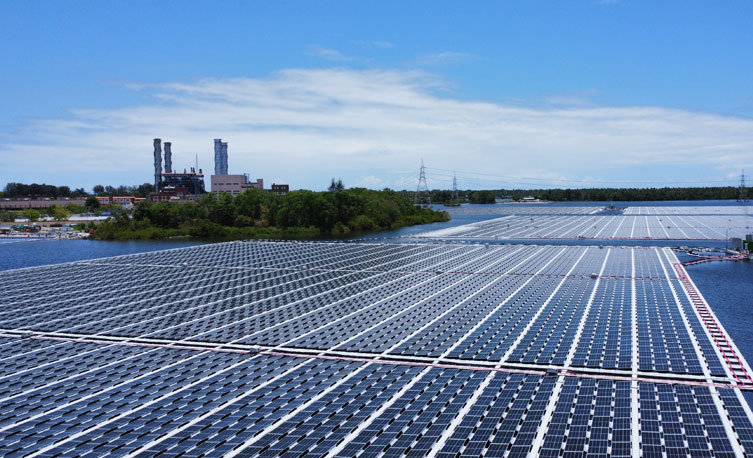 Tata Power also aims to enable the sustainable growth of agriculture by setting up one million solar pumps by 2026 across India.
The increasing ubiquity of electric vehicles (EV) on India's roads calls for an extensive network of charging stations that enable users to overcome range anxiety, which in turn forms a virtuous cycle of zero-emission road traffic. Tata Power, as part of the Tata UniEVerse, is leading the pack; it has already set up more than 3000 charging points in over 350 Indian cities. These points themselves are estimated to save 2 million tonnes in CO emissions annually.
Utilising the sun — and enabling both commercial users and residents to do the same — is a key ingredient both for decarbonisation and decentralisation. In 2018, Tata Power set up one of the world's largest solar-powered cricket stadium at Brabourne Stadium in Mumbai. It followed this up with India's largest car-port solar installation in Pune; and continues to enable customers in generating their own power by building rooftop solar solutions.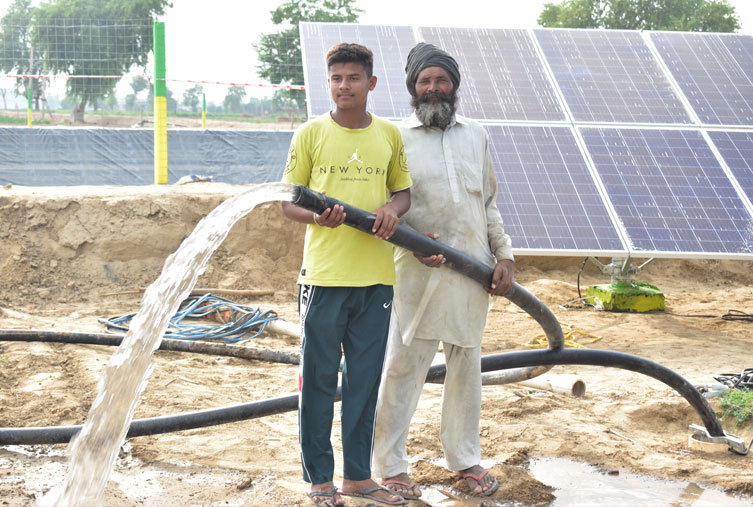 Tata power has also collaborated with AES and Mitsubishi Corporation to set up South Asia's Largest Grid-Scale Energy Storage System in Delhi, India and continues to grow this capacity further.
Digitalisation: To help large commercial and industrial clients to use digitalisation for effective monitoring and cost and energy savings, Tata Power has set up a dedicated energy services (ESCO) with a strong belief that every ounce of energy has an impact much higher than its rupee cost. In its own operations, the company has state-of-the-art digitalisation and technology mechanisms that use Reliability Centred Maintenance, SCADA systems, Distributed Energy Resources (DER) integration, smart grids AI, ML, smart meters and IoT for intelligent networks.
Leading by Example
As a Climate Champion, the company has set carbon goals for its own operations. The Company has been planting 10 lakh saplings annually at its sites 
"For us, this transition to green energy is not an option but a commitment to support the people of this country." - Dr Praveer Sinha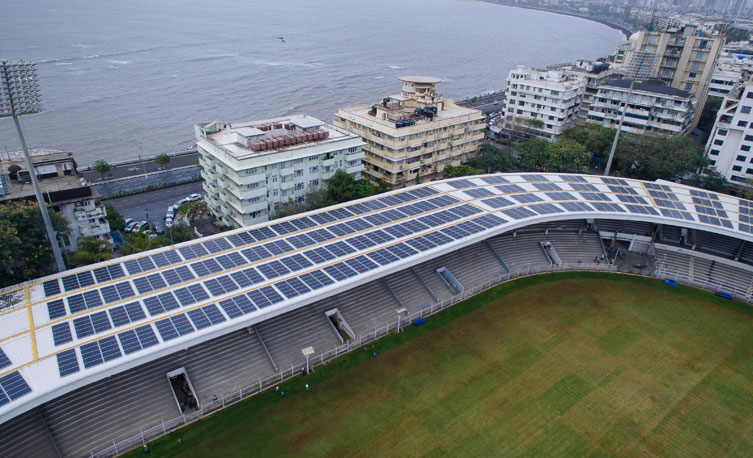 Through a decade of 'Greenolution', Tata Power has empowered 'green heroes' — over a thousand employees who drive sustainability initiatives at the Company. The company keeps its distribution customers engaged towards its net zero ambition through Demand Side Management (DSM), paperless processes on onboarding and billing and also provides an option to avail 100% Green Power to its Mumbai customers.
Leading the effort on sustainability disclosures, Tata Power has also reported value creation through a comprehensive Integrated Report and participates in CDP and DJSI assessment amongst others.
A Participative Future
The path to net zero includes extensive work and investment in research and innovation. Towards this, Tata Power along with the Government of India and Tata Trusts operates the Clean Energy International Incubation Centre. It also partners with Mission Innovation quest for net zero compatible innovations, with RISE university in the areas of carbon capture and utilisation and hydrogen technology.
Recognising the need to engage all stakeholders whose participation is critical to achieving these goals, Tata Power has committed to Science-Based Target Initiative (SBTi) and Race to Zero, which seek a collective effort to mitigate climate change. Tata Power is also aligned to the United Nations Sustainable Development Goals (SDGs) and is monitoring the progress on its sustainability aspirations across all its business clusters. Tata Power is also the only Indian company co-authoring the SDG roadmap for power utilities along with World Business Council for Sustainable Development.
- Haroon Bijli
Also Read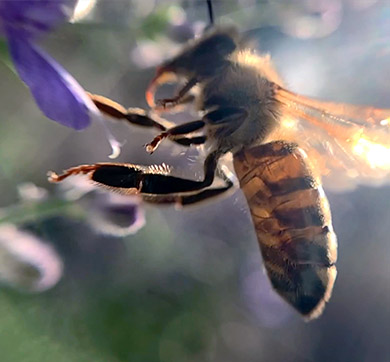 aalingana
Project Aalingana
How we are helping build a greener, cleaner, more sustainable and equitable future
Business
Electric Vehicles for a Better Planet
Driven by the need to address pollution, clean energy, and national security, Tata Motors is leading the electric vehicle revolution.