April 2023 | 2336 words | 9-minute read
I do not know how you got the impression that "I am not in favour of establishing an 'Export House' for Tata exports". I did not even know, until I saw these papers, of the 'Export House' scheme of the Government of India.
I quite agree that we should consider the possibility of Tatas or one of their associated companies creating such a house to operate in conjunction with Tata A.G."
— Excerpt from a letter written by JRD Tata dated 24th July, 1961
60 years on, Commercial and Industrial Exports Limited, or Tata Exports Limited as it was popularly called, has evolved into Tata International Limited, a premier trading and distribution company with a worldwide revenue of $3.45 billion in FY22. The excerpt, above, clearly indicates the Tata group's intention to sail across the seas and make its mark across the globe.
As Tata International celebrates its diamond jubilee, the company can proudly claim its place on the global stage. The journey began as the international trading arm of the Tata group, dealing in myriad products in the strict export licence regime in India.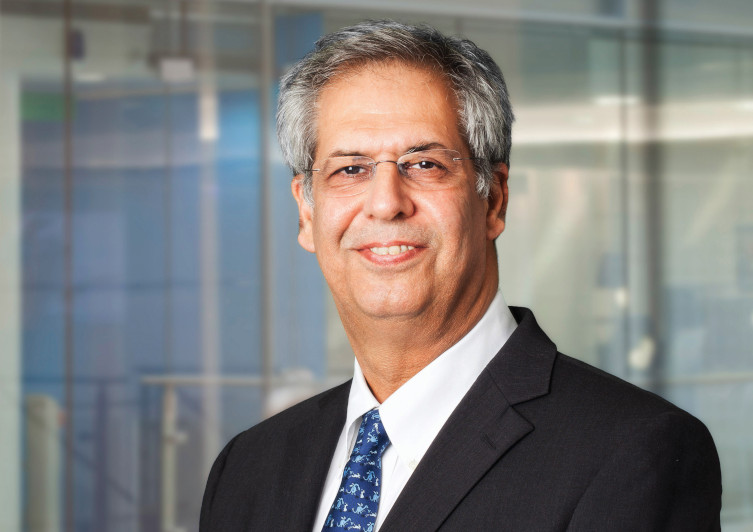 "Expertise in a diverse mix of geographies and products, coupled with the leather products business, served as a foundation for the restructuring exercise, and in 2022, we emerged as the fifth highest revenue generator in the Tata group. While we may have been around for 60 years, we are still young in our new avatar and I wish the company all the best for the next 60 years to come."
—Noel Tata, Chairman, Tata International
A forerunner for the Tata group in Africa, the first subsidiary was set up in Zambia in 1977. Having pioneered a range of businesses, from trucks and agricultural equipment, to rejuvenating a local bicycle business, to setting up sustainable inland fish farms aimed to provide a source of protein to the local populace, to mining and hospitality, the company went on to develop a footprint across more than 12 countries in the continent. Chairman Mr Syamal Gupta was appointed founder chairman of the Africa Committee of the CII and this mantle is being carried forward by Mr Noel N Tata.
The leather tannery, set up in response to a request by the Government of India, was augmented by the leather products manufacturing business.  The company went on to excel in trading of products including steel, coal, engineering goods, diamonds to fishery products across geographies.
Focus on community development was addressed by setting up schools, technical training and lease finance for customers in Africa. Another example of inclusive practices was sending a group of girls from Dewas to China for skilling in leather products manufacturing.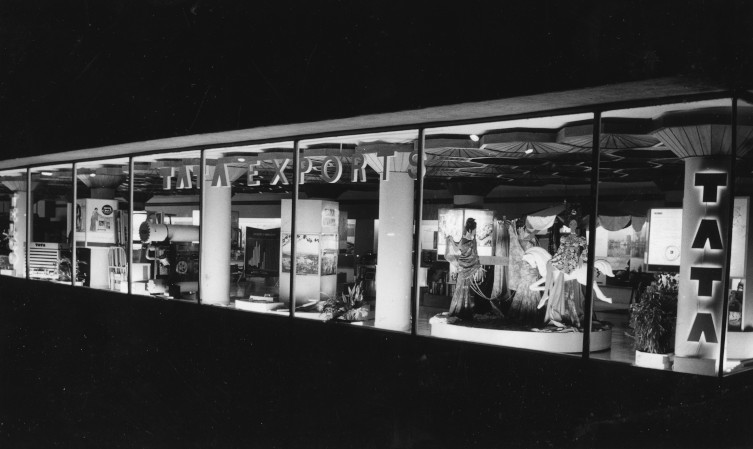 The 1990s saw the Indian economy open up and several Tata group companies set sail across international waters themselves. This made it necessary for Tata International to reimagine itself. In 2011, the company realigned itself into business verticals and has confidently stepped forward in the world in its current avatar.
"Tata International was conceptualised in 1962 to be a company that would be the net exporter of products offered by Tata Companies, earning import concessions that would be passed on to the manufacturing companies as benefits. Post liberalisation in 1991, most group companies built their own international operations, necessitating a reimagination and pivot of its business model by Tata International."—Noel Tata
With offices in Africa, Europe, Southeast Asia, China, the United States, and India, Tata International  now operates in three clusters: trading in steel, minerals and agri products; distribution of auto and allied products such as farm and construction equipment in Africa; and manufacturing a bouquet comprising of leather and leather products, products for the aluminium industry, Tata International Vehicle Applications (TIVA) and Stryder Bikes. These clusters are designed keeping in mind opportunities for horizontal collaboration and synergies.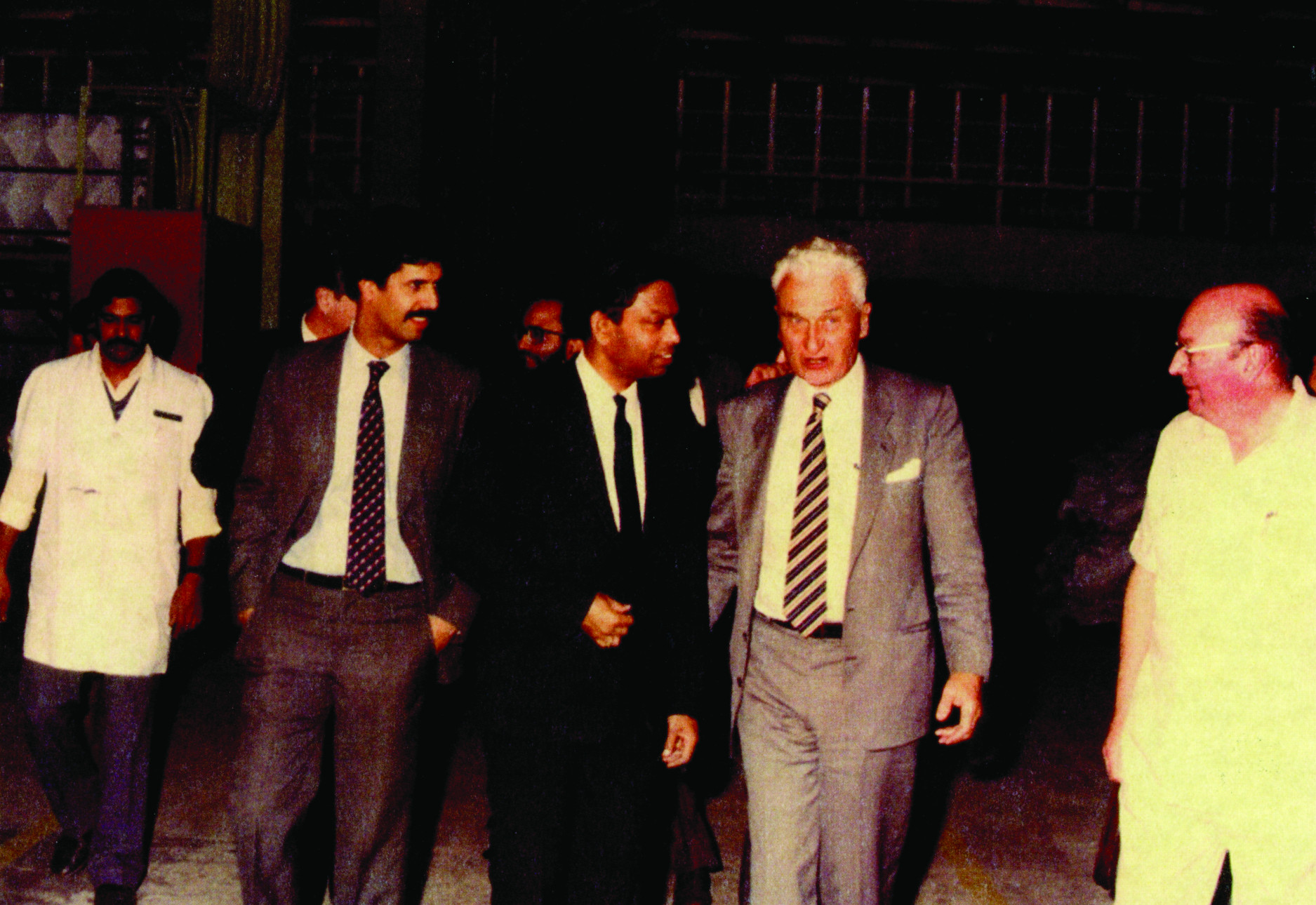 The Distribution business today has a varied product and service line across Africa and select geographies in Asia. The other legacy business, continues to sustain a modest presence in the Performance leather and Fashion leather categories, while Leather Products is a supplier to global brands, with a nascent brand of safety shoes launched in India.   
Physical trading of steel, minerals and agri commodities comprise a large part of the revenues of the company. A global network of suppliers and customers ensures presence in many industries across geographies. 
"Under the guidance of the Group Chairman in 2011, the vision for a commodities trading arm of the Tata group was envisaged and Tata International began its journey towards becoming a trusted and reputable commodities trading house."—Noel Tata
The bouquet of niche businesses comprises of the Products for the Aluminium Industry business, a leader with more than half of the global market share of aluminium smelters across 24 countries in 6 continents. In recent times, Tata International Vehicle Applications (TIVA) signed up to serve India's defence sector by partnering strategically for a carrier for a 'Medium-Range Surface-to-Air Missile' vehicle. Stryder Bicycles has evolved from a trading model to a lifestyle green mobility solution brand.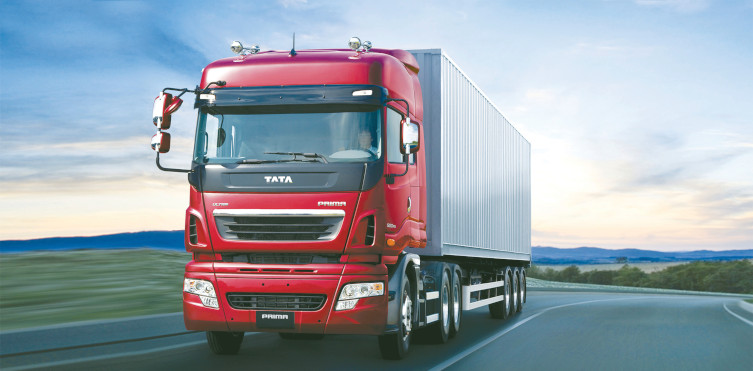 "We are strongly driven by customer centricity. We have reinforced our role as a preferred partner in international trade basis the strategic alliances formed over the years. Our global presence helps us respond to changes in global supply and demand in an agile manner," says Mr Anand Sen, managing director, Tata International Limited.
Transforming business
With transformation in mind, 'One Lean Safe Tata International', or OLS as it is monikered, was launched in May 2020. This has reaped rich dividends in line with its strategic vision and was instrumental in the company hitting its highest ever turnover in FY22.
Under OLS, One-Tata International strategy focuses on leveraging synergies. Cross-functional teams like the Business Excellence Forum, the Apex Tender Committee, and the Risk Management Committee, amongst others, facilitate sharing of ideas and exchange of learnings and best practices. Lean-Tata International helped the company reduce costs while protecting the top line, while Safe-Tata International helped mitigate business risks proactively and reduce financial leverage.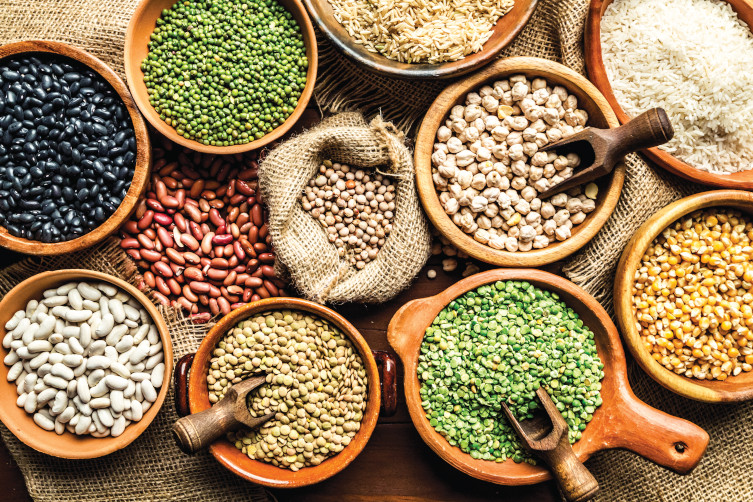 "Tata International's businesses operate across multiple geographies, product mix and clusters. Given the nature of businesses, it is essential to stay updated and take agile action in the best interest of stakeholders. Our business model deals with the classic 4C risks namely commodity, country, currency and counterparty. Our risk management policies aggressively ensure that the company's interests are protected. The focus is to achieve excellence in business performance to attract best returns for the capital, time and resources invested, operationally and financially, on a sustainable basis. OLS has helped mitigate these challenges to a large extent," says Lalit Kasliwal, CFO.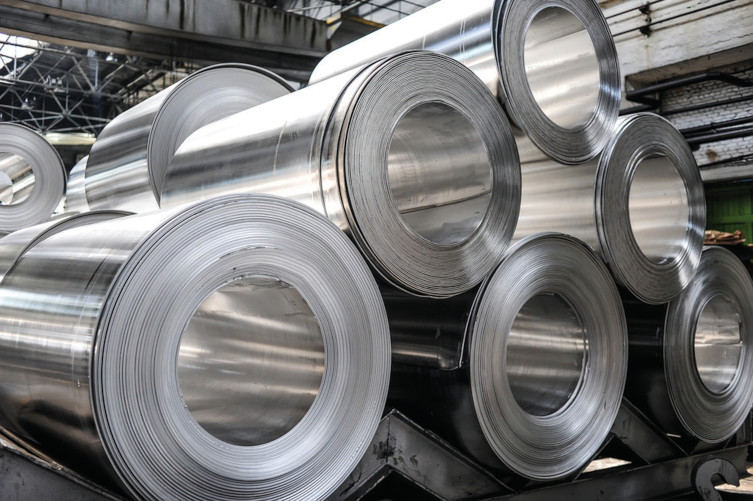 Creating an inclusive ecosystem
On the human resources front, the focus is on developing a sustained leadership and talent pipeline. Holistic policies, diversity and inclusion, learning and development, career growth, workplace culture and positive impact on society, are important components of the overall employee experience. "Tata International has based its transformation plans on building a diverse best-in-class talent pool to drive organisational objectives. Employees today are increasingly seeking to balance personal goals with professional aspirations. We are in the process of aligning our technological capabilities and policies with the requirements of efficient, tech native, multi-cultural and learning seeking workforce across our various businesses and geographies", says Krupa Joshi, CHRO.
Tata International has a mix of employees, from office to manufacturing plants and workshops. The company uses diverse listening posts, from two-way communication forums such as interactions with management to information and knowledge sharing platforms. The interactive online and offline channels, aligned to individual target groups encourage communication cutting across hierarchy and business. The company is also vigilant about international labour market and government policies so that employee policies relevantly support its transformation plans.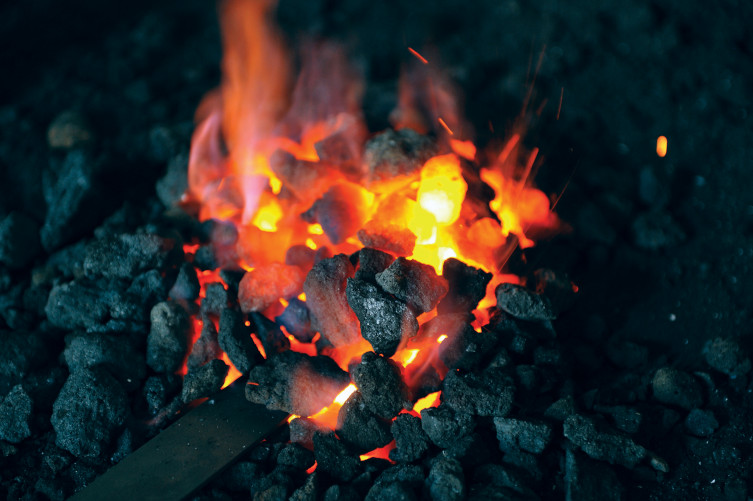 In the age of digital
The strategy of 'Agile Digital Sustainable', or ADS, launched recently, has emerged out of deep contemplation of the company's current state vis-à-vis the desired next level in its advancement.
In today's VUCA (volatile, uncertain, complex, and ambiguous) world, agility is key to embrace complex and unpredictable situations. To move along in a sure-footed way, Tata International is constantly balancing dynamism to ensure quick response to challenges and opportunities, with reliability and efficiency through stable attributes.
"Digital is one of the key enablers of agility and developing a digital mindset is important to stay competitive. There is immense scope and opportunity to use technology in our businesses. Using technology and data-driven insights in our processes can enhance quality of customer experience and operational excellence, improve collaboration, communication and deepen customer insights.
Data accuracy is the starting point for business transformation. Every business requires solutions that capture reliable real-time data for analytics to derive insights and help decision-making for minimising risks and improving margins. This is as relevant for our trading and distribution businesses as it is for our manufacturing businesses," says Mr Sen.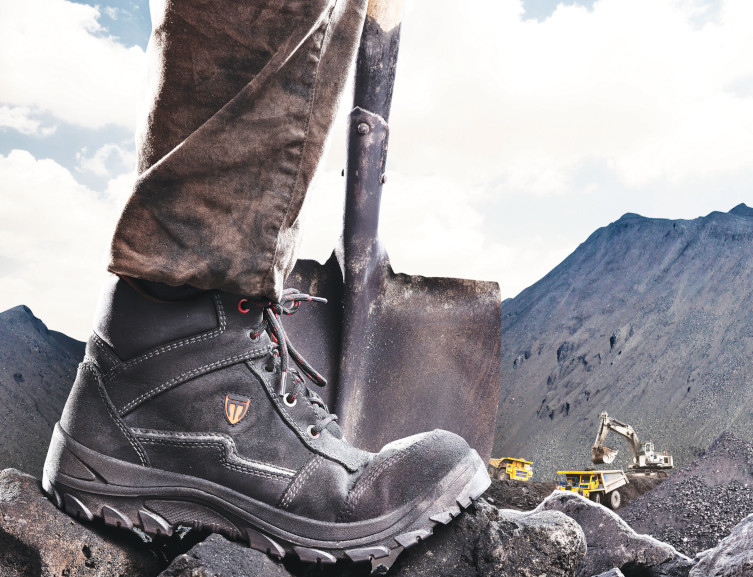 Staying sustainable
In early 1970s, the company set up a leather tannery in Dewas, India, on 100 acres of barren land leased from the government. Under the guidance of chairman Mr Sumant Moolgaonkar, 15,000 trees were flown in from the Tata Power nursery in Pune to turn this into the lush green area that it is today. The area was famous in Tata folklore for its population of peacocks, deer and other small wildlife. Even today, sighting a peacock is a high point in the day for employees and visitors alike.
As sustainability gains currency in the face of existential challenges, Tata International aims to strengthen its environmental, social and governance framework. The manufacturing businesses consciously endeavour to minimize the impact on environment and take actions to reduce their carbon footprint.
"Many opportunities and disruptions are on the horizon and Tata International plans to be part of environment-friendly initiatives like e-mobility and recycling, which directly align with the group's theme of sustainability. Strategy devised and implemented well will propel business," says Abhijeet Kumar Mishra, Head Strategy.
While 'customer centricity' continues to be at the core of Tata International's business mantra, the need to strengthen the company and fully realise the benefits of being a diversified company, has pushed it to begin work on some critical areas of operations. As the global landscape and Tata group's vision evolves, Tata International is constantly exploring opportunities to fulfil its vision to be globally significant in each of its chosen businesses by 2025.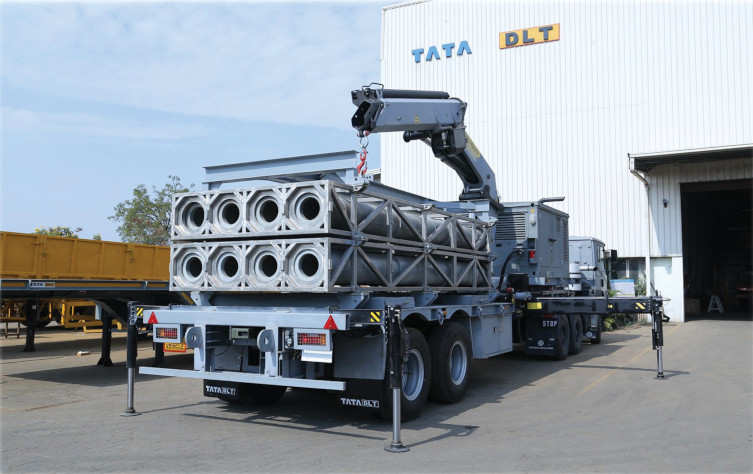 Tata International's key businesses
Steel trading
Steel was one of the earliest trade commodities in Tata International's portfolio. Customers are served today across 50 countries, catering to the requirements of ferrous industries, including primary steel-making units, foundries, steel plants, and the aluminium industry in the Americas, Europe, Asia, the Indian sub-continent, and the Middle East and Africa.
Minerals trading
Tata International in its earlier avatar traded in steam coal. The business now caters to the Asian raw material needs. Amongst the top private trading houses in India and Vietnam, the company is engaged primarily in trading steam coal, coking coal, iron ore and base metals. Value addition in India includes stock and sale of thermal coal in Vizag and New Mangalore ports.
Agri trading
In its early journey Tata International traded in products such as shrimp, frog legs, pomfret and prawns, spices, and some agro commodities. Decades later, the company forayed into trading of select agricultural products such as sugar and sugar products, pulses and grains, and oil and oilseeds.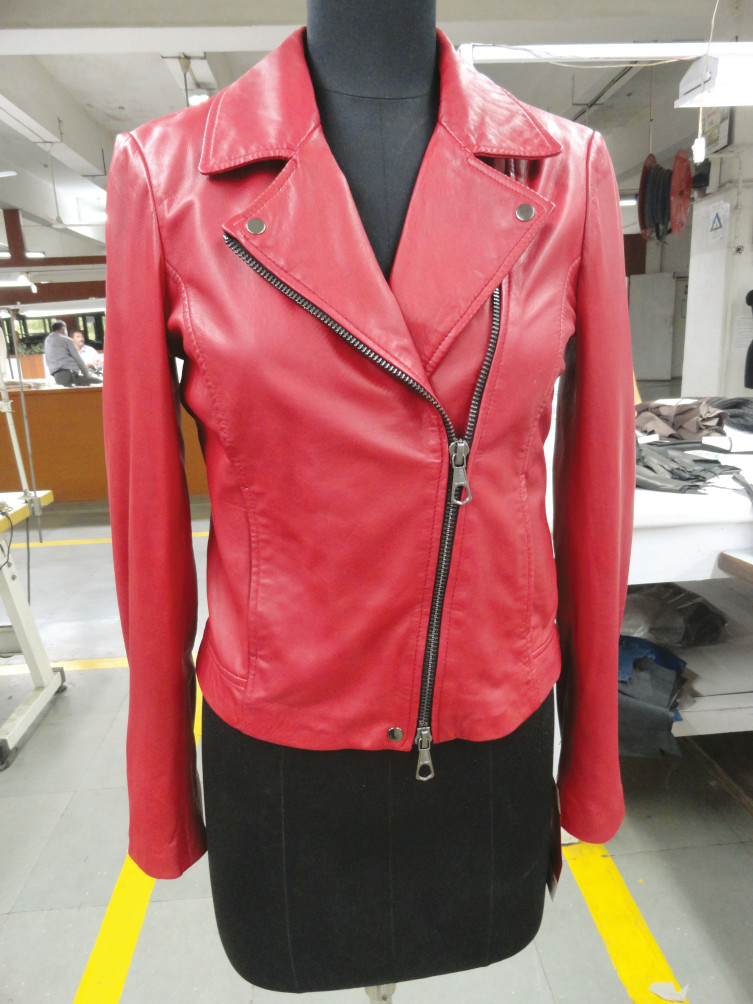 Distribution
Tata International offers commercial vehicles, farm and construction equipment as well as spares and services from multiple brands across Africa. Retail finance solutions include leases to acquire various vehicle types.
Leather and leather products
Tata International is India's leading exporter, manufacturer and supply chain integrator of leather and leather products with exports to over 35 countries.
Reckoned amongst India's largest Performance and Fashion leather tanneries, Tata International is the only manufacturer of automotive and aircraft leather in India. The business is a supplier of automotive leather to select Indian automobile manufacturers.
The Leather Products diversified portfolio comprises a range of footwear and garments. Supplying to global brands, Tata International is one of the largest exporter of children's shoes from India. The recently launched Tagra, is a range of work, safety and military, and security shoes.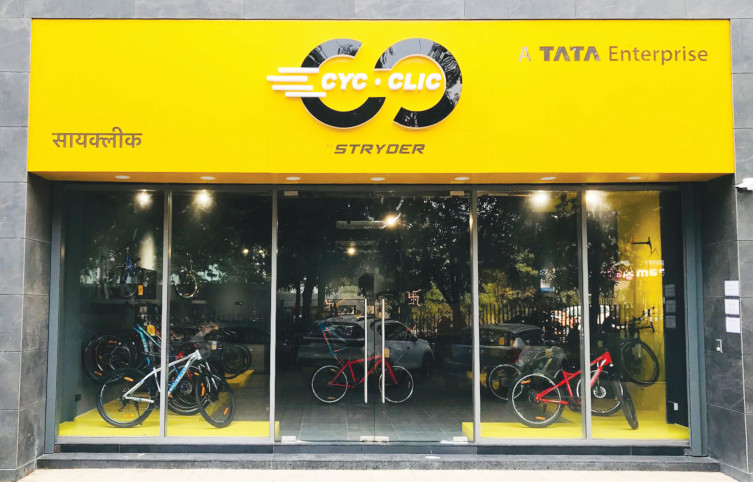 Products for aluminium industry
Dealing in this engineering product since the 1980s, Tata International today is servicing the requirements of aluminium smelters across geographies ranging from North America to Oceania.
Product customisation, high-precision manufacturing and tailor-made delivery solutions, sourcing alliances and supply chain agility comprise the value proposition of the business.
Stryder Bikes
The fastest-growing organised bicycle brand in India, Stryder was the first to launch ladies e-bike and jointless magnesium mountain bicycle. The brand has its direct-to-customer presence through an e-commerce website, with a unique tool to decide on the right size and model; Cyc.Clic, a company owned company store; and store in store format presence.
Tata International Vehicle Applications
TIVA is the first choice for trailer buyers in India. Product offerings include trailers for all applications; tippers for coal mining and other aggregates; car and truck chassis carriers; coil carrier for steel coil transportation; and running gear for tanker application, among others. Recent additions include bulkers and other applications on rigid platforms and solid waste management and defence sector products.
—Sanghamitra Bhowmik
Also Read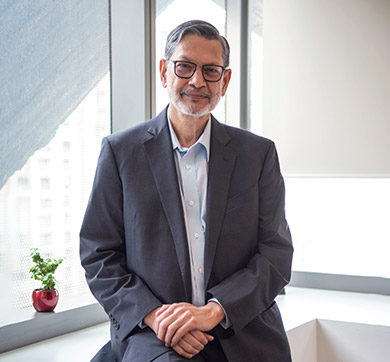 Leadership
Trading In Good Faith
Anand Sen, MD, Tata International, talks about what it takes to be on the growth path.
Business
Trading and Investments
The Tata group commenced business as a private trading firm in 1868. Tata International, Tata Industries and Tata Investment Corporation form the three enterprises in this sector.