December 2022 | 1120 words | 5-minute read
Tata Consumer Products Limited (TCPL) draws its sustainability strategy from its corporate positioning, 'For Better'. Called 'Better Living'. Its aim is to reduce the use of natural resources and create a positive impact through responsible resource management.
"Our environmental, social and governance strategy (ESG) has commitments across four pillars — Better Planet, Better Nutrition, Better Sourcing and Better Communities, and our strategy encompasses initiatives that are in line with Aalingana requirements of Sustainable Sourcing, Natural Resource Management, Driving Net Zero, Pioneering Circular Economies, and Protecting India's Nature and Biodiversity," says Amit Chincholikar, Group CHRO, TCPL. Launched in 2022, Aalingana defines the Tata group-wide approach to environmental sustainability.
He adds, "At TCPL, we endeavour to transition from linear to circular business models — be it packaging, waste or water management. Our R&D function has a specialised team working on sustainable packaging and innovation. This includes reduction, optimisation and switching to sustainable alternatives of packaging material."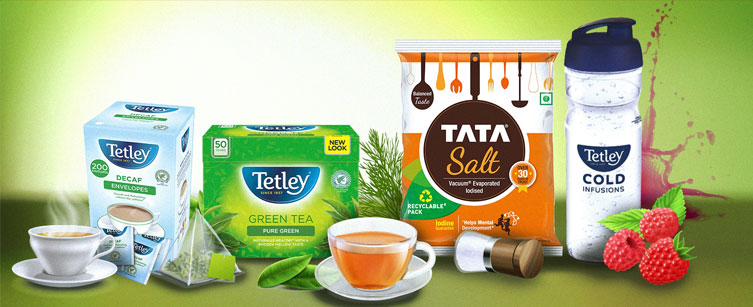 In fact, even though TCPL only made its ESG targets public in 2022, the company's initiatives and implementation started as early as 2018, when it became one of the first brands in India to comply with extended producer responsibility (EPR) regulations for packaging. Since then, the consumer giant's efforts towards sustainable packaging have been multifold, despite the many challenges in India — like lack of evolved legislation in the field, different regulatory bodies in various states with their own rules, and the absence of a separate stream of collection and disposal of recyclable packaging.
Leading from the front
As consumers grow increasingly climate conscious and wary of how our world is impacted by industry, businesses have adopted more sustainable solutions. "Customers are focused on sustainability and choose organisations and brands that are more responsible," says Vikas Gupta, global head, R&D, TCPL. "At Tata Consumer Products, we are also placing emphasis on the circular economy of packaging. Through our operations, we are actively working towards optimising consumer packaging, using our resources efficiently without compromising on product quality and safety."
The company has taken many concrete steps in service of this vision:
TCPL is a founding member of the India Plastics Pact and is also a member of the UK Plastics Pact (since 2018) and the Europe Plastics Pact (since 2021).
The company's teams are actively engaged in the advisory committee and Collaborative Action Groups to co-create a road map for plastics management. TCPL combats challenges such as cost, market performance, consumer protection, as well as water and waste management, to ensure product packaging is fit-for-purpose and made from low-impact material, or material that is reusable or recyclable at the end of its life.
The company is 100 percent EPR compliant.
In stepping up its sustainable packaging efforts, TCPL's cross-functional team implemented EPR in Indian states and union territories with identified waste Producer Responsible Organisations (PROs) and is also planning capacity building and awareness programmes for sanitation and waste workers, in collaboration with urban local bodies and implementation partners across some states in southern India.
500 tonnes of plastic packaging have been reduced through TCPL's packaging optimisation.
The company is engaging in constant dialogue with suppliers to add recycled plastics during the secondary packaging phase and is undertaking plant scale trials of secondary packaging with recycled plastic.
Towards recyclable, biodegradable materials
In India, the focus is on recyclable laminate for packaging of key products like Tata Salt and Tata Tea Premium. While TCPL has had a pilot launch of its recyclable laminate for Tata Tea Premium, it is in the process of conducting operational trials for sustainable laminates for Tetley Green and Black Tea, which was commercialised in 2021. Additionally, Tata Salt continues to migrate its portfolio towards recyclable laminates, with more than 80 percent of laminate used by the brand, being recyclable.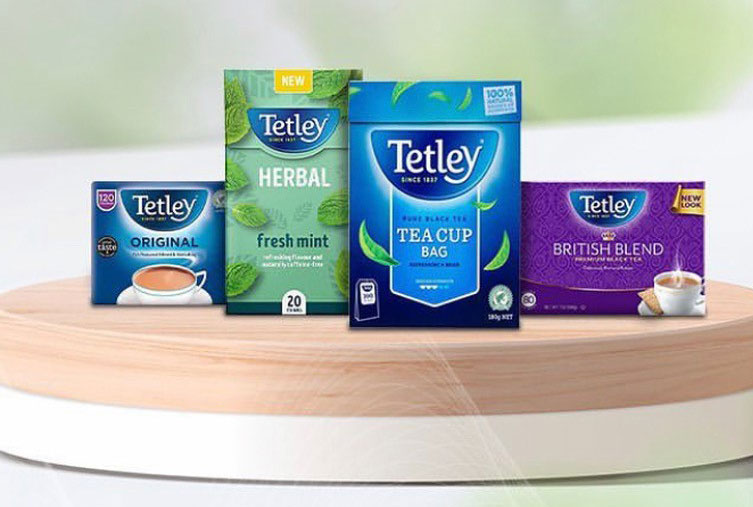 In international markets, TCPL has already begun transitioning Tetley teabags to biodegradable tissue, with more than a billion biodegradable Tetley teabags successfully entering the market already. Consumers are likely to see greater physical evidence of this on shelf from spring 2023. 
Similarly, TCPL is also working to transition other product lines in a phased manner; 200 product lines need to be transitioned in total, amounting to approximately 9 billion tea bags a year. These new teabags are part of the company's commitment to the UK Plastic Pact for 100 percent of packaging to be reusable, recyclable or compostable by 2025.
TCPL has made great strides towards achieving circular economy in international markets:
For the UK, the new out-of-home, fully recyclable carton, envelope and compostable teabags have now launched and are live in market.

Secondary plastic bags from many brands have been removed, achieving a saving of 30 tonnes.

Continued development work is also being undertaken on finding widely recyclable alternatives for polybags, overwraps and pouches with trials ongoing.

The company is conducting trials of a widely recyclable solution for Tetley polybags and Good Earth.

In 2018, Teapigs became the first tea brand in the UK to use the Plastic Free logo on its tea temple range, as verified by A Plastic Planet — a UK movement that aims to dramatically reduce the amount of plastic used in food and drink worldwide.

For Good Earth, all tea boxes are 100% recyclable. Good Earth sensorial blends teabags are 100% biodegradable

In September 2021, Tetley participated in a reuse initiative via a 10-store trial with Tesco to provide shoppers the opportunity to buy their favourite Tetley everyday teabags in reusable cannisters. Containing 80 biodegradable tea bags, the cannisters can be returned, washed and re-used as part of Loop, a global zero-waste programme.

In Canada, work is under way with TCPL's can supplier Sonoco, which has acquired Green Can to deliver a fully recyclable solution.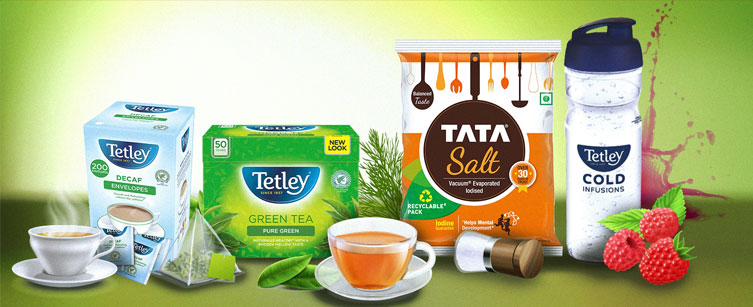 A successful approach
TCPL's approach around sustainable packaging has always been:  
To reduce packaging they don't need

Re-design packaging they need to be in

Educate/inspire consumers to recycle

Invest/partner to close the loop on waste recyclability
Towards these goals, TCPL ensured active engagement with different companies for packaging development to contribute towards cost savings, packaging sustainability and packaging innovation to support the NPD pipeline delivery. Several packaging specific initiatives were implemented in FY2021-22, which have resulted in substantial cost savings while contributing roughly 500MT reduction in annual packaging material consumption.
Making an impact*

Recyclable, reusable or compostable packaging used across categories: Foods (58 percent), Beverages (72 percent), International Business (67 percent).


Zero waste to landfills across beverage units; 7,000+ tonnes of recycled material in packaging.

Reduced material used by 500 tonnes through packaging optimisation.

580+ billion biodegradable tea bags produced for Tetley UK

80 percent of salt packaging is recyclable.
*As of FY22
- Anuradha Anupkumar
Also Read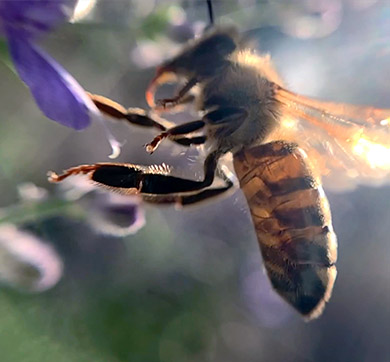 aalingana
Project Aalingana
How we are helping build a greener, cleaner, more sustainable and equitable future
Business
Electric Vehicles for a Better Planet
Driven by the need to address pollution, clean energy, and national security, Tata Motors is leading the electric vehicle revolution.