November 2020 | 855 words | 3-minute read
In the last decade, the consumer buying behaviour has changed significantly. With increased online commerce, consumers are expecting their lenders to keep pace with the digital transformation for both offline and digital lending. Click-and-buy behaviour is getting extended to click to borrow!
Tata Capital has been investing in digital capabilities over the last few years. They have built multiple products and tech platforms, and teams with skills that range from data analysis to artificial intelligence. Together, these form the foundation of the digital vision of Tata Capital — to be a future-ready intelligent enterprise.
"Our Digital pillars have two thrust areas," says Shallu Kaushik, digital head for the Retail Business of Tata Capital. "Delivering a high-quality customer service and experience is core; it requires us to keep ahead of the curve at all times, and we are constantly evolving in this space. The other area is the transformation of the lending value chain, which comprises three levels — front-end transformation, distributor journeys, and back-end transformation."
"Our digital transformation strategy is focused on growth, innovation and enhancing customer experience. We use technology to continually enhance customer journeys, create new platforms, simplify processes, optimise costs and identify new avenues for growth."
—Ms Abonty Banerjee, chief digital and marketing officer, Tata Capital
Hi! I'm TIA
The consumer is spoilt for choice when it comes to interacting with Tata Capital from voice bots to WhatsApp. The thinking behind this strategy is to be present on all channels, web and mobile apps, to facilitate customer interaction. The unified customer service bot, TIA, is present across all digital touchpoints of Tata Capital. Besides Alexa and Google, you can get in touch with TIA on the company's website or app to find out about the service you are looking for.
To engage in a conversation on WhatsApp, add the Tata Capital service number (75067 56060) to your Contacts list and say, "Hi". The conversation just takes off from there. In fact, if you are a Tata Capital customer, you can even avail a pre-approved personal loan or top-up, through the WhatsApp conversation. These are some of the initial use cases and more are being built.
At Tata Capital, the lending process is fast, easy and sanctions are communicated on the same day. Critical to the turnaround time is the implementation of score-based decisioning for customer applications — retail as well as small and medium enterprises. Tata Capital is the pioneer in using this technique amongst non-bank financial companies.
All of these has helped Tata Capital continue to serve its customers without any disruption in times of the Covid crisis. In fact, the investments made in digital assets over the last few years has helped in these times. "Currently, over 55% of all customer requests are serviced digitally, up from 15% a few quarters ago," says Mr Kaushik.
The fintech ecosystem
A distributor — individual agents or small enterprises — visits an applicant's residence or place of business for completing formalities, and it usually involves paperwork. "Distributors bring in a significant portion of the lending business; hence digitising the distributor relationship and enhancing their experience is important," says Mr Kaushik. Tata Capital has built an app which enables distributors to process information from customers and give instant approvals.
Tata Capital worked with a fintech partner from its technology partner ecosystem to build this app. The app starts from scanning and uploading the hard copies to checking eligibility instantly by connecting to the relevant data sources (credit rating body, GST, vehicle data, etc).
Today, almost 90% of the distributor-led acquisitions and transactions across all products are taking place through this channel and the adoption is a testament to the great experience.
Automating the back office
Digital transformation at Tata Capital is across the board. Critical functions such as bank recommendations, banking activities, loan terminations and refunds have been automated using robotic process automation (RPA), thereby reducing full-time equivalents (FTEs) by 40% on an average. Besides, RPA can be scaled to multi-task and deployed 24x7, to minimise operational cost, as well as to collect and serve data points for use throughout the organisation, thus enabling the intelligent enterprise.

Unravelling digital lending
When a customer applies for financing online:
For existing Tata Capital customers, the decision is made using a Tata Capital scorecard, taking into account, among other data, her credit history at Tata Capital.

A top-up or an additional loan is quickly disbursed and often communicated to the applicant within the same process in minutes.

For a new customer, data from a credit bureau such as CIBIL and for vehicle loans from Vahan is looked up. With an Aadhar-enabled KYC (know your customer) process, an approval is immediately communicated if all the criteria are met.

If not, an offline process, either through phone or other tools is initiated for further details and steps.
The 'with' Covid world
The prolonged lockdown has led to a significant rise in adoption of digital channels by the consumers, and it is not expected to reverse even when things return to normal. The post-lockdown, 'with' Covid, world will give rise to new opportunities, new journeys and new risks, and Tata Capital is ready to take them on with the strong digital foundation it is creating.

—Haroon Bijli

Also Read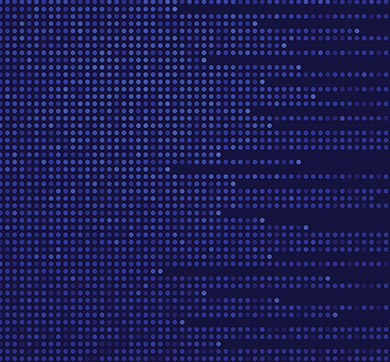 Business
Smart Decisions For Life
Tata AIA is adopting digital channels to drive business and stay customer focused.
Company profile
Tata Capital
Tata Capital is a trusted, customer-centric, one-stop financial solutions partner catering to the diverse needs of retail, corporate and institutional customers.